NBA Draft: J.P. Tokoto, star at Menomonee Falls High School picked at #58 by Philadelphia 76ers
BROOKLYN, New York -- 22-year-old J.P. Tokoto, who played at Menomonee Falls High School, was picked by the Philadelphia 76ers at #58 in the 2015 NBA Draft.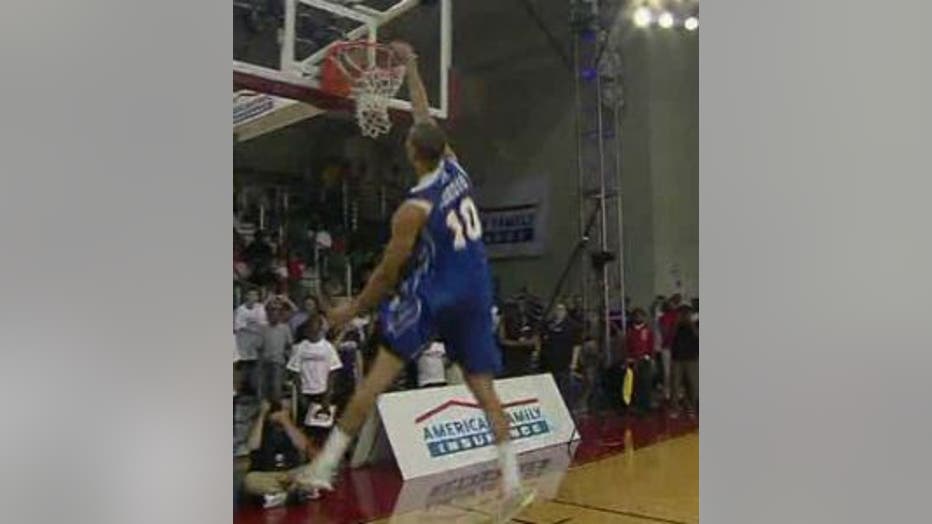 At Menomonee Falls High School, he set a dozen school records, including career scoring, and he did it with flair. Understandably, he was a high-profile recruit and even declared his intention to play at North Carolina during a prime time press event at an area restaurant. Before actually getting to the Tar Heels, he won the national High School Slam Dunk Contest.

Tokoto did some high flying in college too, before deciding to enter the NBA Draft after his junior season. That dropped some jaws too.

"Sat down with my family, talked about it. Everybody, including my teammates, including my coaching staff at UNC was behind me 110% with my decision. It just felt right and so far, it's been going well for me, so I'm going to keep riding," Tokoto said.

He declared for the 2015 NBA draft on April 8, 2015 as a junior at the University of North Carolina at Chapel Hill.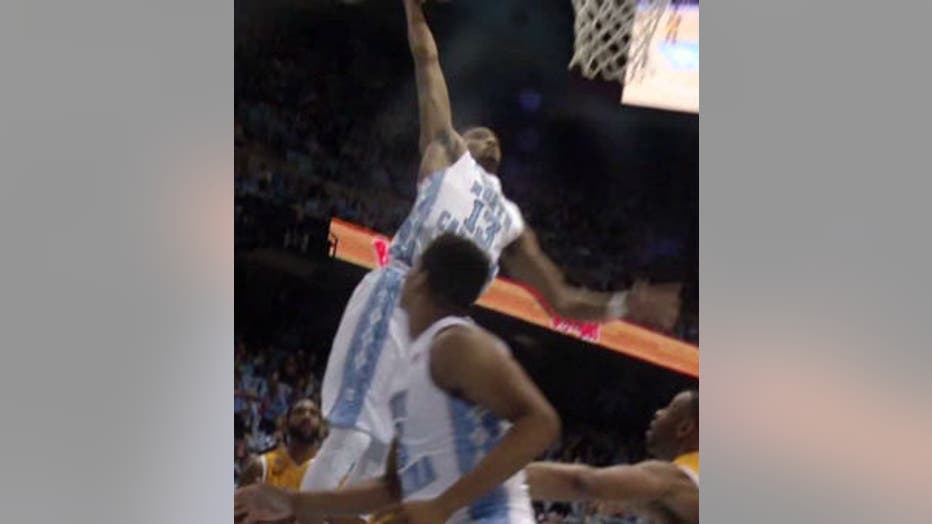 Tokoto made only 21 three-point shots in his three-year college career. He wound up as a 54% free throw shooter at North Carolina. He's been doing a full bore overhaul at the IMG Academy in Florida, and shot the ball well during five-on-five games at the NBA Draft Combine.

"A lot of people were down on my jump shot, and rightfully so. You look at the stats from all the games over the years at UNC, you could definitely say I struggled shooting. Coming here, that was the main thing I wanted to prove. Everybody knew I could get to the rim and finish above the rim, be crafty around the rim. They knew I could pass. They knew I could rebound. It's all about shooting, so that's what I focused on and God blessed me and I've been able to prove people wrong," Tokoto said.

Going six-for-six from the floor in one NBA Draft Combine game had NBA personnel talking and media calling Tokoto the breakout player of the session. It also had Tokoto stressing that he is more than just a freak athlete.

"It gets you a foot in the door, but that's not enough for me. I am not one of those guys that wants to make it to a team and just ride the bench. I actually want to play. I love basketball. It's what I love to do. The hard work that I'm putting in is not to just get drafted -- it's to make a team," Tokoto said.