NBA Draft: Former Badgers center Frank Kaminsky selected by Charlotte Hornets at #9
BROOKLYN, New York -- The Charlotte Hornets on Thursday, June 25th selected former Wisconsin Badgers center Frank Kaminsky with the #9 pick in the NBA Draft.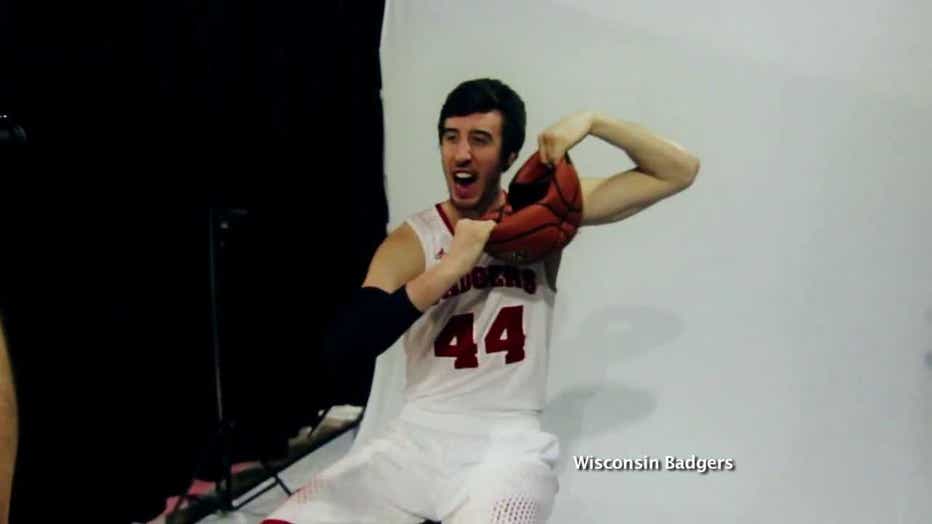 22-year-old Kaminsky currently holds the Wisconsin single game record for points (43). He was the unanimous men's National College Player of the Year in 2015.

Ahead of the 2014 season with the Wisconsin Badgers (Kaminsky's senior season), he was named the Big Ten Pre-Season Player of the Year.

The Badgers were unanimously picked to win the Big Ten Championship. The team ended up winning both the Big Ten regular season and the Big Ten Tournament.

Kaminsky was named consensus first-team All-American.

On March 31st, 2015 he was named the National Association of Basketball Coaches Player of the Year.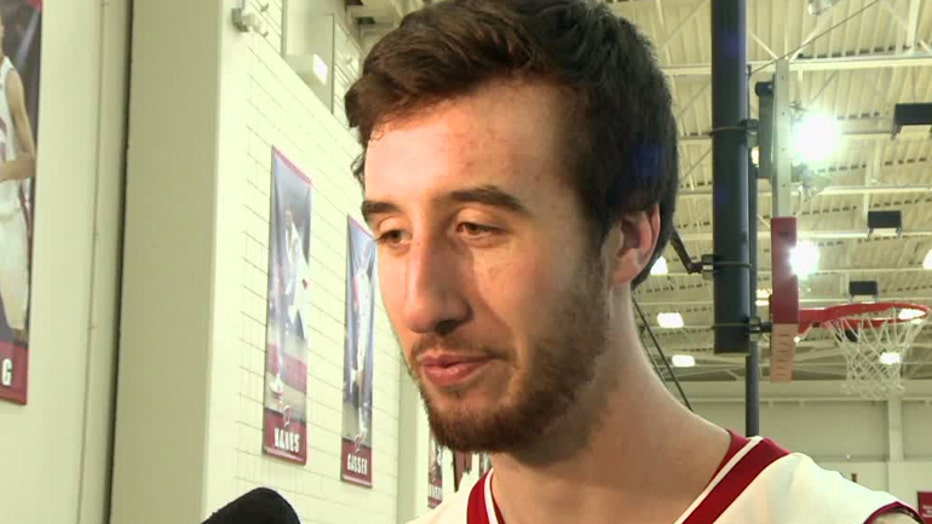 On April 3rd, he was named Associated Press College Basketball Player of the Year, the first Wisconsin player to receive the award since its creation in 1961.

He also received the Oscar Robertson Trophy as the United States Basketball Writers Association College Player of the Year.

On April 5th, he was named the Naismith College Player of the Year.

On April 10th, he won both the John R. Wooden Award and Kareem Abdul-Jabbar Center of the Year Award.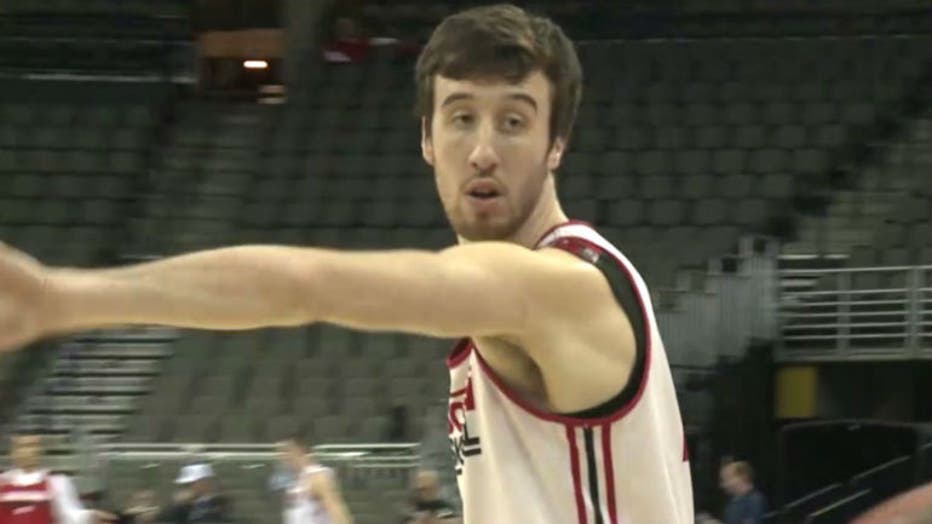 On June 12th, Kaminsky was named University of Wisconsin's Male Athlete of the Year.

The Badgers finished second in the 2015 NCAA Tournament -- losing to Duke in the finals.

One year prior, during Kaminsky's junior season, the Badgers made it to the NCAA Tournament's Final Four. But they lost to the Kentucky Wildcats -- 74-73.

This past season, the Badgers again met the Wildcats in the Final Four. The Badgers won, 71-64 -- advancing to the finals.

Prior to his time at UW, Kaminsky attended Benet Academy in Lisle, Illinois. He was named first-team all-state by the Chicago Sun-Times and IBCA and second-team all-state by the AP after averaging 14.2 points, 8.7 rebounds, 4.2 blocks and 2.8 assists during his senior season.

"This is so hard to put into words. This is unreal. To think about my journey, what it's taken to get here -- I've put in so much hard work. But I'm very grateful to Charlotte for the opportunity. I'm looking towards putting in more work and trying to come in and do whatever I can to help the team," Kaminsky said.