NBA Draft: 19-year-old Kevon Looney of Milwaukee picked at #30 by Golden State Warriors
BROOKLYN, New York -- 19-year-old Kevon Looney of Milwaukee was selected at #30 in the 2015 NBA Draft by the Golden State Warriors.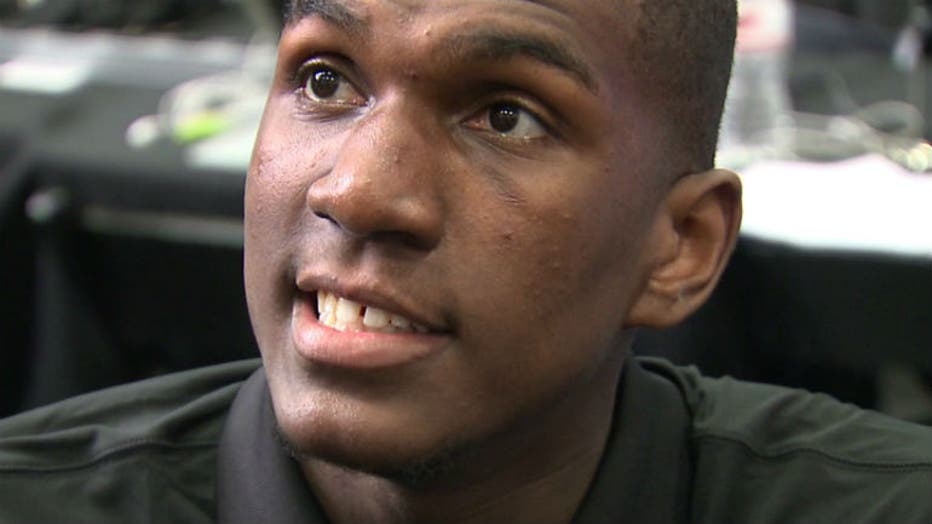 Looney, a small forward, played one season at UCLA before deciding to forgo his college eligibility and enter the NBA Draft.

Looney announced on Halloween 2013 his decision to attend the UCLA. His decision was a secret to everyone -- including his parents. He called UCLA the "most beautiful campus I had ever seen." He was impressed with UCLA coach Steve Alford's vision for the team. The Bruins did not guarantee Looney a feature role as a freshman, but sold to him that he would be allowed to play both inside and outside and show his versatility, much like Kyle Anderson did for the Bruins in 2013–14.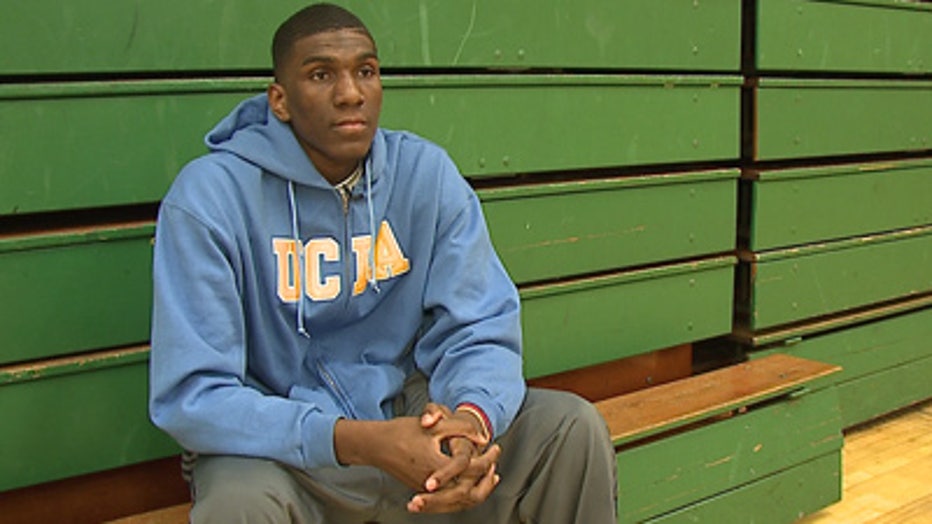 Playing power forward for UCLA, Looney was one of the top freshman in the country in 2014–15.

In the season opener, he debuted with 20 points, nine rebounds and three assists in a 113–78 win over Montana State. CBS Sports called his performance "one of the more impressive freshman debuts in UCLA's rich history."

He followed up with double-doubles in his next four games, and became the first freshman in UCLA history with at least four double-doubles in his first five games.

Soon, pundits began projecting Looney as a freshman lottery pick should he decide to enter the NBA.

He had seven double-doubles in the Bruins' first 10 games, before scoring in double digits just once during a five-game losing streak for UCLA, which included an 0–2 start to their Pacific-12 Conference schedule. Looney helped the team end their streak with career highs of 27 points and 19 rebounds in a 86–81 double-overtime win over Stanford.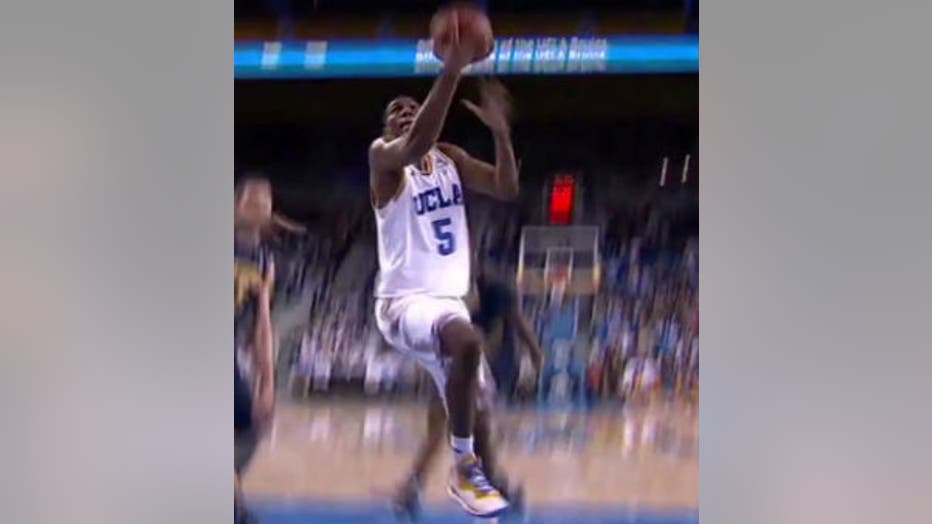 He was one of 14 players named to the midseason watch list of the United States Basketball Writers Association (USBWA) for the Wayman Tisdale Award, presented annually to the nation's top freshman.

He was also one of 16 finalists for the inaugural Karl Malone Award, given to the top power forward in Division I men's basketball.

In the 2015 NCAA Tournament, Looney and UCLA advanced to the Sweet 16 for the second straight season.

For the season, Looney averaged 11.6 points and led the team with 9.2 rebounds per game; he finished with 15 double-doubles.

Among all freshmen nationally, his double-doubles led the nation and his rebounding ranked second.

He was voted second-team All-Pac-12, and named to the Pac-12 All-Freshman Team. He was also named second-team all-district by the National Association of Basketball Coaches (NABC).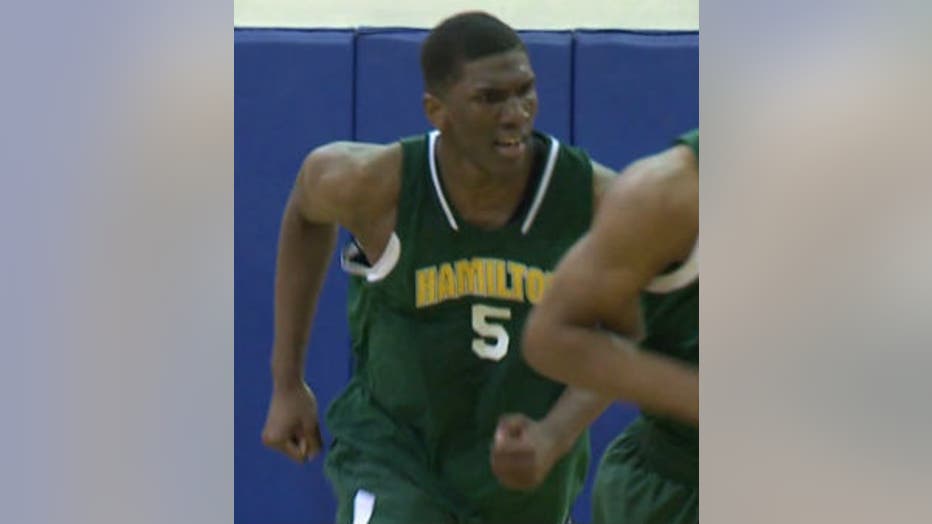 Prior to his time at UCLA, Kevon Looney played at Alexander Hamilton High School in Milwaukee -- the best player on the team.

In fact, he was already being recruited by colleges as a freshman in high school.

In his sophomore year in 2012, he was named Player of the Year of the Milwaukee City Conference after averaging 20.9 points, 8.6 rebounds and 2.0 assists per game.

As a junior, Looney averaged 26.1 points, 12.4 rebounds, 7.0 blocks and 3.1 assists per game, and led a team of mostly unproven players to a runner-up finish for the conference title.

In his final season, he averaged 27.9 points, 12.7 rebounds, 7.0 assists and 8.0 blocks per game.

Hamilton went undefeated in conference play to win its first league title in four years, and Looney earned his second City Conference player of the year award.

He gained national recognition, becoming just the second player in Milwaukee Public Schools history, and the sixth ever in Wisconsin, to be named a McDonald's All-American. He was a Parade All-American as well.

Additionally, Looney was named Wisconsin Mr. Basketball by the Wisconsin Basketball Coaches Association, and Gatorade and the Associated Press named him their state player of the year.