MU soccer, lacrosse stars create program combating mental health stigma


MILWAUKEE -- They've been leaders on the field for Marquette's soccer and lacrosse teams but now two graduates are hoping the mark they left behind raises awareness for a very important cause.


It began with a trip at a Big East Mental Health Summit and from there, two student athletes at Marquette University started a special program.

"The point of it is to connect our peers to resources on campus. We're not experts, we're not here to solve anything. We're just trying to point people in the right direction, if they're in crisis or feel like they need to talk to someone," said Alex Gambacorta, MULAX graduate.

The program, Student Health Allies and Peer Educators (SHAPE), focuses on raising awareness of mental health issues with student athletes.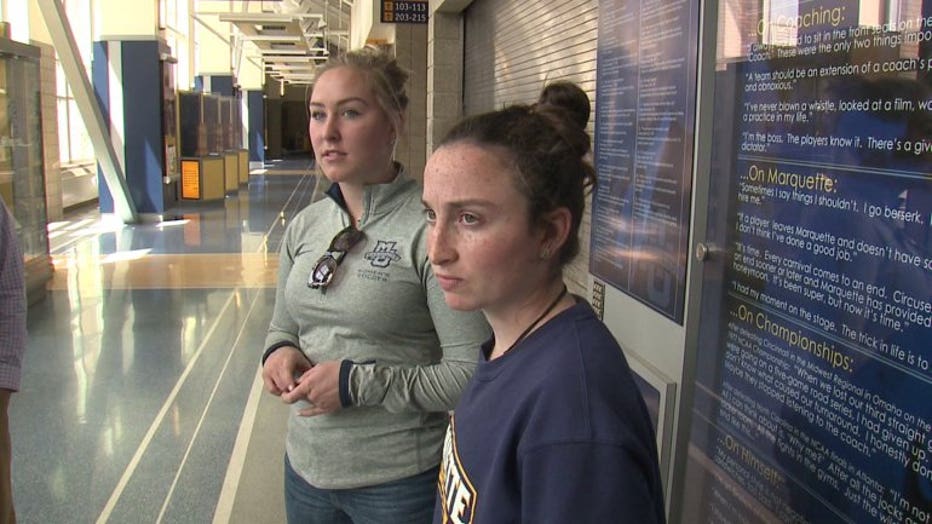 "I think one of the biggest things for me and having heard this throughout the years is that it's OK to not be OK and we want people to know that. If you have a mental health or an illness or some kind of situation, that's OK we can get you the help," said Madison Dunker, Marquette University WSOC graduate.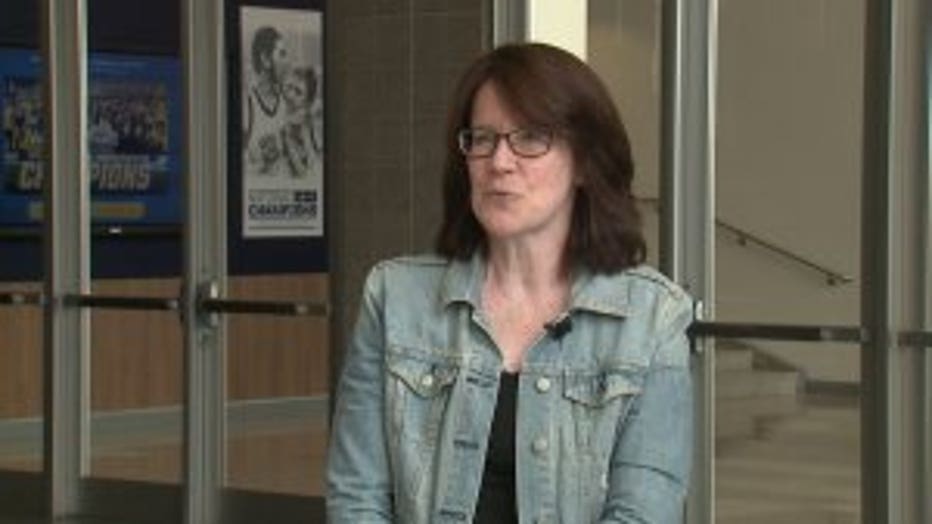 Marquette University Assistant Director of Academic Services, Maureen Lewis


"What we hear is way after what student athletes hear. They're going to notice something in the locker room, or with teammates, or roommate, or something first so a lot of what came to us is I'm asking for a friend. So we knew peer leadership had a role," said Marquette University Assistant Director of Academic Services, Maureen Lewis.

Madison and Alex both contributed on the field for the Golden Eagles in soccer and in lacrosse, getting a firsthand look at the real issues that affect student athletes.

"The best way to connect to another person is to share your story and I think that's what I've learned so far, it's that everyone has has a story and I think that's what I've learned so far, everyone has a story and to share that and work through things together," said Gambacorta.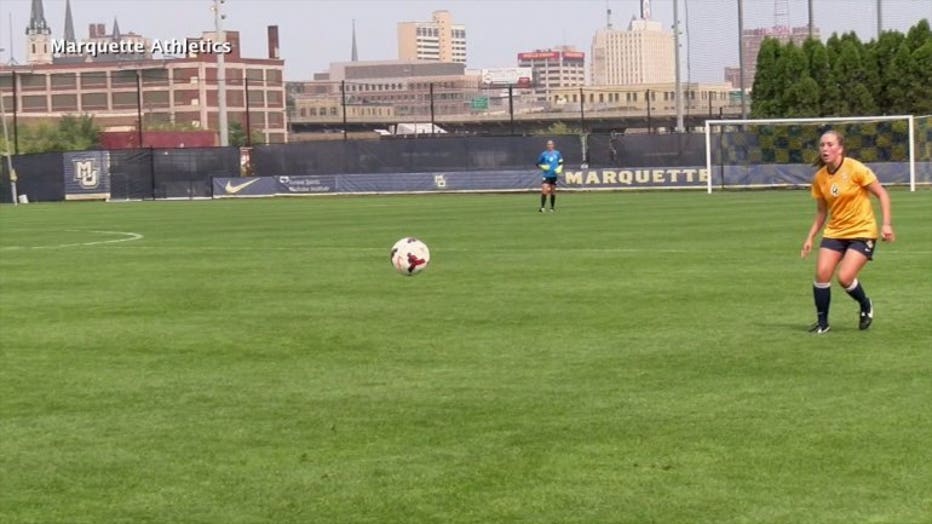 Understanding that being a college student is hard enough and in sports, carries another stigma.

"You need to be mentally tough, you need to win, we're chasing a championship. They're hearing that, seeing that, trophies everywhere, but they're not getting playing time," said Lewis.

"I think it's always been there it's just not something that's always talked about. I think being student athletes on a campus like this and the stature of professional athletes that they're starting to talk about it more, you see more stories in the news and I think that's great that they are using their platform," Dunker said.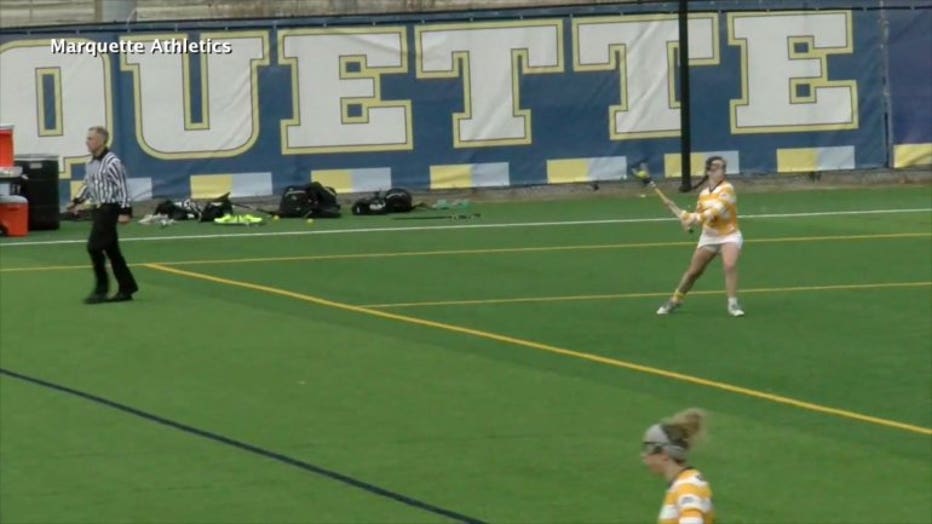 Even though their team at MU has come to an end, they hope Shape continues to thrive.

"To see someone somebody take what I know is so important and what I felt like that we were doing a decent job of addressing and take it right down to the street level, and you immediately connect, immediately make a difference," said Lewis.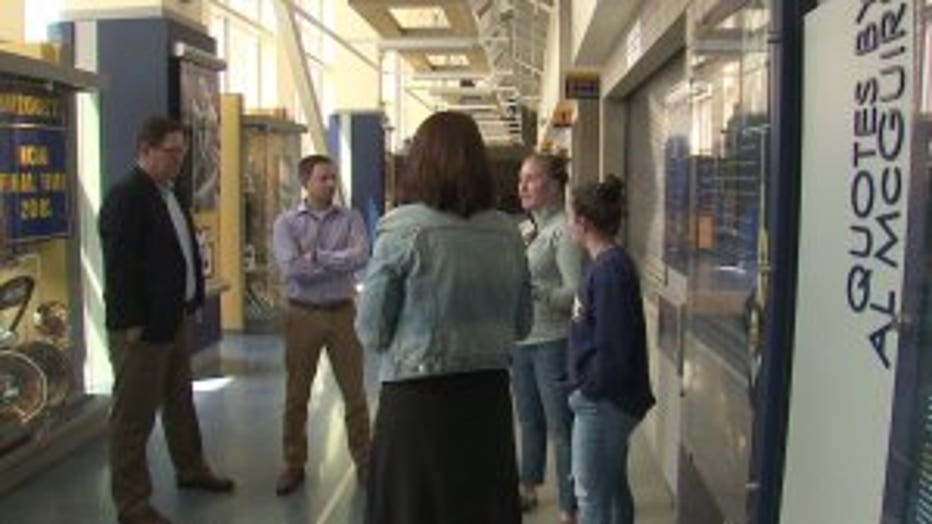 "I mean I think we kind of set the groundwork and gave a starting point and I can only hope it takes off and they add to it every year and we have a great leadership group that's really gonna take this on and we're excited about it so hopefully they can let it fly and all that kind of stuff," said Dunker.

The true definition of teaming up.

Both Madison and Alex graduated this spring and Alex will now enter the Jesuit Volunteer Corps, working and teaching on a reservation in Montana.