MU junior hosts camp for blind, visually-impaired young people: "Kids make everything worth it"


MILWAUKEE -- There are moments in life that can leave a lasting impact. For some, those moments can change the course of their life. That's the case for one young man, whose experience as a child is shaping his future as an adult.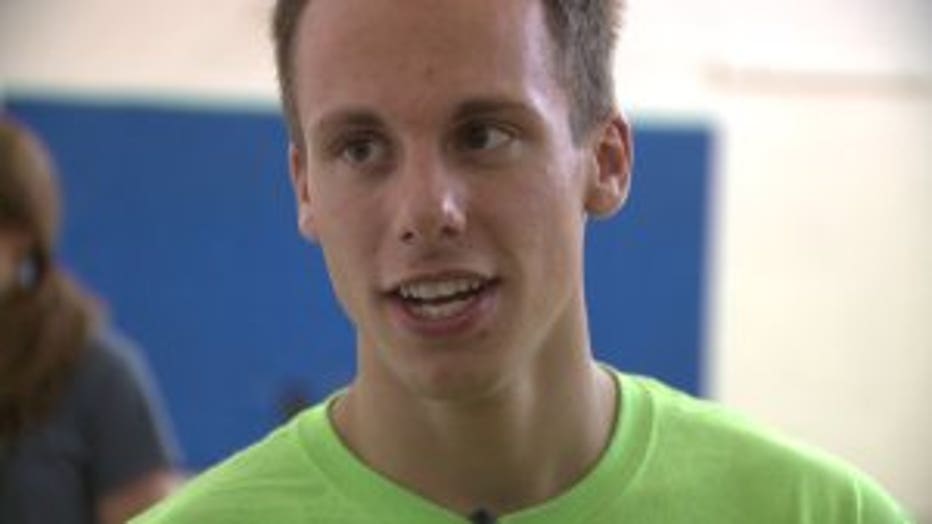 It is a dream come true for Ian Kloehn. This summer, the Marquette University junior is running his own sports camp.

"We did swimming yesterday," Kloehn said.

On one recent day, the camp had to be moved inside due to rain -- but that didn't dampen the campers' excitement.

"They always have smiles on their faces," Kloehn said.

The kids' smiles were accompanied by cheers and applause, as each camper took a turn in a game of kickball. But kicking the ball and reaching base takes a little more effort for these athletes.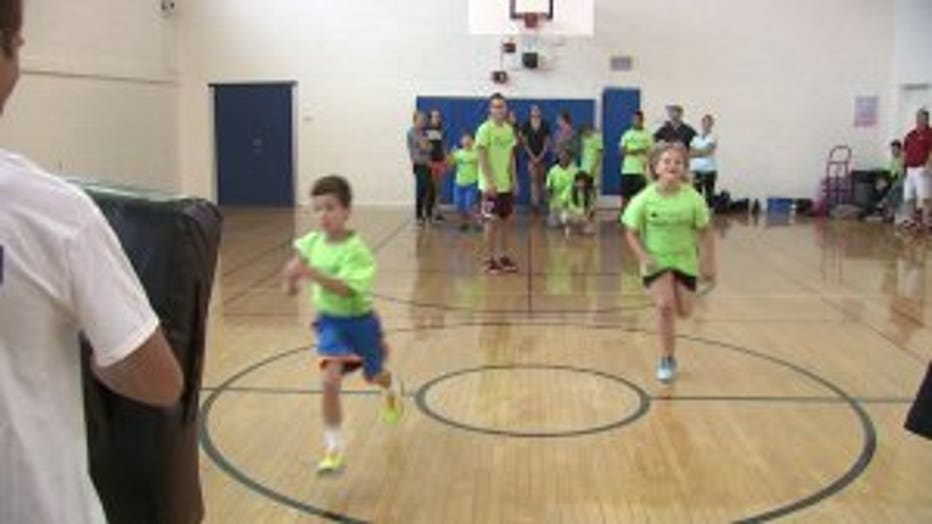 Camp for blind, visually-impaired young people


"We have a sports camp that's for blind and visually-impaired kids. They can't see, but they find ways. They can still do every sport," Kloehn said.

"It provides children who are blind or visually-impaired with the opportunities to experience the same thing that they're typically-developing peers would experience," Terri Davis, executive director of Vision Forward said.

Vision Forward is an organization that empowers, educates and enhances the lives of people impacted by vision loss. The organization helped Kloehn get his camp started.

"He is a kid in a candy store in many ways. But he has also been able to articulate the importance of this and really why this was life-changing for him," Davis said.

It's not easy to notice, but Kloehn has something in common with his campers.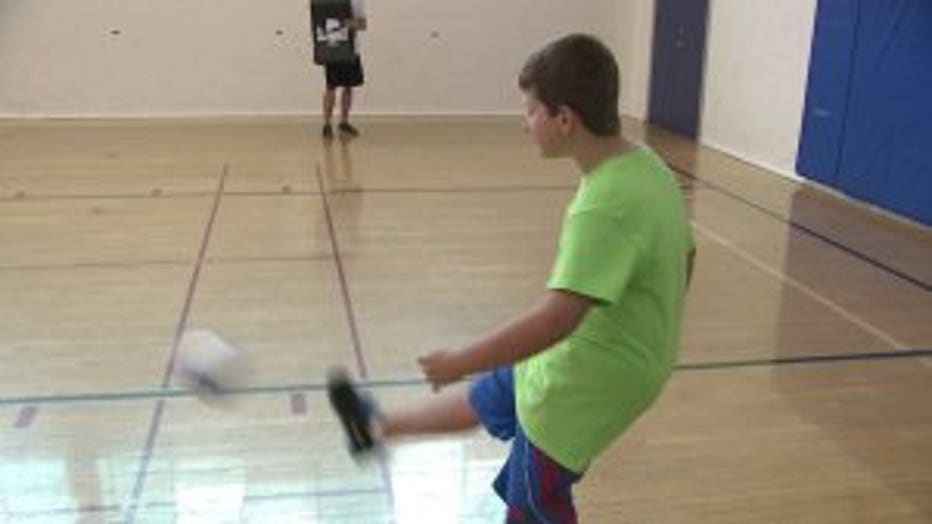 Camp for blind, visually-impaired young people


"I am actually visually-impaired -- legally blind technically. My vision is 20/200," Kloehn said.

It was his experience as a child that inspired him to create his camp.

"Ten years ago, there used to be a sports camp called the WABA Sports Camp. It was the Wisconsin Association of Blind Athletes and I used to go to this camp as an athlete. It was awesome just seeing the different levels of blindness and seeing how different people have to cope with different things. It was just eye-opening per se. I felt like that really taught me like, I can really overcome any obstacle and I can do whatever I want," Kloehn said.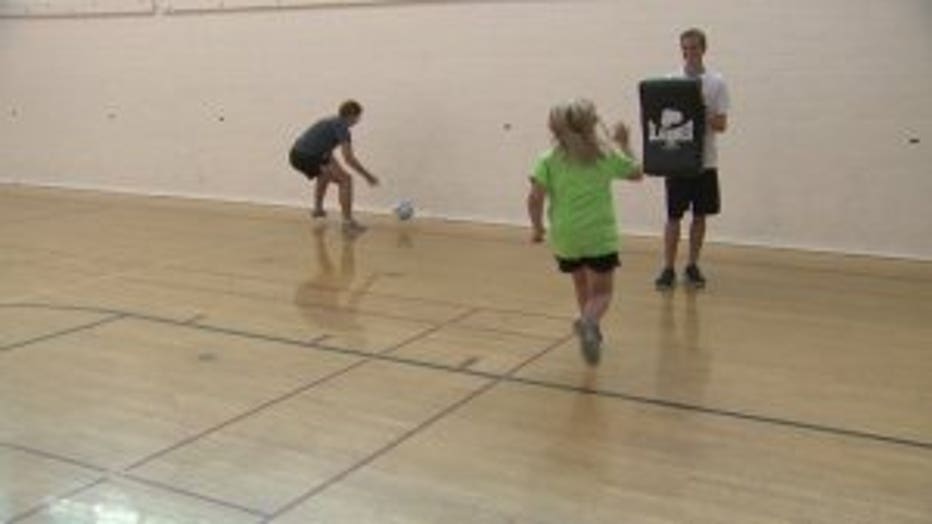 Camp for blind, visually-impaired young people


"It's someone who's experiencing the same things they are, or the fear, or the anxiety that they might have. But, when Ian can step up and do it and can talk about his experience, it helps reassure them that they can do it as well too," Davis said.

Along with the opportunity to play different sports and compete, this camp provides a lot more for the kids.

"They learn to be more independent. A lot of them have to do orientation mobility-type stuff. So they have to learn how to cross streets. They have to learn how to do all this. Basically anything that you can think of that requires vision," Kloehn said.

"It's really a testament about the abilities of what people can do who are blind or visually-impaired. Not about what they can't do. They just have to learn to do it differently," Davis said.

While the campers leave with a sense of empowerment and independence, Kloehn also takes something with him.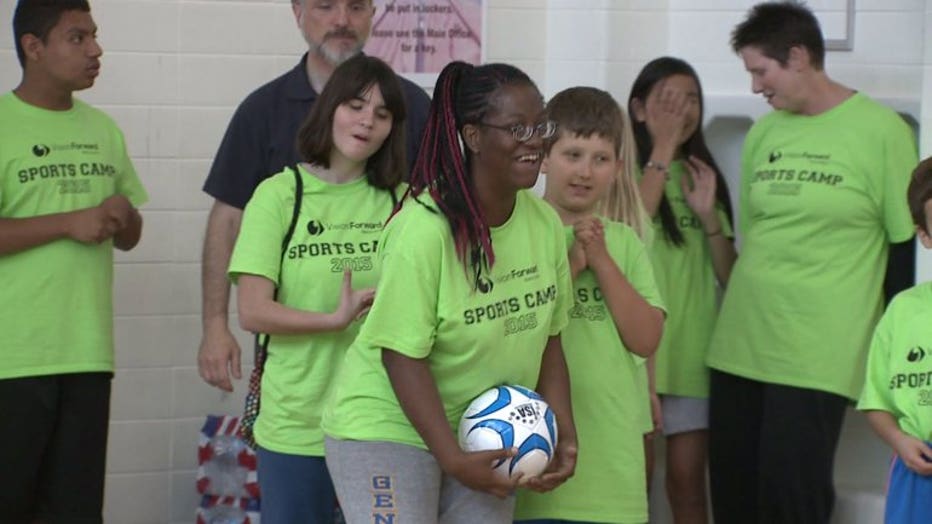 Camp for blind, visually-impaired young people


"These kids -- they make everything worth it. Every single minute. In the future I hope that I can grow this and maybe have an impact on more kids," Kloehn said.

This was the first year for this camp, and Kloehn and Vision Forward are working to bring it back again next year.

CLICK HERE to learn more about Vision Forward.