Movember: Packers' Davante Adams, Dorsey Levens team up to raise awareness of prostate cancer
MILWAUKEE -- Green Bay Packers wide receiver Davante Adams, and Packers Hall of Famer and Super Bowl Champion Dorsey Levens have teamed up to raise awareness of prostate cancer.

Adams and Levens were at Froedtert & the Medical College of Wisconsin on Tuesday, November 1st -- kicking off the "Green, Gold & Growing" initiative -- a prostate cancer public awareness campaign.

Adams and Levens shaved their facial hair to get a "clean start" before challenging men to join them in growing out their facial hair throughout the month of November for cancer awareness.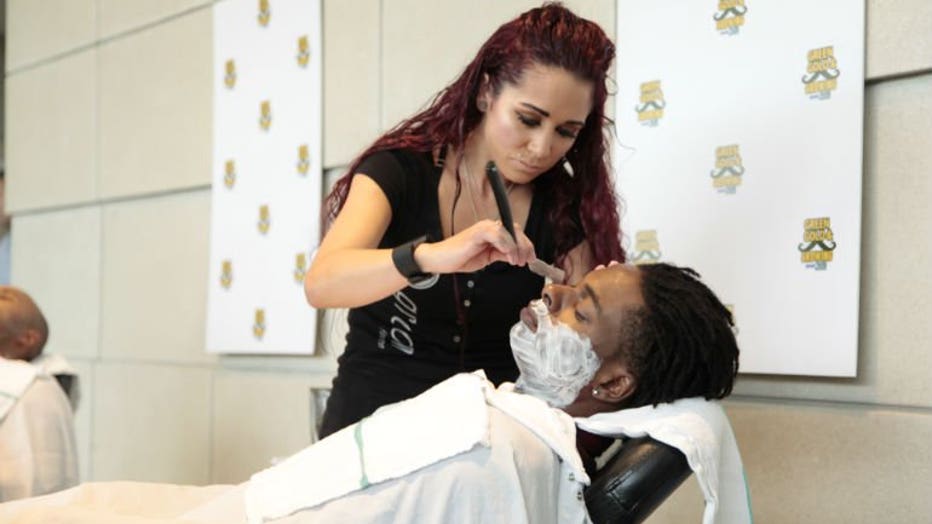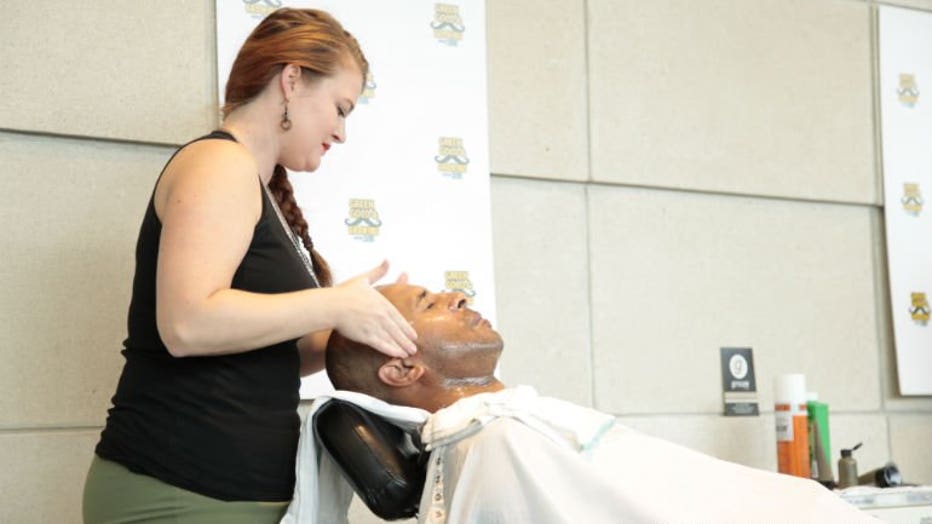 You can get involved in this effort.

You're invited to submit individual or group photos of your own facial hair growth on Facebook HERE. If you're unable to grow facial hair or would prefer not to, you may submit photos showing fake facial hair.

At the end of this campaign, a winner will be selected, and that person will have the opportunity to meet Adams later this year.

"Really looking forward to being a part of this great campaign that is raising awareness of a cancer that affects so many men," said Adams in a statement. "I have never let my facial hair grow out but with the cold weather coming the timing is perfect! It will be nice to have a little extra protection against the cold while I am running around the frozen tundra!"

"I am very excited to be a part of such a great campaign back in the great state of Wisconsin," Levens said in a statement. "Especially one that spreads awareness of a cancer that affects so many people, especially middle aged African-American men. Growing out my facial hair for the month should be interesting. I'm going to give Davante a serious run for it!"

Froedtert officials said approximately one in seven men will be diagnosed with prostate cancer during his lifetime, with African-American men more than twice as likely to die from the disease.

If found early, prostate cancer is one of the most treatable forms of cancer; yet, it is the second leading cause of cancer death in American men — nearly 30,000 lose their lives to the disease each year.

You're encouraged to talk with your physician about prostate cancer screening and know that options are available when seeking care if diagnosed with the disease.