Milwaukee Milkmen home opener on May 16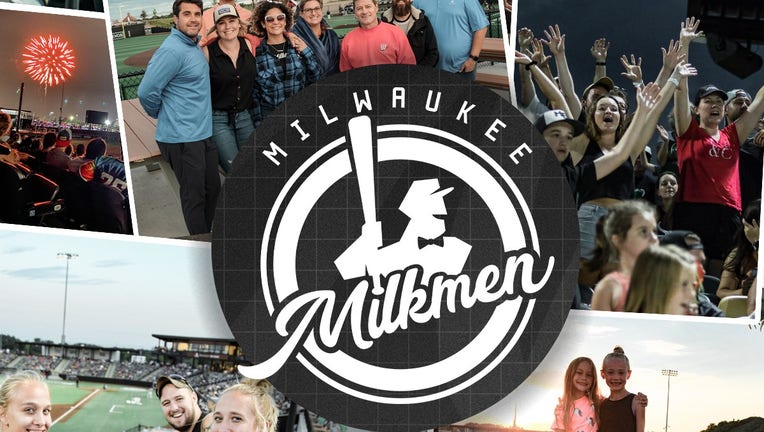 article
FRANKLIN, Wis. - The Milwaukee Milkmen of the American Association of Professional Baseball league have announced their 2023 schedule, kicking off their home campaign on Tuesday, May 16th against the Cleburne Railroaders.
The 2022 Milkmen finished strong, landing in third place in the American Association East Division and second in the American Association Playoffs.
"It's always fantastic to reunite with the fans," said Milkmen Manager Barone. "We're counting the days until we gather again at Franklin Field." Coach Barone recently signed a contract extension, and this will be his fifth season with the Milkmen, fourth as manager.

"It's great to be back in action and as always, our mission is to make every season more fun than the one before it," said Mike Zimmerman, CEO of ROC Ventures, and owner of the Milwaukee Milkmen. "More great experiences are right around the corner!"

Parking at Franklin Field is free, and every seat in the stadium is fantastic (accessible seating is available as well). Fun and games pop up between every inning, brought to you by the mischief-loving mascot, Bo Vine, and friends. As an entertainment value, a Milkmen game can't be beat – all-inclusive seats for groups of 10 to 500+ are available from just $39, including a free Milkmen baseball hat for each group member!

Family-friendly events on deck at Franklin Field include 22 Celebration Games featuring ROC'n Pink! for Breast Cancer Awareness on June 25th, fan-favorite Superheroes Night on July 1st, Lecheros de Milwaukee: Celebrating Latin Dance on July 23rd presented in partnership with Mexican Fiesta, and always-popular Princesses and Pirates Night on August 5th. That's not to mention Fireworks Fridays and helicopter candy drops!

There are also great Partner Promotions planned for 2023. On 6/6, 6/20, 7/11, 7/25, and 8/8, it's the return of the Chick-fil-A Friends & Family Deal: You get four Dugout tickets, 4 Chick-fil-A sandwich vouchers, and 4 Milkmen drawstring bags -- a $112 value -- for only $28!  The Take Me to the Fair Tuesday offer, courtesy of the Wisconsin State Fair on 6/9, 6/23, 7/21, 8/4 and 8/18, gets you a ticket to the '23 Wisconsin State Fair, a bleacher ticket, hot dog, and drink for just $24, a $41 value. 

Single game tickets will go on sale at 10am on Tuesday, April 4th. Planning to go to the game as a group?  Good news! Group tickets are now on sale. To view the entire Milwaukee Milkmen schedule and browse your ticket options, visit www.milwaukeemilkmen.com.