Milwaukee Bucks introduce D.J. Wilson, team's first round NBA draft pick


MILWAUKEE -- The Milwaukee Bucks introduced the team's first round draft pick, D.J. Wilson, on Monday, June 26th.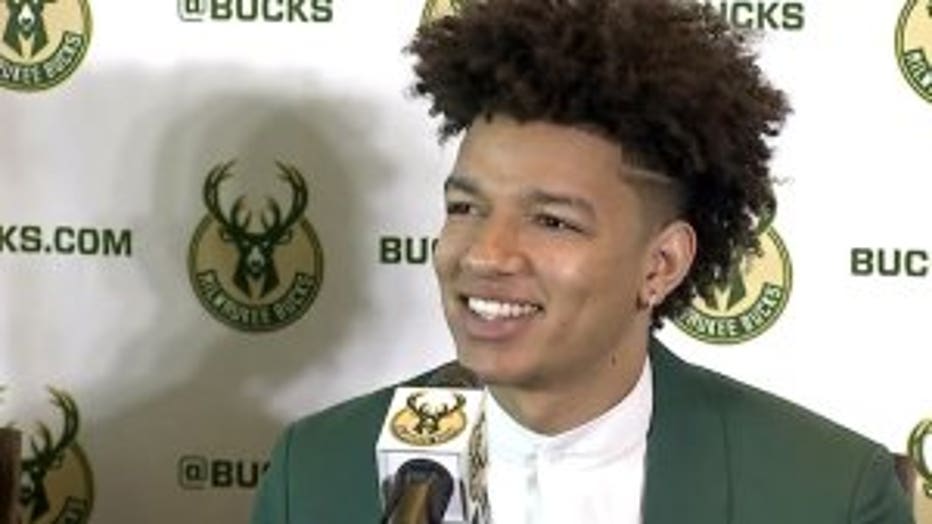 Wilson, a 6-foot-10 forward, was selected by the Bucks with the 17th overall pick in the 2017 NBA Draft held Thursday night. The Sacramento-native averaged 11.0 points and a team-high 5.3 rebounds per game as a redshirt sophomore with Michigan in 2016-17. He led the team in blocks with 57 and shot 53.8 percent from the field with a 37.3 percent mark from 3-point range. Wilson helped Michigan to a Big Ten Tournament championship and an appearance in the Sweet Sixteen of the NCAA Tournament in 2017 after averaging a combined 15.6 points, 5.0 rebounds and 2.0 blocks over seven games in both tournaments.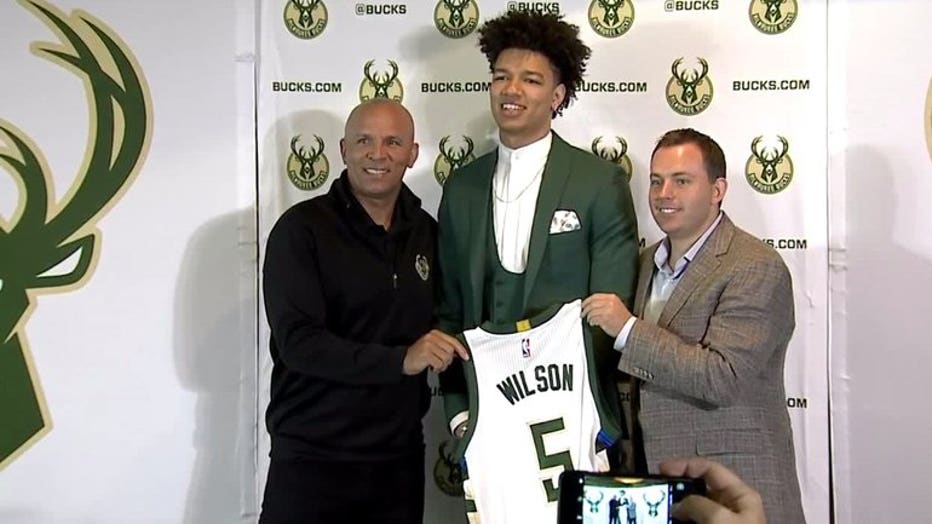 Wilson will be sporting the number five. He joins an already lengthy Bucks frontcourt led by 6-foot-11 Giannis Antetokounmpo, who turned into an All-Star in his fourth year in the league.

Monitor FOX6 News and FOX6Now.com for updates on this developing story.