Milwaukee Brewers name new hitting coach, Darnell Coles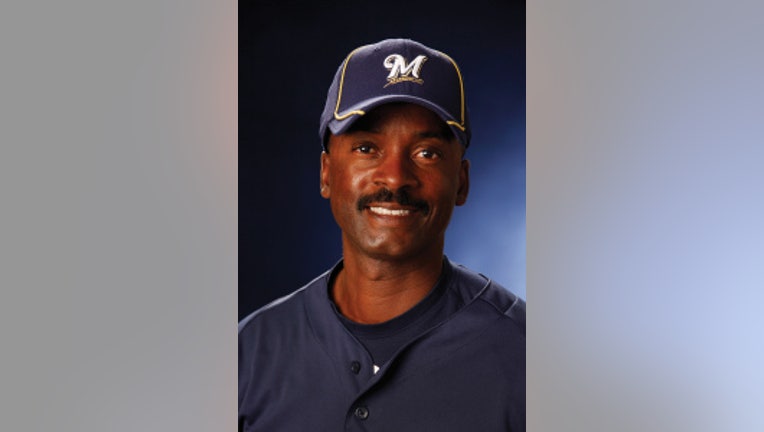 article


MILWAUKEE (WITI) -- The Milwaukee Brewers named on Thursday, October 23rd, Darnell Coles as the team's new hitting coach. Coles, who was signed to a one-year contract, replaces former hitting coach Johnny Narron, who was relieved of his duties on October 10.

Coles, 52, returns for his second stint in the Brewers organization, having served as minor league hitting coordinator from 2010-11 and as manager at Double-A Huntsville from 2012-13. He spent the 2014 season as assistant hitting coach for the Detroit Tigers, his first career coaching position at the Major League level. The Tigers offense led the Major Leagues in batting average (.277), hits (1,557), RBI (731) and doubles (325) and ranked second (led the American League) in on-base percentage (.331), slugging percentage (.426) and OPS (.757).

Coles began his coaching career in 2000 as minor league hitting coordinator with the Seattle Mariners. From 2001-06, he served as an analyst for ESPN. His coaching career resumed in 2006 as minor league roving hitting instructor with the Washington Nationals and followed with roles in the organization as manager at Class-A Vermont (2007) and Class-A Hagerstown (2008) and as hitting coach at Triple-A Syracuse (2009).

Coles played 14 Major League seasons and batted .245 with 75 HR and 368 RBI in 957 games. The former infielder/outfielder played for Seattle (1983-85, '88-90), Detroit (1986-87, '90), Pittsburgh (1987-88), San Francisco (1991), Cincinnati (1992), Toronto (1993-94), St. Louis (1995) and Colorado (1997). He was a member of the 1993 World Series champion Blue Jays.

Coles and his wife, Shari, reside in Tampa, Florida. They have three children, DeAnna, Darnell Jr. and Jared.