Milwaukee Brewers' Jett Bandy says his sister is the "best athlete in the family"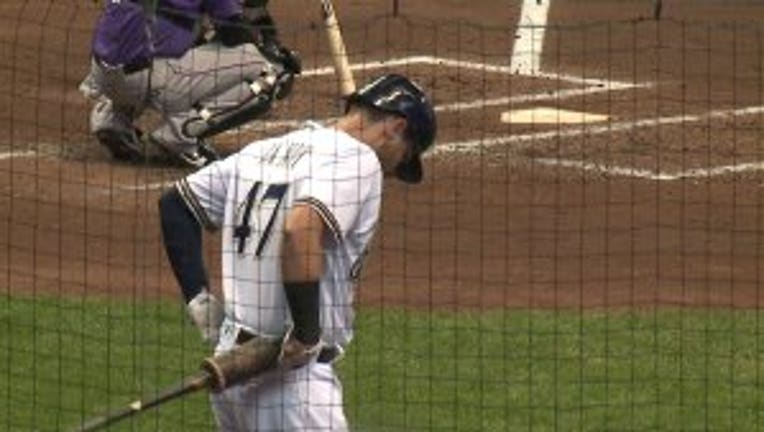 MILWAUKEE -- Just about every member of the Milwaukee Brewers was the best player on every team he was ever on while working his way up to the Major Leagues. But there's one member of the organization who swears he might not measure up to his sister.

The majority of the time when the Brewers take the field this season, they are less experienced and less well compensated than their opponents. They are not less likely to succeed, though.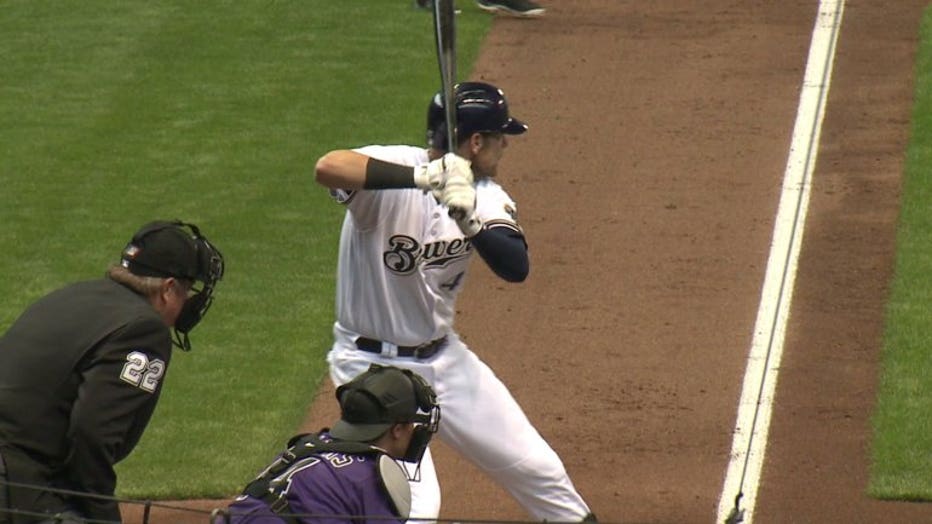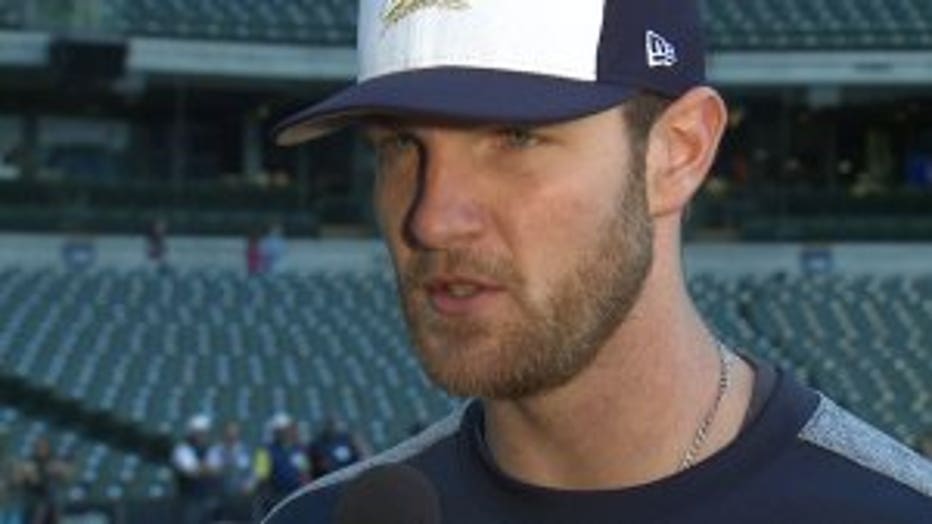 "It's a tight-knit group. We're all young and we all have something to prove, and we've been doing that so far," said Jett Bandy, Brewers AAA catcher. "We're all in the same boat, we don't have too much time, there are a couple of veteran guys that we learn a lot from. We just go out there and try to get better every day and so far, it's showed up."

Jett Bandy was part of the younger set. He was in his first year with the Brewers until being sent down recently. The catcher's personality allowed him to connect with just about everybody in the clubhouse and allowed him to contribute to the team's obvious enjoyment in playing baseball. Bandy is a fan of fun.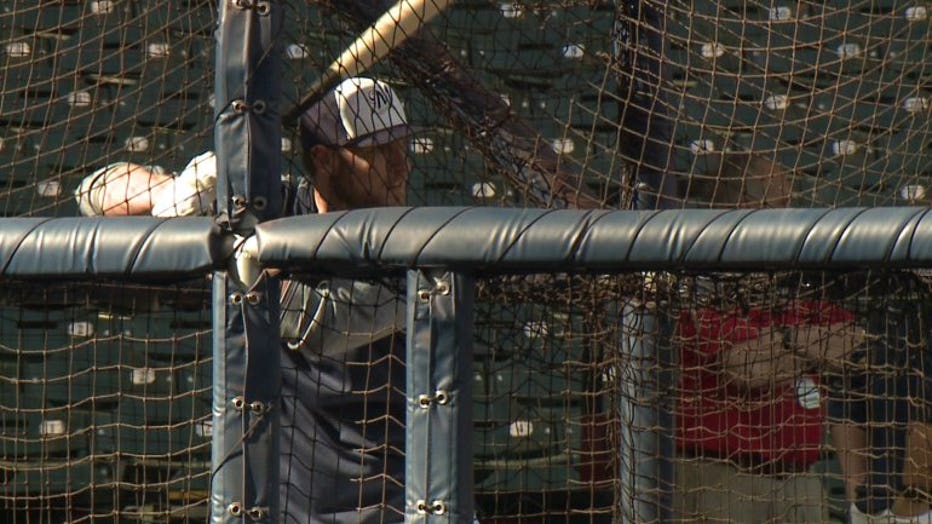 "Oh absolutely. It's a long season and things can drag on. The more fun you have, the more times you smile. It's a game, you have to play it with fun and good things happen when you do that," said Bandy.

Here's a little Bandy family lesson: Jett's dad actually coached Tom Cruise, the actor, on how to flip those bottles up and make the drinks in the movie cocktail -- a true story. But Jett's sister, Jenna, may be even more interesting.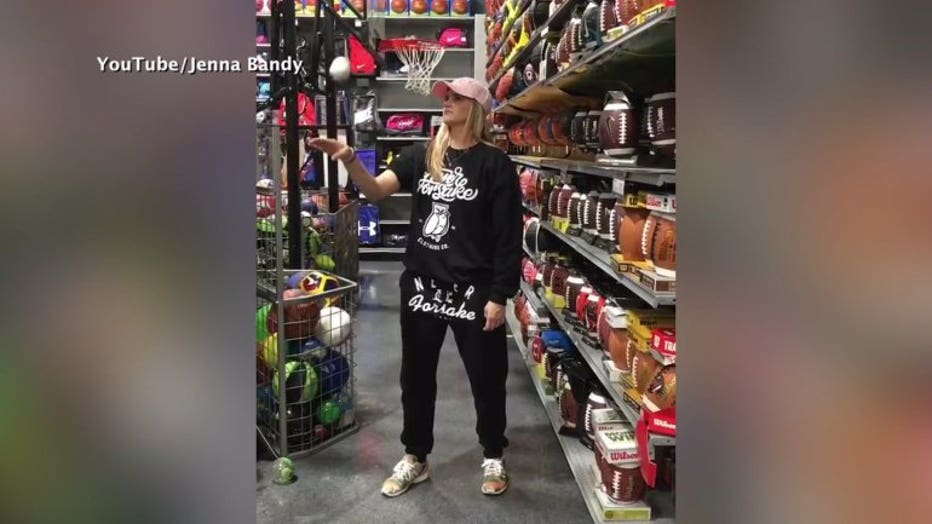 "Yeah Jenna, she's pretty special. She's probably the best athlete in the family. I wouldn't say that to her face but she's a stud. She can throw a football. I play catch with her in the off-season all the time. We had a lot of fun when we were kids and she's still having a blast," said Bandy.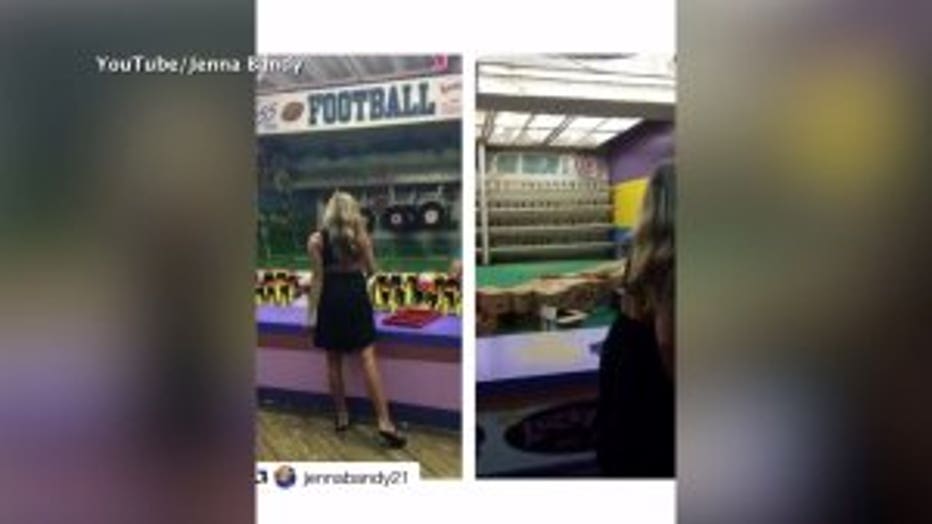 That is clear as a bell on YouTube.

"She's not afraid, she's not shy, she's very outgoing and I guess she gets bored sometimes and puts things on YouTube," said Bandy. "I always thought she was a better softball player, honestly. I thought she was great at softball, but she loves basketball. She got a head coaching job at Calabasas High School. She loves that, she loves teaching. She loves teaching girls to do the right things and be responsible, and things like that. I am really happy for her, she's doing really well," Bandy said.

Jenna played college basketball at Cal State-Monterey, but obviously her talents are not limited to merely the court.