"Milwaukee Barons" group pushing for professional outdoor soccer team in Wisconsin


MILWAUKEE – The Milwaukee Barons invite all soccer fans to join their independent supporters group in an effort to bring a true professional soccer team to the state of Wisconsin.

The group gathered Wednesday, June 10th at the historic Pabst Brewery to show city officials, sports fans and investors that Wisconsin can support a high-level professional outdoor soccer team, and to release details on the
Barons "Miller Park March" during the International Soccer Match between Newcastle United F.C. Vs. Club Atlas, being held on Tuesday, July 14th at Miller Park.

The Milwaukee Barons are a program of the Milwaukee Soccer Development Group (MSDG) -- a non-profit organization, specifically dedicated to the development of a professional soccer team in Wisconsin.

Their mission is to unite supporters to positively impact communities and help achieve the dream of bringing a true professional team to Wisconsin.

The Milwaukee Barons look to achieve this goal by working with independent supporters to help mobilize the soccer enthusiasts of all teams in Wisconsin to help bring at a minimum, a United Soccer League (USL) or North American Soccer League (NASL) team to our state, with a goal of reaching Major League Soccer (MLS) within 10 years.

"We're not saying, 'we need a $200 million, $300 million stadium in downtown Milwaukee tomorrow. It's not that. That's not what we're doing. We're trying to build it up from a slower division, and really just see what happens, and kind of prove to the people out there that Milwaukee is serious about supporting soccer," James Moran said.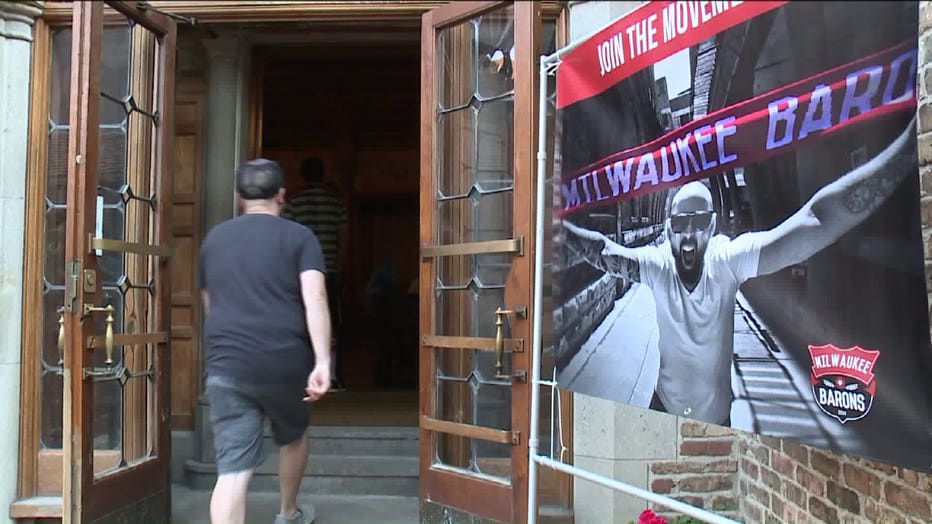 Visit www.milwaukeebarons.com to join the movement.