Milwaukee Admirals defenseman Corey Potter living the dream, but he's made sacrifices for it
MILWAUKEE -- Many kids grow up hoping to reap the rewards that go with being a professional athlete. One Admirals player saw his childhood dream come true -- but it has come with a price.

"My brother played hockey and I was just kind of following in his footsteps, and I was just playing the game for fun. It's not until you get later on in your career and you keep advancing that you might actually play in the NHL," Corey Potter said.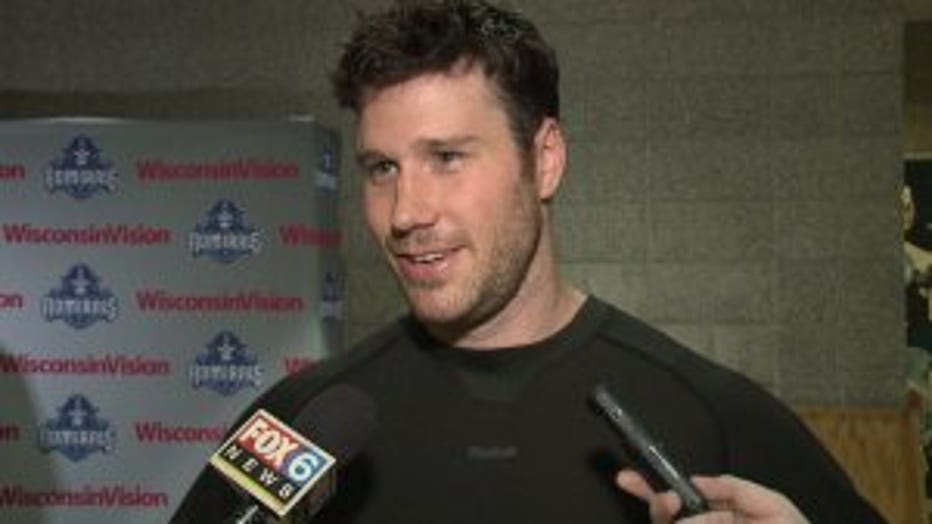 Potter, a Milwaukee Admirals defenseman, advanced all right -- from youth hockey in his native Michigan, all the way to the National Hockey League -- five long years after he was drafted by the New York Rangers.

"I was nervous as all get out to get that first call up, but at the same time, you're realizing that you hit one of your goals and your dreams and milestones  -- and personally, it is a great experience, but also for your family and your mom and dad that have sacrificed so much for you to play your minor hockey and get you up to that next level," Potter said.

But there are only so many stars in the NHL.

Potter is the classic definition of a journeyman.

His career path has taken him all over the map. Potter has played at the highest level for New York, Pittsburgh, Edmonton, Boston, Calgary and Arizona.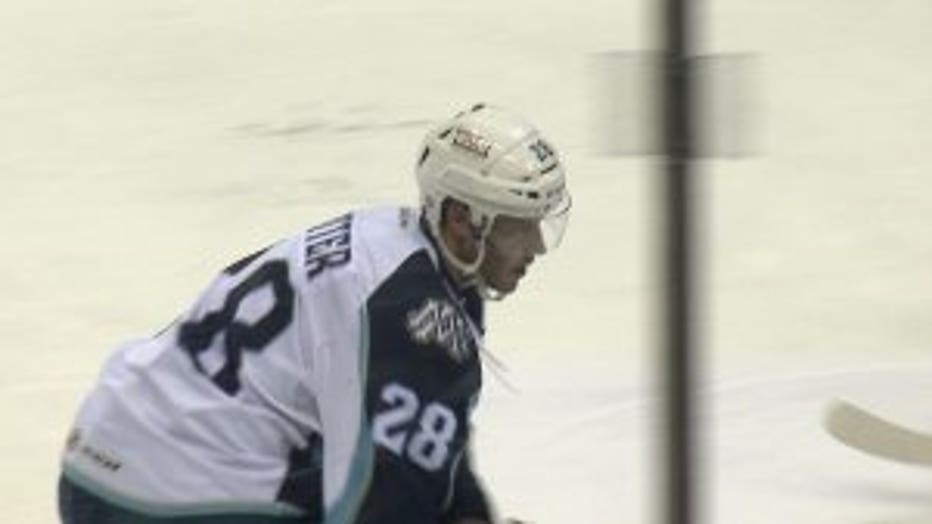 He has also been buried in the minors, with stops in Charlotte, Hartford, Wilkes-Barre/Scranton, Oklahoma City, Adirondack, and even Vienna, Austria during the NHL lockout.

Time flies like a slap shot.

Suddenly, Potter is a 32-year-old who is often away from his wife and two children.

"It definitely makes it a lot tougher on you and your wife and your kids. The last couple of years, I've been separated from them toward the end of the season because of trades or getting picked up off waivers, but you FaceTime as much as you can and you try to have them come out and visit any time you can get that chance. Your kids definitely calm you down for sure," Potter said.

Did Potter's bride know what she was getting herself into?

"I don't know! She really didn't have a chance, I guess," Potter said.

All kidding aside, when it comes to the Potter family MVP, Corey is the first to say it is no contest. He skates to the bench in favor of Alexandra.

"I owe her a ton. She holds the house together and takes care of the kids 24/7 while I'm out there, so I owe a lot to her, that's for sure," Potter said.

Potter's mailing address changed again when he was traded from Arizona to Nashville, and then sent down to the Admirals at the end of February.

Potter feels he has landed on smooth ice here in Milwaukee.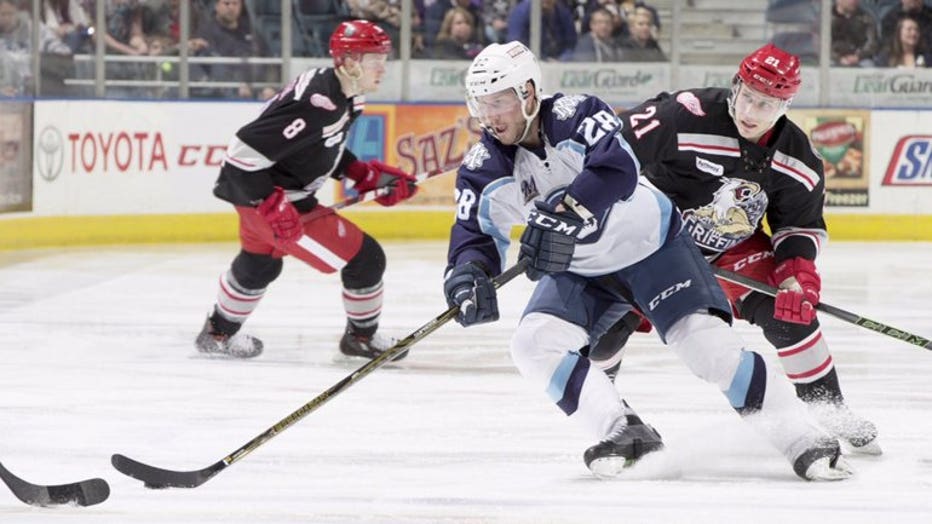 "Right from day one when I got here everybody was really nice and welcoming, and we had a meeting the other day and they were just saying how it's a great group here and everybody is friends off the ice, so I think that definitely translates onto the ice chemistry," Potter said.

Potter, who won a gold medal playing for the U.S. National Team at the junior world competition still hopes to skate again in the NHL, but he also relishes his role as a leader to his young Admirals teammates.

"It's definitely a dream come true to get up there and it's exciting to see these kids getting that opportunity," Potter said.

Corey's been to the NHL, but he hasn't been in any books or movies yet. However, with a last name of Potter, well, you know what follows.

"I've heard it a bunch. The fans like to give it, too. It's kind of an interesting thing. Sometimes teammates will give it to you, but I'm used to it now. It's been around for awhile. So I just brush it off the back," Potter said.

Unfortunately, the Admirals were swept from the playoffs on Tuesday night, April 26th in Grand Rapids.

The only good part about that is that Potter will be reunited with his family.