Mike McCarthy on Jordy Nelson's injury: "It's a tough blow to our football team"
GREEN BAY -- Packers Head Coach Mike McCarthy spoke Tuesday, August 25th about the state of the team following Jordy Nelson's injury.

"Moving on without Jordy Nelson. First, you have to recognize Jordy is what you look for in a Green Bay Packer. These things happen. It's part of our game. It's a tough blow to our football team. A good system, a good football team, adjustments are made. We need to improve," McCarthy said.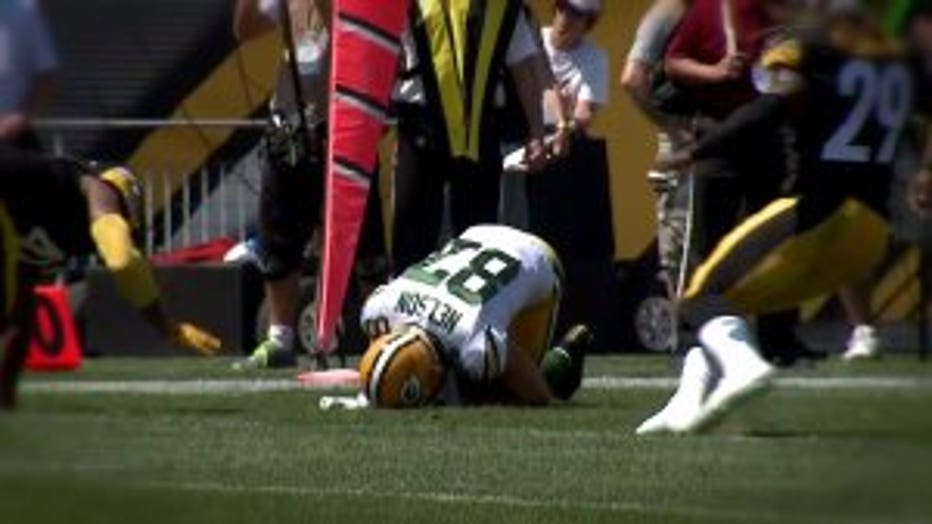 "Nothing has changed. The goals are the same. Our team identity is the same. How we go about our business every day; that will not change," McCarthy added.

There was official word late Monday afternoon, August 24th from Green Bay Packers officials — confirming the news some had feared: WR Jordy Nelson is out for the season.

Nelson suffered a knee injury as the Packers took on the Pittsburgh Steelers in their second pre-season game on Sunday, August 23rd on the road.

The NFL said on Twitter Sunday an initial diagnosis on Green Bay Packers wide receiver Jordy Nelson is a torn ACL.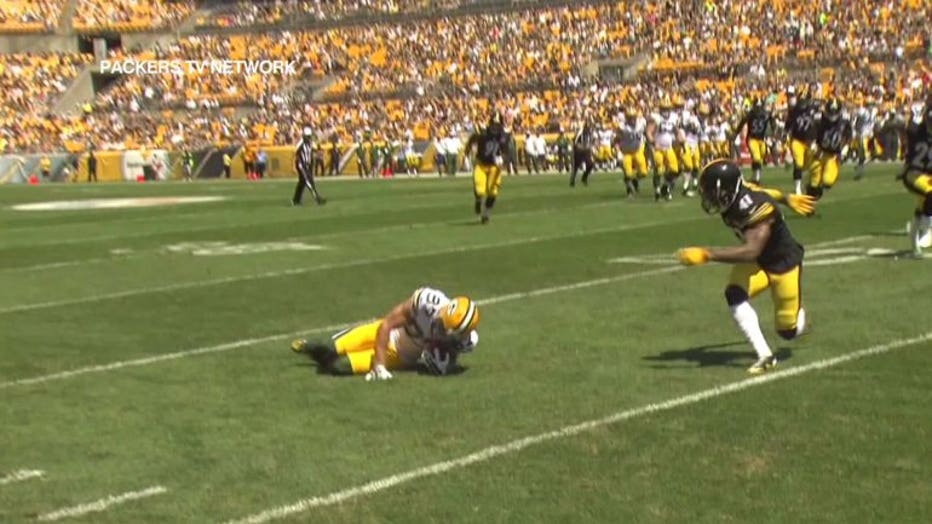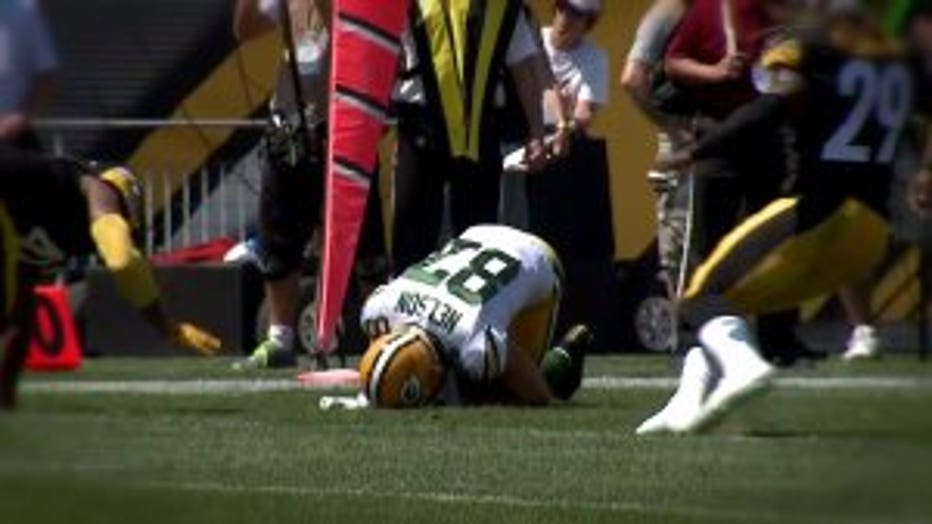 Packers officials haven't confirmed that Nelson did, in fact, suffer a torn ACL.

Jordy Nelson went down early in the Packers pre-season game vs. the Pittsburgh Steelers — after his second catch of a drive. He fell to the ground when he tried to cut after making an eight-yard reception on Green Bay's opening drive. He appeared to have plenty of room to run when defensive back Antwon Blake slipped, but instead Nelson tumbled to the turf. He limped off the field, and then headed to the Packers locker room.



"I mean -- it's been great. A lot of people have reached out. It's been kind of, I don't want to say surprising, but amazing. To be honest with you, it's been great, but I'm ready for it to be done with because it keeps reminding me," Nelson said.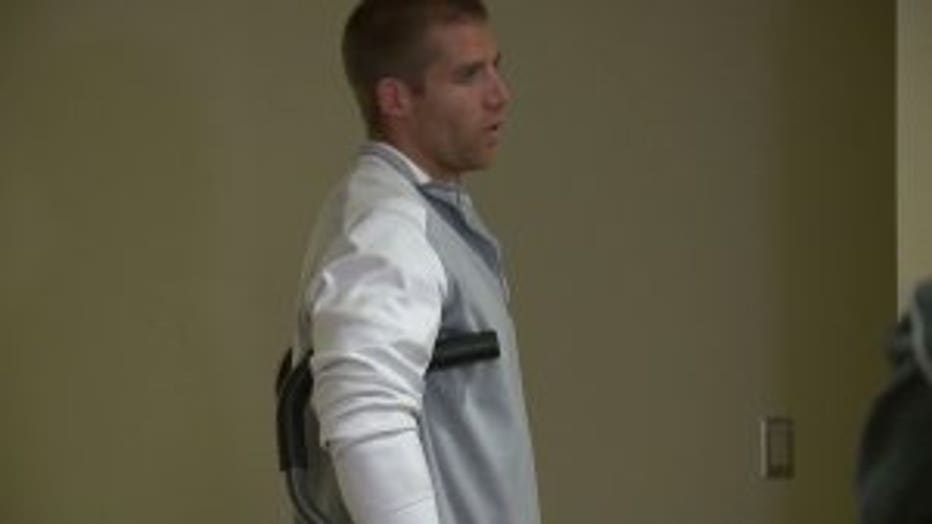 "You talk about what you want your players to look like, act like -- he's a prime example of that. He's a great husband, a great teammate, obviously an outstanding football player -- but these things happen," McCarthy said.

"You can ask anybody on this team -- he's probably one of the most nicest and humblest guys, and for that to happen to him is terrible. A terrible deal for this team, but it's the name of the game. We'll have to step up and our goal still remains the same," Packers linebacker Clay Matthews said.

McCarthy said the team's other wide receivers will step up in Nelson's absence this season.

"I think it's loud and clear the opportunity that's in front of them," McCarthy said.

In addition to the injury suffered by Nelson, Packers guard T.J. Lang, and QB Scott Tolzien suffered concussions during Sunday's game vs. the Steelers. McCarthy said on Tuesday they are going through "concussion protocol."

Related links:

Learn more about ACL injuries via the U.S. National Library of Medicine

Learn more about other knee injuries and treatment via the U.S. National Library of Medicine

Jordy Nelson's impact on the team:

NFL.com: Jordy Nelson career stats

Packers.com: Jordy Nelson career stats, professional highlights and more

ESPN.com: Jordy Nelson career stats