Marquette coaches go head-to-head in Coaches Noon Ball Game: "It does get competitive!"


MILWAUKEE -- There's nothing like a bunch of guys, playing a pick-up basketball game. Of course, those games usually aren't anything to write home about. But THIS isn't your average men's pick-up game!

In fact, six former Division I players took part, including Steve Wojciechowski, head coach of men's basketball for Marquette University, who played at Duke University, and Travis Diener, a former MU star and current assistant coach, and the commissioner of this game.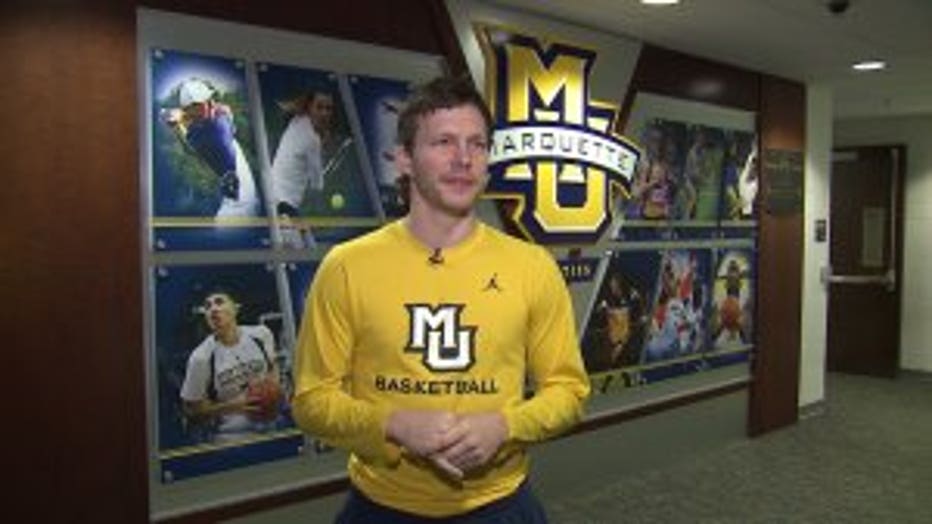 "I guess I'm the token commissioner because I kind of organize it, but before I was hired, they were playing the games too. I guess I just do a good job of rounding guys up," Diener said.

It should be noted that the sharpshooter who helped lead MU to the 2003 Final Four played five seasons in the NBA and three more in Italy before landing the assistant coaching gig at his Alma Mater.

All the Golden Eagles assistants still have game -- especially the now 33-year-old Diener.

As the head coach, "Wojo" calls the shots.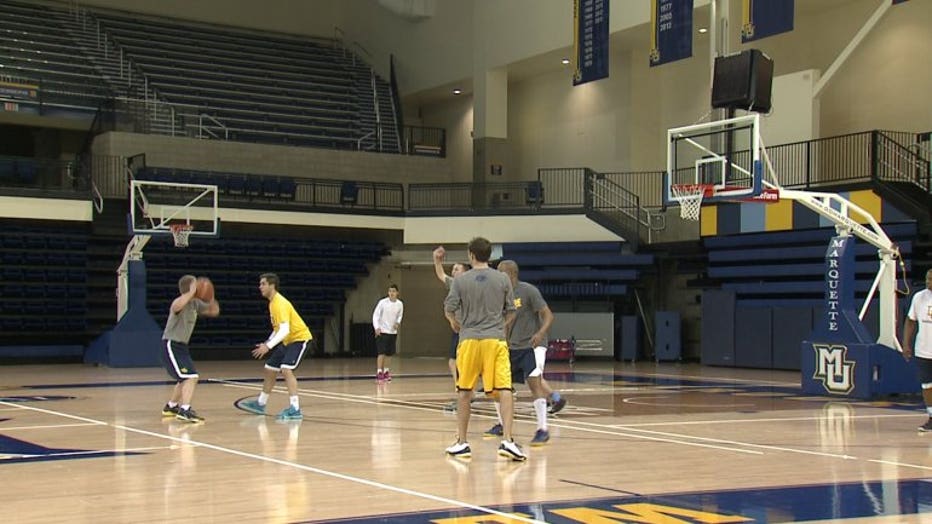 "We team up a lot. The records aren't being kept anymore -- so we'll just leave it at that," Diener said.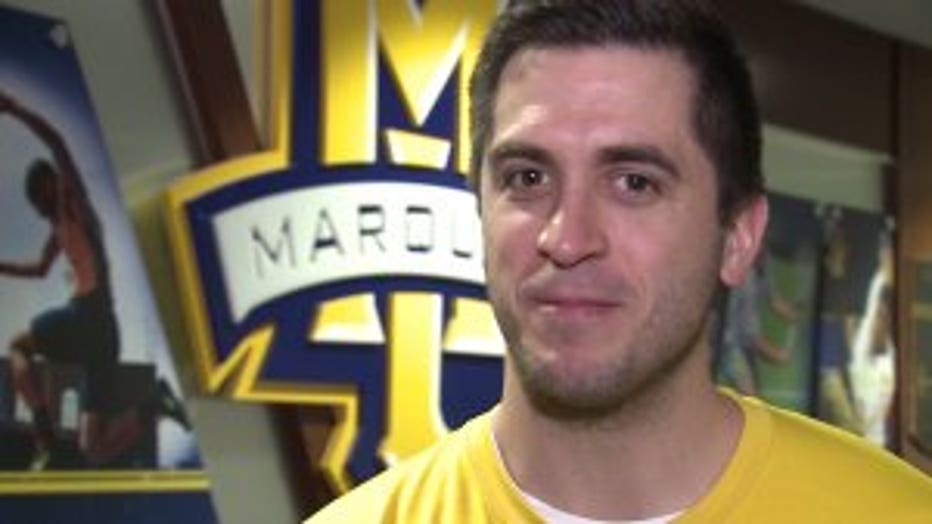 Video coordinator Jake Presutti was good enough to be a walk-on player at Syracuse.

"Unfortunately for me, I kind of find myself going against Coach Wojo and Travis most days. We're the underdog," Presutti said.

So is this game rigged?

"We don't like to say rigged, but they have a heck of a squad and we try to battle them every day -- put a little pressure on them late," Presutti said.

When it comes to the "Coaches Noon Ball Game," the first team to 100 points wins. And they don't take the ball out of bounds. They just keep playing.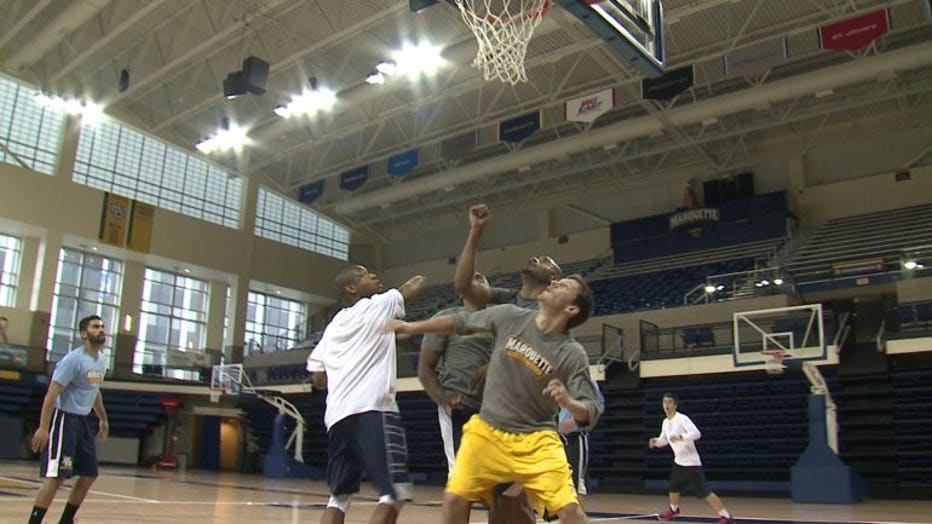 So when players who competed at the highest level get together, it gets intense.

"The game starts out a little slow, and it's not as competitive, and then the juices start flowing and there's arguments, there's fights. Nothing physical -- but there's a lot of bantering going on," Diener said.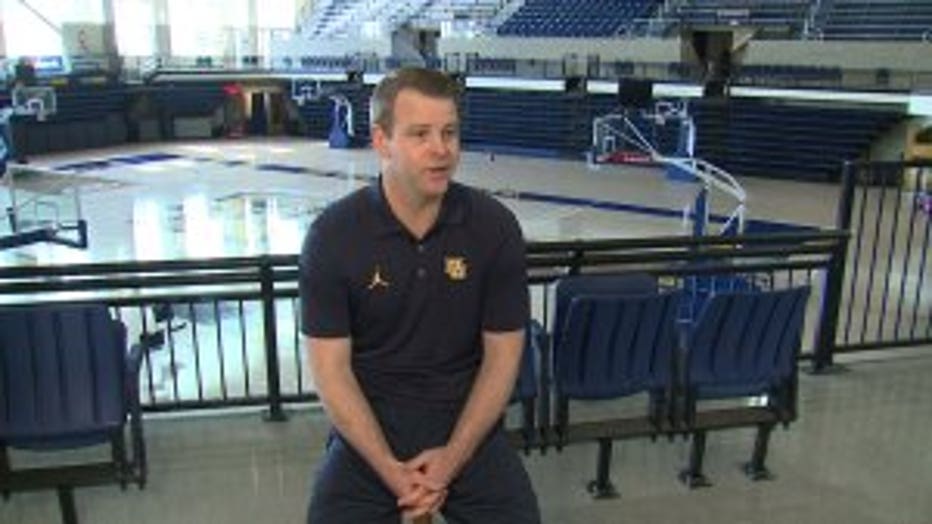 "It does get competitive, and I think that's good too. For us, with the amount of work that you have to do and energy that you have to pour into your kids and your program, it's good to be able to blow off some competitive steam when you need to, and we're able to do that in Noon Ball," Wojciechowski said.

It doesn't hurt to have the young MU players know that their coaches have been there and done that.

"And in many respects, more accomplished than the current guys that we have in our program, and they can talk about what we went into achieving at that level with their own experiences at elite-level colleges. I think it helps when guys walk through the gym and we're playing and see that, you know? That 'these guys know what they're doing' and I think it helps guys related to us better in a lot of different ways. Sometimes I call it 'let's go to the therapist,' because it is therapy for us as guys who are competitive people who have played the game, who love the game. It's a great way for us to kill a lot of different birds with one stone," Wojciechowski said.