Marquette Army ROTC women's basketball team CHAMPIONS in annual Flyin' Irish Tournament
MILWAUKEE -- It was a big year for both the Marquette University men's and women's basketball teams, but they weren't the only ones celebrating a successful season. Another hoops team on campus brought home some special hardware and put the Golden Eagles on the map in the Reserve Officers' Training Corps (ROTC) community.

"I think this team was kind of special right away," said Captain Michael Imdieke, head coach.

The Marquette Army ROTC women's basketball team lived up their coaches' expectations and more this season.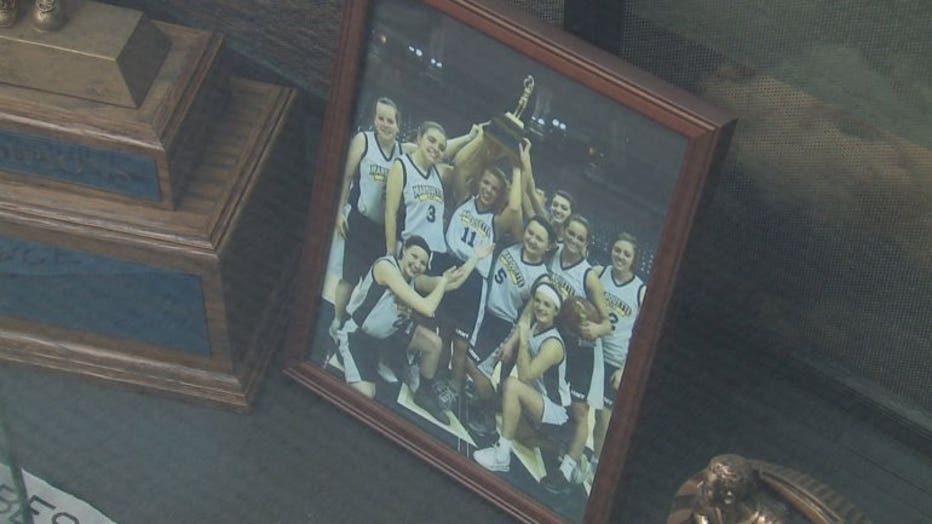 "I was surprised because there's much bigger schools in the ROTC programs. You expect them because they have more girls to choose from, but looking at our team, it wasn't a surprise going into it," said Mia Coenen, junior, Army ROTC cadet.

"The team is just a very tight-knit group. I mean, the whole ROTC program is really just one big family and we're a really tight-knit group, but everyone was just supporting the team," said Kim Walls, junior, Army ROTC cadet.

It's a team of Army ROTC cadets with a number of different sports backgrounds and skill levels.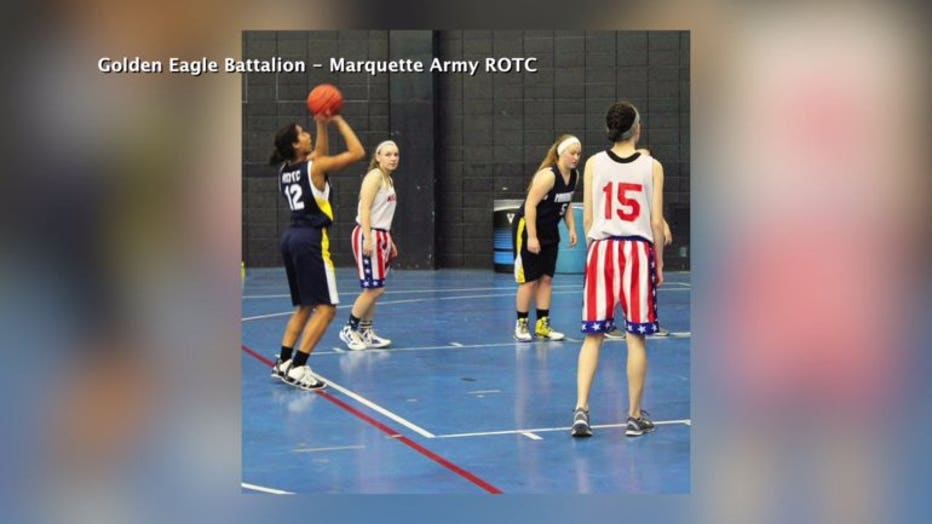 "No basketball experience, but I was peppy and somewhat athletic so I got on the team," Maddy Lopez, junior, Army ROTC cadet.

"Most of the girls, I mean, we're all kind of athletic people, so I assumed a group of athletic girls would turn out pretty well and it did. Everyone at least had an athletic background being in ROTC too so that worked out," said Emily Bradley, junior, ROTC Army cadet.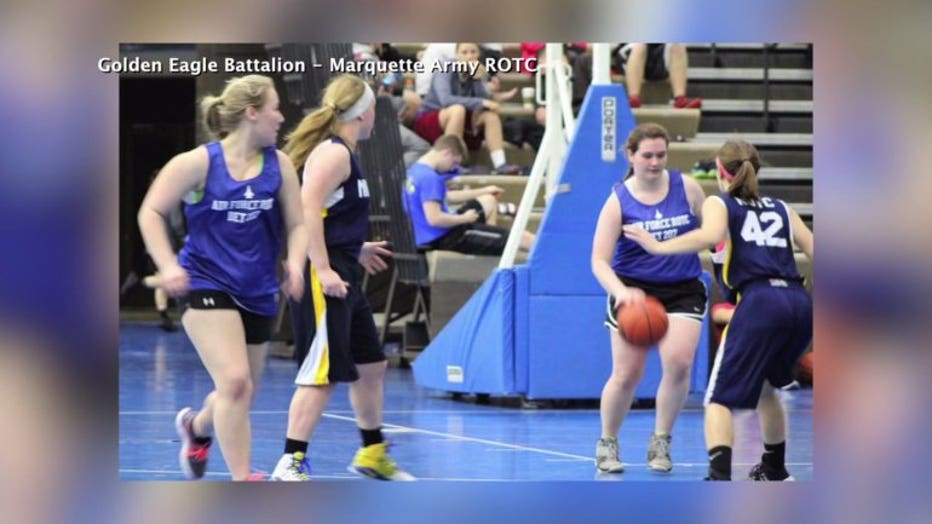 "'Keep it simple' is kinda the motto. We had talented girls because half the team played in high school, others on the club team and some of them had never played before," said Captain Imdieke.

After a season of just practicing three times a week, the cadets took their talents to the 31st annual Flyin' Irish Basketball Tournament invite at Notre Dame -- competing against other ROTC teams for a national title.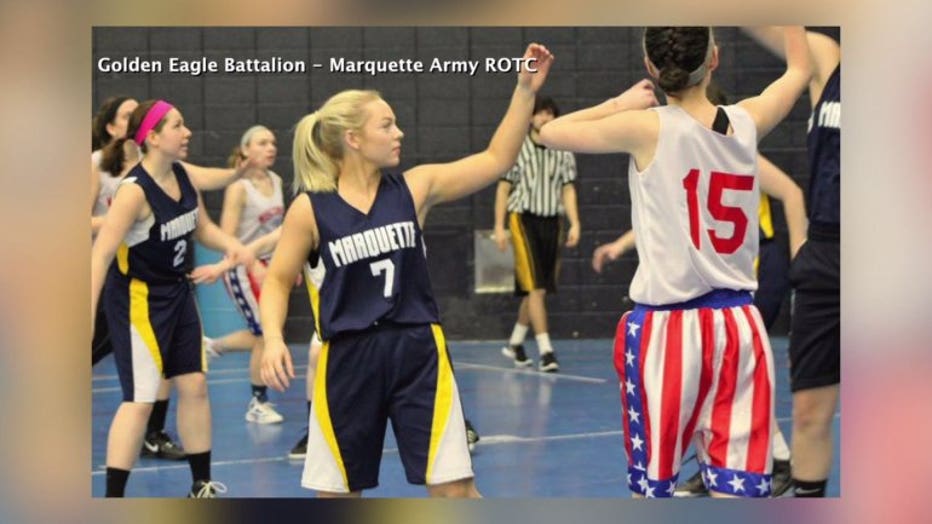 "We got to play on the big Notre Dame court, so that was a little intimidating, but really exciting as well," Bradley said.

"We've actually been playing in the tournament since the beginning, so we kinda know the routine. Most of us are returning players," said Kim Walls, junior, Army ROTC cadet.

"I didn't know what to expect really because I knew our skill level, but I didn't know any one else's skill level, so I was kind of nervous, but it was kinda cool to see how many teams there were and how many people enjoyed doing what I did," said Caitlin Schwanke, freshman, Army ROTC cadet.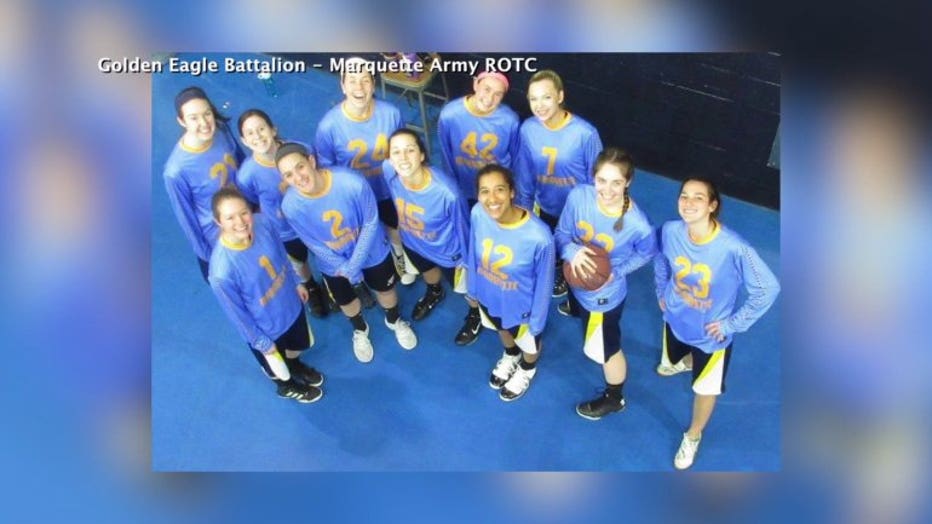 After pool play, Marquette was named the No. 3 seed and continued to impress, advancing to the national championship game against Ohio State.

"I think it was a very even match. This was their first year in the tournament and we've actually been playing in the tournament since the beginning, so we kinda know the routine. Most of us are returning players," said Walls.

"They absolutely dominated pool play. We kinda figured we were gonna end up against Ohio State at the beginning, but during those six games we beat five of those six teams that were in the finals -- so we earned it," said Captain Imdieke.

After a hard fought battle, it all came down to one shot.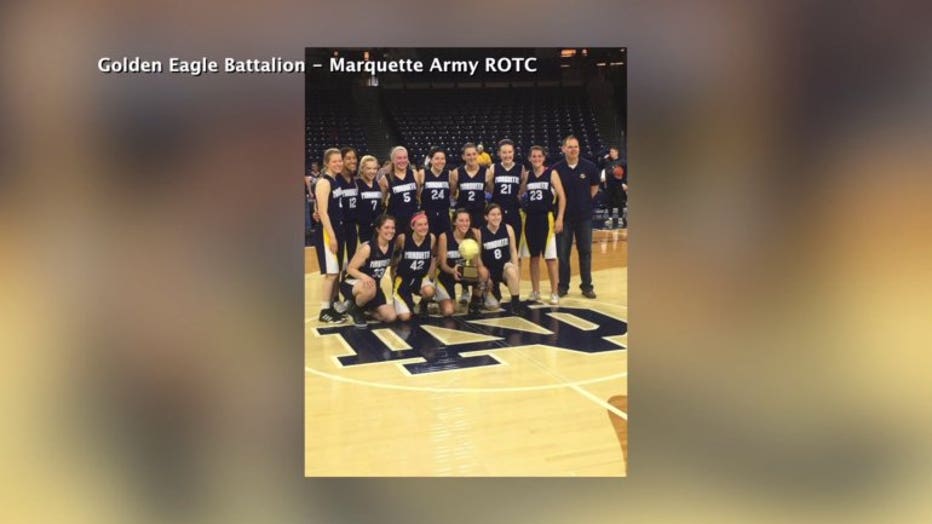 "11 seconds left. They had the ball. We were up by two. They missed the shot to tie, got the rebound and they put up a three that I thought I was going in. It hit off the rim and I lost my mind. You heard the horn in the background. I think I was little shocked because every year we go, 'I think we're going to win' and then it really happened and I just sat back and watch the girls' reactions and how happy they were," said Imdieke.

"They threw the shot up and everyone kind of held their breath. The buzzer went off and it was very exciting," said Bradley.

Marquette left South Bend with a gold ball in hand, optimistic of their future, and with no seniors on this year's team -- they'll likely have experience on their side moving forward.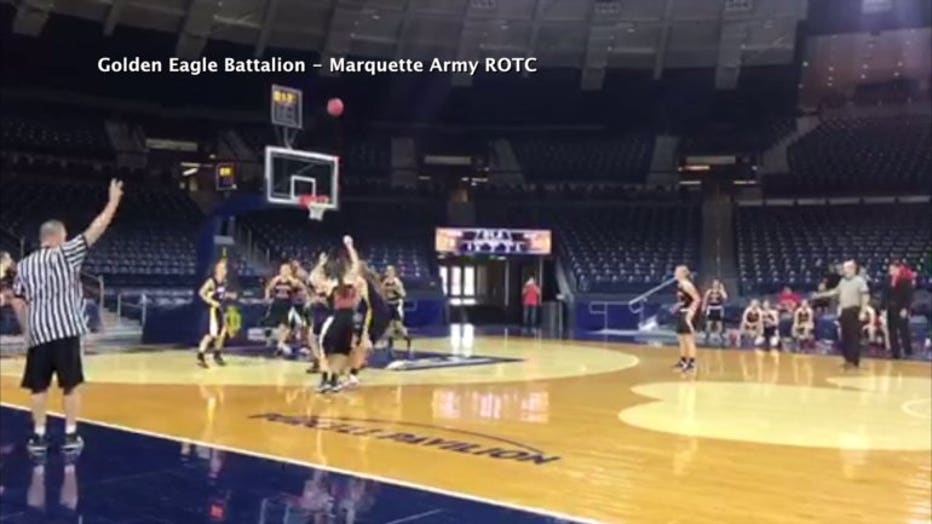 "I'm hoping next year we can bring the same girls back and even bring in some new players and freshmen who I've heard are very good -- girls that have played in high school and played before, so I'm hoping that with the new experience we have and the new players we can go and really have a strong showing next year," Walls said.

"We're definitely coming back and we're going to hopefully win the whole thing again. We have no seniors. I think all the teams are gonna be looking for us," said Bradley.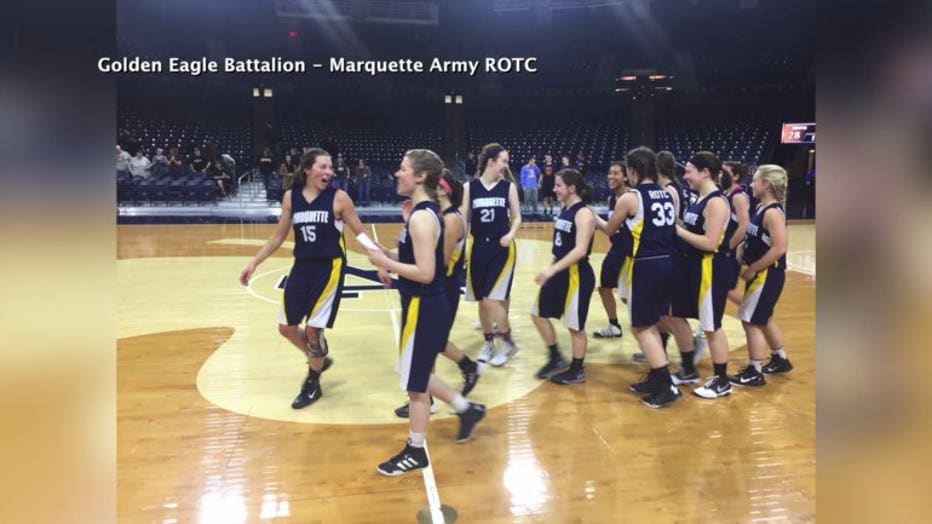 And they'll be looking for new cadets to hit the hardwood -- embracing that defending champion target on their backs.

"I've already started recruiting for next year," said Imdieke.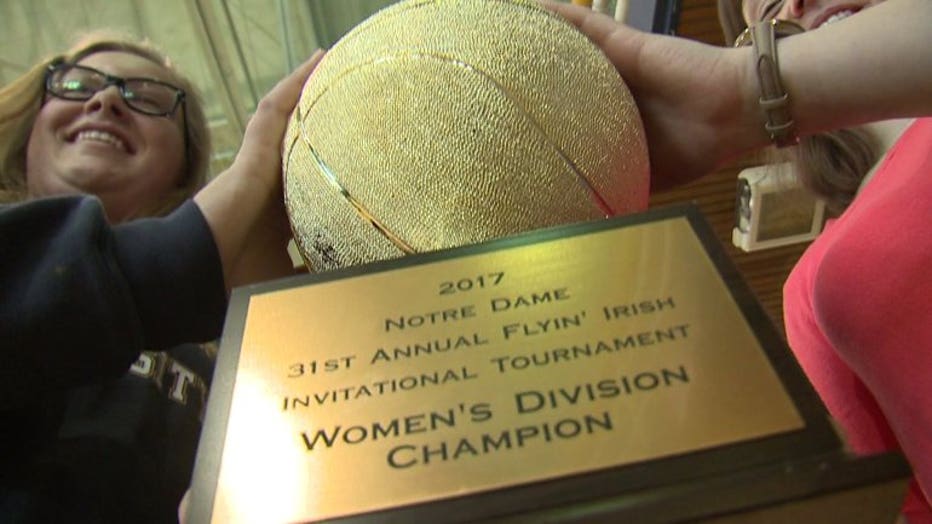 The champion team was just one of five teams participating in the Flyin' Irish event. In addition, Marquette had two men's teams, another women's Air Force team and a co-ed group so there was plenty of representation.