Malachi Dupre says he's "always going to be driven;" Have Packers found another Driver?
GREEN BAY -- The Green Bay Packers coaches had their first chance to work with the team's draft choices this past weekend, and they found one player who has been both highly touted and largely overlooked.

If the Packers were getting Malachi Dupre out of high school, they would be getting a true blue-chipper. Rivals' #15 prospect in the nation, the wide receiver ranked above guys like Dalvin Cook, Deshaun Watson and Christian McCaffrey.

"When I was looked at as one of the best recruits coming out of high school, it drove me and I was very driven to work hard and compete and it's just always been in my makeup, and now I took a little different route here like you mentioned. I am always going to be driven and competitive," Dupre said.

Dupre posted decent numbers for three years at Louisiana State -- nothing more and nothing less. Now, he's left hoping he'll get a chance to post any kind of numbers as a Packers player.

"To me, it doesn't matter if I was a first-round draft pick, a free agent, or somewhere in between. I'm going to be a hard-working guy and someone whose main objective is to win football games," Dupre said.

Dupre was Louisiana's state high jump, long jump and triple jump champion in high school. He has athletic ability, but he does not want to rest on his laurels of what is now long ago, and as a seventh-round draft choice, he doesn't even have much to rest on with his Packers peers.

"At the end of the day, I know this organization gives everyone a chance, an opportunity, which I feel is a great thing because as I said, the main objective is to win football games, so the best player has to be on the field," Dupre said.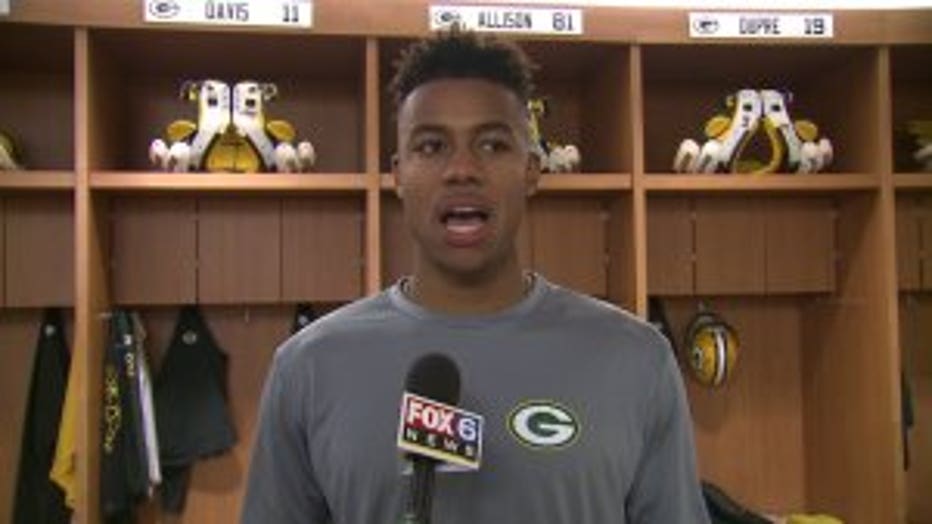 In 1999, Green Bay drafted a wide receiver in the seventh round, Donald Driver, who went on to become the franchise's all-time leading pass catcher.

Dupre has already played at Lambeau Field. He was with LSU when the Tigers played the Badgers to kick off the last college season, and both college teams got a tour of the facility and learned about the Packers history before that game. Now, Dupre hopes he'll become a part of the Packers history.

"It definitely is an honor, and also, at the end of the day, it makes me realize that however many world championships we have, we're here to add to that," Dupre said.

Dupre said he's driven, and the Packers would love to have found another Driver.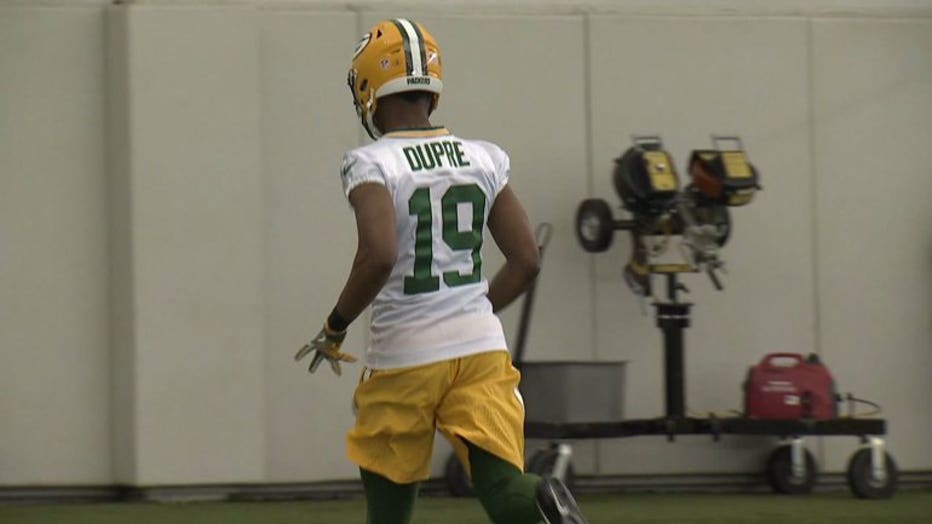 Adding to Dupre's uphill battle to make a splash with the team is the fact that Green Bay drafted another wide receiver above him this year -- DeAngelo Yancey from Purdue, who was a fifth-round selection.