Majority of fans don't lock arms for anthem; Rodgers stands by request saying, "Beauty is, it's a free country"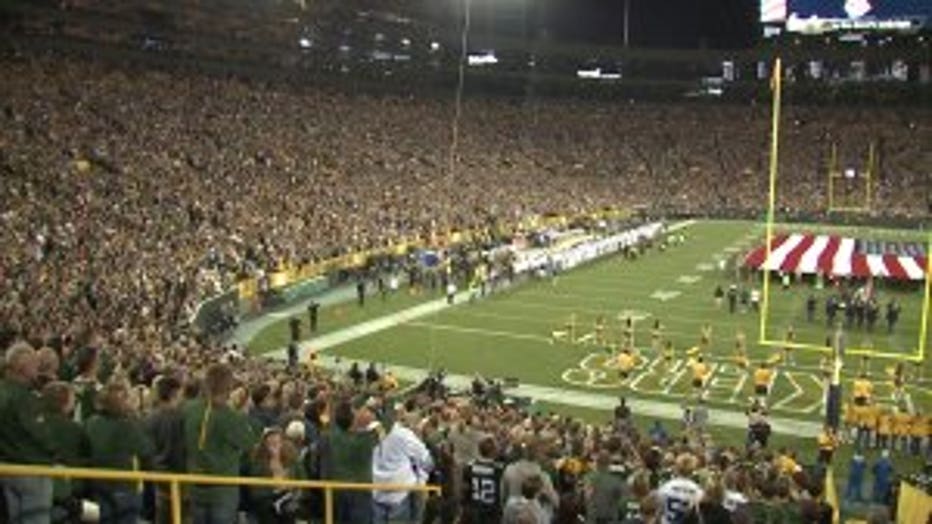 GREEN BAY -- The Green Bay Packers asked fans to join them in locking arms during the national anthem ahead of Thursday night's game against the Chicago Bears. Our cameras and those on the national broadcast showed very few fans locking arms as the team requested. Aaron Rodgers said after the game he had no regrets about the team's actions. In the moments before the anthem, Troy Bonenberger, who attended the game, said there was more energy in the stadium than usual leading up to the national anthem. "Some of the fans were yelling, 'USA! USA!' prior to the anthem when the flag on the field was unraveled and then after the anthem, a big chant of, 'USA!' was in the crowd," said Bonenberger.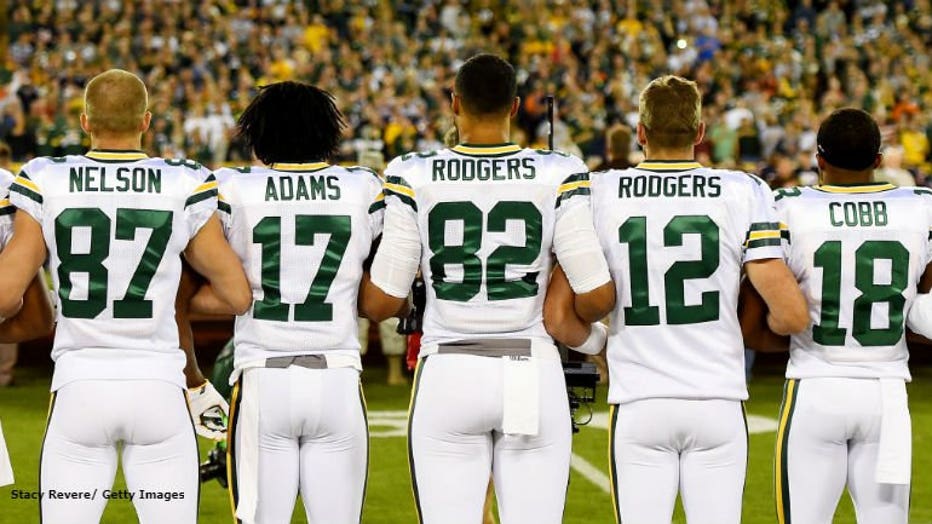 GREEN BAY, WI - SEPTEMBER 28: Green Bay Packers players link arms during the singing of the national anthem before the game against the Chicago Bears at Lambeau Field on September 28, 2017 in Green Bay, Wisconsin. (Photo by Stacy Revere/Getty Images)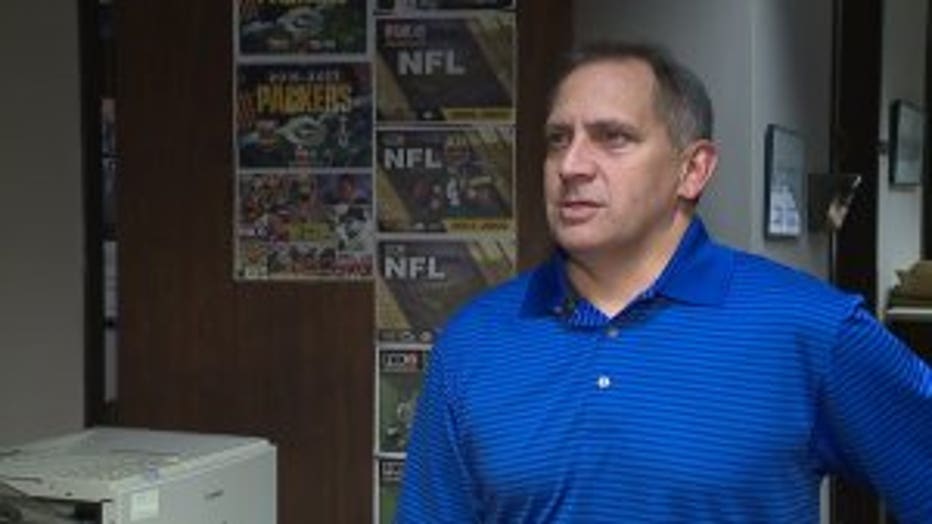 Bonenberger was among a group of FOX6 employees who attended Thursday's game. When the anthem started, cameras showed few fans had locked their arms as players suggested. "I didn't see the fans locking arms or anything. I just saw the players but they definitely seemed to be more engaged," said Bonenberger. Some small groups of fans could be seen following the players' suggestion. "We wanted to do it for unity and also that we respect the flag and respect the people that have fallen for it," said Jarred Nickel of Wausau, who attended the game.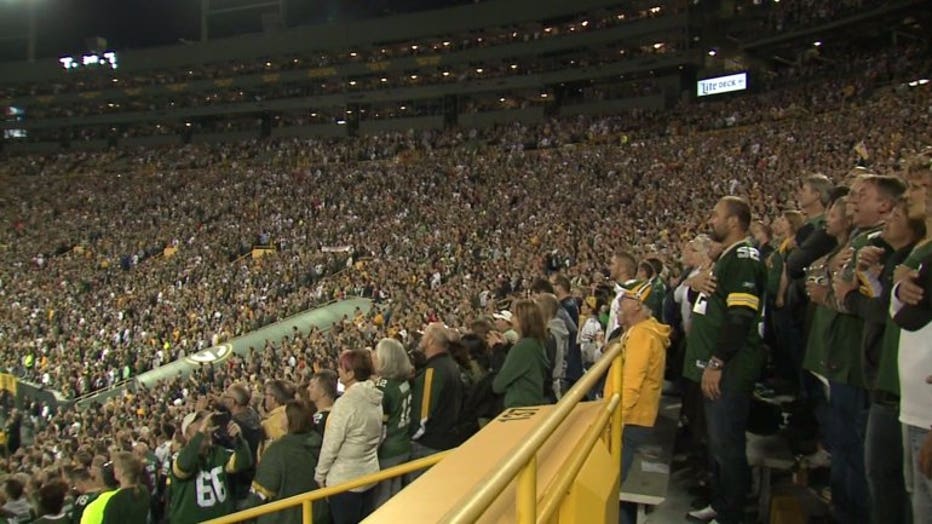 After the Packers' win over the rival Bears, Aaron Rodgers says the fans' response doesn't bother him. "It was an invitation to join us. Beauty is, it's a free country so they can choose to do it or not," said Rodgers. The superstar quarterback says, regardless of the response, he stands by the team's actions.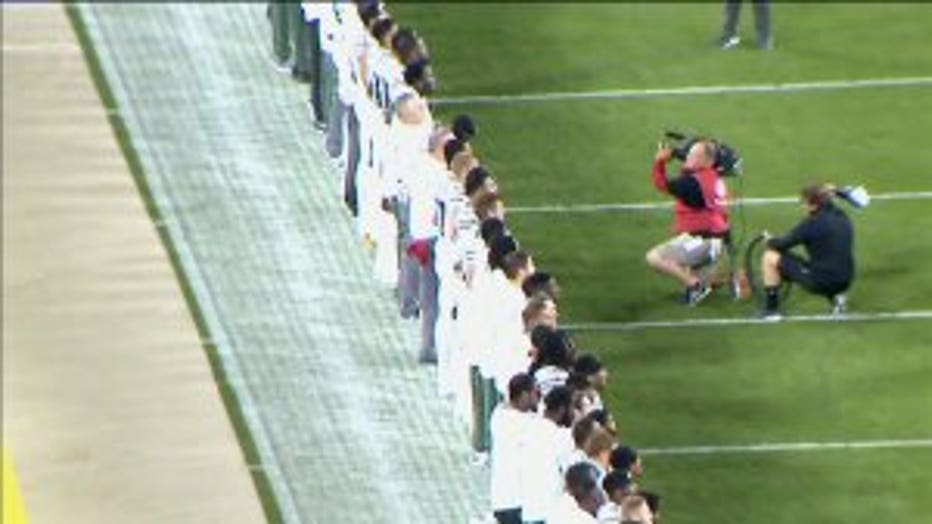 "As much as some people want us to just shut up and play football and keep the politics to the politics, sports and politics have always intersected," Rodgers said, "If we can help continue a conversation through a demonstration of unity, like tonight, I think that's a good thing," Rodgers said.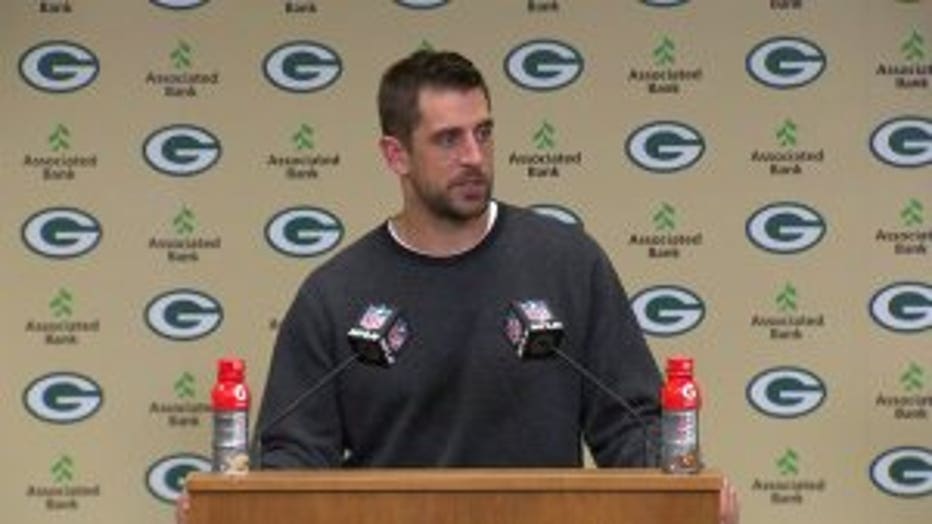 The gesture was in response to a growing debate around the country over some NFL players kneeling during the national anthem to protest what they believe is an epidemic of police brutality against people of color.