'Loving people is what I do:' Brewers' Brett Phillips spreads love during mission trip to Haiti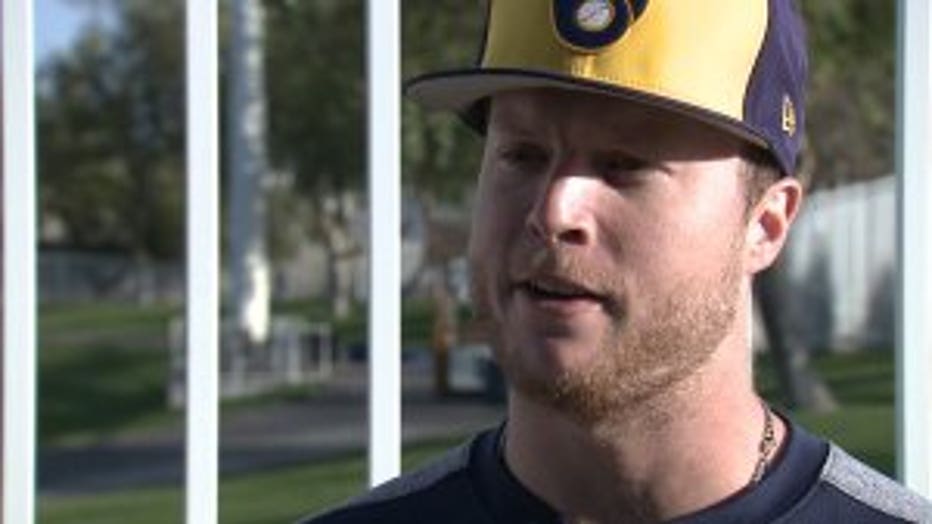 MILWAUKEE -- There are always a lot of smiles in and around the baseball fields at spring training, and maybe the biggest for the Milwaukee Brewers is from Brett Phillips.

Every day that he's out on this field, Phillips is trying to make a difference while working to make the Brewers roster, but when he's away from baseball, he's making a huge difference for the people of Haiti.

"For me, it's just a matter of working hard, continuing to get better on a daily basis," said Phillips.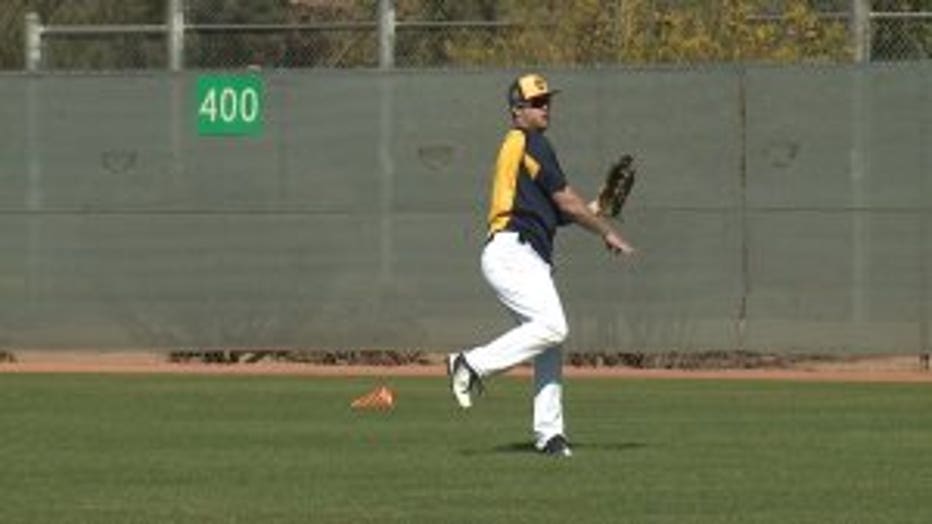 The approach Phillips with his profession is the same he takes away from the field.

"Whether it's small or big, when an opportunity comes about, I just have to take advantage of it. It's just a matter of staying humble and not forgetting where I came from, and regardless of how much money I make in my career or my trophies I have in my trophy case, it's just a matter of staying humble, remembering where I came from and just being a good person overall. Loving people is what I do," said Phillips.

In January, Phillips was showing his love for people by visiting another country.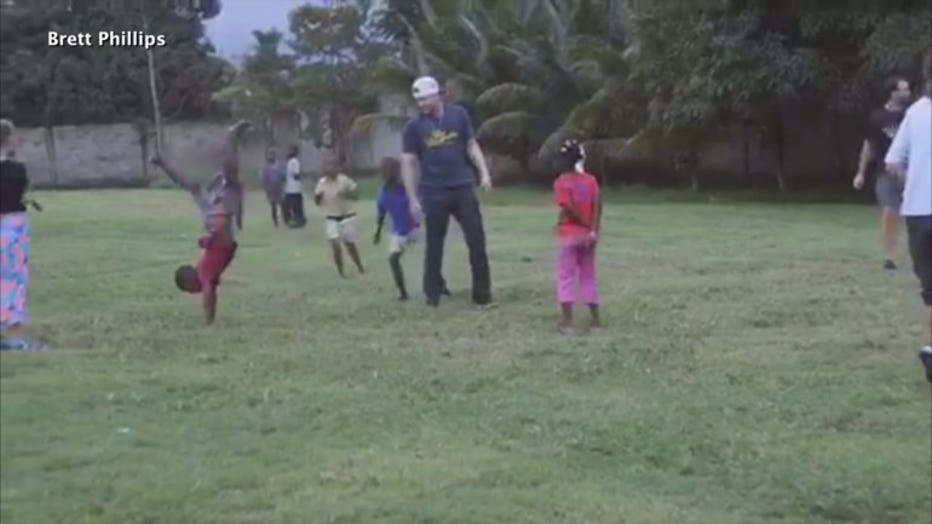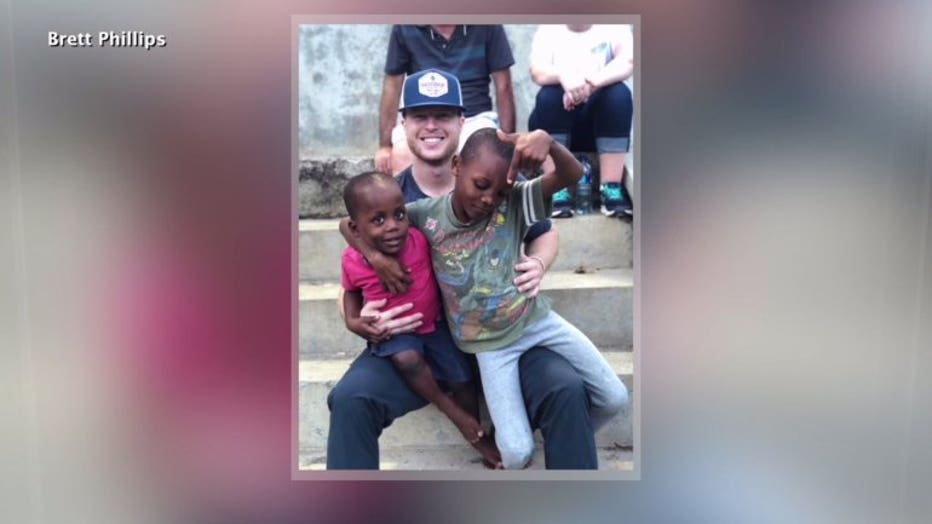 "It was a mission trip down to Haiti," said Phillips.

He joined fellow Major Leaguer Adam Wainwright and the Pittsburgh Pirates' chaplain Brad Henderson for something much bigger than just a foreign trip.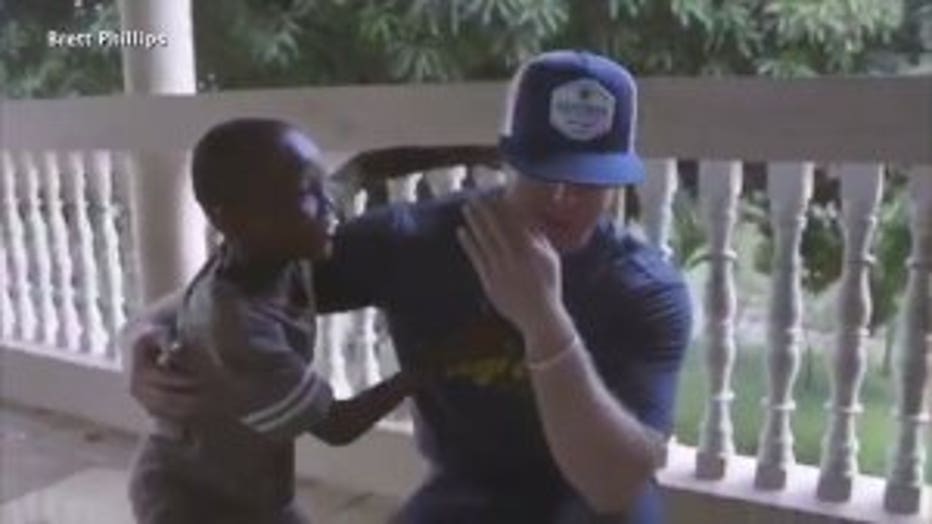 "We went down to a children's orphanage, and it was an absolute blessing. It puts things in perspective in my life," said Phillips.

In spring training and throughout the season in the Major Leagues, Phillips and his teammates live a very special and privileged lifestyle, something far removed and even unknown to the kids he was with in Haiti.

"That's the glory of it. They don't care who you are as a person or what you do. They just want to hang out. They just want attention and love and affection. You know, that's something I can give them. We played soccer. You know, just be able to talk with them. It's just something they really enjoy. They climb on you. They're kids. They're little kids, so they just love the attention, and they don't get that because they don`t have parents and that's something that we go down there to do," said Phillips.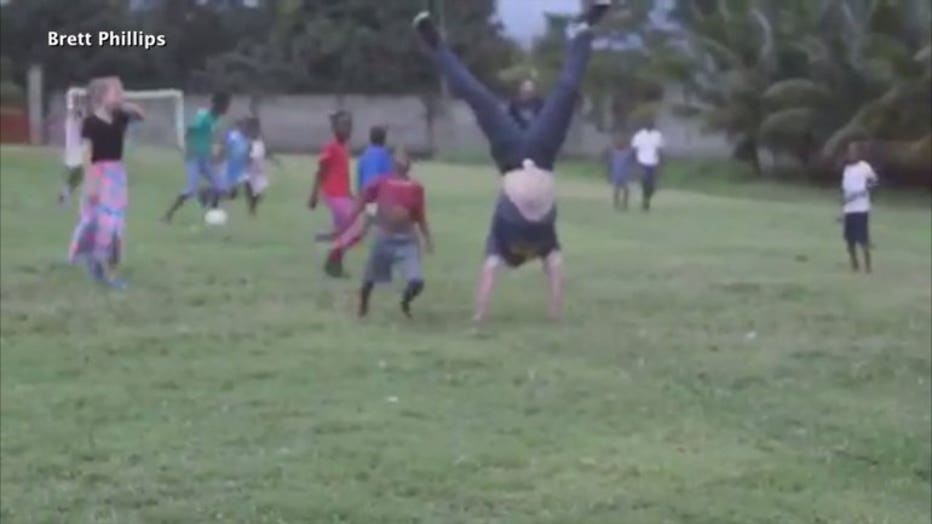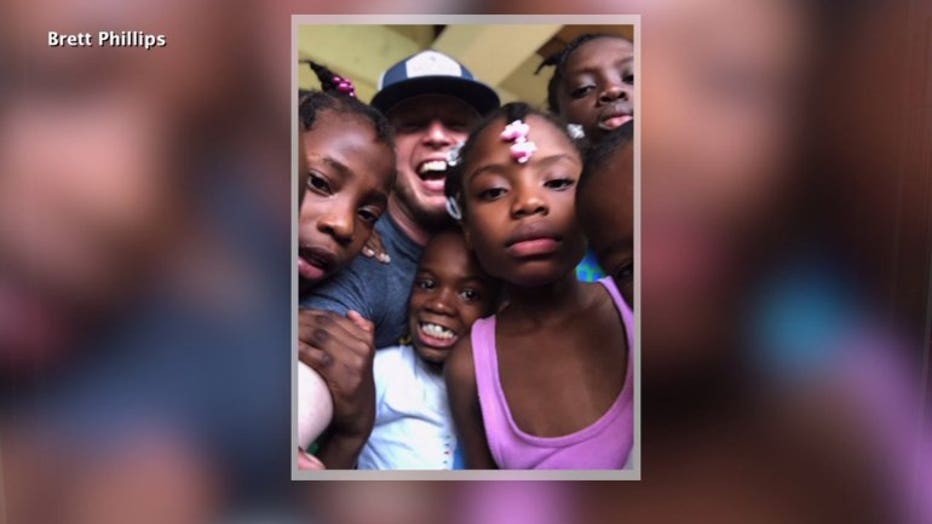 Something else he's able to share with them is his belief in Jesus Christ, the true mission of this trip.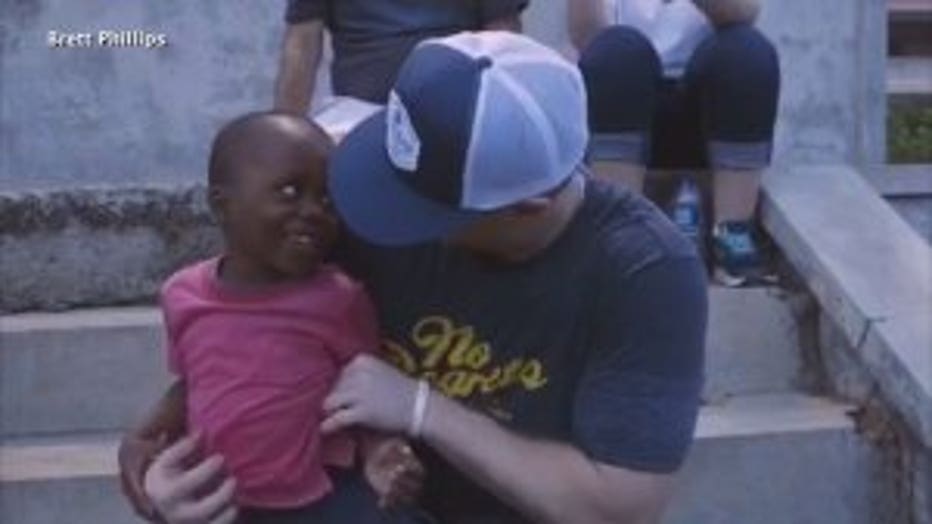 "Voodoo is actually the number one religion down there, where they believe that evil outweighs good, so they just believe evil's like, that's all there is instead of good, so for me, I hope I changed the process, the thought process. Just that God is good. People are out there trying to help you and there is good in the world, and I hope to be that good just to show them when they grow up that they can be good in the world too," said Phillips.

For the guy with the most contagious personality on the baseball field, he's hoping it works as well for the kids at this orphanage in Haiti.

"I can't give them all the money in the world. I can't get rid of their problems, but for the day, I can hang out with them and make them smile. You know, that goes a long way to them and it goes a long way to myself. I think I gained more out of it than they did, so it was super eye opening, but I'm definitely going to do it again and continue to on a consistent basis," said Phillips.

Phillips hopes to recruit other players to help those kids in Haiti next year and for the years beyond.

The organization Phillips worked with is the Pittsburgh Kids Foundation. CLICK HERE for more information.