Lots of concern over Jordy Nelson following Packers 24-19 loss to Steelers on the road
PITTSBURGH — Aaron Rodgers and Ben Roethlisberger look ready for the regular season. The immediate future for Jordy Nelson seems far more uncertain.

The Green Bay Pro Bowl wide receiver limped off with a potentially serious left knee injury in the first quarter of the Packers' 24-19 preseason loss to the Steelers on Sunday, August 23rd.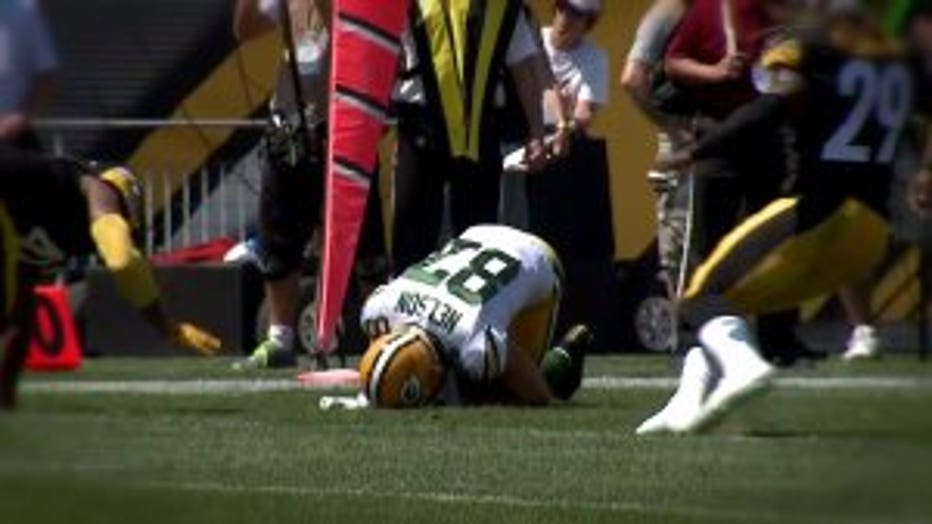 Nelson landed awkwardly while trying to cut after making an eight-yard reception on Green Bay's opening drive and did not return.

Rodgers completed 4 of 5 passes for 57 yards during two series of work, with one drive ending with a touchdown run by Eddie Lacy and the other with Rodgers getting sacked by James Harrison for a safety.

Roethlisberger played into the second quarter, connecting on 11 of 14 for 100 yards a score. Pittsburgh Pro Bowl center Maurkice Pouncey left with a left ankle injury in the first quarter and did not return.