Jordy Nelson on Hundley's 1st NFL start: "He handled himself extremely well the whole game"
GREEN BAY -- The start of the Brett Hundley era Sunday, October 22nd at Lambeau Field didn't go as many fans and players had hoped, but WR Jordy Nelson said there was some good that came out of the game against the New Orleans Saints.

"We got off to a good start. The run game was great. Aaron Jones did an excellent job running, especially that first possession. I think he went 70 to 75 yards, and he went and finished it with a big touchdown, and that's what he's able to bring to this team -- that ability to take it a long way and score on a big play. Brett, I thought handled himself extremely well the whole game -- in the huddle, outside the huddle, made some plays with his feet and just as an offense, we didn't make enough of them and as a team, just continue to make more plays and do a better job," Nelson said.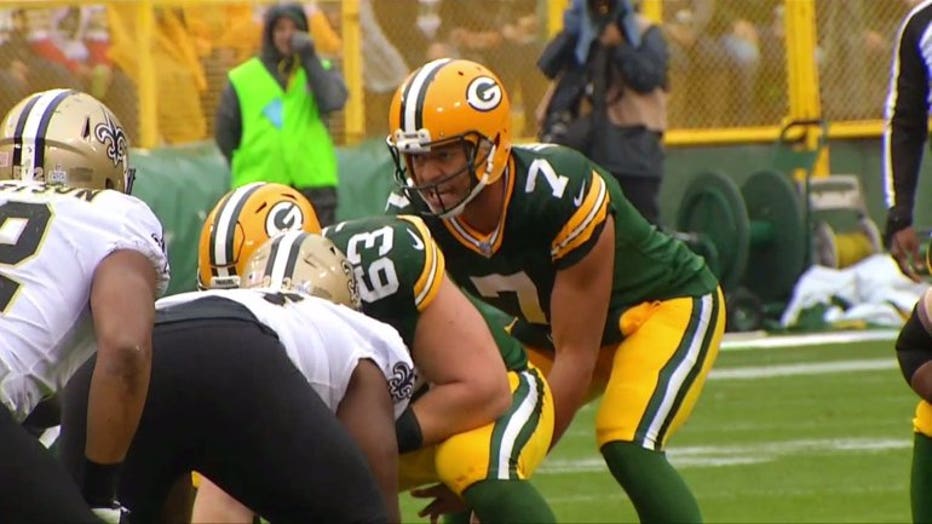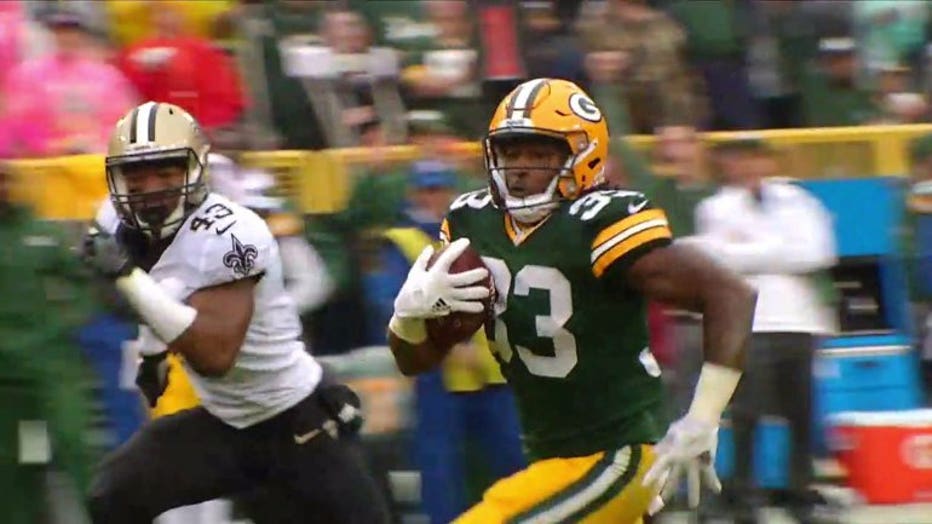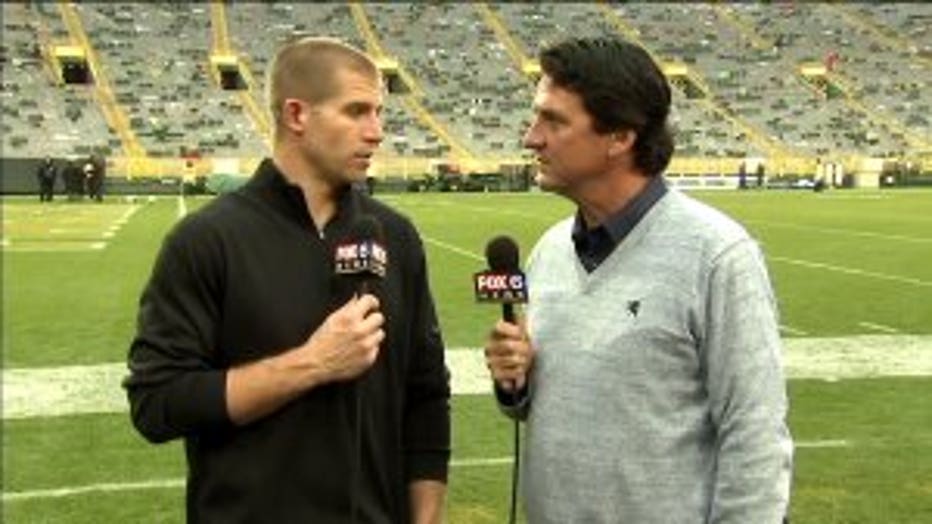 Jordy Nelson and FOX6's Tim Van Vooren


FOX6's Tim Van Vooren: "How was Brett Hundley this week in practice -- your first chance to really see him in an extended setting like that and how do you think he carried himself (Sunday)?"

"I thought he did a great job all week. I think he's very confident. I think he understands what he's doing. Communication between him and the coaches and him and the receivers and O-line is continuing to grow. I think everything went smooth through the week. Like I said, we just have to make a few more plays in games and we will be feeling good," Nelson said.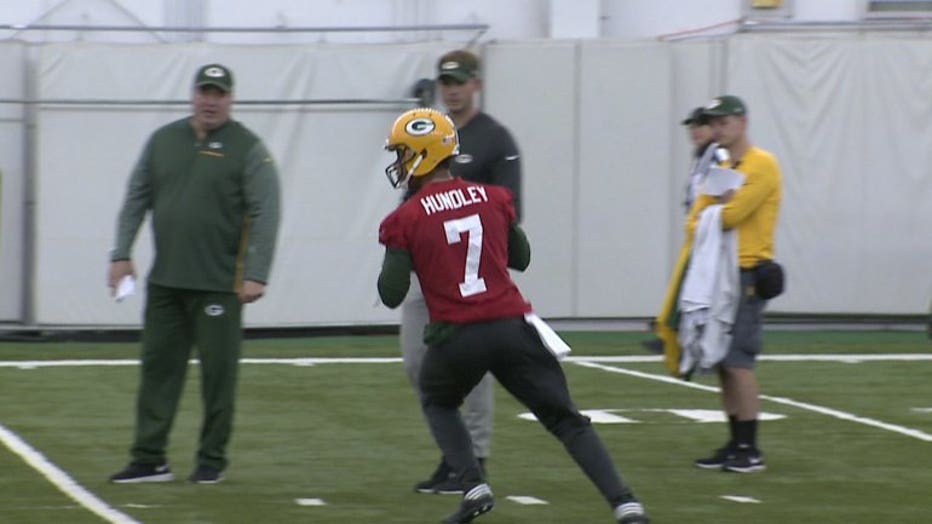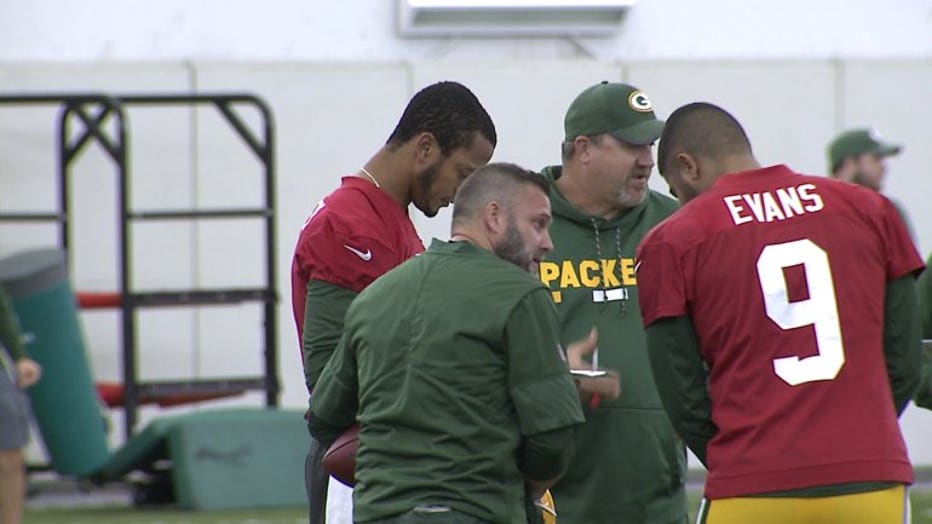 Tim Van Vooren: "You're close with Aaron Rodgers. I know you've been in contact with him. How's he doing and is he talking at all about whatever might be next for him?"

"We haven't got to that. I just checked on him the other day to see how he's doing. Shot some text messages back and forth. He's dealing with surgery obviously, and anyone that's had surgery, it's not the most enjoyable couple of days, so hopefully I'll be checking on him (Sunday night or Monday). Hopefully he's gotten over that first hump of dealing with post-surgery stuff and starting to relieve some pain and get back to where he's able to do somethings and he'll be back here after the bye," Nelson said.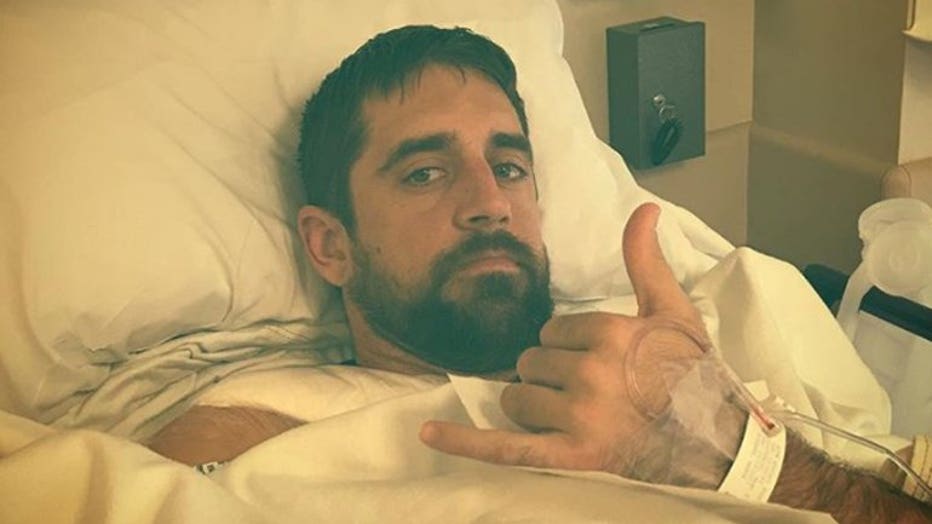 Aaron Rodgers (Courtesy: Aaron Rodgers Instagram page)


Tim Van Vooren: "You lost an entire season to injury, and I know you hate to really dwell on that and I wouldn't ask you to, but when your team is playing and you're not there that's how tough?"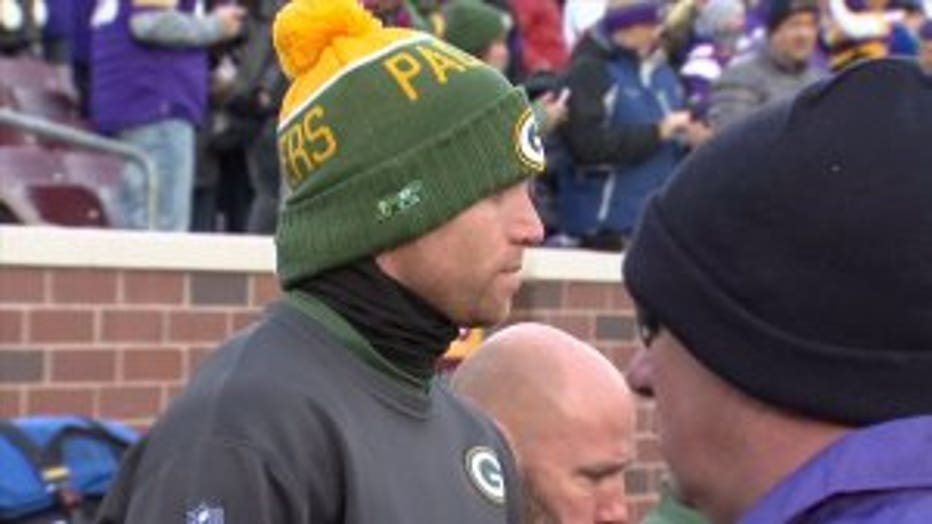 "It's real tough. It's the toughest part. I'll never forget when I walked down the tunnel -- I think it's the Kansas City or Seattle game and they all took a right and went on the field and I went straight up the elevator to the suite. It's miserable. It's not what you want. Everyone puts in a lot of work. We know our years are counted down here. We only get to play the game for so long, so you gotta do what you gotta do to get it on. When you miss a year, especially late in your career, it hits you a little bit more, but we will keep him in high spirits and that affects the rest of us when we are around him and he will be good," Nelson said.

Tim Van Vooren: "He's on his way to the Hall of Fame obviously. There was a Hall of Fame quarterback here (Sunday) -- Bart Starr, back out here as someone who understands Packers' history. I know that was in the middle of the game. It was after the first quarter. Did that moment strike you at all?"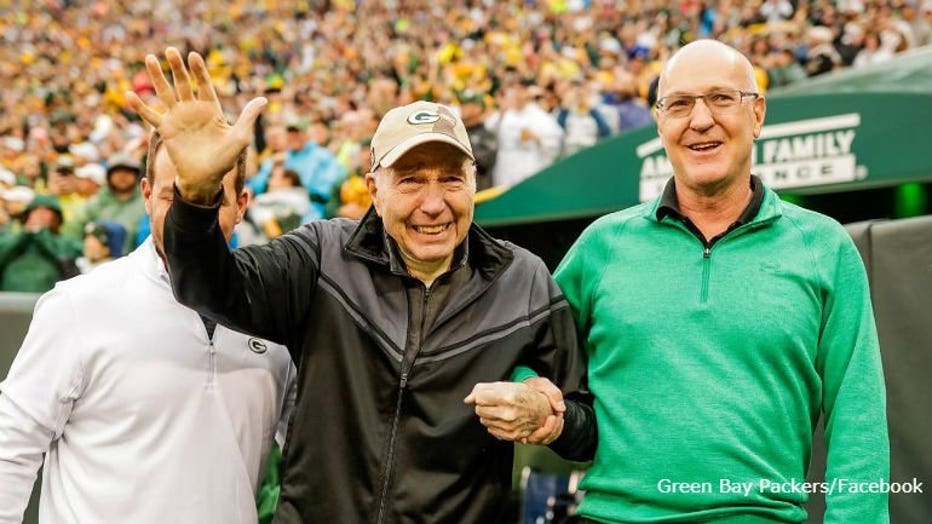 Bart Starr at Lambeau Field (PHOTO: Green Bay Packers/Facebook)


"It did. Seeing the effort that Bart is putting out -- to come back, understanding the importance that he has to this organization, to the fans -- obviously got an extremely warm welcome when he came out of the tunnel and I think all those guys that came from the championship, they are able to sit there and talk about the memories they have and talking about those games. I look forward to those opportunities because obviously, I'm part of the championship history here now, but seeing them lining up and the guys that were able to make it, for them to come back and for us to show our respect, it's incredible and obviously, Bart Starr is not doing the greatest, but it means a lot for him to be here and he knows it means a lot to the people of this town," Nelson said.