Johnsonville Tailgate Village offers "another way to enjoy Lambeau Field"
GREEN BAY -- The Green Bay Packers and Johnsonville Sausage announced plans on Wednesday, October 12th for a permanent tailgating and event structure -- something that will be called the Johnsonville Tailgate Village.  It's set to be constructed in Lambeau Field's east side parking lot in time for the 2017 football season.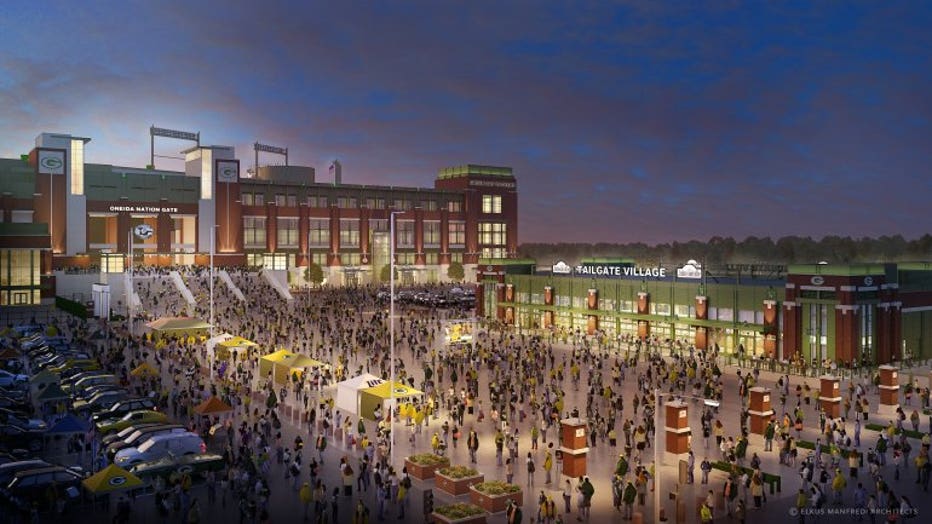 Johnsonville Tailgate Village


The Johnsonville Tailgate Village will be free and open to all fans on gameday. It will be an extension of Lambeau Field, reflecting the stadium's unique look and feel. On gamedays, Packers officials say more than 2,000 fans will be able to experience a high-energy atmosphere, featuring music and entertainment, large screen televisions, food and beverages and other activities for tailgaters.

On non-gamedays, the structure will be a flexible space available for groups to rent and use for private events.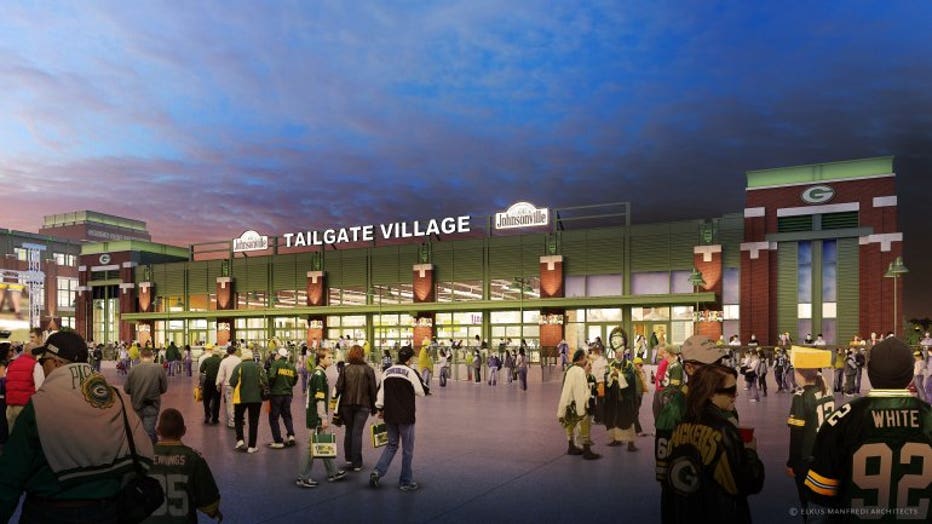 Johnsonville Tailgate Village


Packers President/CEO Mark Murphy issued this statement in a news release:

"We're excited for this new building to enhance our tailgate environment at Lambeau Field by offering a place for all fans to be a part of the gameday atmosphere. We're also looking forward to the Johnsonville Tailgate Village creating a fun, unique event space so our fans and guests can have another way to enjoy Lambeau Field year-round."

The 13,242 square-foot event area will offer guests a variety of amenities including a full kitchen for event catering, indoor restrooms, and heating, radiant floors and air conditioning to create a comfortable temperature in any season. For events, the dining and event space will comfortably seat more than 500 guests for a variety of functions.

In the warmer months, the space will open up to a 4,300 square-foot party deck, as well as the outdoor fan walkway and Lambeau Field parking lot, with large overhead doors.