Johnson Controls, 1st major sponsor of new Bucks arena, named official "smart building" partner


MILWAUKEE -- The Milwaukee Bucks and Johnson Controls have teamed up to make the new arena in downtown Milwaukee a "smart building."

The announcement was made Thursday, March 30th, and Bucks officials said Johnson Controls is the first "founding partner" or major sponsor for the new arena.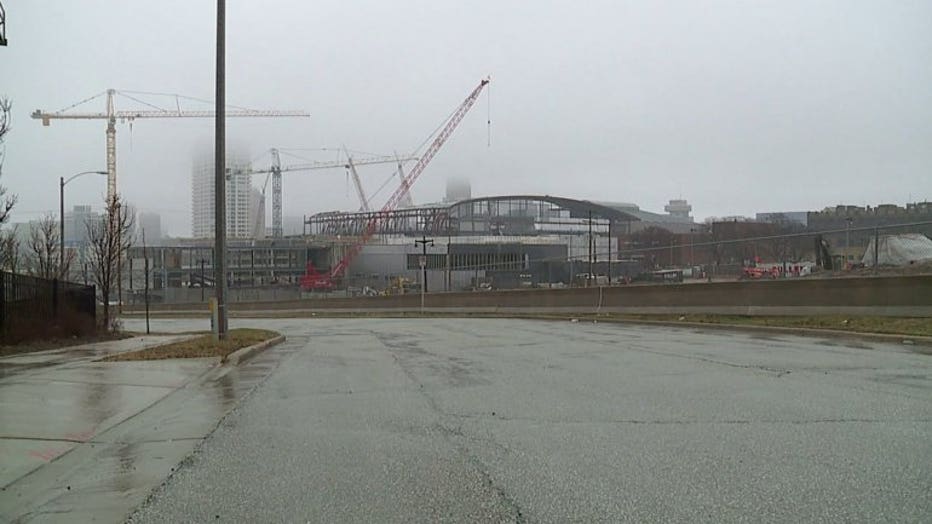 Milwaukee Bucks arena construction site


According to a news release from Bucks officials, Johnson Controls will "implement a variety of technology solutions throughout the arena to enhance the fan experience, improve the building's performance, reduce energy usage and reduce the arena's environmental footprint."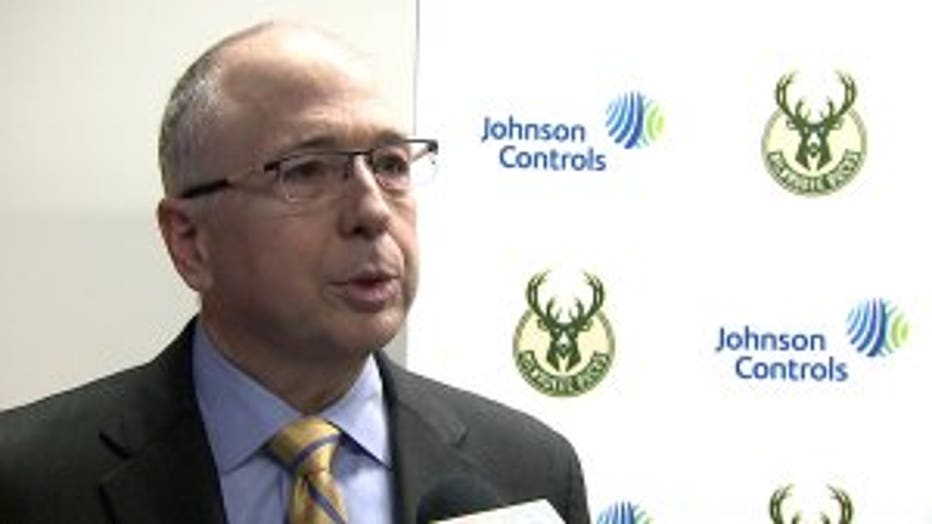 "Everything from communications infrastructure to fire alarm, security systems, HVAC systems, energy management systems," said Alex Molinaroli, CEO of Johnson Controls.

Taxpayers are responsible for half of the arena's sticker cost. After interest, the public price tag is estimated to be about $400 million. Team officials said the deal will give everyone involved the most bang for their buck.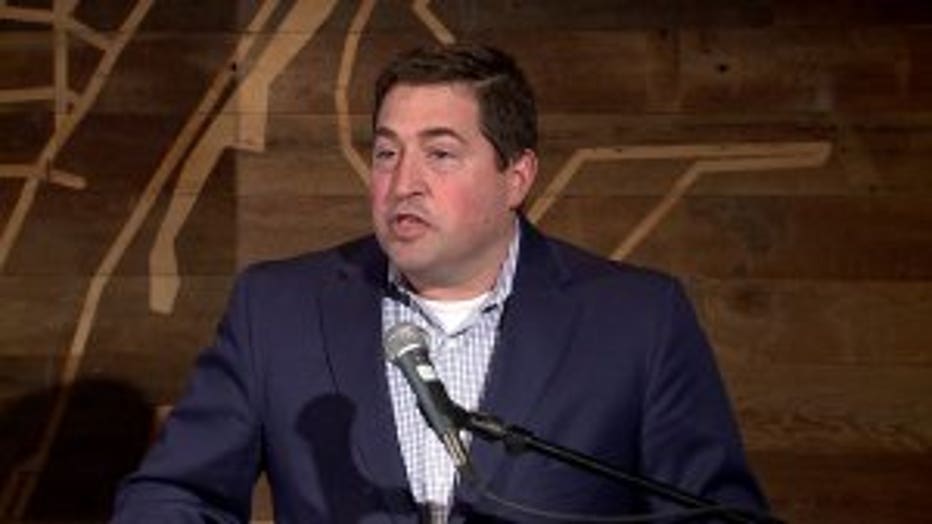 Milwaukee Bucks President Peter Feigin


"Things like having entrances and exits of the arena, in these days, on a security basis that is quick and seamless and great that still gives a secure feeling," said Bucks President Peter Feigin.

Officials said fans should also noticed improved technology when it comes to in-arena Wi-Fi and concession sales.

As for whose name will actually be on the arena, Feigin said the team is down to two or three possible prospects and hopes to have a deal finalized soon.

"We're working as quickly as we can with two to three prospects to get it done and when we get it done, we'll get it done," Feigin said.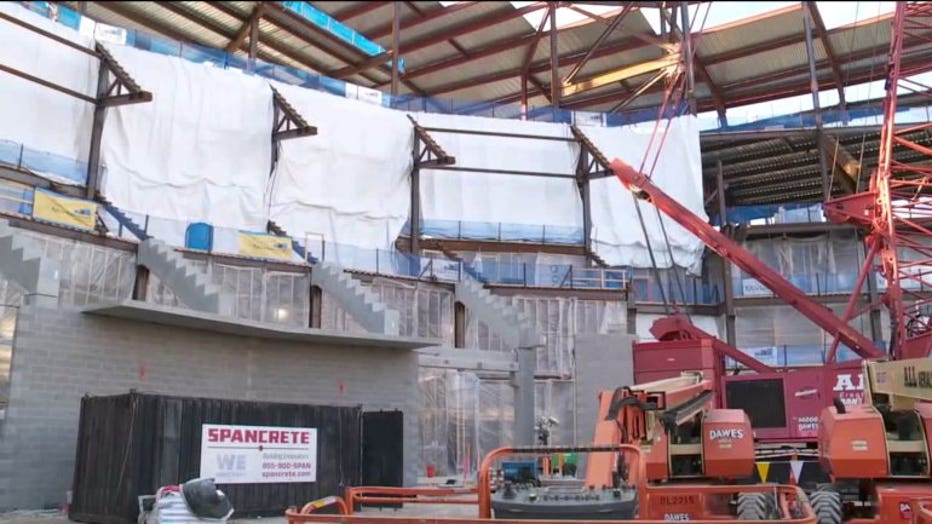 Milwaukee Bucks arena construction site


Whatever the new arena is called, the team and Johnson Controls say the arena will have the best technology when it opens and in the years that follow.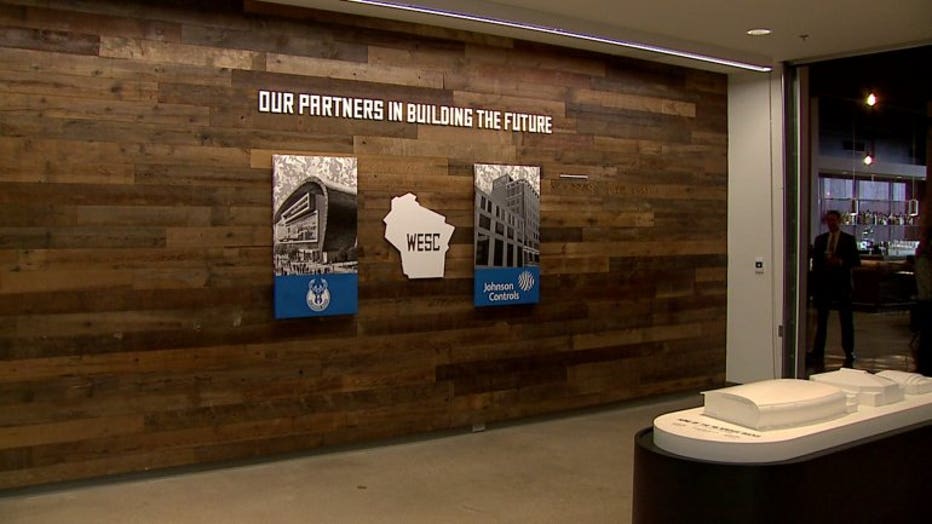 "Our job is to work with the Bucks to be able to not only predict where the future is but make sure we put in systems and an infrastructure that allows us to evolve as time evolves," Molinaroli said.

Feigin also said the following in a news release:

"This is an absolutely historic day, not just for the Bucks and Johnson Controls but for the city of Milwaukee. Our ownership group is committed to building an arena that will be the gold standard for a sports and entertainment facility while also driving additional development and community growth throughout the region. We wouldn't be able to accomplish those goals without the partnership and support of Johnson Controls. Together we're going to build an incredible arena and an incredible future for our home city."

Alex Molinaroli, chairman and CEO for Johnson Controls said this in the release:

"Johnson Controls has been committed to Milwaukee for 132 years and our partnership with the Bucks is an investment that will make the downtown arena a world-class sports and entertainment destination while delivering a winning experience for fans with a building that is smart, connected and sustainable."