Haslams bring 'competitiveness, desire to win' to Bucks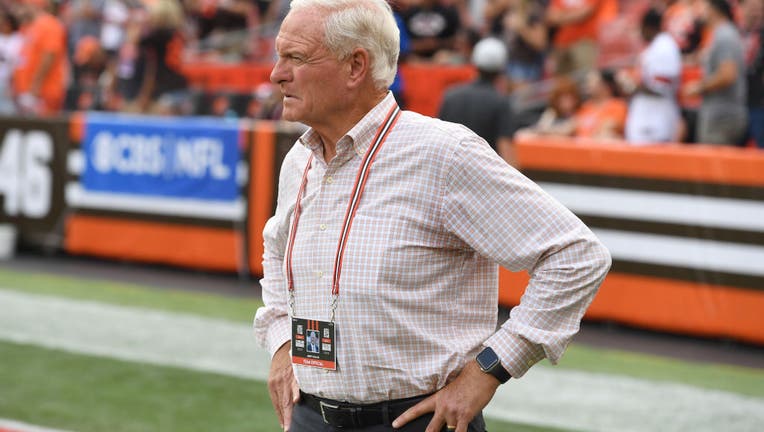 article
INDIANAPOLIS - He already had fortune, but becoming a co-owner of the Milwaukee Bucks in 2014 brought Marc Lasry a new measure of fame and eventually an NBA championship.
Earlier this year, it brought him a significant return on his investment when he agreed to sell his share of the Bucks to Jimmy Haslam and his wife Dee, famous in their own right for running the Pilot Flying J truck stop chain and owning Cleveland's pro football team.
"The Haslams are very passionate about sports, they're very competitive, very impatient," said ESPN Radio Cleveland personality Tony Grossi.
Grossi has been in the Cleveland media since 1979 and has seen the Browns rise and fall over the years.
He's seen the Haslams operate their way since buying the Browns in 2012.
"Well they are in Cleveland, very hands on," Grossi said. "They also own an MLS franchise in Columbus, the Columbus Crew, and they are less hands on there, so I think Cleveland was kind of their first, the Cleveland Browns and that's their firstborn. Firstborn sports franchise, really."
RELATED: Check out the new and improved FOX Sports app
During the 2022 NFL offseason, the Browns acquired quarterback Deshaun Watson, despite a litany of legal issues and gave him a contract guaranteed for more than $200 million.
"To be honest, it polarized the fan base initially because of all the baggage that Deshaun Watson brought to the table," said Grossi. "What really was a shocker, I think it was a shocker in the NFL, and it was a shocker in Cleveland, the price they paid for him. It kind of typifies his desire to get that thing turned around and winning playoffs. So that's also an example of his competitiveness and his desire to win. They just haven't figured out the football end of the deal in Cleveland. They don't have to figure anything out with the bucks, right? I mean things are going so great."
Jimmy and Dee Haslam can only hope to have some measure of the financial and basketball success that Marc Lasry enjoyed.