Japan opens baseball season after 3-month pandemic delay
TOKYO — Japanese baseball has managed to do what American baseball has not. Play ball.

The world's second-most famous league has opened a season that will be shortened from its regular 143 games to 120. That's twice as many MLB figures to play.

The regular season is to end on Nov. 7 and be followed by post-season play. The start of the season was delayed for three months by the coronavirus pandemic.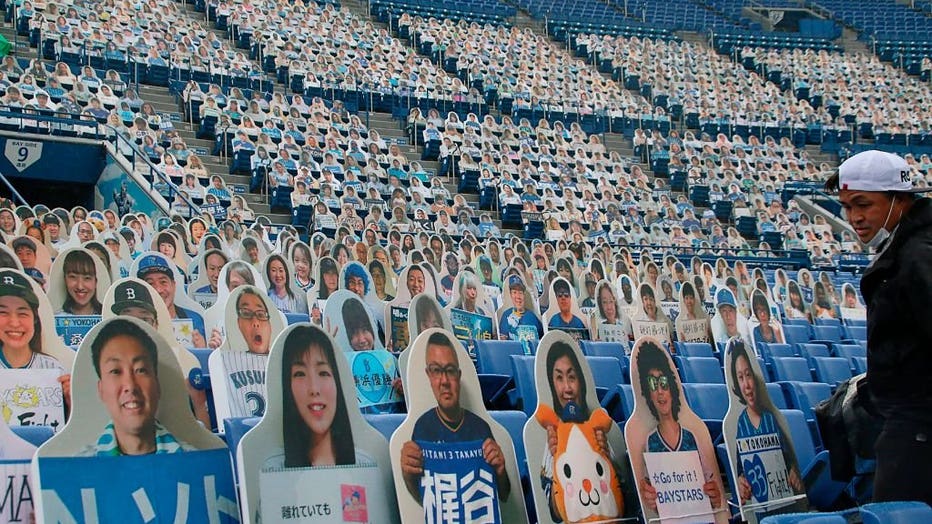 About 5,000 photo panels of the Yokohama DeNA BayStars fan are displayed amid empty stadium seating during the Japanese professional baseball match between DeNA and Hiroshima at the Yokohama Stadium in Yokohama, Kanagawa prefecture on June 19, 2020.


All 12 teams were scheduled to begin play in stadiums without fans.

Two games were in open-air stadiums in Tokyo and Yokohama. The other four were in domed facilities in Tokyo, Osaka, Fukuoka and Saitama prefecture.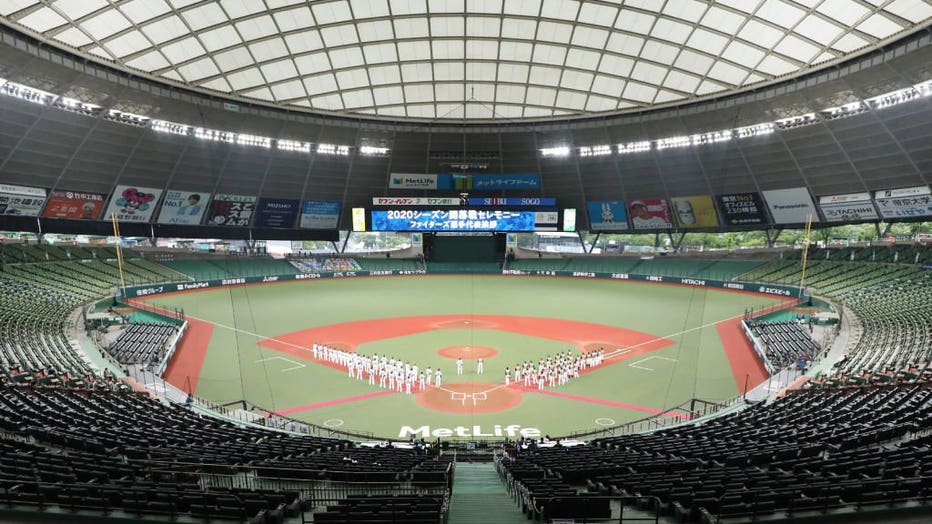 The opening ceremony of the Japanese professional baseball match between Seibu and Nippon Ham is seen amid empty stadium seating at the Metlife Dome in Tokorozawa, Saitama prefecture on June 19, 2020. - Japan's professional baseball season began behi