"Jacob's Ride" 2013 meant cochlear implants for seven kids; now, Jacob Landis is hoping to help 10


MILWAUKEE -- The journey began more than two years and 14,000 miles ago -- but "Jacob's Ride" isn't ending, even though one leg of the ride finished on Sunday, July 19th. FOX6 News first introduced you to Jacob Landis in 2013, and he continues to ride his bike for a cause very dear to him.

"It's never easy. If it's not the pavement, it's the wind. If it's not the wind, you've got mountains that day," Landis said.

Despite the daily difficulties, Landis continues to log the miles on a journey known as "Jacob's Ride."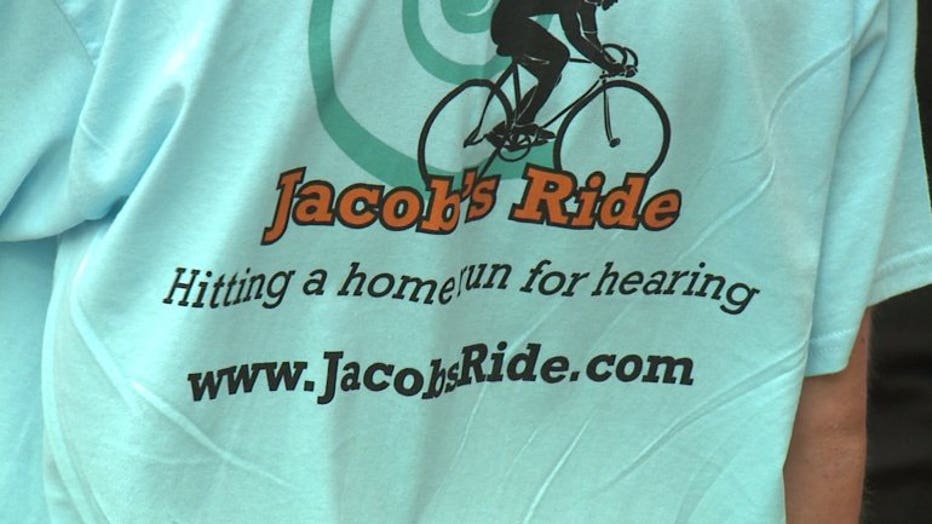 "By the time we got to Omaha, it just instilled in me the reason why I'm doing it. And it makes it a lot easier to push through the wind on those windy days," Landis said.

Landis took off from Los Angeles in late May, arriving in Omaha in the middle of June. It was there that the ride's purpose, which really began in 2013, became a reality for Landis.

"I met the first kid that got an implant from the money that we raised two years ago. His name is Davey and it was such a pleasure to meet that kid," Landis said.

"Jacob's Ride" was created in 2013. Jacob Landis rode his bike from his hometown in Maryland across the country and back -- with stops at every Major League ballpark along the way.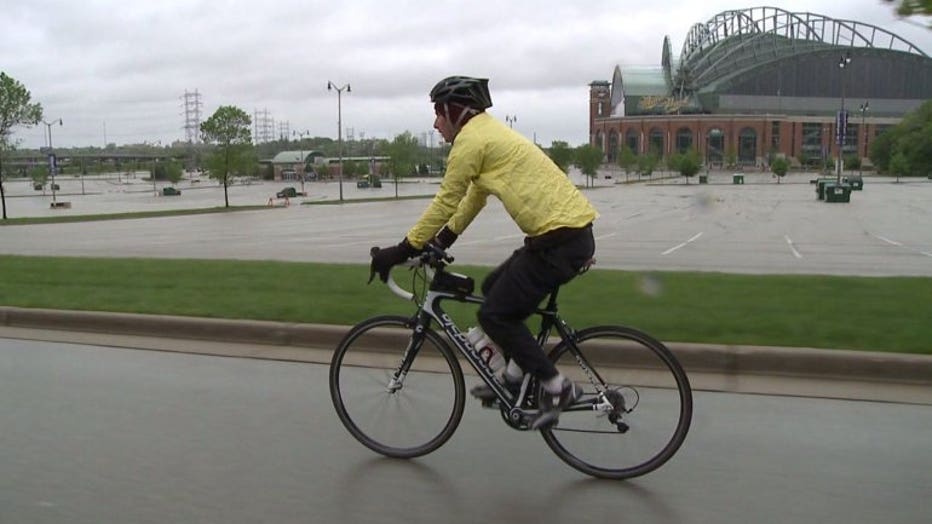 It was an effort to raise awareness and money to get cochlear implants for children who need them, but couldn't afford them.

"We got seven kids the gift of hearing," Landis said.

"May 2013 -- we first met him at the Milwaukee Brewers stadium when Dylan presented him with a lot of money he had raised," Amy Boehler said.

Boehler's son Dylan already had cochlear implants, but wanted to help the cause -- even starting his won fundraising challenge in 2013 to coincide with the ride.

"It's become a friendship. It's become a bond and it's been a great experience for our whole family," Boehler said.

When Landis was on the last leg of his ride in 2013, the unthinkable happened. He was severely injured when he was hit by a semi along a Florida highway -- ending his ride less than 100 miles from its scheduled finish in Miami.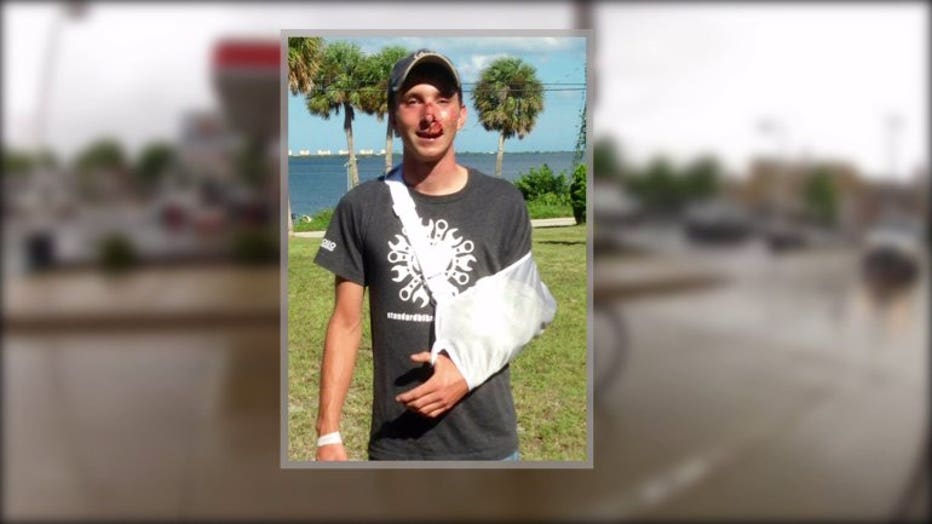 "That truck driver that hit me and just kept on going. He doesn't get to take the pleasure of riding a bike from me. So I had to get back on the bike and prove that to myself," Landis said.

Landis was able to get back on his bike and finish the ride.

After surgery and a lot of dental work, "Jacob's Ride" continues in 2015.

"Instead of riding to all the ballparks, instead of taking on such an ambitious 10,500 mile bike ride, all I'm doing this time is riding across the country seeking out the pockets of support that we got two years ago and hoping to give the gift of hearing to 10 more kids," Landis said.

On July 6th, Landis spent time with children who are hearing impaired at the Center for Communication, Hearing and Deafness in West Allis. July 6th is the anniversary of Landis' own cochlear implant.

"It gave me my life back. I was in a very dark place when I got my implant 16 years ago. And I know without it I wouldn't be here today," Landis said.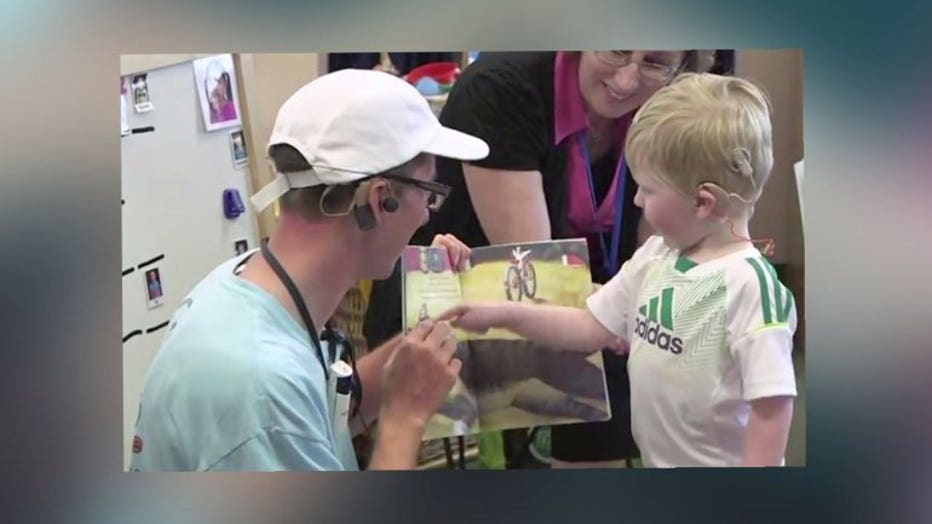 Before getting back on his bike, Landis returned to Miller Park with about 50 others who are supporting his cause.

"What they're going to do and the people they're going to touch is just going to have a ripple effect that's going to last their entire lives. That's the primary reason I'm doing this," Landis said.

"Jacob's Ride" 2015 ended in Ocean City, Maryland on July 19th.

All of the money raised benefits the "Gift of Hearing Foundation."

CLICK HERE to learn more about Jacob Landis and "Jacob's Ride."