"I've been hitting the ball great:" Area golfer chasing her dream one tournament at a time


MILWAUKEE -- "Oops there goes another rubber tree plant." Those are some of the famous lyrics from the song 'High Hopes.' While many of us have high hopes, a special few actually work hard to reach them. But a local golfer is trying to do just that.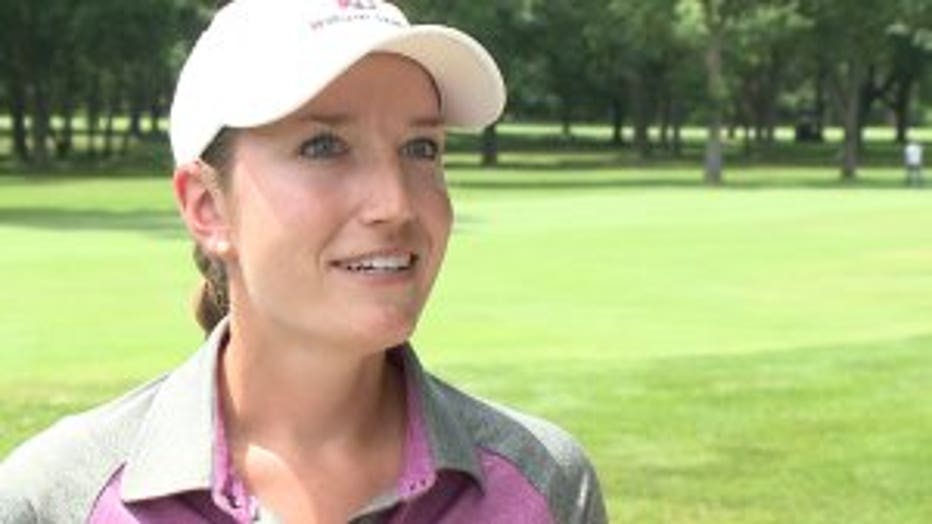 Swing by swing, Carly Werwie is chasing a dream.

"You know I felt really good last week with how I struck the ball and my putting has come a really long way," said Werwie.

Werwie's chase has come a long way since her days as a stand out golfer at Kenosha Bradford High School.

"I played a ton of junior golf in the Milwaukee area and Kenosha," said Werwie.

Werwie's dream is of reaching the ultimate in women's golf, the LPGA Tour.

"I've been hitting the ball great, and now with the new addition of putting, I think it's very good and really close to all clicking. So it's fun to see the practice with getting the results I want," Werwie said.

Those results have her competing on the Symetra Tour, a developmental tour of the LGPA and very different from the level she's aspiring to reach.

"There's a lot of work, there's a lot of travel and logistics that people might not necessarily think of. Normally when you think of professional sports you think of everybody in the big leagues like 'oh you get private jets and you know all these different super cars you get to drive and all this stuff' but yeah, there's a lot that goes into it," said Werwie.

In essence, it's a minor league of golf that's giving her an opportunity others can only dream of.

"We're all trying out here to do the same thing and it helps to have a good group of people that you're surrounded with because it definitely makes good times not so bad, or it makes bad times no so bad and then it makes the good times really good. It's really fun because a lot of people are really supportive and it's just a really fun atmosphere. You know, who wouldn't like to go after their dream," said Werwie.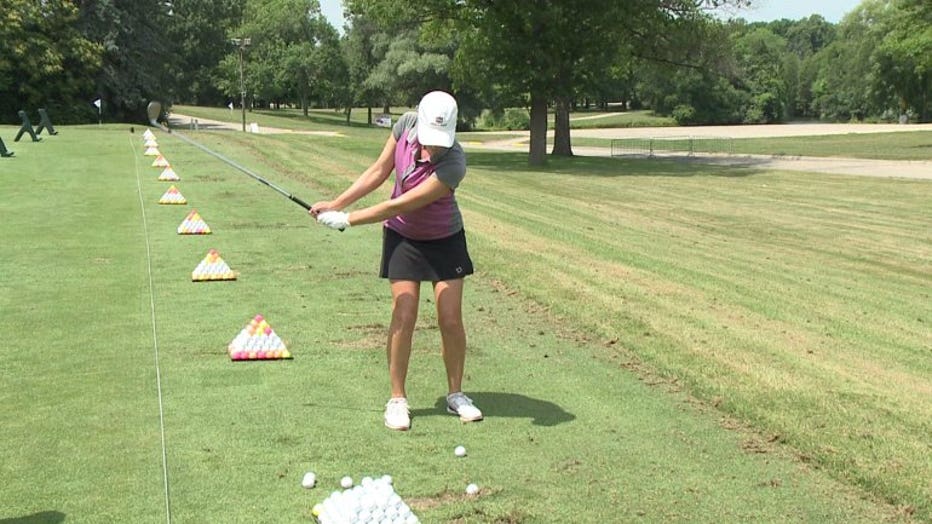 While there isn't much money on the Symetra Tour, it does allow for her to continue her chase and even make a stop close to where her dream began, at Brown Deer Golf Course for the PHC Classic.

"It's exciting to see the tour that I'm on come back here. I remember playing a junior golf tournament here as well at Brown Deer and I just can't believe we're in Wisconsin. I'm just really excited to have a bunch of family and friends come up this weekend because I don't think some of them have ever seen me play -- just because college we were always all over the place," said Werwie.

Now, Werwie is dreaming this stop is one of many that will bring her closer to that dream of playing on a tour where there are many more stops at many different places.

"I would love for that to happen and I know it's a slow process here and some people make it more quickly than others but just to get there would be a dream come true," said Werwie.

The PHC Classic gets underway Friday July 31st at Brown Deer golf Course and runs through Sunday, August 2nd.

Currently, Werwie is 125th on the Symetra Tour money list.

To follow her progress of moving the rubber tree plants, CLICK HERE.