"It's time to win:" Competition fierce during Brewers spring training, players vying for 25 roster spots


PHOENIX, Arizona -- To reach the pinnacle of a sport, the desire to compete has to be in the athlete. That desire is part of the culture at Maryvale Baseball Park. During spring training, Brewers players compete for everything.

"Once we're in between those lines, it's game time. It's time to win," Brett Phillips, Brewers outfielder said.

Once a competitor, always a competitor seems to be the perfect motto for Phillips.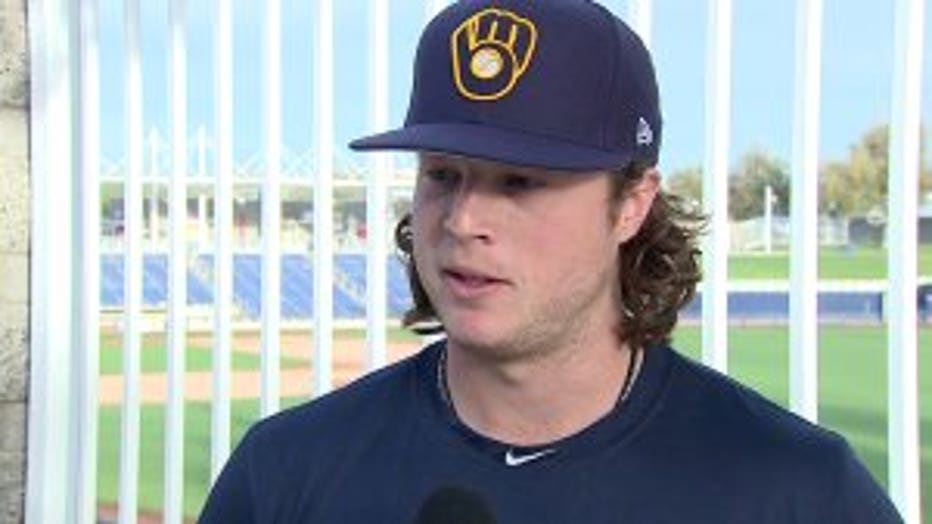 "Everything is true -- what they say about the competitiveness around this locker room, which is great. I think for me, the more competitive it is, the better. It's going to bring out the best in me," Phillips said.

For Phillips, the competition is stiff as the outfield position is one where there are a large number of players for only a couple spots.

"You have eight to 10 outfielders, including two guys who are going both ways, you know that's a lot of guys, but it's going to bring the best out in you," Phillips said.




That attitude is pervasive at Maryvale as another outfielder, Keon Broxton, seems to be enjoying everything about it.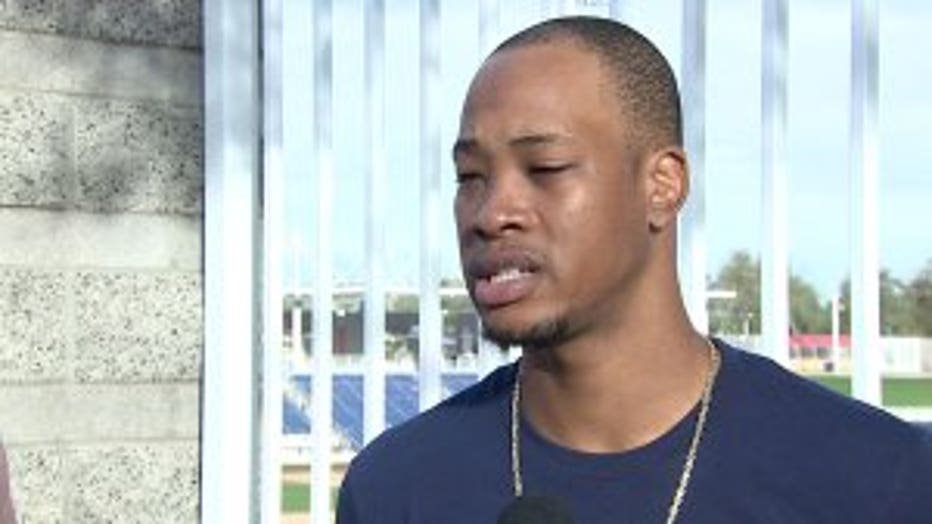 "To bring that nature into our every day life is awesome. Every day guys coming out here and playing hard and trying to have a job," Broxton said.

There are 25 spots on an Opening Day roster, which many of the players, like pitcher Michael Blazek are trying to make -- through their work in Phoenix.

"That's baseball. Obviously, like you said, there's 25 spots on that roster to break that Opening Day team, but there's quite a few people in there and not everyone's going to do that, and I think the competition brings out the best in everyone, and I think we all respect that," Blazek said.

"I think we have a lot of players in a similar spot as to kind of, they`re trying to cement themselves as good major league baseball players. And it's an important step for them," Craig Counsell, Brewers manager said.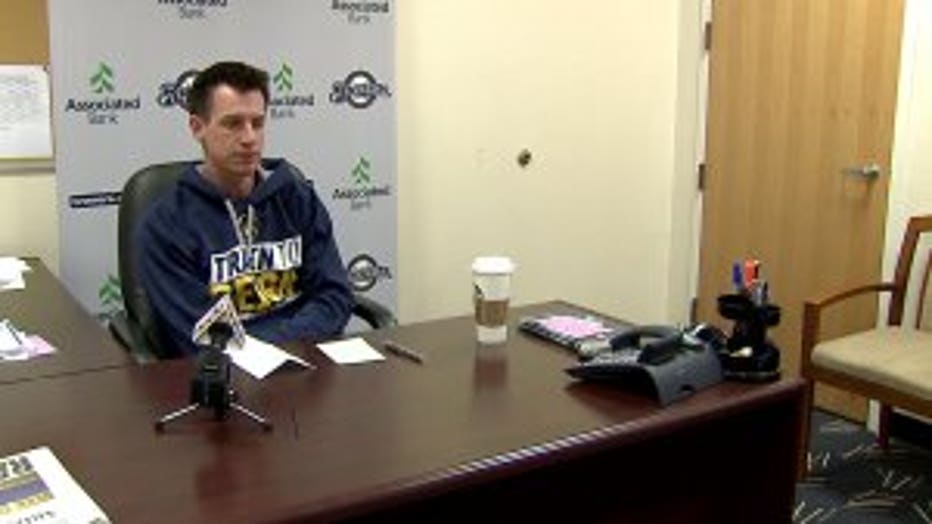 While Counsell said he has an idea who will fit, he likes the attitude he sees from all of the guys fighting to play in the big leagues.

"You don't get there unless you're pretty talented, which means you've had some success already, so that next step, you know, as to what you become, that's probably where we've got more guys than I've seen in a previous camp. I think it's, there's a lot of growth in that stage, and you can get some really pleasant surprises there," Counsell said.

"So the better we are, the more talent we have, the better we're going to be in Milwaukee and help the Milwaukee Brewers win a World Series," Phillips said.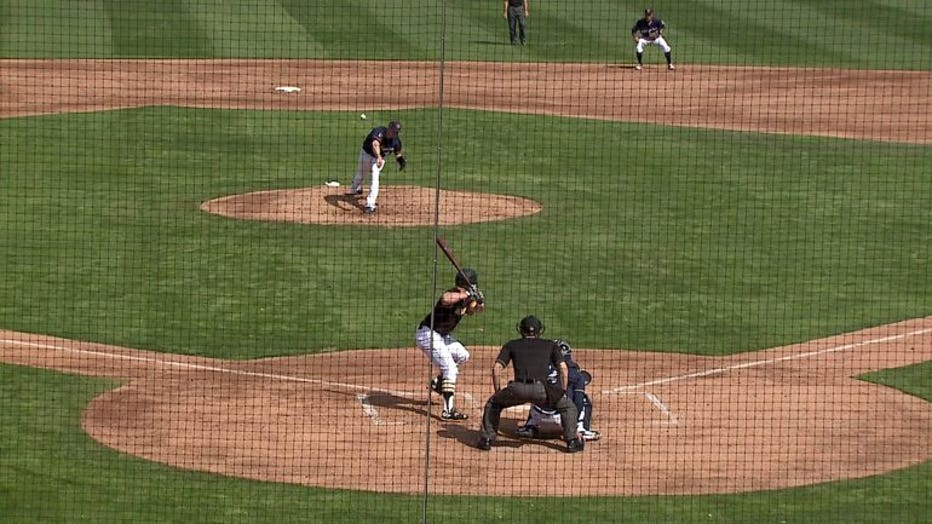 With nearly two months of competition under their belts when the regular season arrives, pitcher Zach Davies believes there will be a payoff.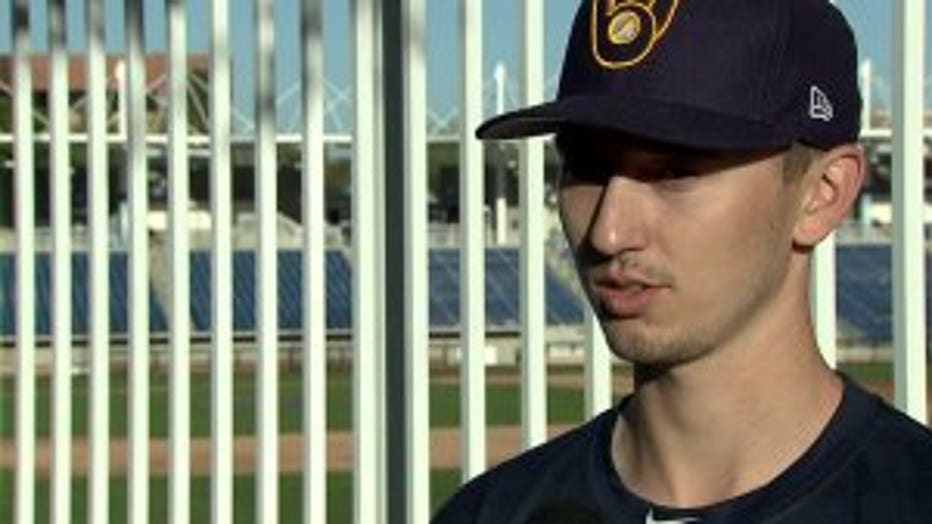 "I think that competition level in spring kind of helps. But also you've got young guys growing up together. You've got a lot of guys getting experience at the same time and knowing that the guy next to you is doing the same exact thing that you're doing with the lack of experience, but growing at the same time," Davies said.

And while it is competitive inside the clubhouse and out on the field, it's also about being a brotherhood and this team is enjoying that aspect as well.

The Brewers return home for their final two exhibition games on March 31st and April 1st and will open the season at home on Monday, April 3rd against the Colorado Rockies.