"It's just wonderful:" Wauwatosa East inducts school's earliest athletes into sports Hall of Fame


WAUWATOSA -- So many people dream of doing something that won't be forgotten, leaving their mark on something that was important to them. In Wauwatosa, a small number of former athletes are now able to make that claim.

"Wauwatosa was great. Hart Park was great. I lived in the playground system in the summer and athletics, every sport possible here," said Kit Davis, Wauwatosa East class of 1970.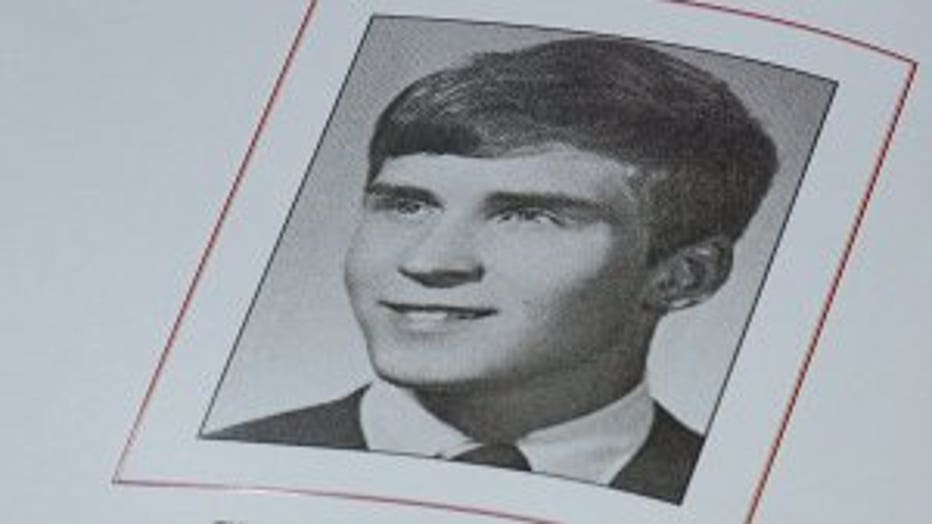 Kit Davis can trace his roots back to this park as well as Wauwatosa East High School where he started in baseball and football as a member of the class of 1970.

It led him to the University of Wisconsin where he captained the football team and did so much more.

"I had the opportunity to go on to Madison and get a doctorate. I was just informed by the university that I'm the only all-year starter from a major team that was a captain and earned a doctorate from the university and that was an honor. I think it reflects well on Wauwatosa and that's why I mention it," said Davis.

In 2015, Davis and dozens of others are back in the city and the place where it all began. They're members of the inaugural class of Wauwatosa East High




School's Athletic Hall of Fame.

"I'm surprised. I had no idea it was going to be as big a productions. It's a pleasure," said Davis.

The pleasure for fellow inductee, Ted Voigt, is seeing the faces of his former basketball teammates from the class of 1965.

"It's just wonderful catching up. We were so blessed to have a great group of guys that loved the game of basketball, played all the time. The girls in our class thought we were a little different because all we did is play basketball," said Voigt.

It's a similar story for Tony Smith, who starred on the basketball court two decades later.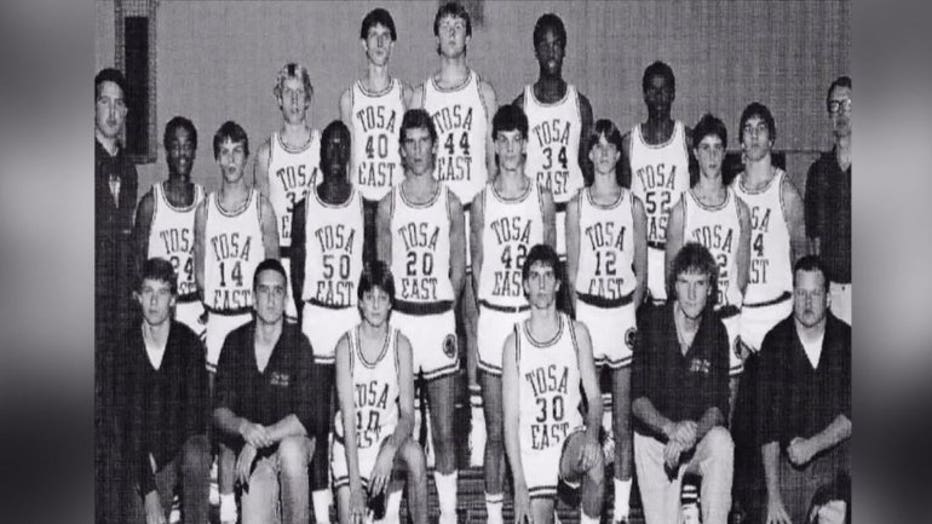 Tony Smith's basketball team


"There's a lot of group of guys, a lot of people that did a lot of special things and it's going to be fun to meet some of them," said Tony Smith, Wauwatosa East class of 1986.

It's been a night of stars, 65 stars to be exact and more than 500 people. And while this night is special, it will end. However, their accomplishments and their names will never go away as they will be immortalized forever.

"It is weird I guess. I'll be gone and it'll still be here. But again it's good," said Smith.

"You get memorialized, you know. And my grandchildren, who live in the area, my son, their dad who is a JV coach at Menomonee Falls, they're going to come watch and there's Grandpa! You know, it's awesome," said Voigt.

It's a story of generations being told through the athletes that shaped the school's history which is why Burleigh Jacobs, a golfer from the class of 1938, is the first inductee into the Hall of Fame.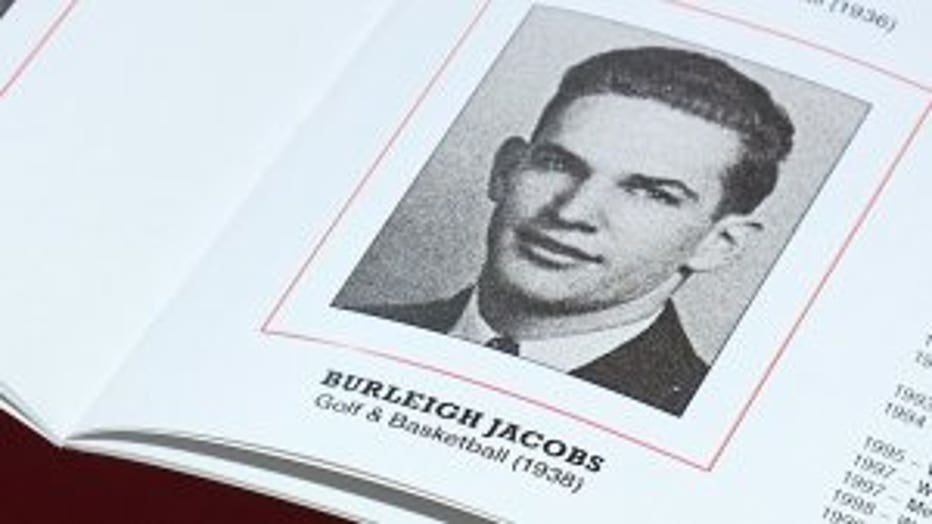 "I'd never thought about it before, this first one. I'd say, if they're getting around to having it maybe it's because I'm the oldest," said Burleigh Jacobs.

Whatever the reason, the players and coaches that make up the 65 member class remember what made their days at the school so special.

"We were in the right place at the right time. Our community embraced athletics," said Voight.

"It says something about the school and it's wonderful the community is supporting this undertaking," said Davis.

The mission of the Hall of Fame is to help all student athletes realize their full potential both on and off the field.

Their next class will be inducted in 2020.

For more on Wauwatosa East Hall of Fame, CLICK HERE.