"It's beyond the game:" Midnight Basketball League offers opportunity, resources for youth


MILWAUKEE -- A late-night basketball league is something that's been done before in Milwaukee, but now, a new and improved league is aimed at helping young men in the community, both on and off the hardwood.

If you come to Bradley Tech High School on Wednesday and Saturday nights, you'll find some highlight worthy basketball, but the young men taking part do more than just score and play defense.

"Not only are we playing basketball, but were also improving the quality of our lives," Alderman Khalif Rainey said.

"It's just opportunity. Opportunity is always a bonus, not just a program like this but just in life, period. It's just something that you need to hop on, you know? Opportunity isn't gonna get you. You gotta go and get opportunity," Theo Montgomery, a 20-year-old Milwaukee Academy of Science graduate said.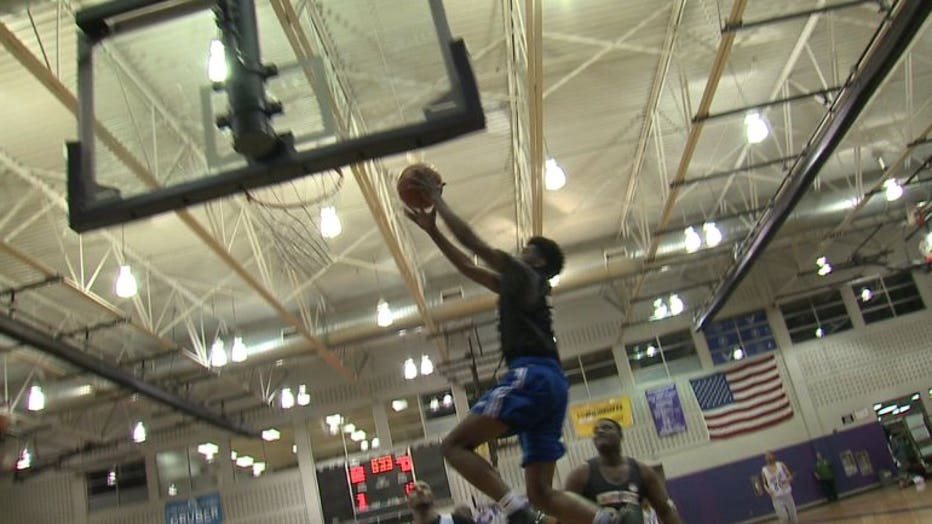 Midnight Basketball League


Thanks to Milwaukee Public Schools and a number of partners, including the Milwaukee Bucks, the Milwaukee Police Department, the City of Milwaukee and Running Rebels, to name a few, the free basketball league for men ages 17 to 25 is back in Milwaukee.

"Part of the intent of the Midnight Sports League is to be part of that larger initiative and we wanted to create safe spaces for young people to go," Maricha Harris, partnership/volunteer associate with MPS said.

In addition to providing that safe space, players attend enrichment sessions before or after their games.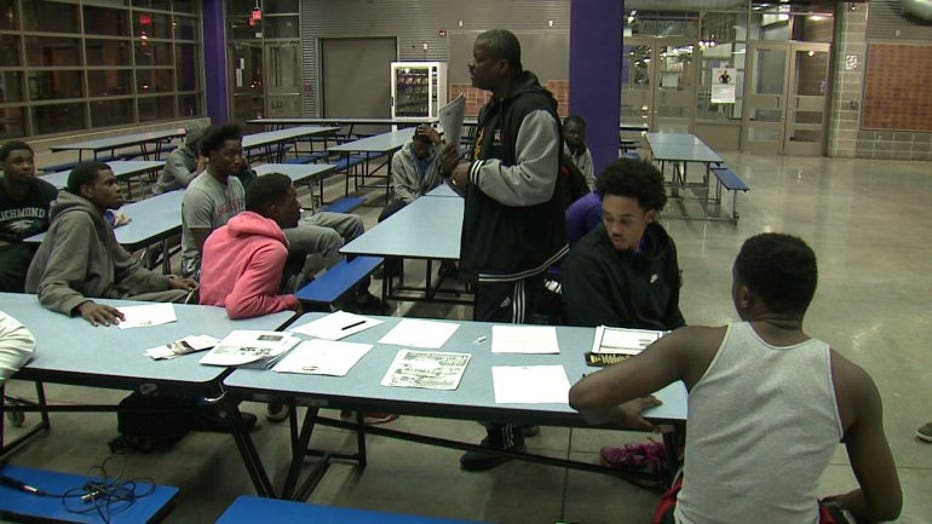 Midnight Basketball League


"Drivers license recovery, things such as GED completion, exposed to different job and employment opportunities, so it's beyond the game of basketball, but we put the medicine inside the peanut butter and we're excited that the community is taking to it," Rainey said.

"I just think of it more as a bonus. I go play basketball, something I love doing, and then 'oh my God, the opportunity is right here,' so that's just a bonus. You don't have to go out in the morning and look for a job or anything when you have the resources right here," Montgomery said.

It doesn't end at providing resources, but involves working to break down barriers as well.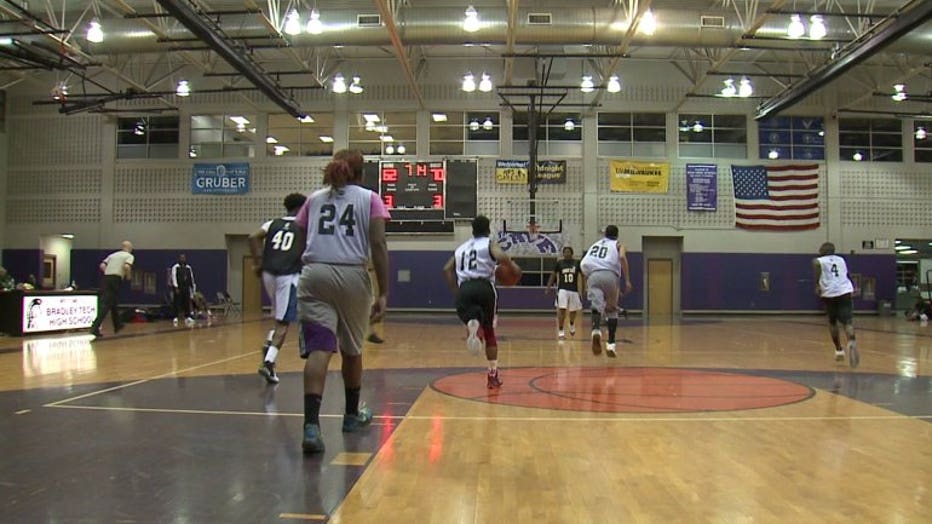 Midnight Basketball League


"We want to try and increase the engagement between the young people that age and law enforcement and try and get them to understand why we do what we do, and try to understand why they do what they do," Captain Ray Banks with the Milwaukee Police Department said.

"If you take a snapshot of here, you don't have any of that, so is it a matter of having a chance to plug in and do the things they want or to have safe spaces. I think here you're seeing a good example of if you build it, they will come and take care of it," John Rakowski, director of prevention services for Running Rebels said.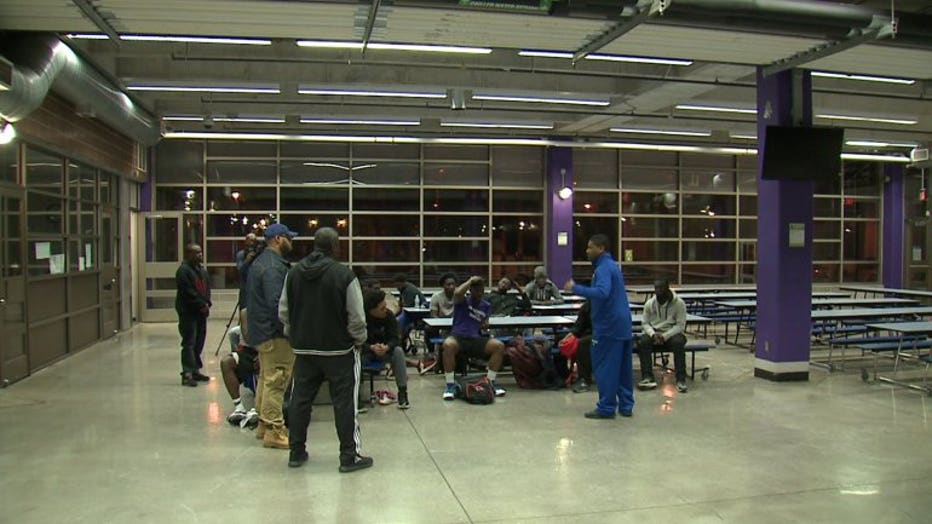 Midnight Basketball League


The idea of combining the game of basketball with community mentoring is something others are working toward as well, including Cream Skills Inc.

"We like to use sports as a tool to bring people in. We know it's such a fun activity that you don't even have to speak the same language to play and it's a great way to bring the community together, so I think it's a great decision for MPS to bring this back," Nigel Harvey, executive director of Cream Skills Inc. said.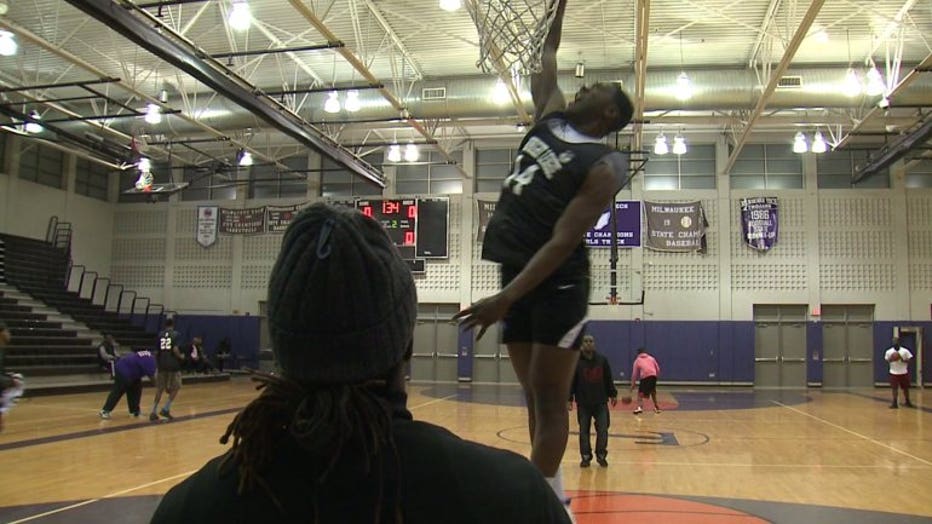 Midnight Basketball League


"The love of the game never goes away, so for some of us who have aged out playing in high school or college this gives them an outlet to come be competitive and improve their lives. It's exciting. We're overjoyed," Rainey said.

"You know, this is something real. This is a real basketball league also with real opportunities that's involved with it. It's just a blessing for young teens, young grownups like myself," Montgomery said.

The league, which started in early March runs 10 weeks and starts up again in June. Even if you don't want to participate, it's free to come and watch.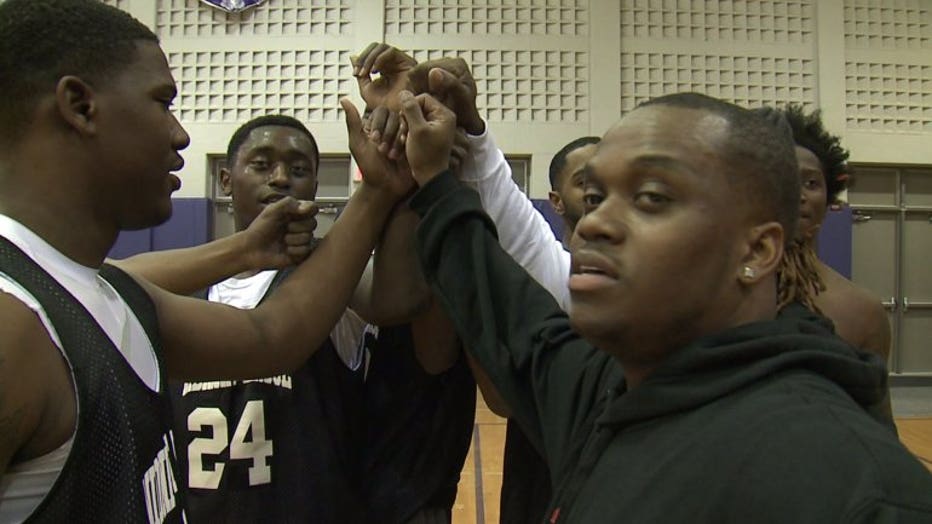 Midnight Basketball League