'It's beautiful:' Fans explore Fiserv Forum during 1st Bucks' game at new arena


MILWAUKEE -- The Milwaukee Bucks on Wednesday, Oct. 3 hosted their first game at the new Fiserv Forum. Fans arrived early, with doors opening an 90 minutes before tipoff. Many said they wanted to be a part of history -- attending the first preseason game in the new arena.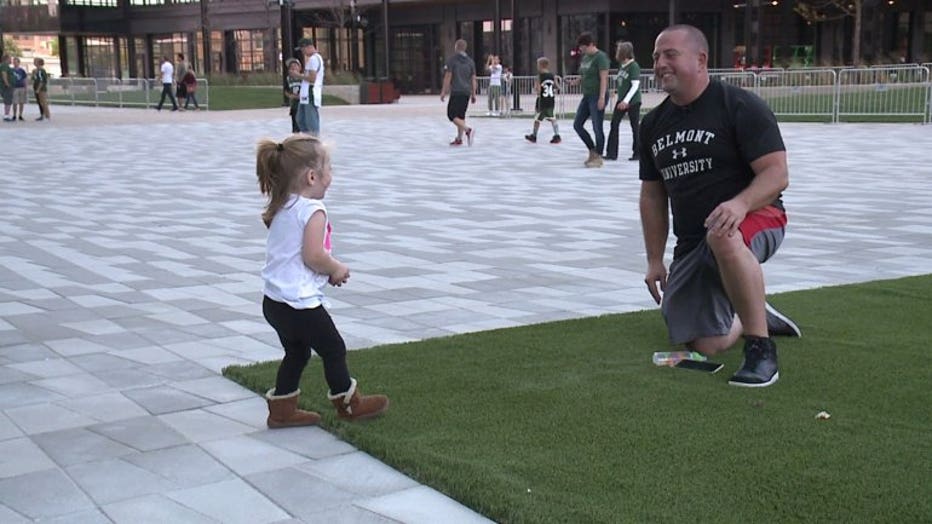 Kris Ganske wasn't going to miss it -- even though he was thrown a bit of a curveball.

"I was going to come regardless after work, but when the baby sitter bailed, we were like 'let's bring her along and we'll rock it,'" said Ganske.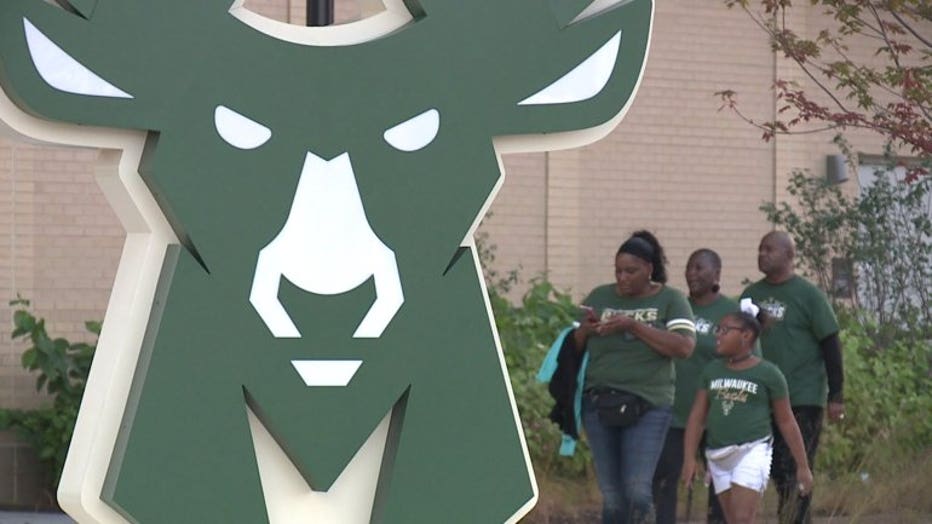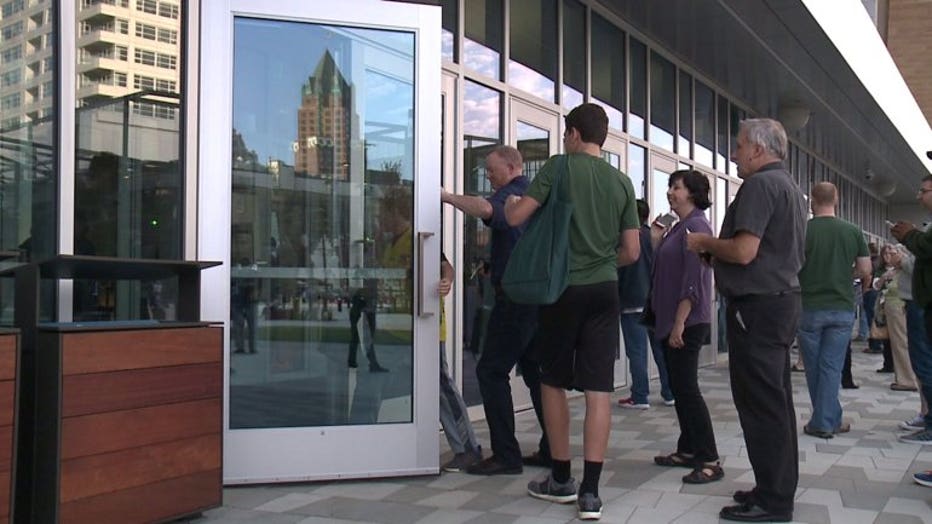 The public got the opportunity to step inside Fiserv Forum for the first time on Aug. 26, and since then, there have been concerts and even a scrimmage, but Wednesday marked the first basketball game. Fans piled in for the preseason bout with the Bulls.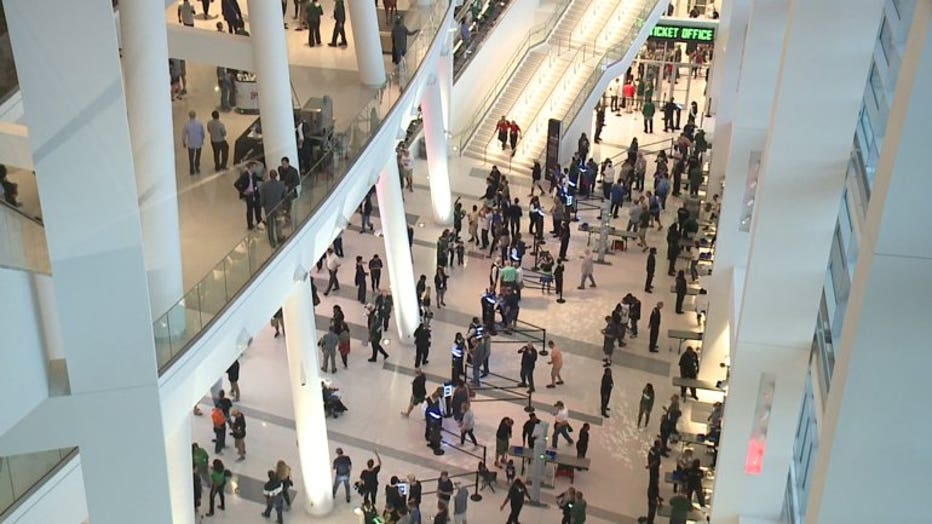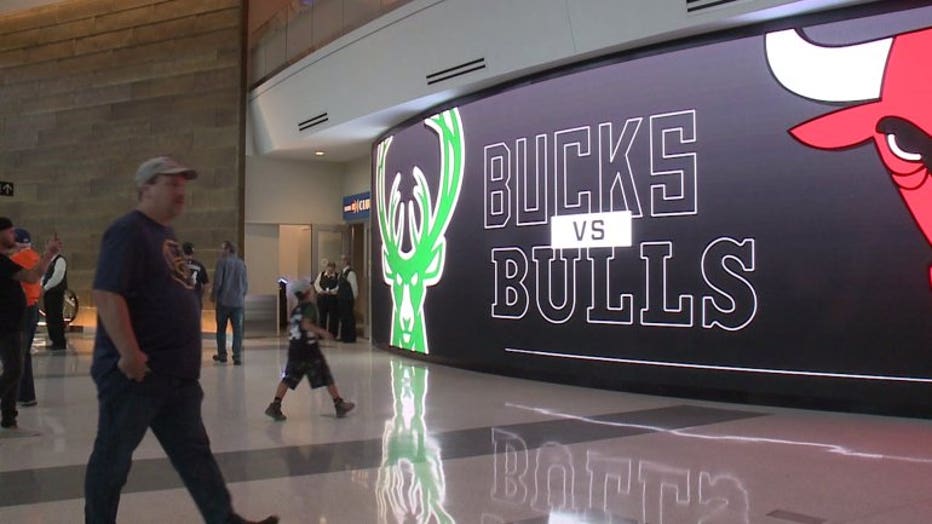 "It's amazing. It looks like so much fun," said Emelio Santiago.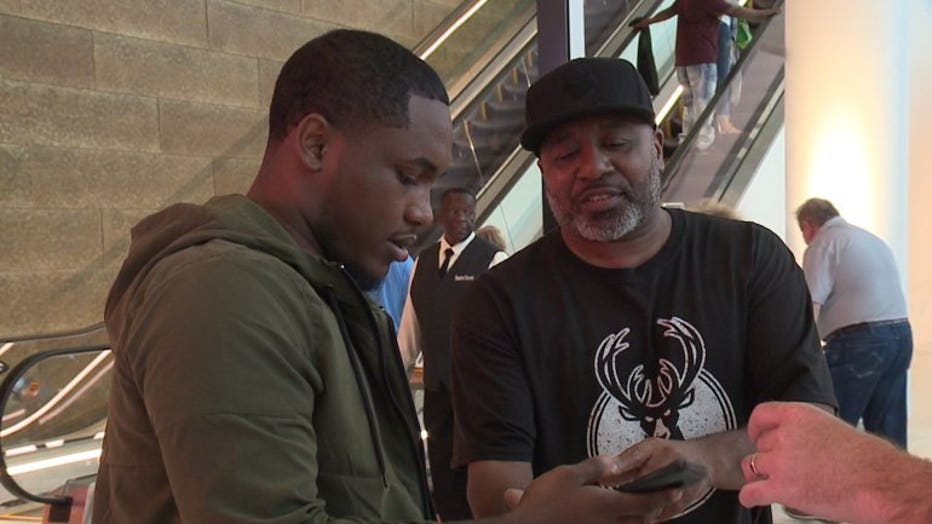 FOX6 caught up with father-son duo Tyreese Latham and Lavelle Young as they tried to find their seats.

"He surprised me. He said 'we made an investment son.' I said, 'what?' He said 'we got season tickets son.' I'm like 'that's an investment.' It's an investment in our city," said Young.

"New vibe in the city, so why not be a part of it?" said Latham.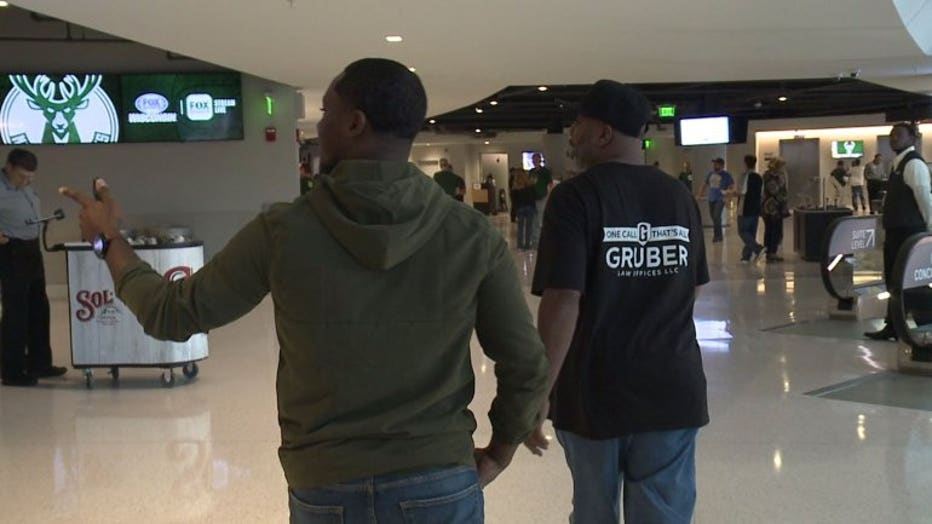 We found plenty of people taking selfies and pictures of the Fiserv Forum itself.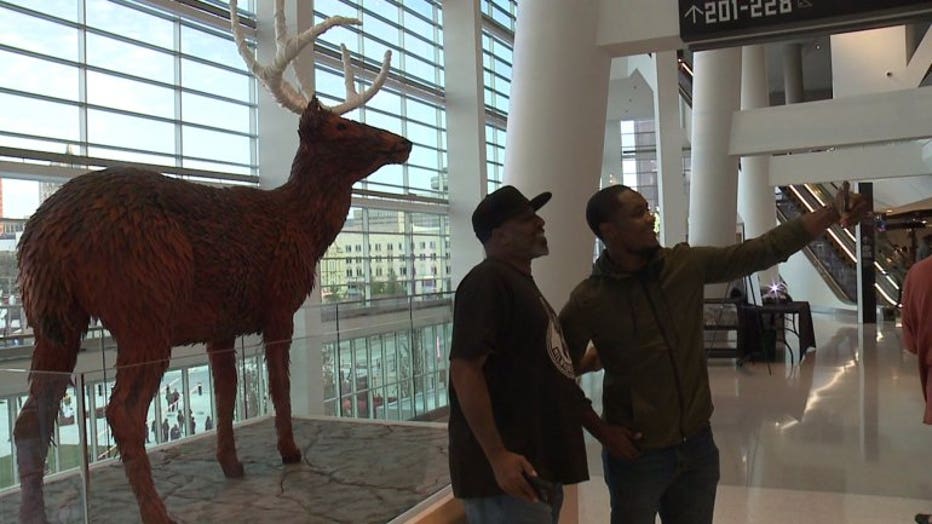 "It's beautiful. You can see the whole city," a fan said.

Many fans opted to spend much of the time inside Fiserv Forum moving around -- checking out all the different parts of the arena.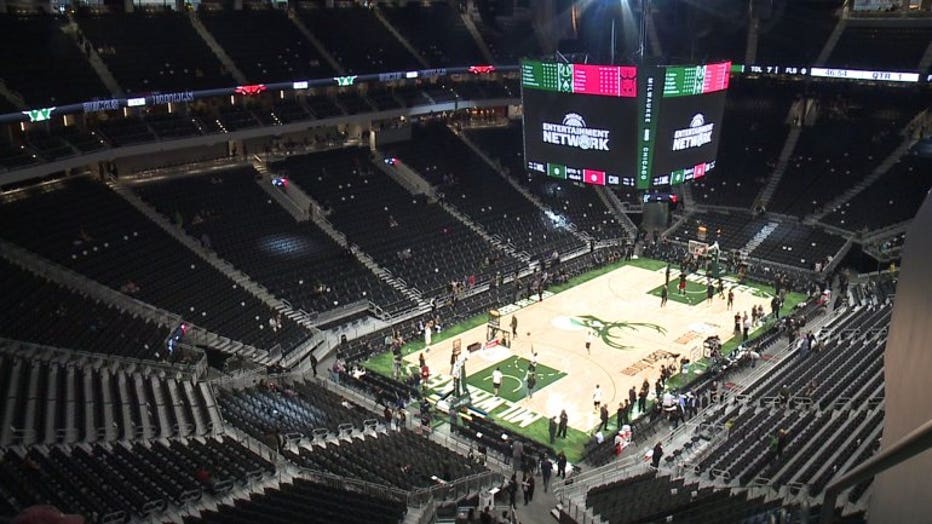 The Bucks kick off the regular season on Oct. 19 vs. the Indiana Pacers.