"It's a lot of fun:" Admirals players balance being hockey stars and parents


MILWAUKEE -- Like life, sports oftentimes is a balancing act. For a number of Milwaukee Admirals, it's that balance in life that has helped them in their sport.

Inside the University of Wisconsin-Milwaukee's Panther Arena, when the Admirals are skating it's always a family affair.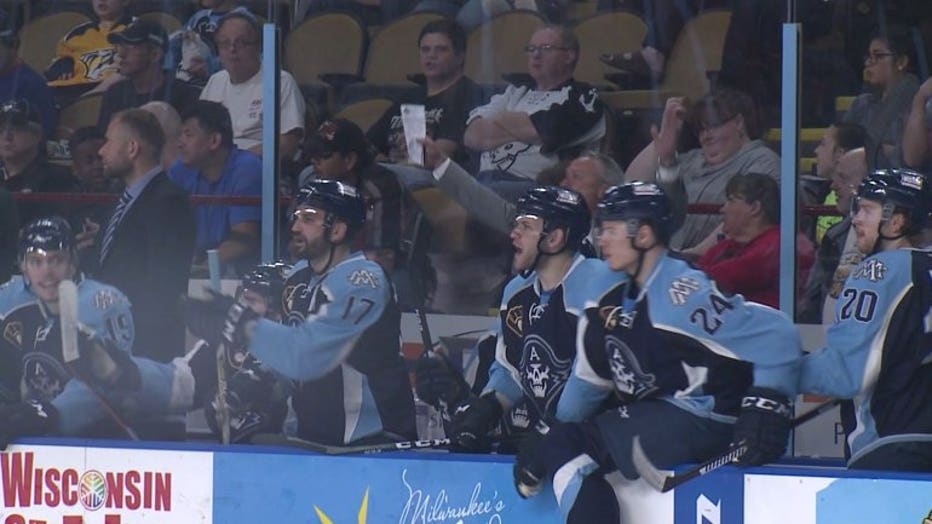 "I think the fans here, the kids we've seen, I've certainly seen in my five years here the game has grown in the Milwaukee area," said Milwaukee Admirals Head Coach Dean Evason.

It's not only the fans that have grown. The Admirals family continues to grow under Evason.

"All we talk about as a hockey team is creating a family atmosphere and being a close-knit group and helping each other and supporting each other and having each other's back," said Evason.

This year, there's been a different dynamic inside the locker room.

"Drastically different. We're talking about baby food and bottles and other guys are talking about beers and vodka," said Trevor Smith, Milwaukee Admirals center.

Smith is a father of two girls, one of a number of dads playing for the Admirals this season.

"You can tell when someone didn't get too much sleep the night before, or, you know, a potty training story goes wrong, or we have just a little bit of different conversations as we did before when we were single or without kids," said Smith.

"We're sharing pictures of our daughters and telling stories about potty training and how many times we had to wake up last night -- so it's a little different conversation, but it's great and I wouldn't have it any other way," said Justin Florek, Milwaukee Admirals forward.

Like Smith, Florek has a daughter. In fact, all the guys that have kids have daughters and they're all around the same age.

As the team has grown closer throughout the season, their families have as well.

"You go to dinner together, get all the kids together. It's a little wild, but at the same time it's a lot of fun because we have that in common together," said Florek.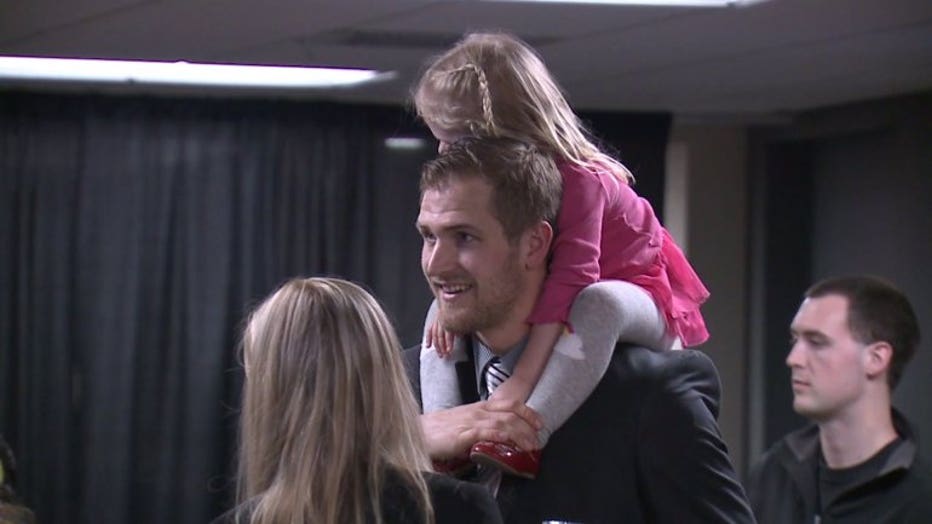 "Every time they see each other, it's big hugs and embraces. It's actually really cute. They always have a great time," said Smith of his and Florek's daughters.

"At the games it's great because they can play together. You know, they share that same thing with their dads being hockey players, and it's good for the wives as well when we're on the road to get together and have the kids together and everything," said Florek.

Togetherness for Florek and his daughter, Lilly, has meant something new this season.

"I brought her for her first time skating. It was actually at the rink here after one of our games, so that was pretty special. You know, I still had all my Admirals gear and everything on, skating around with my daughter, so that was pretty cool and, you know, she loves it," said Florek.

It's been a similar story for Smith and his oldest daughter.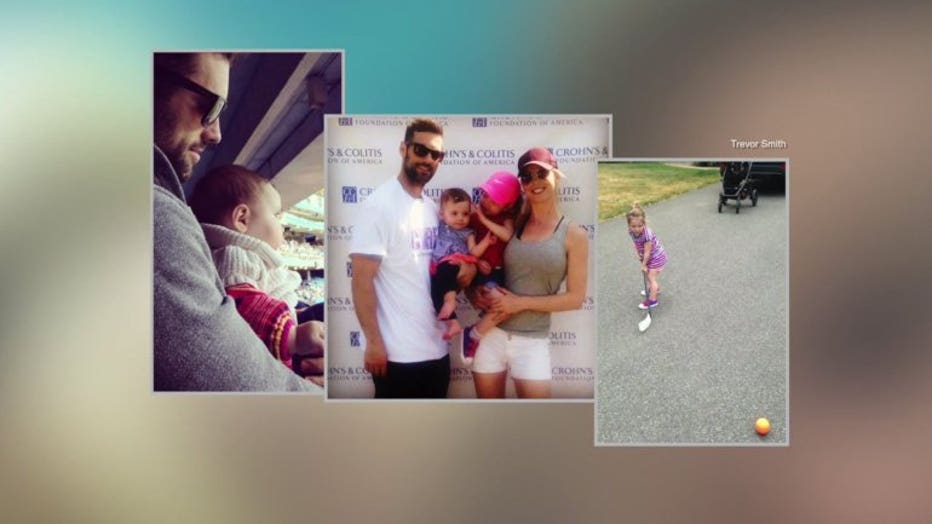 "We've been skating a few times. I picked her up her first pair of skates this year. She's just so excited. She doesn't know how to skate, she kind of stands and waddles. My back is pretty sore after, just carrying her around the ice but she loves it," Smith said.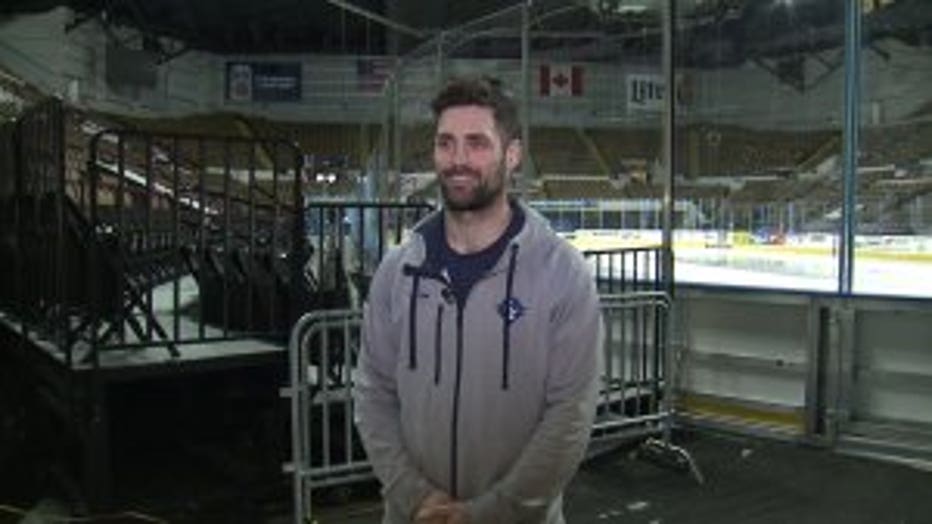 It's the few moments away from the rink that seem to stand out even more.

"When I'm at home, you know, I flip the switch -- turn hockey off and then I focus on my family, so I think it's kind of a two-way street and that brings balance to my life and I love it," said Florek.

"It's good to just shut down hockey once you get home and focus on your baby," said Pontus Aberg, Milwaukee Admirals right wing.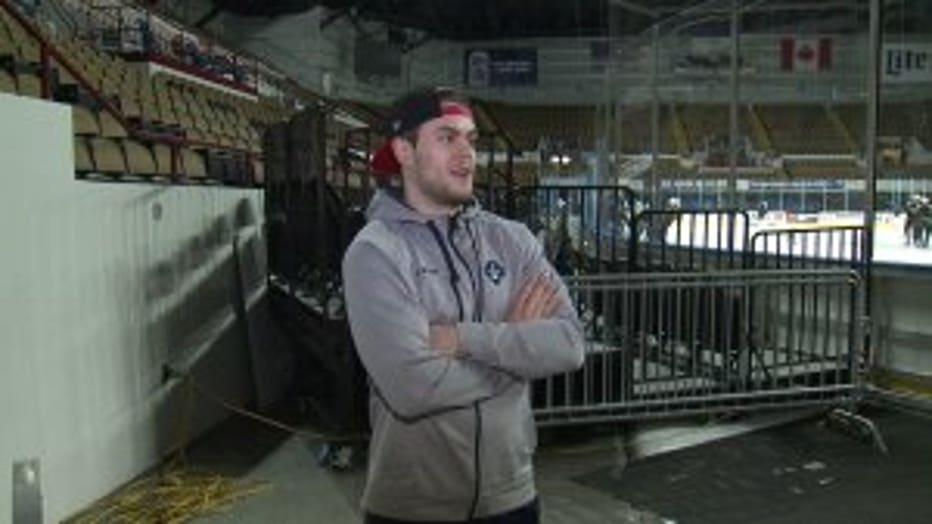 At 23, Pontus Aberg is the youngest of the fathers wearing an Admirals sweater. With his daughter's arrival in the last year, he's had to accept some lifestyle changes.

"I was a huge PlayStation FIFA player before, but that has changed. I haven't played PlayStation in a year now," said Aberg.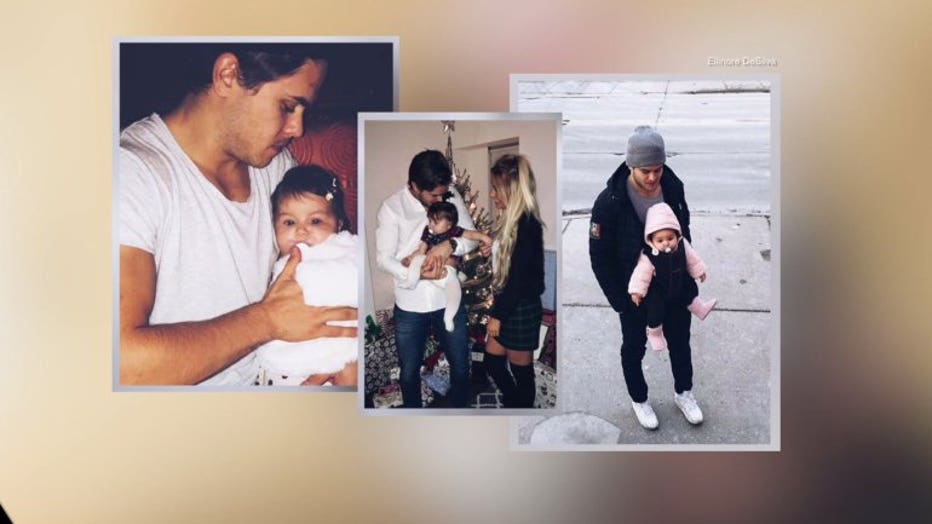 Like the others learned before, it's well worth it.

"It's so hard to describe. You just smile back and we have a little moment where we just smile and laugh. I don't know how to describe it, but it's obviously the best feeling in the world," said Aberg.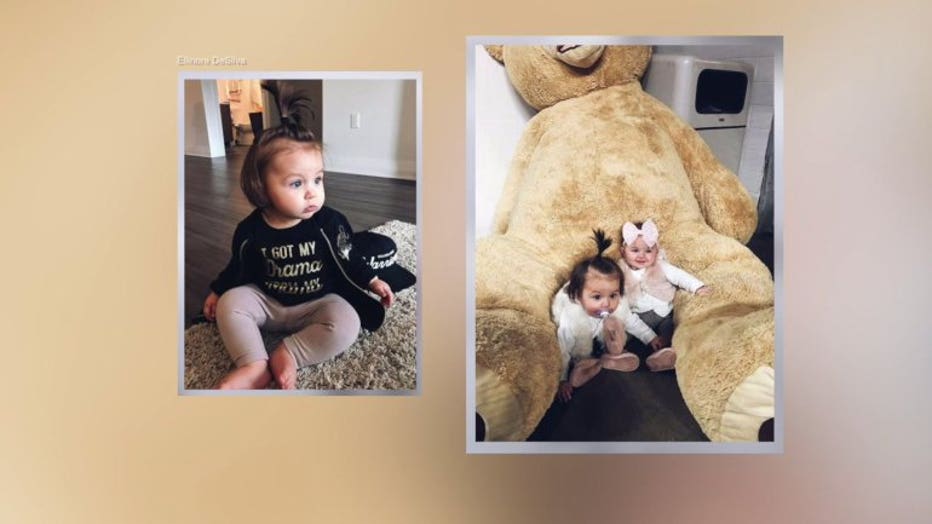 There are nine kids overall, which is more than the team has had in the last six years combined. Each of the players gives most of the credit to their significant others as they have the biggest role in taking care of the children.