"It connects us:" Dying grandfather who shares love of baseball with grandson watches him play one last time


FRANKLIN -- There is no time limit when it comes to a baseball game. You simply play until the last out. Life is like that too, and a Greendale High School baseball team knows that well.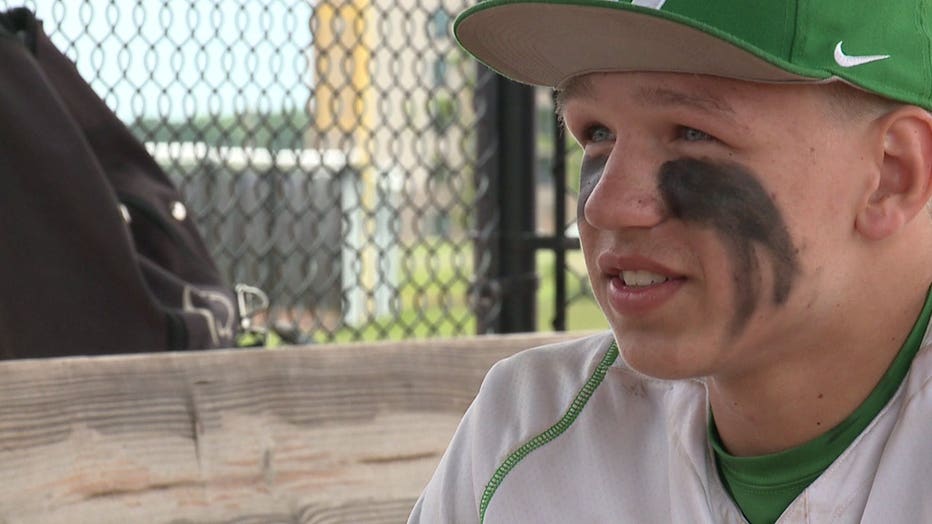 Baseball is very important to Logan Tabat. His love of the game comes from his grandfather, Don.

"It really connects us," Tabat said.

Recently, Greendale High School met Pius XI High School in a junior varsity game -- probably the last game Don Subotnik will see. This spring, the 72-year-old former semi-pro pitcher was given three to six months to live.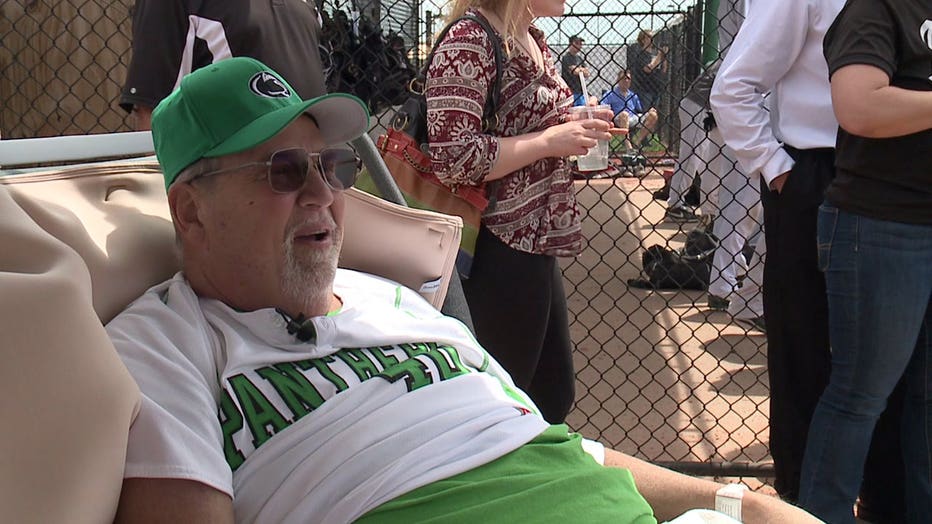 "Any pain I do have, I'm putting up with it, so that helps. And then he calls me all the time after the games and tells me how he did, and so that helps. It picks me up through the phone," Subotnik said.

"Logan is his only biological grandchild -- and he has probably been to over 90% of his games since he was in K4. He and Logan are always collaborating about games. Every time Logan finishes a game, he calls his grandpa. They talk about how he did, what he could do differently. He is by far Logan's number one fan, next to his mom,"

 

"The main thing he says to me is 'go out and play hard no matter what,'" Tabat said.

Subotnik's final wish was to see Logan play in person one more time.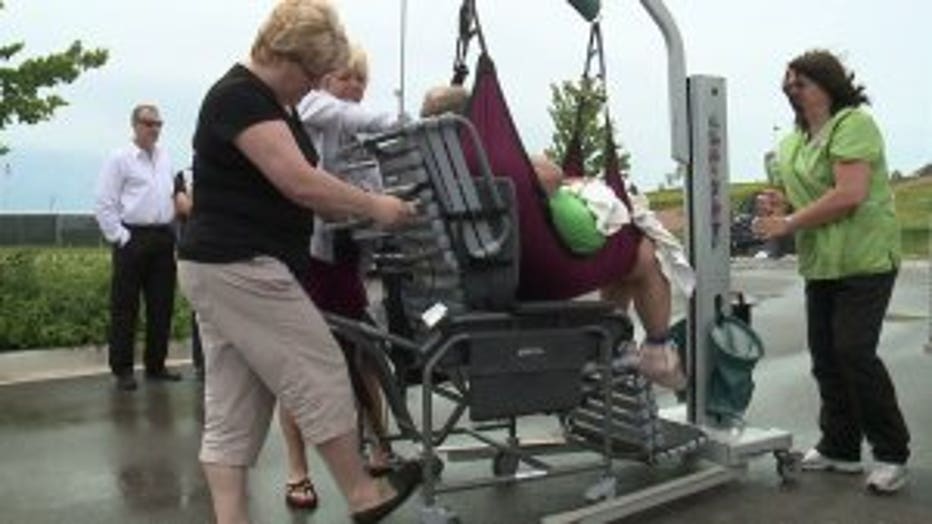 The Greendale Panthers baseball family worked together to make this much more than just a normal JV contest. And the Pius XI Popes cooperated completely.

Subotnik's medical team got him from a hospice facility in Waupun to the field.

The game was played at The Rock Sports Complex in Franklin. They couldn't play on Greendale's field due to heavy rain that morning.

The Panthers varsity coach called The Rock and officials there said they'd step up and help out. That's the spirit of pitching in that made this day what it was.

"Without everybody's help, we wouldn't be here right now. We were nervous to say the least because of the weather, but it doesn't get any better than this,"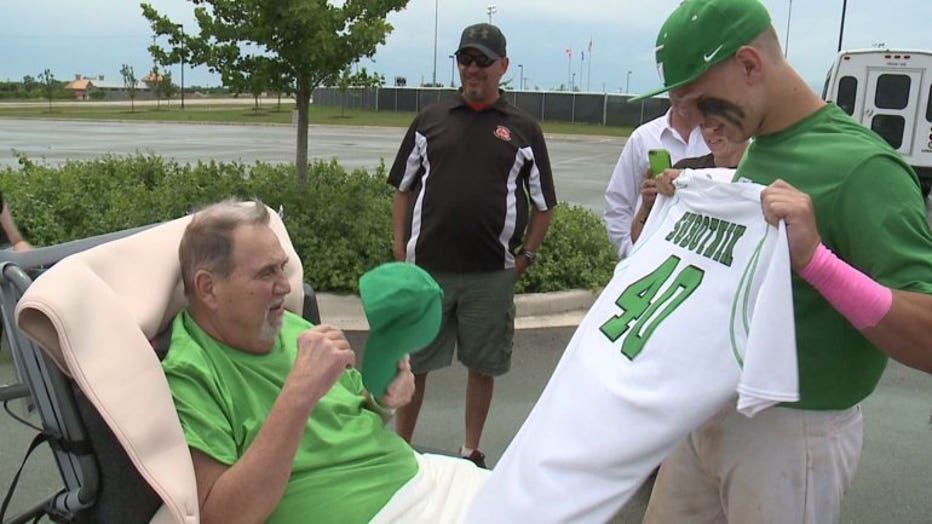 Don Subotnik and Logan Tabat


"My family and I, we're speechless. The amazing things that people will do to step up and pay it forward -- it's such a community, and we feel so loved and so blessed,"

"Everybody who had anything to do with this -- my thanks, 100%. You can't ask for anything better and I don't care who you are, you aren't going to get anything better," Subotnik said.

It was a bittersweet day for Don Subotnik.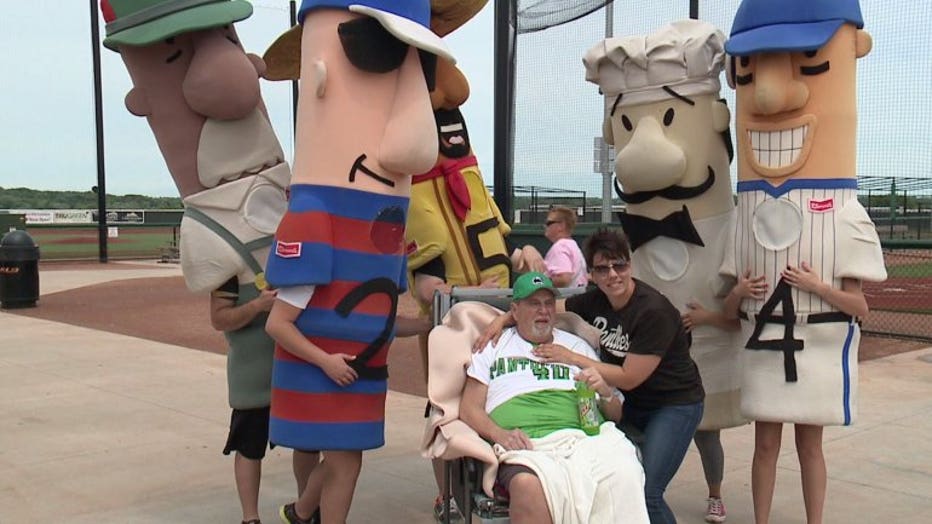 "Unfortunately there comes a point where we all must go. As much as I hate the part of losing my father, I know I'll see him again and I'm just so glad that this is a gift that we can all have together as a family, and if it's our last hurrah together, thank God,"

Greendale outscored Pius on this day, but this was one big victory.

Subotnik's big day almost didn't happen. Most games in the area that afternoon were postponed due to wet fields, but Greendale and Pius were able to get the game in thanks to the artificial turf and drainage at The Rock Sports Complex.

It was a day that was meant to be for all involved.