'I need that sofa:' Milwaukee's Gib Fortune takes green and gold couch to Lambeau, gifts it to Lil Wayne


GREEN BAY -- Rapper Lil Wayne, a Green Bay Packers fan since childhood -- had quite the day Sunday, Jan. 12 at Lambeau Field. Weezy took the field to lead "Roll Out the Barrel" after receiving a custom jersey from the Packers -- who shared video of the rapper in Titletown on social media. But what about that green and gold couch crafted by Gib Fortune, a Milwaukee furniture maker? Ahead of the game, FOX6 told you Fortune hoped Lil Wayne would be interested in it.

Fortune said his dream came true Sunday when he was able to gift the couch to his favorite rapper.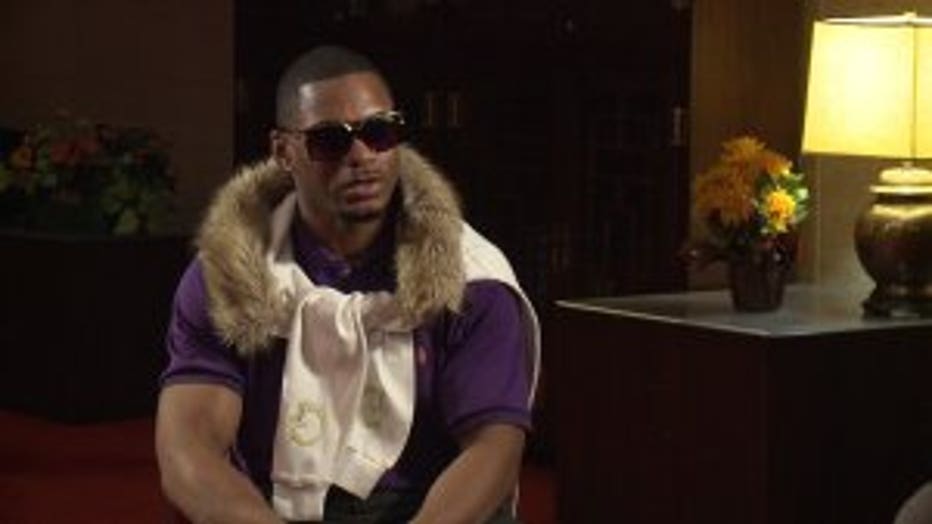 "It's been a great journey -- a journey for which I'll forever be grateful," said Fortune.

Lil Wayne has been a "Packers backer" since he was a kid -- telling Huffington Post back in 2015 he became a fan after his father went to Super Bowl XXXI in New Orleans in 1997 and watched Green Bay defeat the New England Patriots. He told HuffPo after that game, "Pops came home with Packers everything."

In December. Lil Wayne took to Instagram to show off his impressive collection of memorabilia, including signed footballs. The rapper's post went viral -- and soon, so did Fortune's couch.



Fortune said he had one person in mind when he created the Packers-themed sofa.

"If there wasn't a rapper named Lil Wayne, there would not be a sofa here," said Fortune.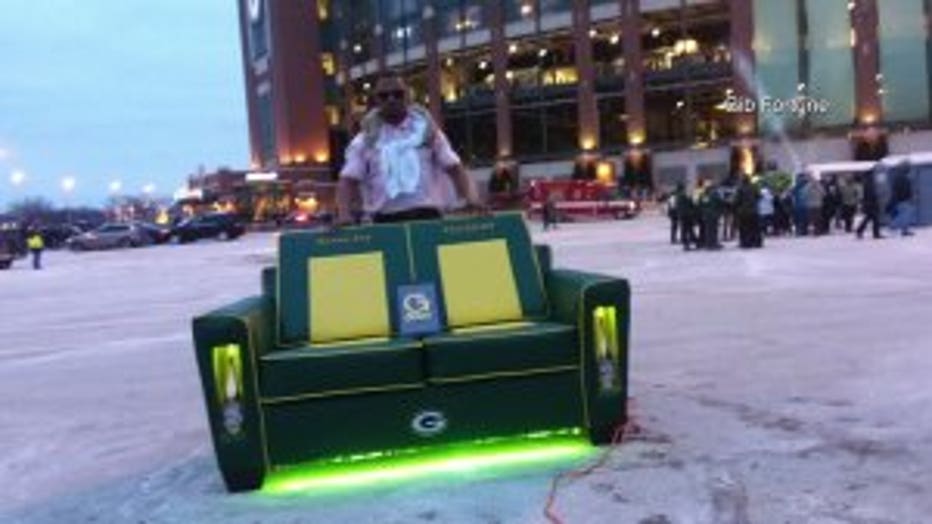 Fortune's dreams came true when the rapper responded.

"The sofa was made," said Fortune. "It went viral in different groups, Packers groups, fans' groups. The entire nation went, 'Lil Wayne, come and look at this. We want to get this sofa to you.'"

"I got a Green Bay mancave," said Lil Wayne in a post on social media. "I need that sofa."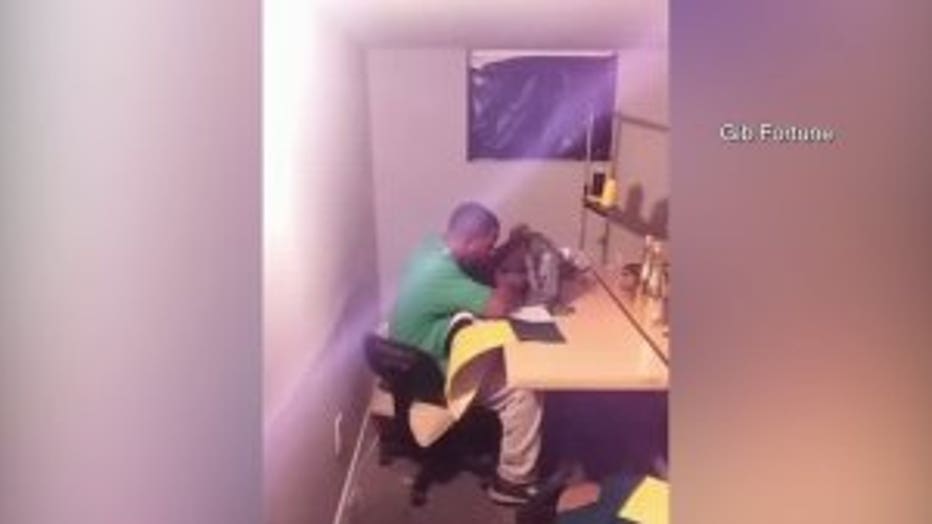 On Sunday, Fortune headed to Green Bay for the game -- with the couch. Before Lil Wayne Rolled Out the Barrel on the field, he met with Fortune.

"I was privileged to be in the presence of the man who has so many great things -- a man with great heart, an intelligent man, a legend in the rap world," said Fortune.

With help from the NFL, Fortune reported Monday the couch was en route to Lil Wayne.

"I can't wait to get the sofa in my mancave!" said Lil Wayne on social media.