'I knew he was happy:' 16-year-old reflects on last Brewers' game with late father
MILWAUKEE -- A 16-year-old girl from the Fox Valley was cheering on the Brewers Monday, Oct. 15, despite being in the middle of helping plan a funeral. She said she knows it's what her father would've wanted.

FOX6 News caught up with 16-year-old Ashlee Weitzel and her father, Tony on Sept. 30 at Miller Park during the Brewers' sold-out Game #162 -- an 11-0 victory for the Brewers vs. the Detroit Tigers, one day before the Brewers would become National League Central Division champions.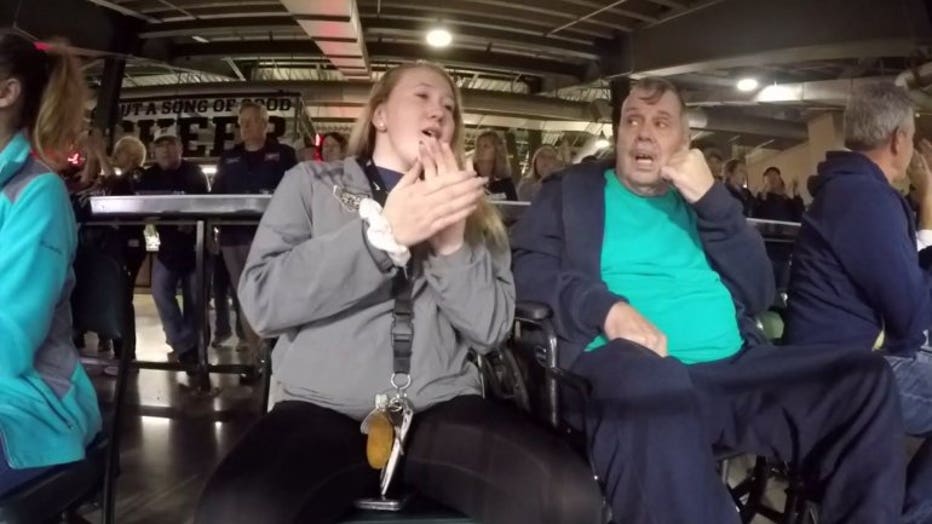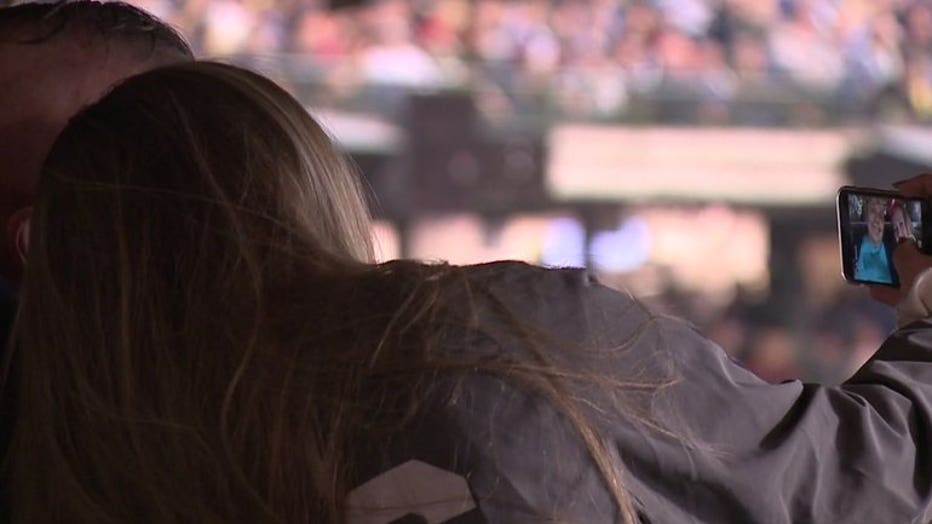 It was Tony Weitzel's last visit to Miller Park.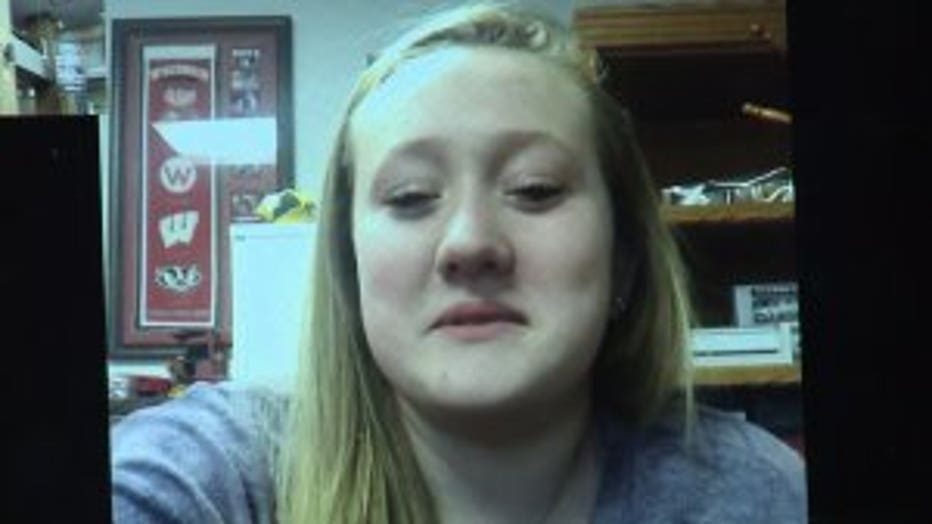 "I knew he was happy because not only was he going to a big-time Brewers' game, but he was going with me," said Ashlee Weitzel.

Tony Weitzel lost his battle with cancer on Tuesday, Oct. 9, at 66 years old. He was diagnosed in May.

"We found out that he had a tumor in his brain," said Ashlee Weitzel.

She described her father as a man who was known for helping others and always keeping his word. His love for baseball was also evident.

"As long as I can remember, he would say 'the World Series is coming up' or 'the Brewers are on,'" said Ashlee Weitzel.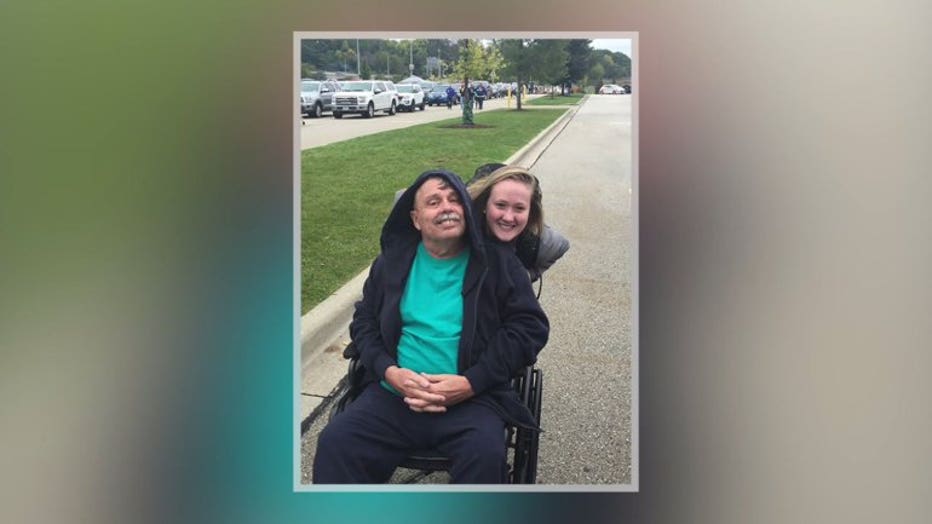 Ashlee Weitzel said her father did everything one would need to do to fight the aggressive tumor, but it wasn't enough.

"He was a fighter not only for himself, but for me," said Ashlee Weitzel.

The only thing left to do was to enjoy the time they did have together -- and what better way to do that than with one last baseball game at Miller Park.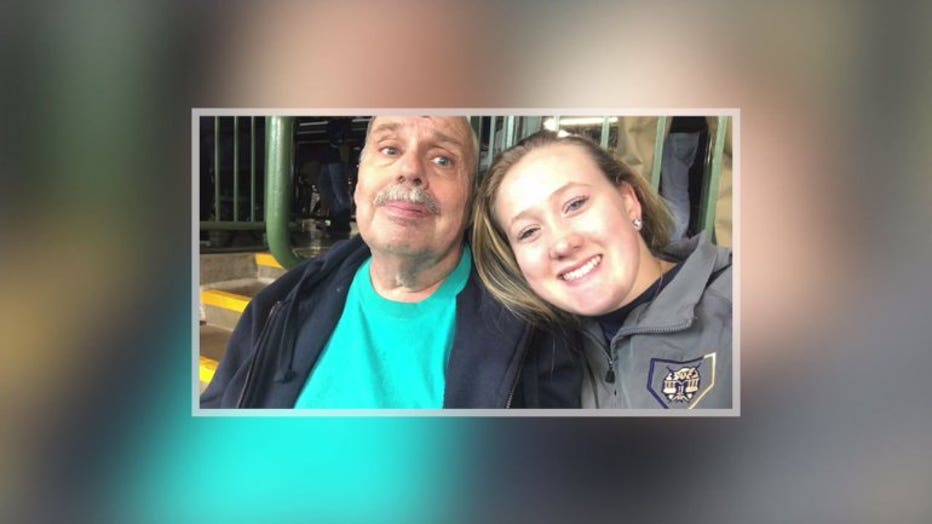 "It meant a lot to be with him, and that people actually helped us make that happen," said Ashlee Weitzel.

Through Grace Hospice, their wish for tickets to the final game of the series was granted.

"He had the best grin on his face and I was smiling because I was wheeling him in to the ballpark and he was just so happy," said Ashlee Weitzel.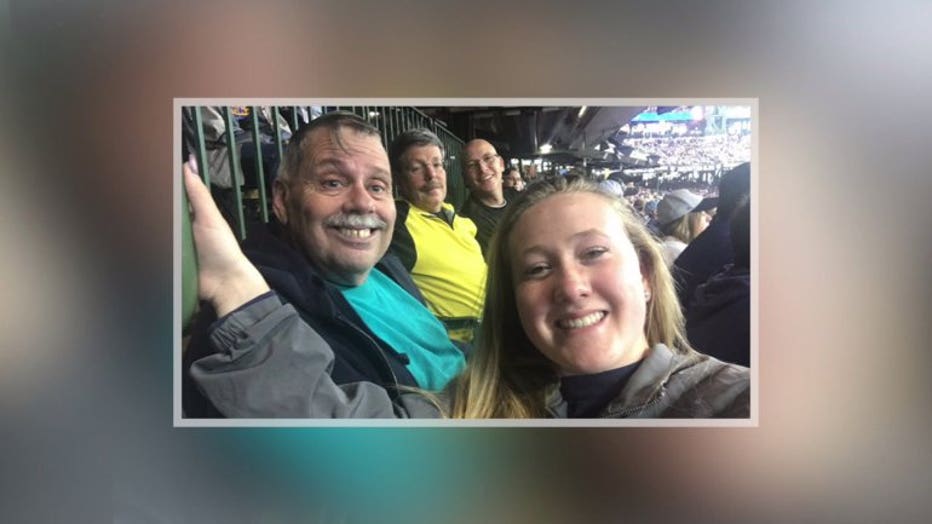 Ashlee Weitzel said Monday she would be cheering on the Crew in Game 3 vs. the Dodgers in Los Angeles, as her father would have. She said what she misses most about her dad is how he would bug her about school.

"He wants me to do the best I can, and so I know that's how I can honor him the most," said Ashlee Weitzel.

On Monday, Ashlee Weitzel was preparing for her father's funeral services this weekend.