"His life behind the lens:" Photographer Russ Lake has been a racing fan for 79 years!


MILWAUKEE -- The future of IndyCar racing at the Milwaukee Mile is uncertain, but there is no doubt about the past or the present -- as seen by one man.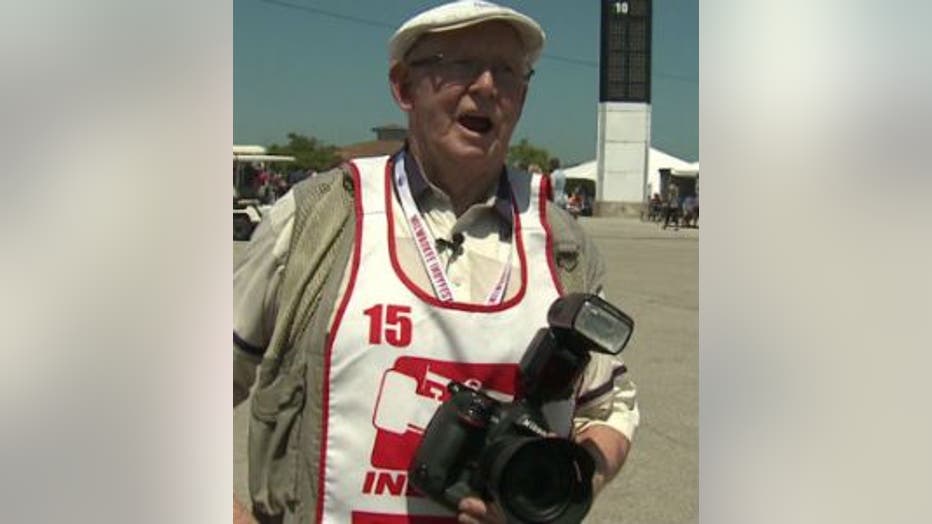 The Milwaukee Mile is Russ Lake's playground. Lake, of North Prairie is ready for the green flag again, despite his advanced age. He has been a race fan for 79 years.

Lake has been a working photographer for many of those years -- contributing to books and magazines. He was the official track photographer for years, and still works for various websites. Lake got his start at the age of 15 when he snapped a crash photo with a Kodak camera between turns one and two.

"We found a newspaper guy and we gave him my roll of film. The next day, I get the paper, and it had 'Photo by: Russ Lake.' And my head got about like this! And then they sent me a check for $7.50! In 1951 that was a lot of money," Lake remembers.

FOX6's Tim Van Vooren: "And your head got even bigger."




"Oh yeah! Only trouble is, today they still only send $7.50," Lake said.

It's not just those on the track who know racing can be dangerous.

"In 1971, I was on the photo stand at the Indianapolis Motor Speedway that got hit by the pace car. I laid in the hospital for six weeks with a broken, shattered hip," Lake said.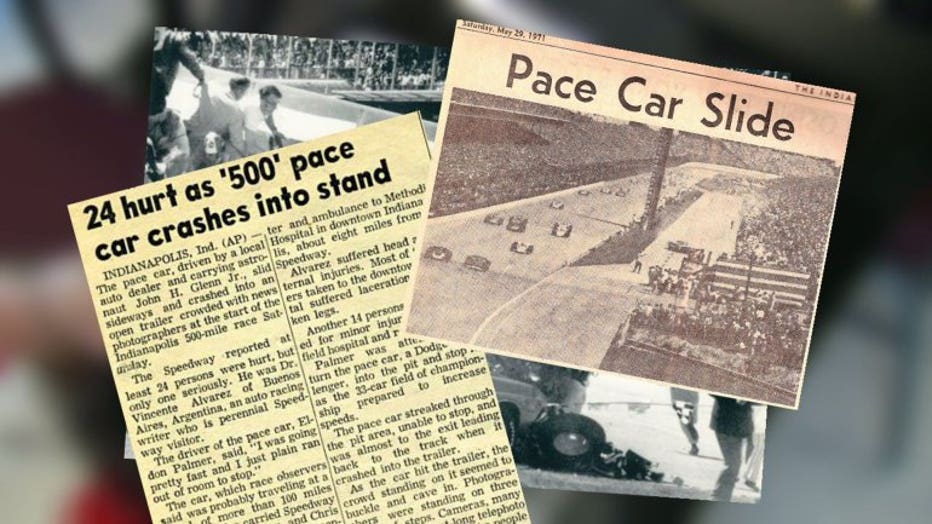 Lake bounced back from that mishap to make his way doing what he loves. How fortunate is he? He can offer the perspective of experience in assessing his output.

"Well, you've gotta have some luck, but you have to know what you're doing with the camera. And today the cameras are all automatic and so easy to use with digital. The only trouble with digital is you shoot anything and everything, and it takes so darn long to edit the stuff!" Lake said.

Lake wouldn't delete a thing from his life behind the lens.

Lake estimates he has another 10 years or so in him to shoot races at the Milwaukee Mile. Now, he just wants to make sure the IndyCar series will keep returning to his beloved track for that long.