'He's so exciting:' Artist creates 1-of-a-kind Christian Yelich mural in Walker's Point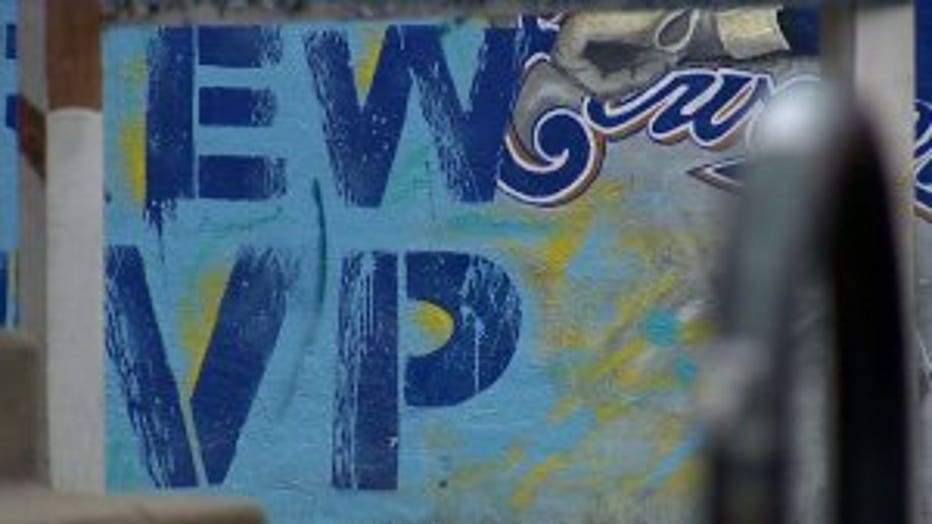 MILWAUKEE -- Milwaukee's Walker's Point neighborhood is known for its big, colorful murals. A Milwaukee Brewers fan has added another, paying homage to his favorite player.

"I'm pretty excited, especially with this interview," said Shawn Dekay.

Without trying too hard, Dekay can mix together any color under the rainbow.

"I've got some acrylic paint in there, spray paint in there," said Dekay.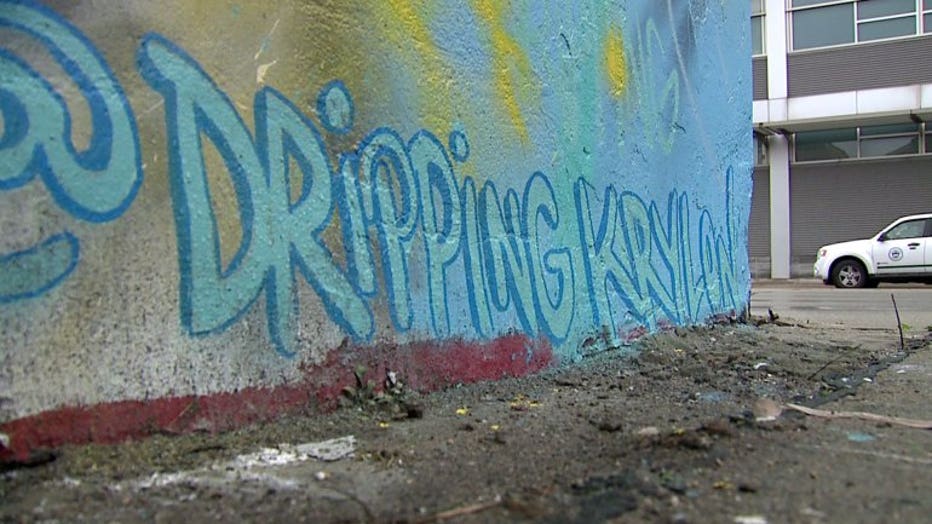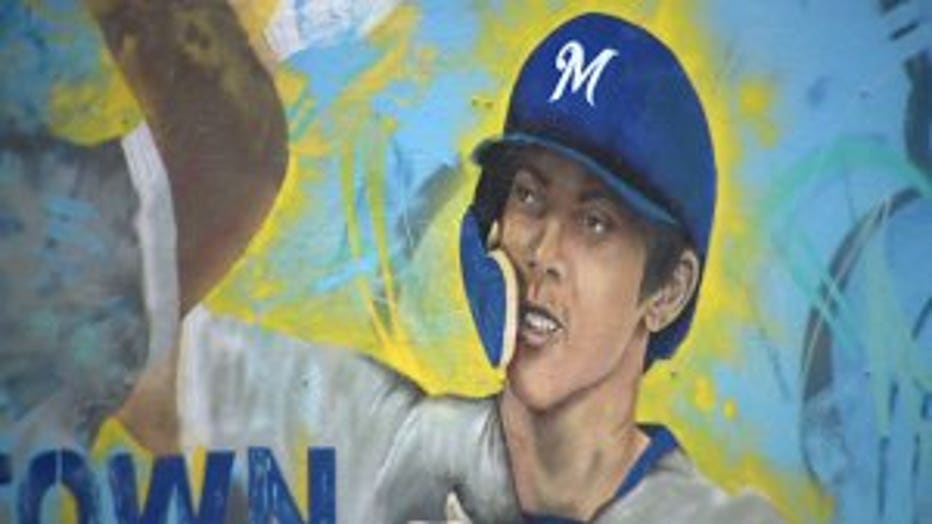 For his latest work, Dekay only needed a few shades a blue, a little gray and a splash of gold. FOX6 caught up with Dekay, the owner of "Dream Lab" near 3rd and National, on Wednesday, Oct. 10, as he worked on a "Dripping Krylon" original -- of Milwaukee Brewers' #22, Christian Yelich.

"Something about Yelich, man. He's just so exciting. He's doing things that Milwaukee hasn't seen in a long time," said Dekay.

Dekay said the mural of the presumptive MVP came together just in time for the NLCS series featuring the Brewers and Los Angeles Dodgers, which begins Friday, Oct. 12 at Miller Park.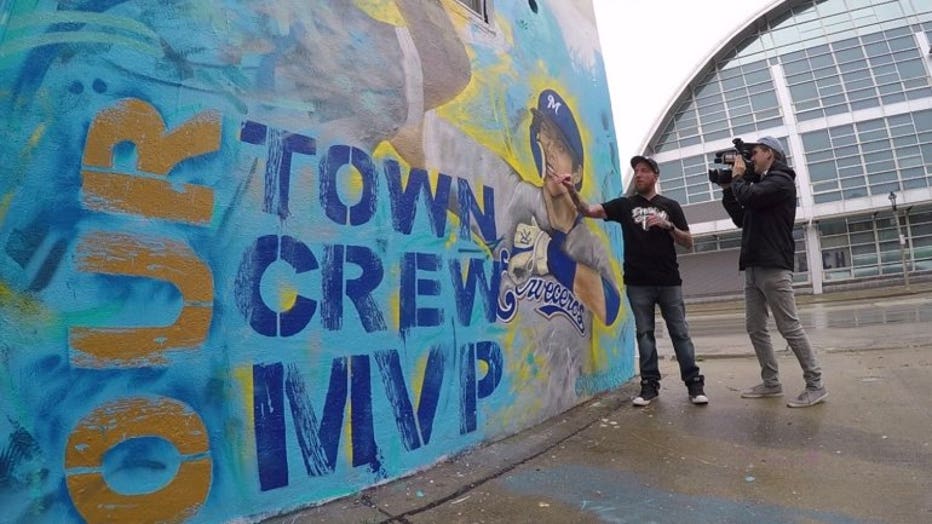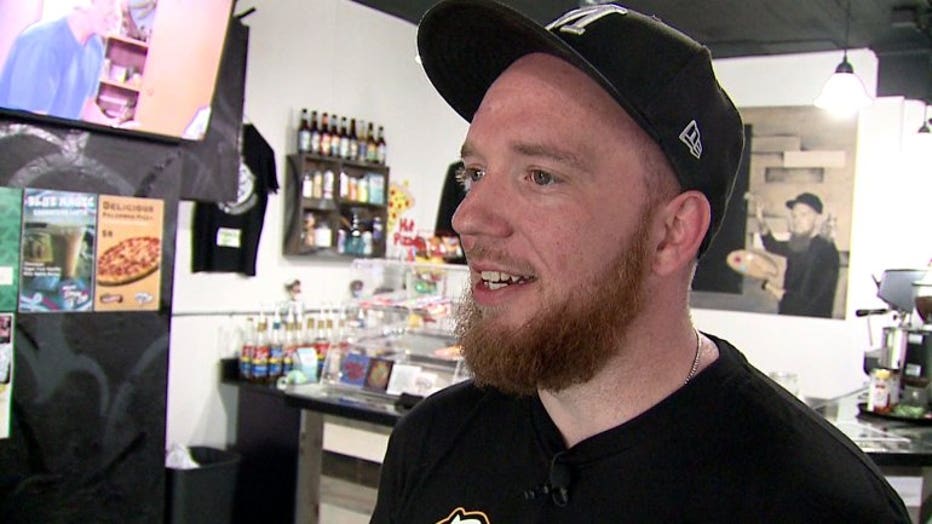 "He was showing me and kind of giving me the rundown of what he was going to do and I'm like 'that is an awesome idea,'" said Mary Green, Dekay's sister.

Green said the mural fits in well.

"So many people are going to come and see this," said Green.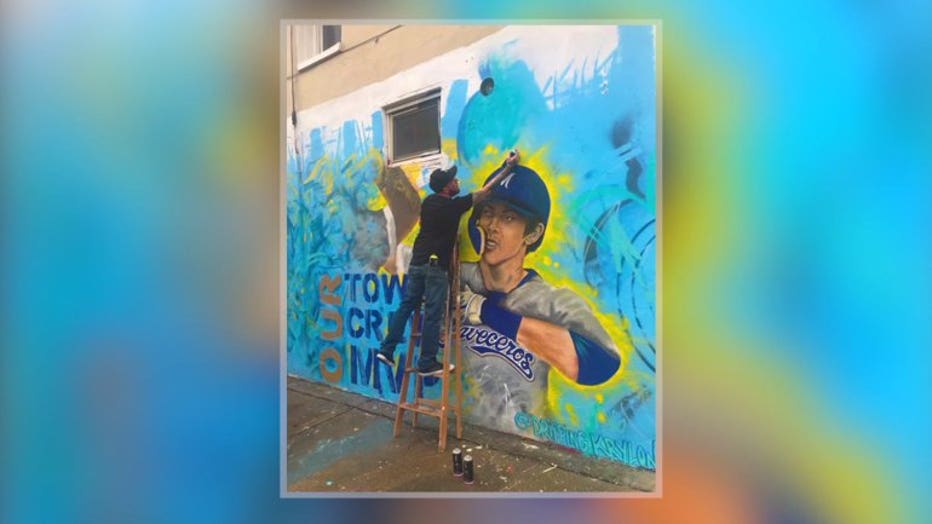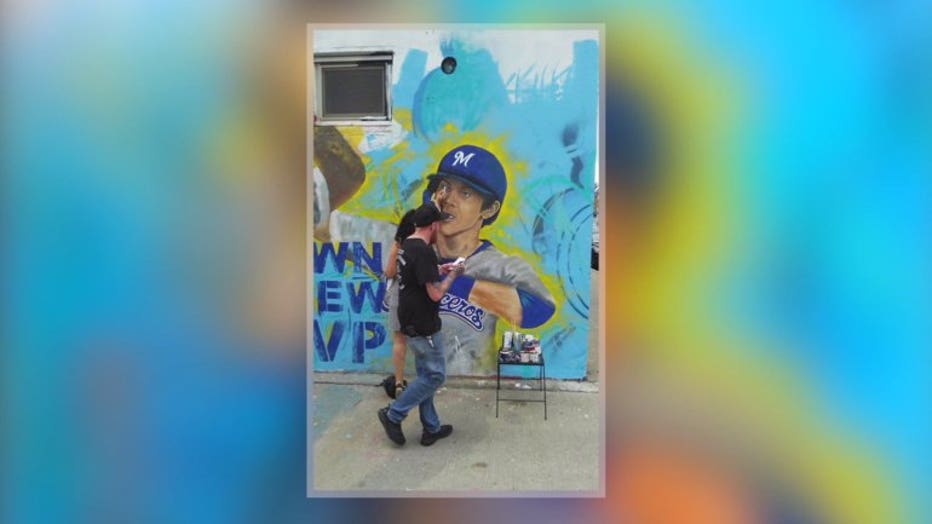 In the Walker's Point neighborhood, where the mural game is strong, Dekay's instant classic was holding its own. However, the passion piece had one hangup, so Dekay called in another painter in a pinch.

"I have to say her name because she helped me tremendously. Rosana Lazcano," said Dekay.