"He's been a leader:" Bucks rookie Malcolm Brogdon born to make a difference both on and off the court
MILWAUKEE -- When he was 10 years old, Milwaukee Bucks rookie Malcolm Brogdon went with his family to Ghana. He played soccer and noticed that most of his opponents didn't have shoes. Children on the streets begged for lunches, so Brogdon and his brothers gave theirs away. The experience was one of many that have shaped his life.

"You watch film. You learn what your deficiencies were. You take it out to the practice court and you work on it," Brogdon said.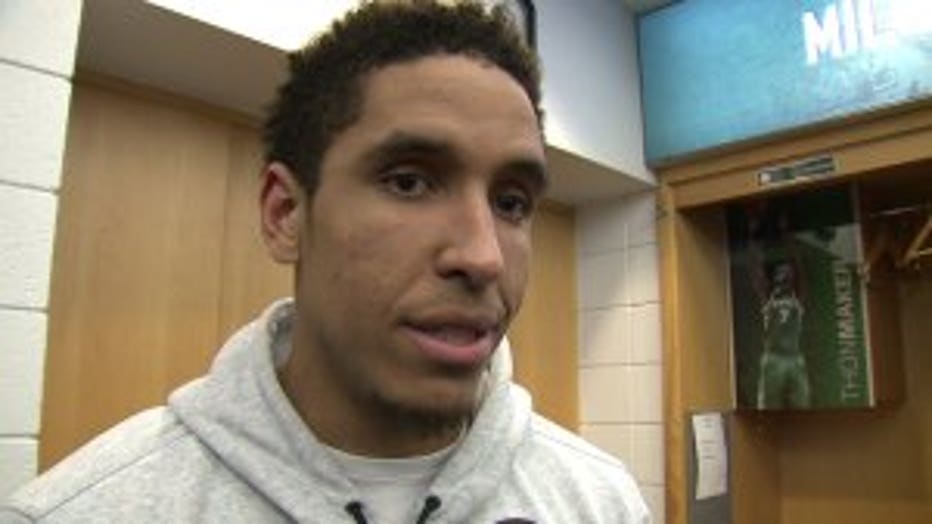 Brogdon doesn't sound or act like your typical NBA rookie. He turned 24 years old on December 11th -- but carries himself as a veteran would, and the second round pick plays like one too.

"That's just who he's been since he's been here. He's been a leader. His teammates, his coaches, we trust him. Every time he takes the floor, he finds a way to do the right thing," Jason Kidd, Bucks head coach said.

Brogdon's been doing the right thing from day one.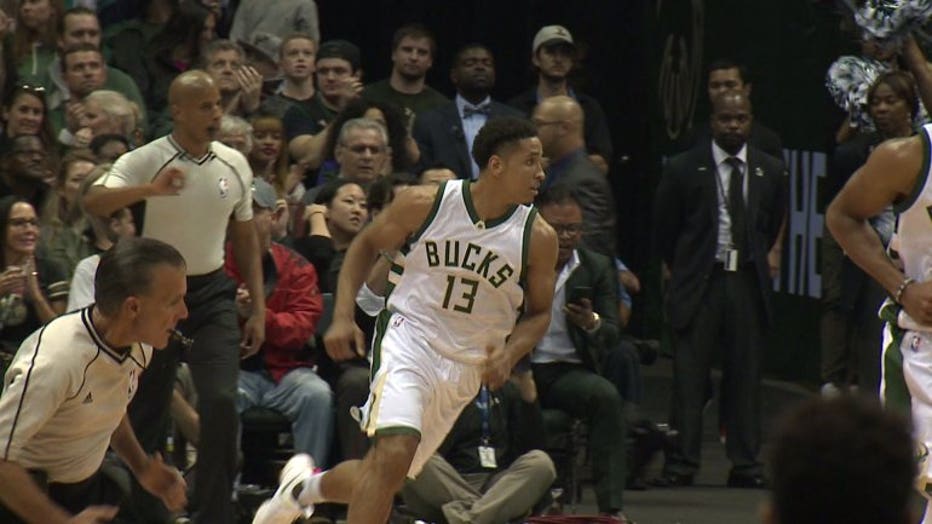 "I think it really comes from my mom and the way she's raised me -- to be studious, to take care of your business -- whether that's basketball or that's been academics, and to give it all to God -- to have faith that everything will work out," Brogdon said.

Growing up in Atlanta, education was always emphasized in the Brogdon household.

Brogdon's father, Mitchell is a lawyer and mediator.

Jann Adams, Brogdon's mother, is the former chair of Morehouse College's Psychology Department. She's now the associate dean of science and math.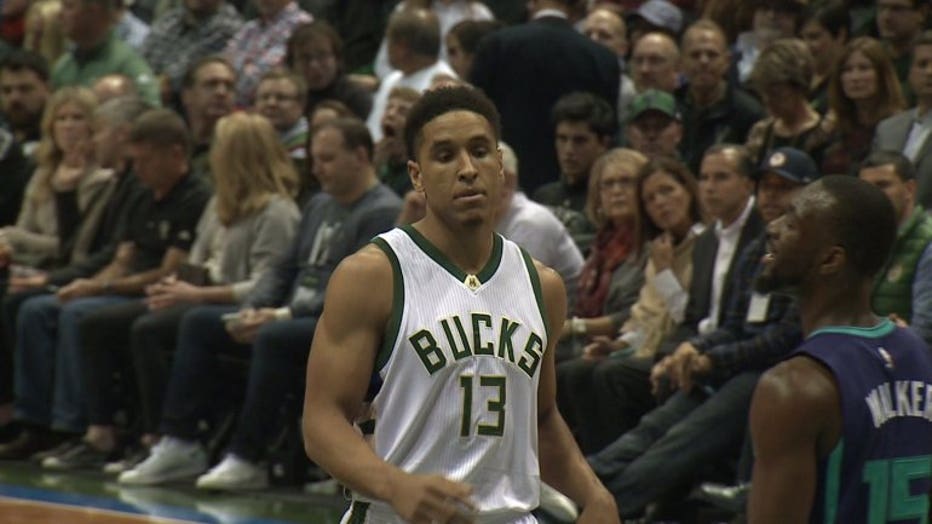 His mother and father divorced when Brogdon, their youngest son, was 11.

"I mean, she's special. In my opinion, the best mom in the world. I have two older brothers and they really helped raise me as well, honestly. We stuck together as a family and, you know, the divorce was tough -- especially at that age, but it was one of the early points of my life where I had to really go through adversity and overcome it," Brogdon said.

Brogdon said no to both Harvard and the NBA in favor of going to Virginia and staying five years -- graduating with a master's degree in public policy and an undergrad in history -- all great payback for a mother who gave her son her heart and soul.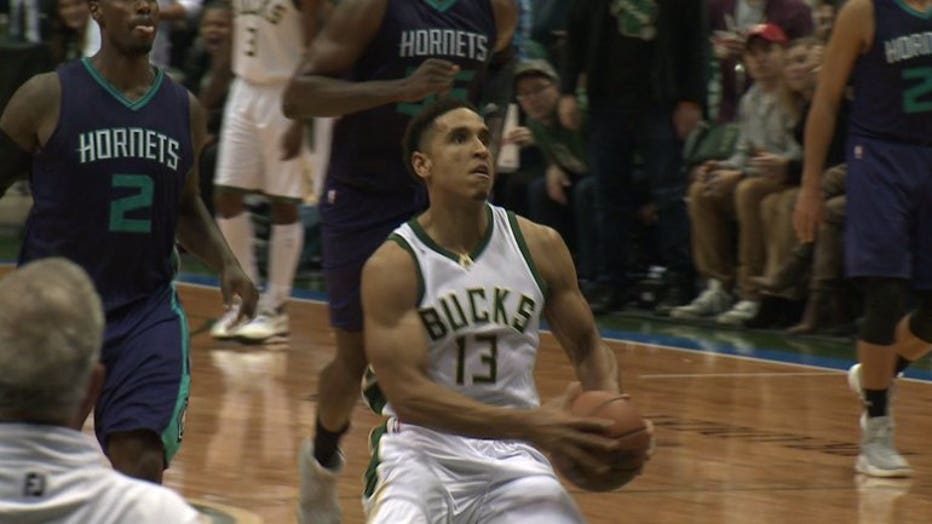 "I know I make my mom proud, not because of basketball, not because of academics, not because of any of my accolades, but because I'm a good person. She thinks she raised me right. She thinks I have good morals, good ethics," Brogdon said.

Brogdon said it's been important to him to give thanks and be a good person and role model.

"I'm a huge believer in karma. What you do, what you put into the world, it's going to come back around if you do good. Whenever I can touch and I can impact a younger life, I try to do it because that's how I would have wanted to be treated," Brogdon said.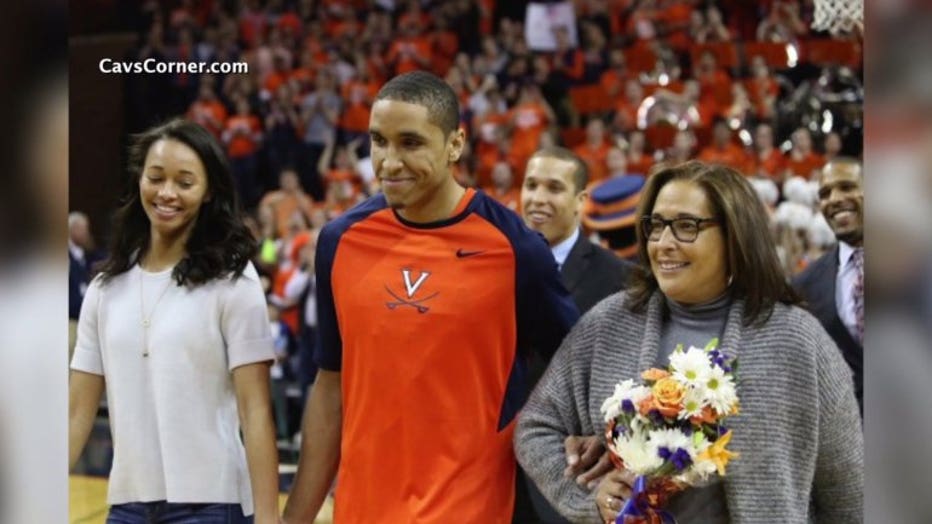 Malcolm Brogdon and his mothe


As for life after basketball? Perhaps politics? In fact, at least one teammate calls him the president.

"I thought that was his nickname. No? Do you know why? They say he's really smart. Maybe he'll become the president of the United States," Giannis Antetokounmpo said.

Brogdon looks at, at times, even sounds like President Barack Obama.




President Malcolm Brogdon? Who knows! The sky's the limit.

Regardless, he'll stay grounded because of his upbringing and beliefs.

"I just realize every day that it's not you. It's not all about you. Even if you're talented -- God's given you the talent, so just remembering that and giving thanks to God every day," Brogdon said.

Brogdon's oldest brother Gino is a practicing attorney. His older brother John is in law school. But the entire family believes Malcolm is the most dedicated and driven of all.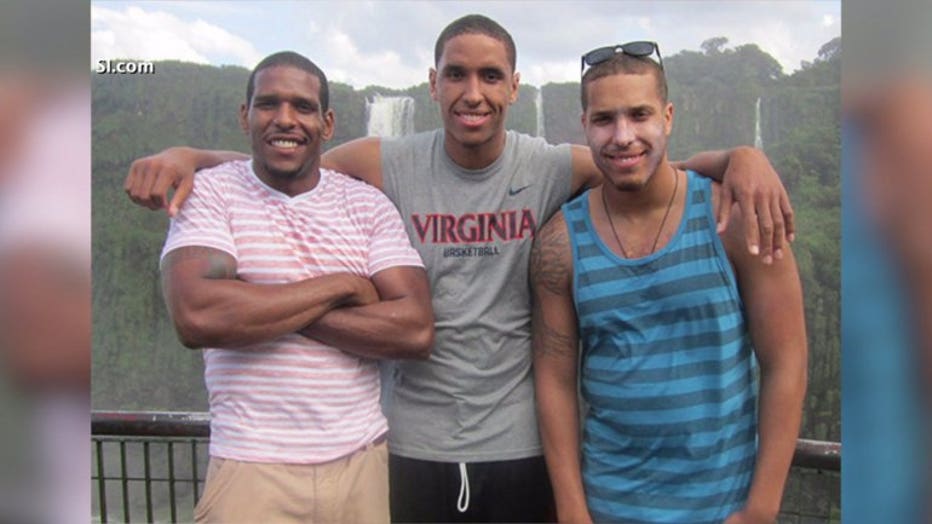 Malcolm Brogdon and his brothers