"He touched everyone around him:" Whitefish Bay mourns death of long-time football coach, Jim Tietjen


WHITEFISH BAY -- Whitefish Bay Coach Jim Tietjen has died after battling brain cancer this season.

Tietjen spent more than a decade on the sidelines for the Whitefish Bay Blue Dukes, winning more than half of his games. He was a beloved coach, and his players say he was an "old school" sort of coach, who showed them perseverance and strength -- even when it was difficult.

"It`s just been a somber day at school," Van Bassindale, Whitefish Bay running back said.

"He really cared about his players -- and them as human beings.  He really tried to connect with everyone and make them better people," Matt Bernstein, Whitefish Bay defensive back said.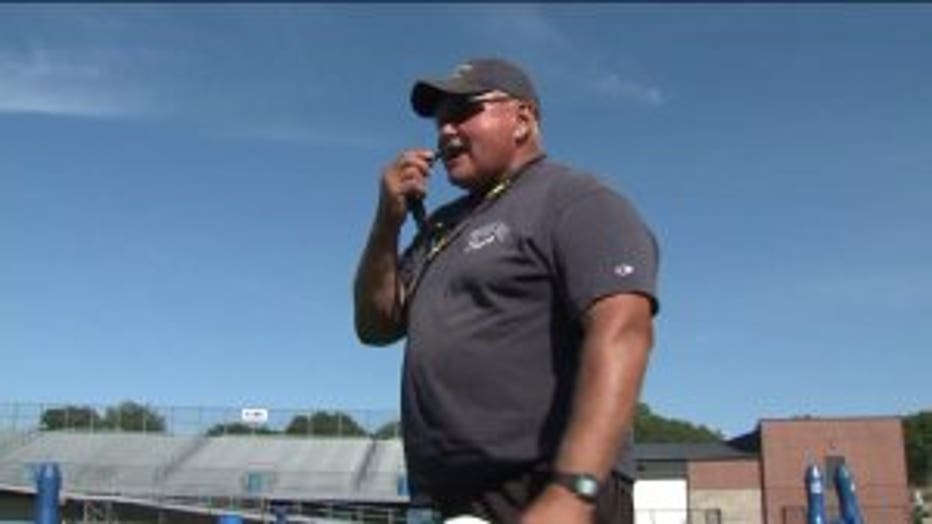 Whitefish Bay Coach Jim Tietjen


Tietjen passed away on Monday, November 30th. He was 61 years old.

"I think he touched everyone around him and everyone who knew him," Teddy Webber, Whitefish Bay center and linebacker said.

The team captains describe Tietjen as an old school coach -- committed to his team.

"He really did leave a legacy here and definitely a program that when he started here wasn`t the same as when he left," Macklin Kortebein, Whitefish Bay running back and outside linebacker said.

Many on the team learned about Tietjen's cancer the day before their first practice this season.

Despite his illness, he still showed up on game days.

"It just showed us if he could do that, then we could push a little harder in the game that night as well," Matt Bernstein said.

Tietjen passed away as players took part in their football banquet. He died on Monday morning, but his family didn't want the team to know until the very end of the banquet. They wanted to make sure the kids enjoyed the night -- because that's what Tietjen would have wanted.

"He gave it all the way until the end and that`s what he`s taught.  Just fight until the end. Win or lose -- just give it your all," Van Bassindale said.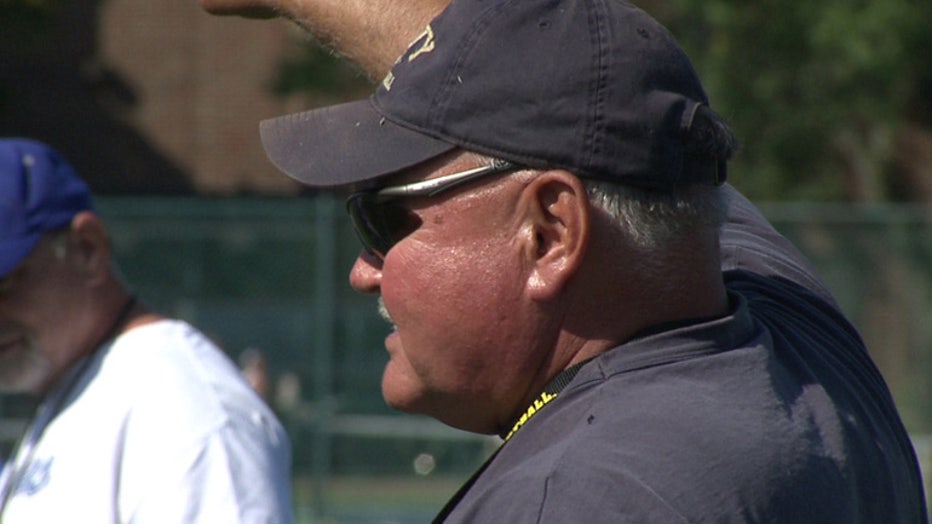 Below is the complete statement released by the Whitefish Bay School District regarding Tietjen's passing:

"It is with a heavy heart that we inform our school community that long-time Whitefish Bay football coach Jim Tietjen passed away suddenly on November 30, 2015. Coach Tietjen was a positive key leader of the Whitefish Bay school community and touched the lives of many of our students, staff and community members.

Jim Tietjen was a member of the senior class of 1972 at Whitefish Bay High School. After graduating from UW-Whitewater with a teaching degree, Jim taught and coached at local high schools before returning to Whitefish Bay to coach in various capacities from 1985-1996. Jim then became the head coach at Whitefish Bay in 2002 and held that position for 14 seasons. Under Jim's leadership, the team won conference championships in 2012 and 2015, and made ten playoff appearances including nine consecutive from 2007-2015, highlighted by reaching the state semi-finals in 2012. Coach Tietjen earned North Shore Conference Coach of the Year honors three times and was inducted into the Wisconsin Football Coaches Association Hall of Fame in 2014.

Whitefish Bay High School Athletic Director John Gustavson stated:

"Jim Tietjen was the genesis for the resurgence and the continued competitive success of Whitefish Bay football. Opposing teams knew that a game against Whitefish Bay meant they were going to be challenged both physically and mentally and that the Blue Dukes would never back down. Jim's greatest strength, however, was in developing young men that took the lessons learned from football to guide their successes beyond high school."

Whitefish Bay High School Principal Amy Levek stated:

"Jim Tietjen generously shared his talents, his time, and his passion with the Whitefish Bay School Community - not only as our Varsity Football Coach, but as a parent, a mentor, a colleague and a friend. Jim was a strong advocate for kids, helping them to realize both their potential as athletes, and as young adults. Coach Tietjen was able to touch a wide range of student-athletes - from those naturally connected to their school and their team, to those looking for a place to belong. Coach Tietjen embraced Duke Pride and was a unifying presence for our team and our fans. Jim's positive impact was significant and he will be greatly missed."

School counselors will be available to our students to assist in working through this school community loss. Our thoughts and prayers remain with the Tietjen family during this difficult time."