He grew up in Milwaukee, became a professional skateboarder, and he's giving back to young, local skaters


BUTLER -- He travels the world doing what he loves, and recently, that passion brought Greg Lutzka back to his hometown of Milwaukee, where he's hoping to give back.

"I grew up in Bay View. Growing up, there weren't many places to skateboard," Lutzka said.

It was the early 1990s, and the skateboarding scene was still very young in Milwaukee.

"We'd skateboard basically the streets of Milwaukee," Lutzka said.

After picking up the board when he was nine, positive changes started to happen for Lutzka.

"When I was 13 or 14 years old, we got a skate park," Lutzka said.

That's where the pursuit of his passion really took off, because Lutzka was able to practice, and continually get better.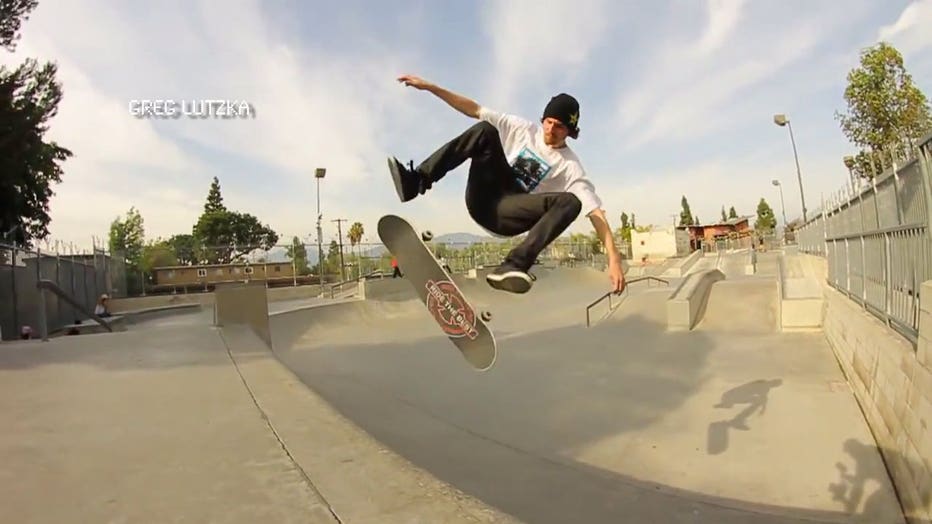 "It comes down to you wanting to do those tricks and you putting the effort in and you falling and getting back up and putting it all together. And that time when you roll away after 15, 20, 30 tries, even going back a day later, that's the greatest feeling," Lutzka said.

By the time he was 16, all his efforts would pay off. Lutzka became a professional skateboarder.

"I started getting home schooled. I was flying to Australia. I won the first World Cup competition in 2003, which was my first pro contest in Germany. So after I came back from that, life had just really changed. It really -- I started making a living skateboarding. I started getting paid to ride my skateboard which is pretty unreal," Lutzka said.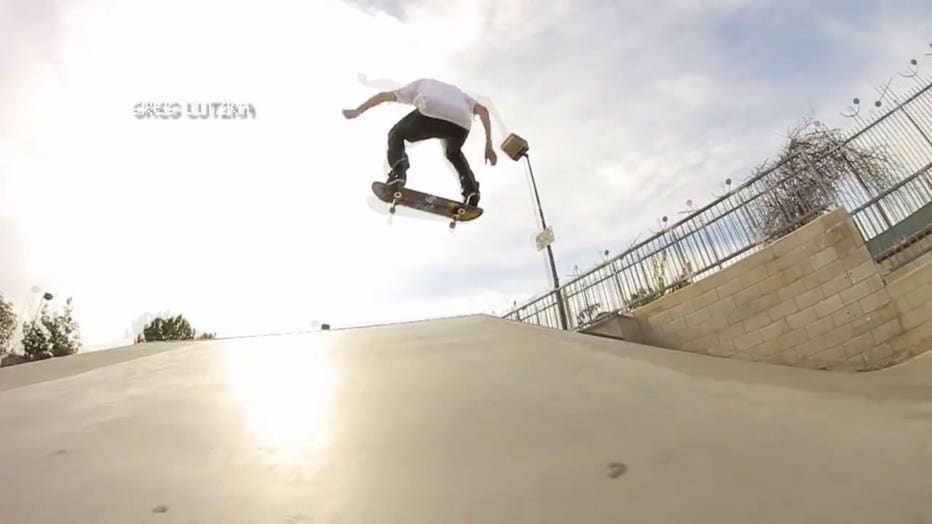 Lutzka moved to southern California after turning 18 because that's where the industry is based.

"It made me grow up really quickly, you know -- now, looking back at it. But at the time I was just living in the moment. It's just I loved to skateboard and took every opportunity," Lutzka said.

That love and opportunity turned into success with wins at the X Games, on the Dew Tour and at many other events along the way.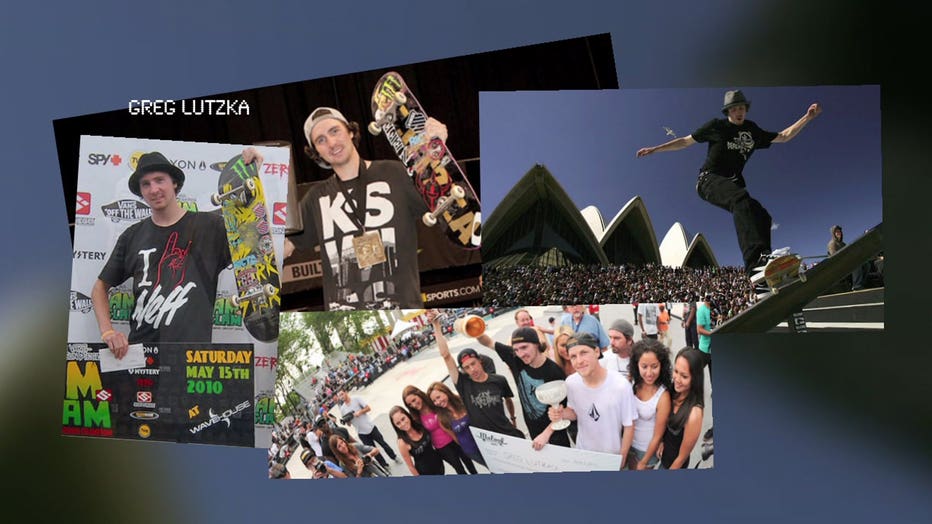 "I don't go to the competitions trying to do that. I just kind of go and have fun. I think that's why I end up doing so well," Lutzka said.

But it's how well he does with the younger skaters that really makes his career special -- especially when he comes back to Milwaukee like he did in early July at the Cream City Skate Park in Butler.

"It's more to give back to the kids and like, see them rip and give them prizes and give them the opportunity and the inspiration to be able to take themselves and follow their dream and do what they love to do, kind of as I did. And I think just giving back to the community is really important. Especially for a town like Milwaukee," Lutzka said.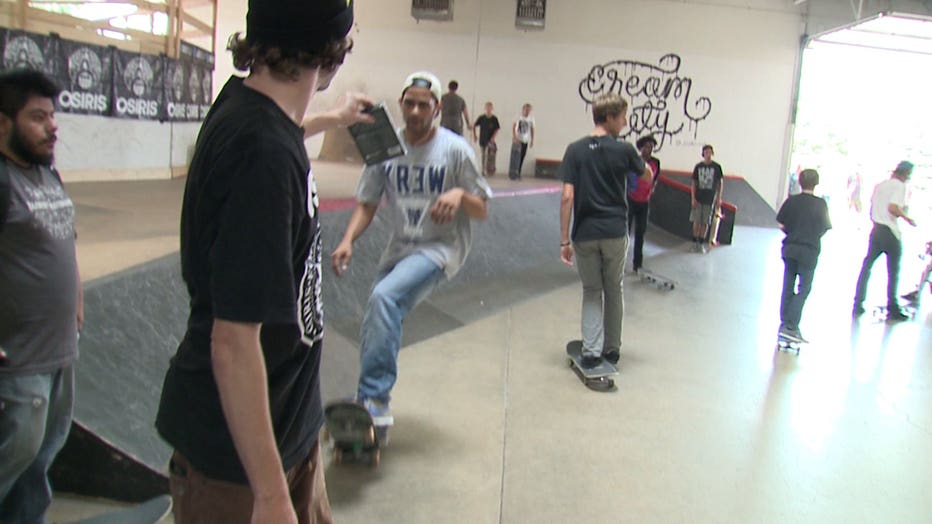 It's a town that's much different than it was when he first got on a board and began pursuing a dream that's taken him around the world.

"It's cool to see how many kids are doing it, you know, because I feel like things in life are like waves, something, like, is a trend, you know? It trends and it dies down. It trends and it dies down. I think with skateboarding it's still on its uprise and it's really cool to just see this many kids skateboarding in my hometown because when I grew up here it wasn't like that," Lutzka said.

Over the Fourth of July weekend, Lutzka held a 'best trick' competition and a BBQ, where he gave away prizes to about 100 local skateboarders at the Cream City Skate Park. He hopes to do more events like that whenever he comes back home.

CLICK HERE to learn more about Greg Lutzka.

CLICK HERE to learn more about the Cream City Skate Park in Butler.