"He expects to win:" Not yet old enough for a license, Sam Mayer speeds to the top of his sport of racing
FRANKLIN -- In most states, you have to be 16 to get a driver's license. One Wisconsin teenager is years from reaching that magical age, but he's been behind the wheel for almost a decade. He's speeding to the top of his sport!

"I was four years old when that happened," Sam Mayer said.

Now 13, Mayer's dreams are still very active.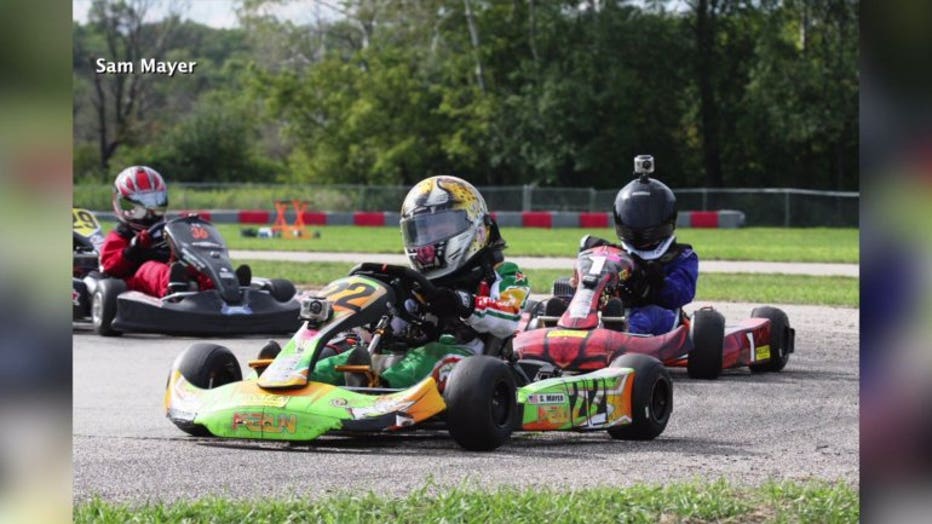 "I'm learning a lot of new things that I've never known before, even though I'm still doing it. But yeah, learning and getting experience is the biggest thing," Mayer said.

While most kids his age have only dreamed of driving a car, Mayer's been racing them almost his entire life.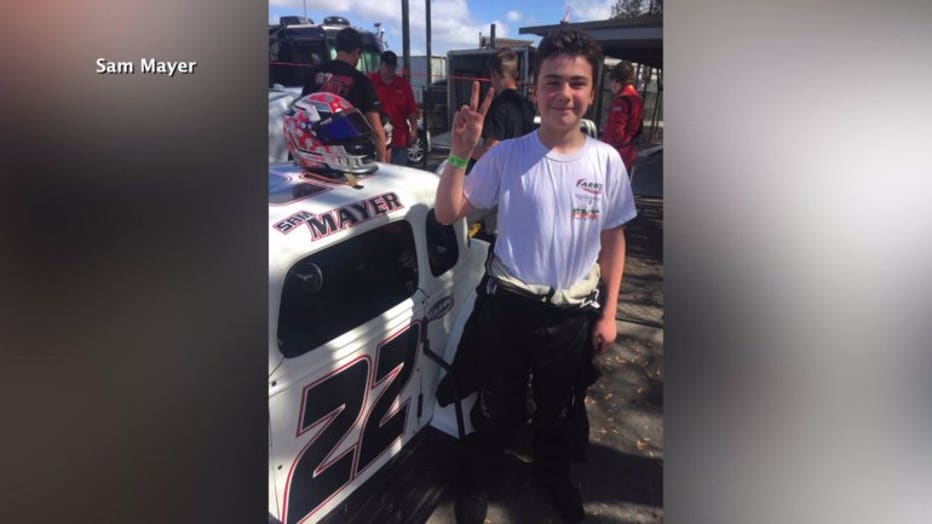 "I got started when my dad was up at Road America driving for Starworks Motorsports and I just fell in love with the sport and had to start doing go karts," Mayer said.

His ride began in a go kart at Franklin Karts.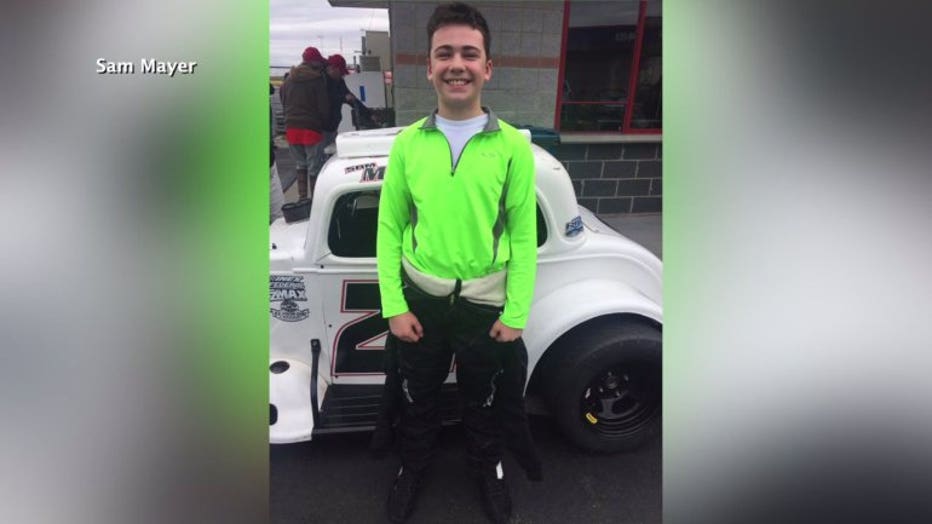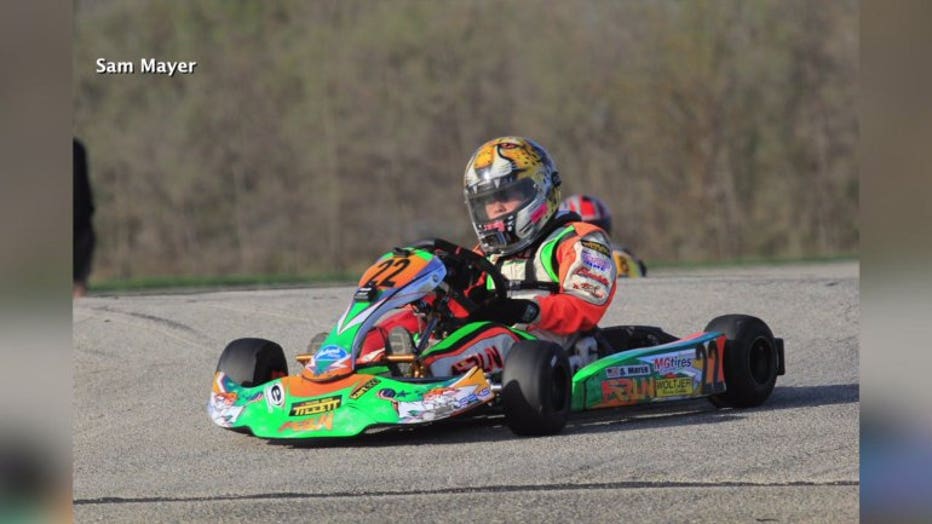 "We went to my local track and I just, I went and piddled around, goofed off and got used to the kart and soon we got hooked up with Jamie at Franklin Karts and he hooked me up with a great ride and I just kept going," Mayer said.

Mayer's dad Scott realized the benefit of getting Sam in a kart at such a young age.

"This is the grassroots racing. Everybody today that's anything in racing started in a go kart at a young age. It teaches you all the basics. Gets you used to being around traffic, other cars and it meant everything to him," Scott Mayer said.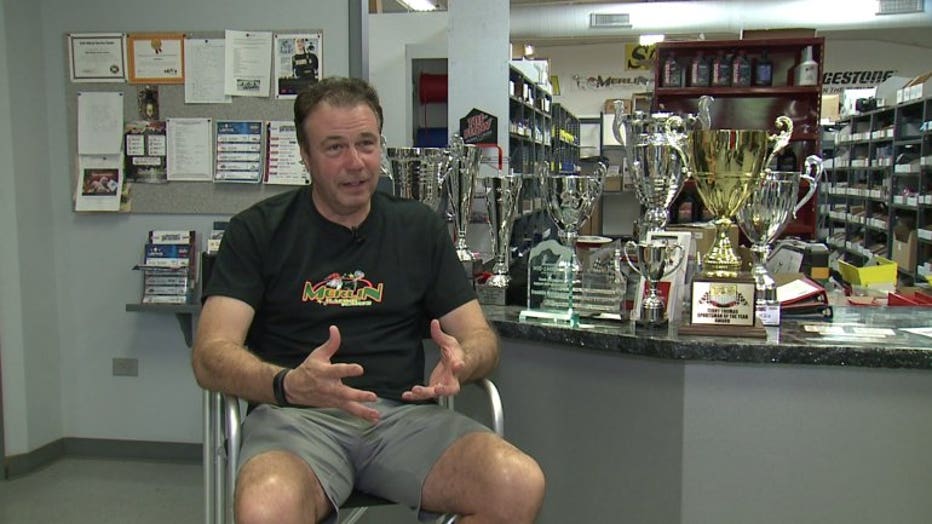 It also meant he's following his dad's path.

"He's done IndyCar and been in the Indy 500, so he has a lot of experience with the racing, so he can teach me everything that I need to know," Sam Mayer said.

"I was in the 24 hours of Daytona this year. There's a chance I'll get some more races this year. Hopefully I'll have a chance to drive at Road America and defend my past wins from up there, so hopefully I'll have a chance to do a little bit more before they put me to pasture," Scott Mayer said.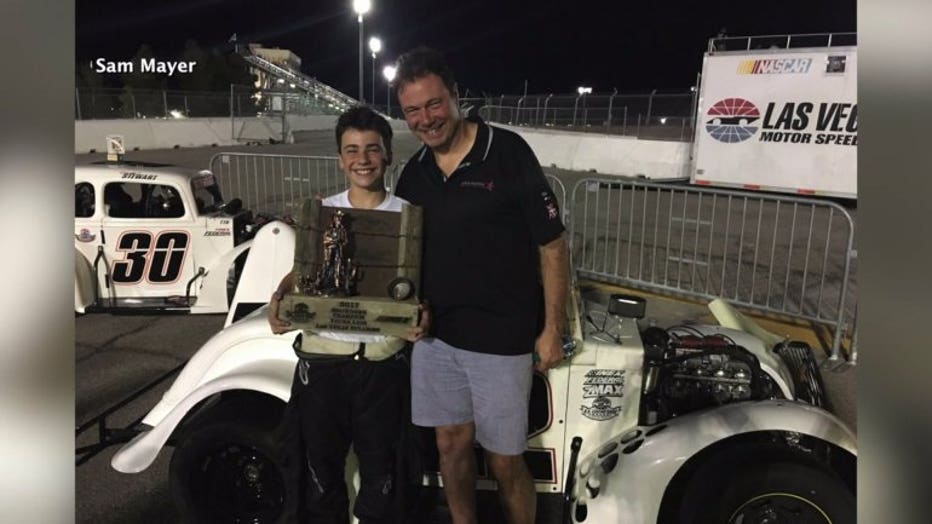 Meanwhile, the main focus is on Sam's racing career that seems to be climbing as fast as he's driving around the track.

"Right now I'm doing the late model, and once I turn 14, I'll be able to do the late-model stock, which is a bigger carburetor which makes it go faster, but right now I'm in the limited class. I think that I'm starting to understand cars more. I'm learning a lot of new things that I've never known before even though I'm still doing it," Sam Mayer said.

Soon, Sam's ride will relocate him to North Carolina to chase his goals.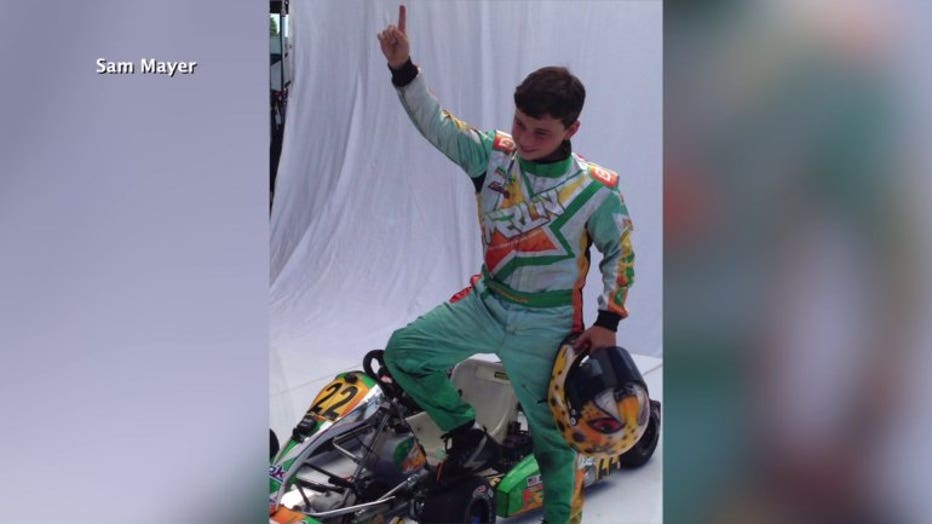 "It's amazing how fast time flies. One day he's this tiny little baby in my arms. The next day he's driving a full-size NASCAR getting ready to move," Scott Mayer said.

What he's making others notice this year is his success.

"I've been 16 for 22 this year and hope I can keep that percentage throughout the year," Sam Mayer said.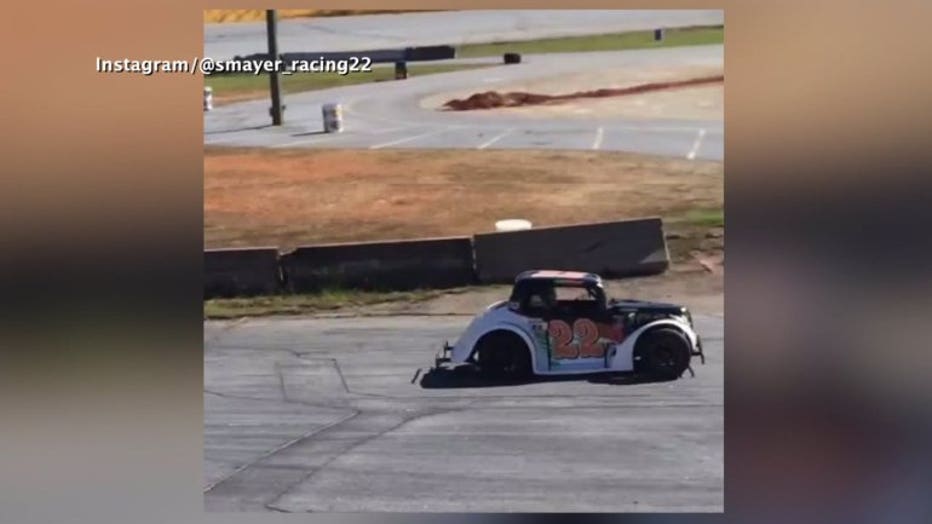 "Out of the gate he starts winning, and it's been that way his entire career. That absolutely amazes me and just about everybody else that knows him in racing," Scott Mayer said.

His dream is leading him to a level that few will ever attain.

"I'd be in NASCAR by like 18 or 19. I want to be like Joey Logano because he's a cool person and he has a cool head and he just knows a lot about racing," Sam Mayer said.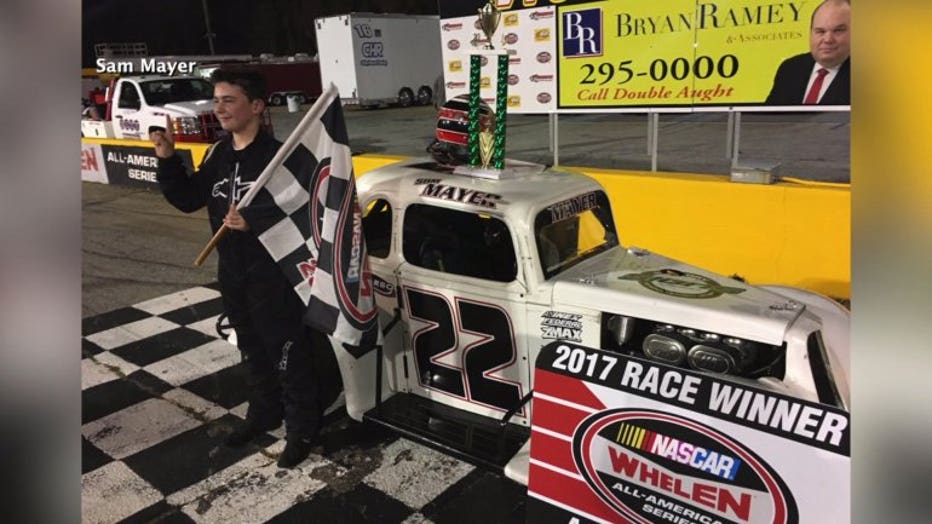 But it's another person from North Carolina that Scott Mayer sees in his son that could fuel him to the top.

"He's like Michael Jordan. He shows up. He's calm. He expects to win. He doesn't think it's a big deal when he does because he expects to win every time he gets in a car, and he has some kind of innate ability to figure the car out, to understand it and to make it work correctly and ultimately win. He just has something -- a knack about him," Scott Mayer said.

And he's definitely got passion.

When Sam turns 14, he'll be able to race in a late-model stock car, which means the carburetor is bigger, making the car go faster. His dad said he and his wife are not as nervous as they once were watching him race, and realize his impending move to North Carolina is what's best for him.

In the fall, he'll be a freshman at Wisconsin Lutheran High School.