'He brightens my day:' Could Godzilla powers lead Brewers to World Series? 9-year-old boy hopes so!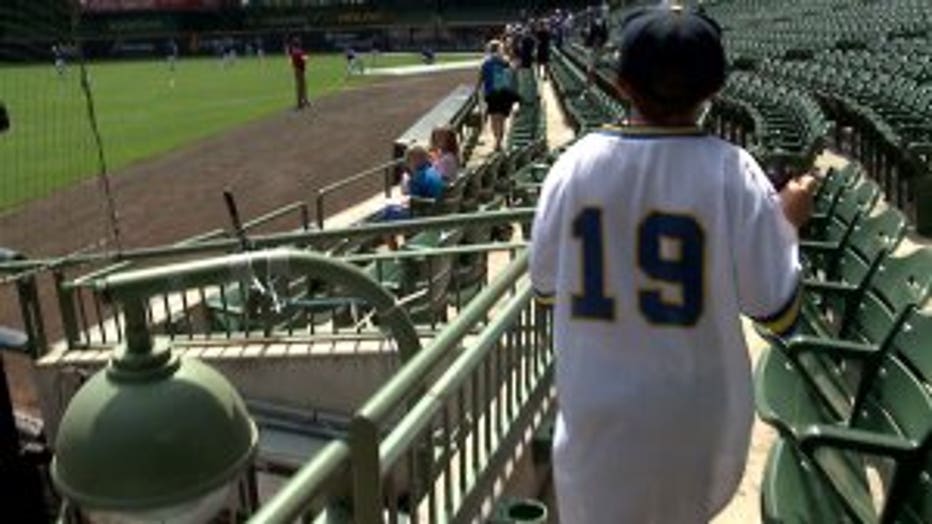 MILWAUKEE -- The Milwaukee Brewers are having a monster of a season so far, and with the help of a 9-year-old boy, a monster's power could push them into October.

"Let's see who's over there. It looks like the pitchers," said Nigel Ayala at Miller Park.

"He absolutely loves it. It's all magical," said Valerie Lambrecht, Nigel's grandmother.

Something special happens each time young Nigel walks into the ballpark. He immediately heads down to the railing to get close.

"Look who's here! There's Josh. See -- there's Josh. Hey Josh! There's Corey. Corey! You know, they're my friends. They say 'hi,'" said Ayala.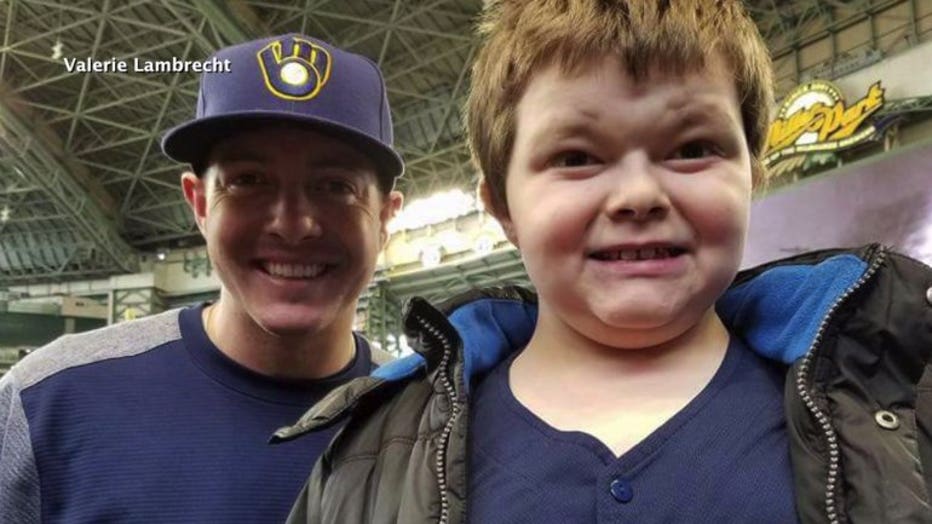 Nigel Ayala and Stephen Vogt


"When he's at the ballpark and he looks at us and gives us a smile, you know, we smile back. It just warms your heart," said Stephen Vogt, Brewers catcher.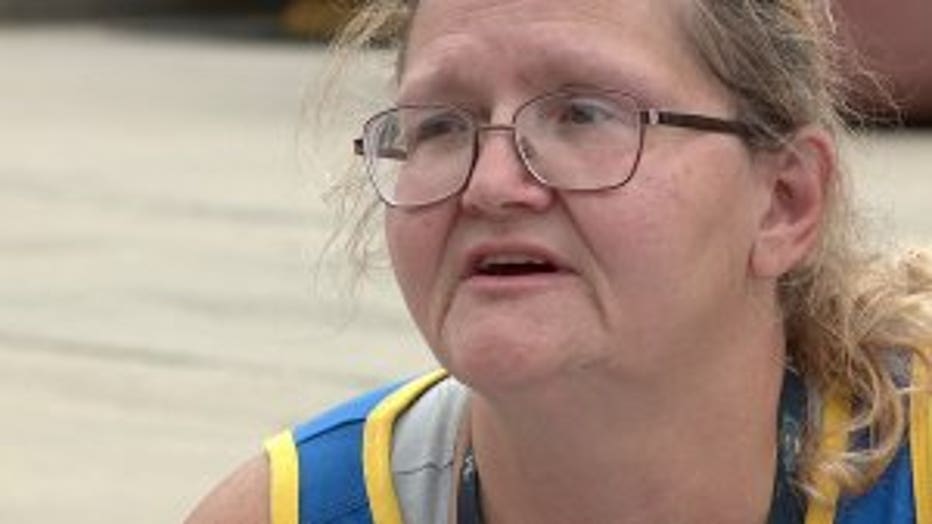 "We have an amazing bunch of men on this team. They are all so cordial to him. They all treat him so well, and that's one thing I love about this team," said Lambrecht.

Ayala has autism, and the fourth-grader has a passion for the Brewers, and also Godzilla.

"This one is Godzilla vs. Space Godzilla and also Mega Godzilla," said Ayala.

He has connected his two passions with help from his grandmother.

"I give them to baseball players," said Ayala.

Ayala has been gifting Godzillas to Brewers players since the team went into a slump heading into the All-Star break.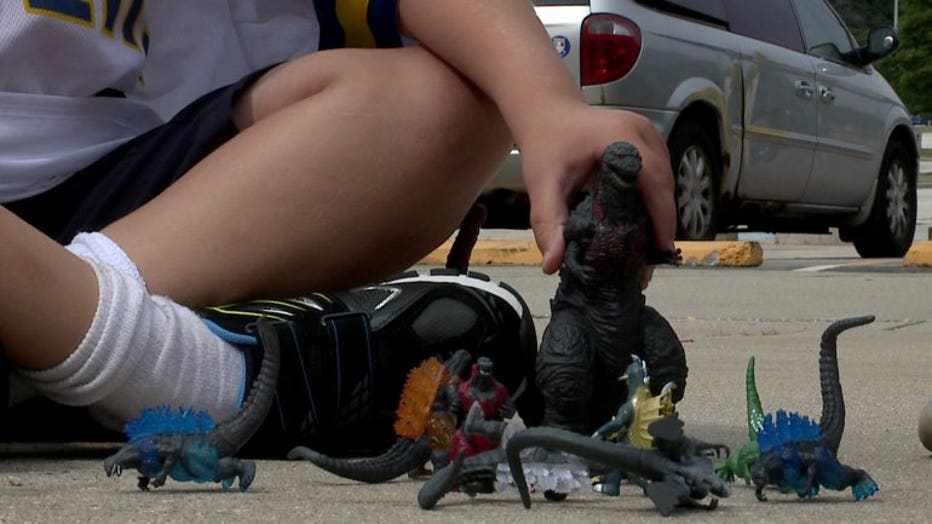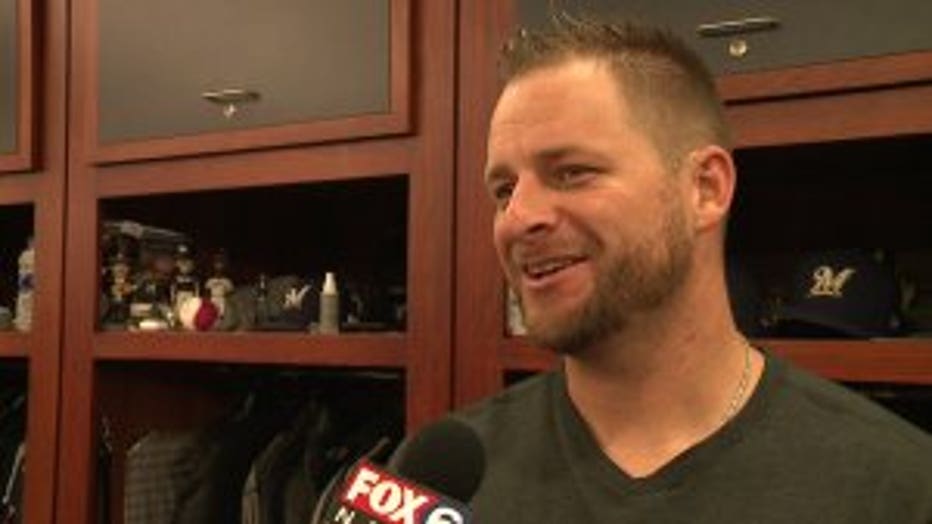 "When they were losing, it was my fault because they all needed their own individual Godzilla," said Lambrecht.

"Nigel sent us all individual Godzillas and kind of explained what all of ours are," said Vogt.

Vogt was one of the first to befriend Ayala.

"There was something special about that bond," said Vogt.

It began at Brewers on Deck in January -- where Vogt and Corey Knebel connected with the boy. As the season progressed, more players entered the circle, including Chase Anderson.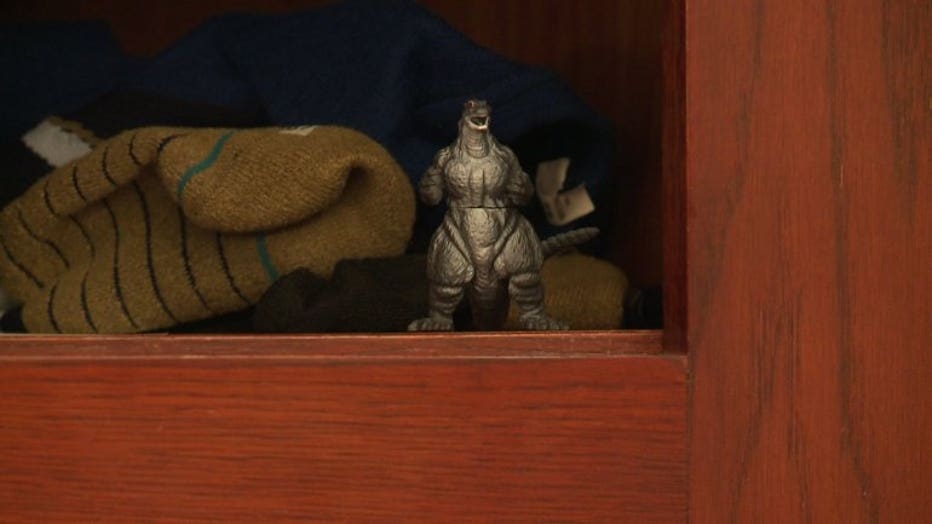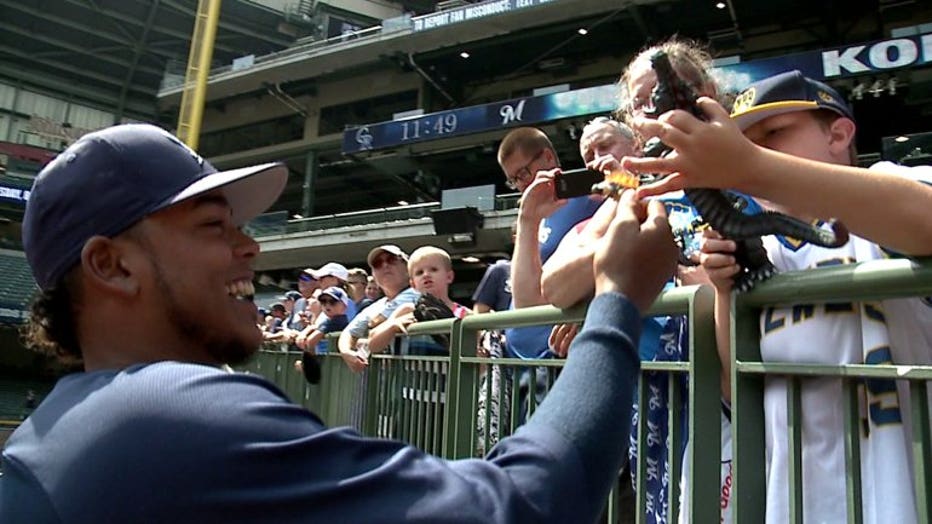 "I think it gives you a little bit of a boost and gives you perspective on life -- when someone that passionate about us to go out and play a game and perform well. He has faith in us," said Anderson.

Each player how has his own Godzilla, with its own power.

"After I won the game I pitched in San Fran, I sent my wife a picture and said 'Godzilla power,' so I just kept it in my locker ever since," said Anderson.

Vogt's Godzilla has a different power.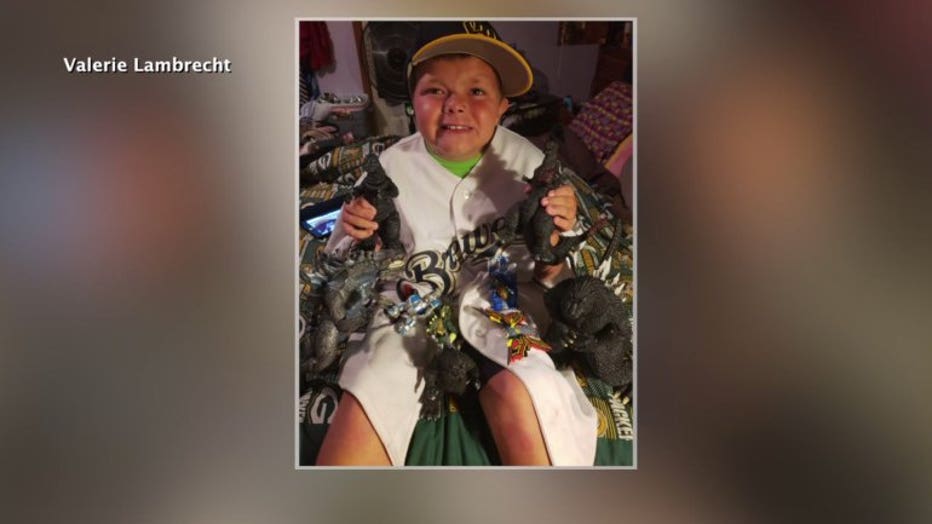 "I give him the white one that will make him heal," said Ayala.

"Here's the one Nigel gave me. This guy has special healing powers -- so he gave it to me so I can get my shoulder better," said Vogt.

But these powers don't always last...

"It's got to be reactivated at times. It's not going to hold the power all the time," said Lambrecht.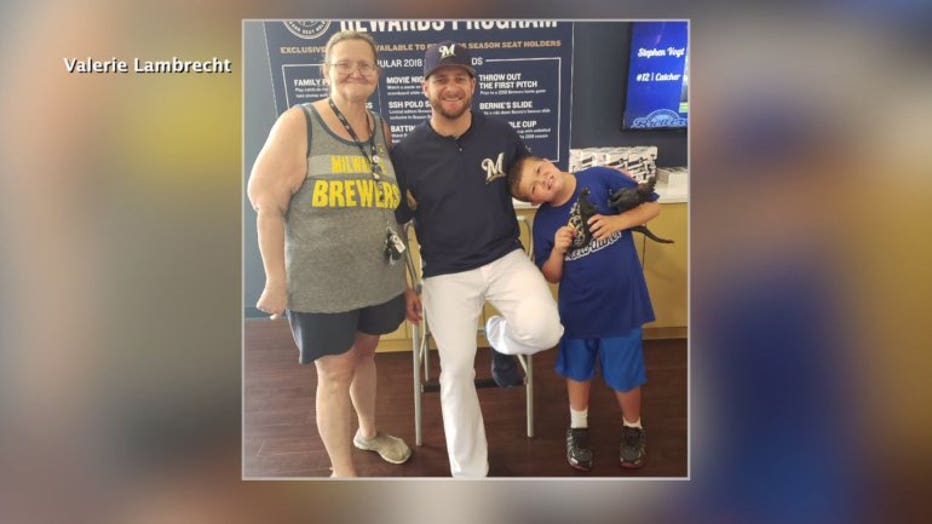 There's a certain way to reactivate the powers -- something Ayala lets the players know right away.

"He got on me pretty good. He goes 'hey, I saw you guys put them all in a box. They need to be in your locker,' so we're going to spread the word and get everybody to get them back in our lockers," said Vogt.

The hope is that these special powers will help the Brewers reach the post-season.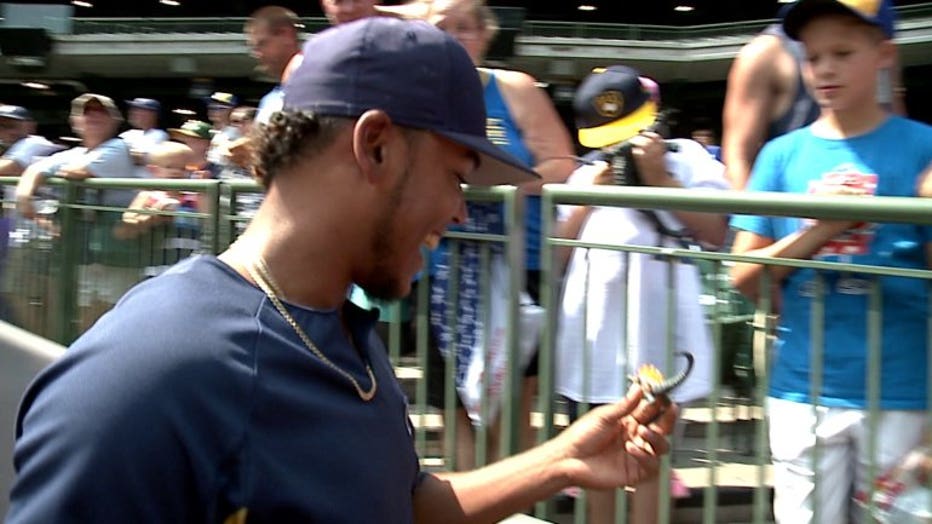 "There's something to it. Godzilla power's working for us," said Anderson.

The biggest power in this case, undoubtedly, is the bond that's been formed between young Ayala and the Brewers players.

"He brightens my day. You can tell he's a kid who just has passion and just life. He's just so happy all the time," said Vogt.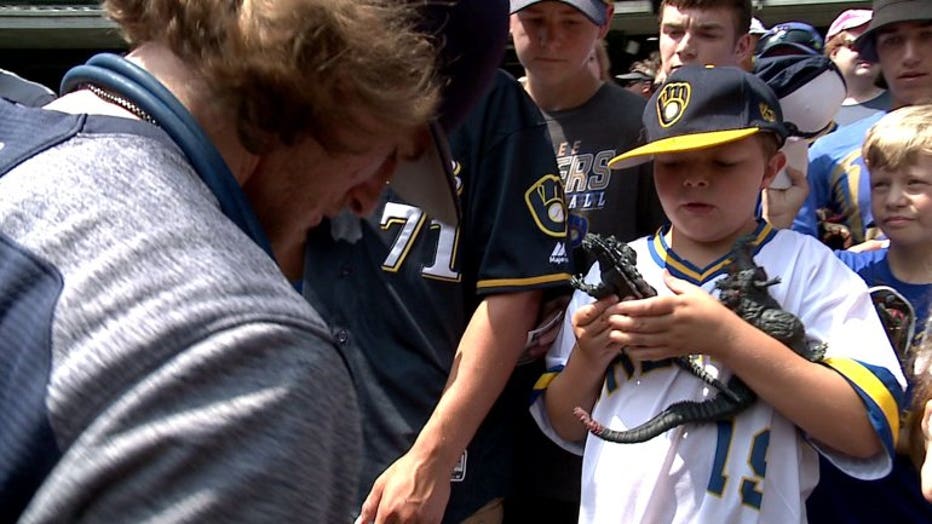 "It just kind of lifts you up," said Anderson.

"Many times it brings tears to my eyes because it's so heartwarming -- because they are so good to him," said Lambrecht.

Just maybe, the power of Godzilla can also bring the World Series to Ayala's friends at Miller Park.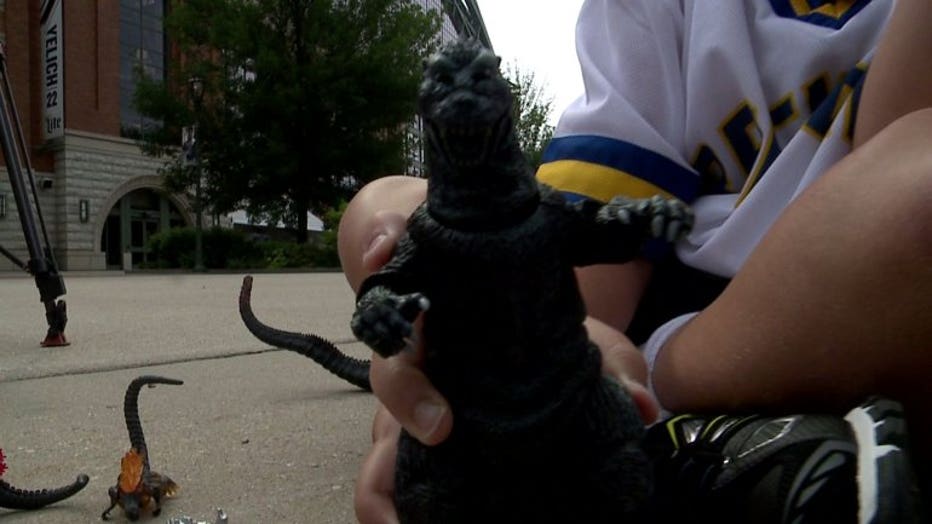 "It's only weird if it doesn't work, right?" said Vogt.

The power of Godzilla in the Brewers clubhouse really took off when Christian Yelich tweeted about it on a recent trip to Los Angeles, and when new players join the club, Ayala makes sure to get them their own little Godzilla so they, too can use its power.