Hamilton HS alum, NBA champ Kevon Looney gets his Wildcats jersey retired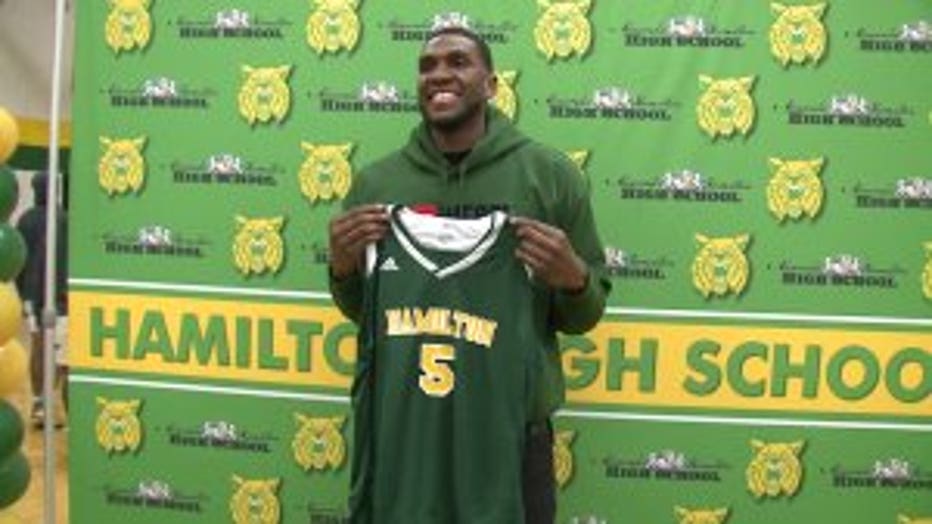 MILWAUKEE -- Milwaukee's Hamilton High School celebrated the accomplishments of alumnus and two-time NBA champion Kevon Looney on Thursday, Dec. 6 by retiring his Wildcats jersey.

Looney was joined by his head coach and superstar teammates like Steph Curry, Kevin Durant and Klay Thompson -- and sharing the experience with Hamilton students.

"I'm hoping they take away that anything's possible. I was in the same gym, same classrooms, same hallways, dreaming big just like they were. And I was able to make it out, make it to the NBA and be part of a championship team," Looney told reporters.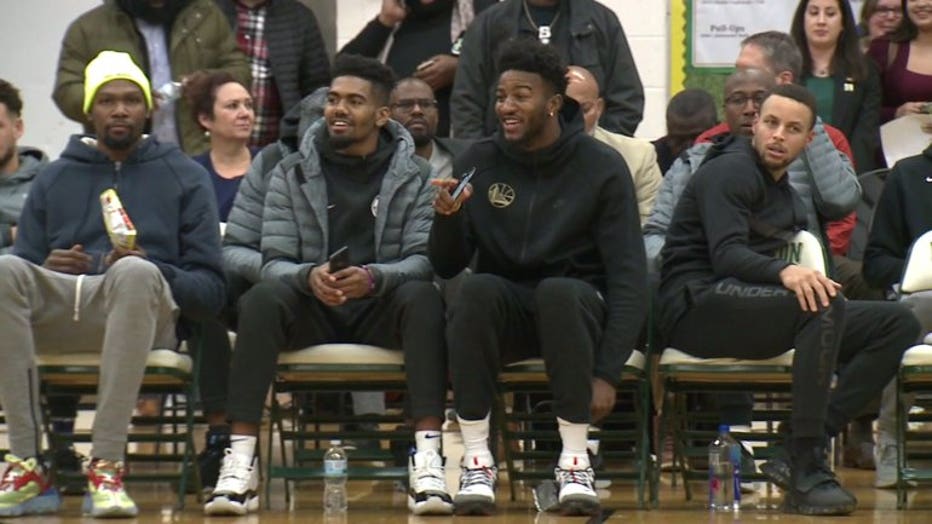 While at Hamilton High School, Looney was named Mr. Basketball by the Wisconsin Basketball Coaches Association and won Gatorade Player of the Year in 2014. His senior year, he averaged 27.9 points, 12.7 rebounds, 8 blocks and 7 assists per game.  Looney was drafted by the Golden State Warriors in June, 2014. He played college basketball for UCLA before making the leap to the NBA.