"Hail Mary" brat, Poutine, "Pig Skin" baked potato among the new food items at Lambeau this season
GREEN BAY -- It wasn't just the roster getting shaken up at Lambeau Field ahead of the Green Bay Packers first regular season game on Sunday, September 11th at Jacksonville. The Packers on Tuesday, September 6th announced some new players on the food menu this season.

The first new item combines Wisconsin's love of food and drink -- the "Hail Mary" brat. It is a foot-long sausage with Bloody Mary seasonings and toppings.

The new "Jalapeno Popper" brat includes jalapeno peppers and cheese.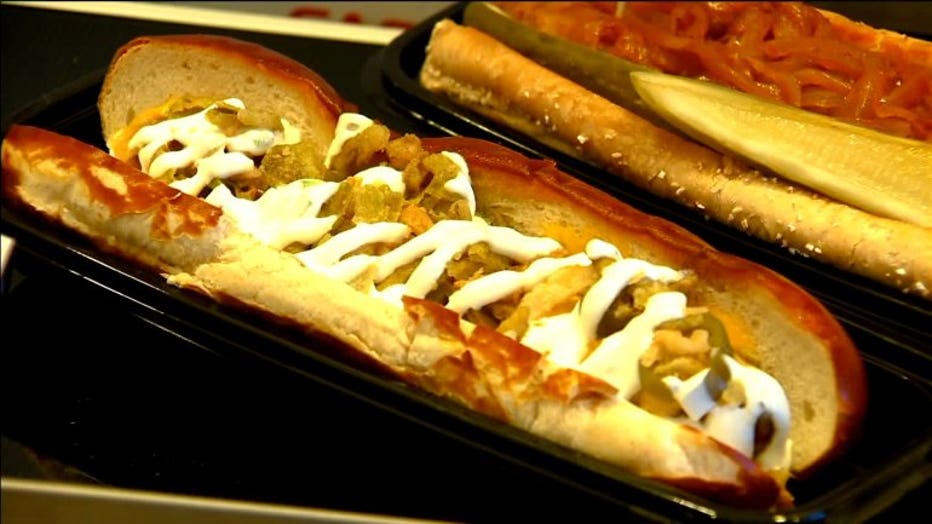 Jalapeno Popper brat at Lambeau Field


And fries aren't the only French item on the menu anymore.

You can now find Poutine at the concession stands.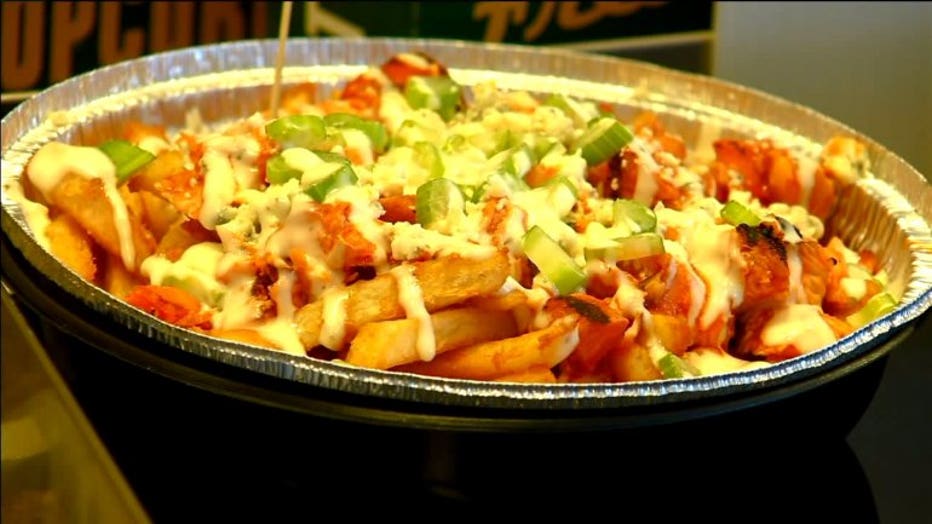 For those counting calories, there's something new for you as well.

"As the trends of the world change, we have to respond a little bit. Fans more and more are looking for healthy options. We decided to add a cobb salad and a wrap from 1919 Kitchen & Tap. We'll see how it sells. For the most part, fans still like their brat and beverages," said Eric Sampson, the director of operations at Delaware North Lambeau.

Other items for health-conscious fans include the turkey burger, turkey wrap, fruit cup, mixed nuts and Sargento Balance Breaks.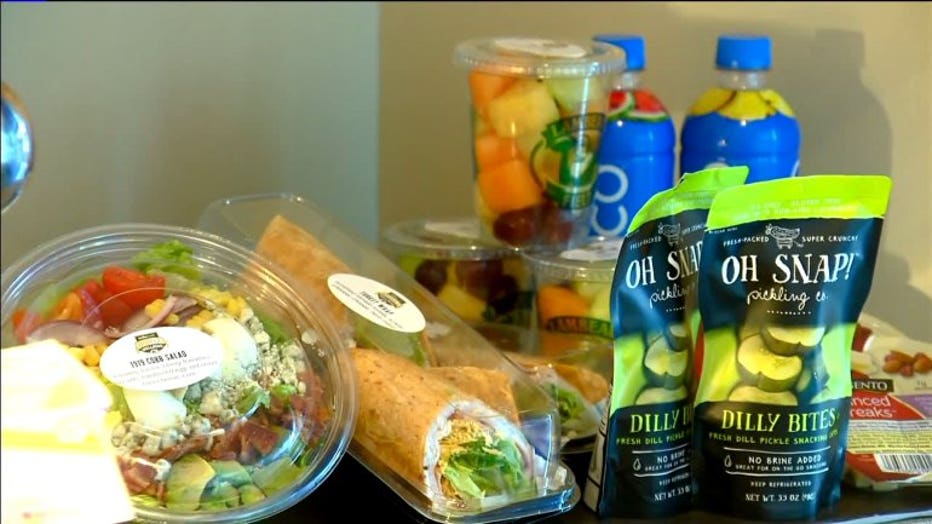 Items for health-conscious fans at Lambeau Field


Other new concession items include: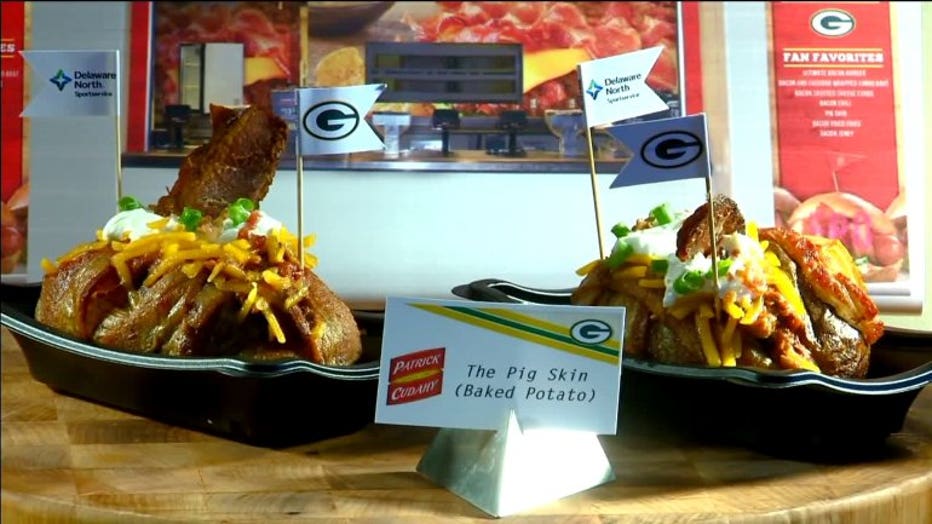 Pig Skin Baked Potato at Lambeau Field


The new concession items are in addition to two new concession stands that were announced earlier this year: the Patrick Cudahy Pack House and the Travel Wisconsin Supper Club.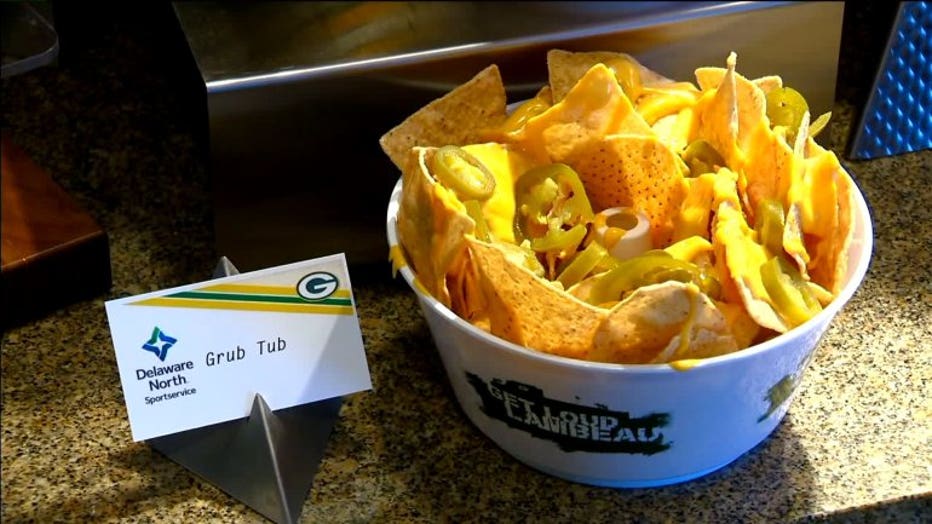 Grub Tub at Lambeau Field


Along with the new food -- there's a new way to carry it.

The "Grub Tub" will be sold with drinks. It attaches to the top, so food can be carried in the same hand.