'Godzilla powers:' Boy sends Milwaukee Brewers Godzilla figures to bring good luck


MILWAUKEE -- When it comes to good luck charms, some think of a rabbit's foot or a four-leaf clover. But for Brewers player Christian Yelich, something else comes to mind.

On Thursday, Aug. 2, Brewers beat writer Adam McCalvy shared pictures on Twitter of Yelich posing with his lucky charm -- a Godzilla figure.




McCalvy said a kid sent the Godzilla figures to a bunch of the Brewers after they lost seven out of eight games going into the All-Star break -- hoping it would help.

And the effort has shown Yelich a lot of luck -- that is, until Wednesday, Aug. 1. After Yelich's 15-game hitting streak came to an end, he said "it finally ran out of power."

But on Thursday, Aug. 2, Yelich hit a home run for the Brewers as the played against the Los Angeles Dodgers -- making it his 16th homer.

Shortly after McCalvy shared the tweet, Brewers pitcher Corey Knebel retweeted it with the caption: "Godzilla powers."

FOX6 spoke with 8-year-old Nigel Ayala's grandmother, who said this is all about helping his friends on the team do well.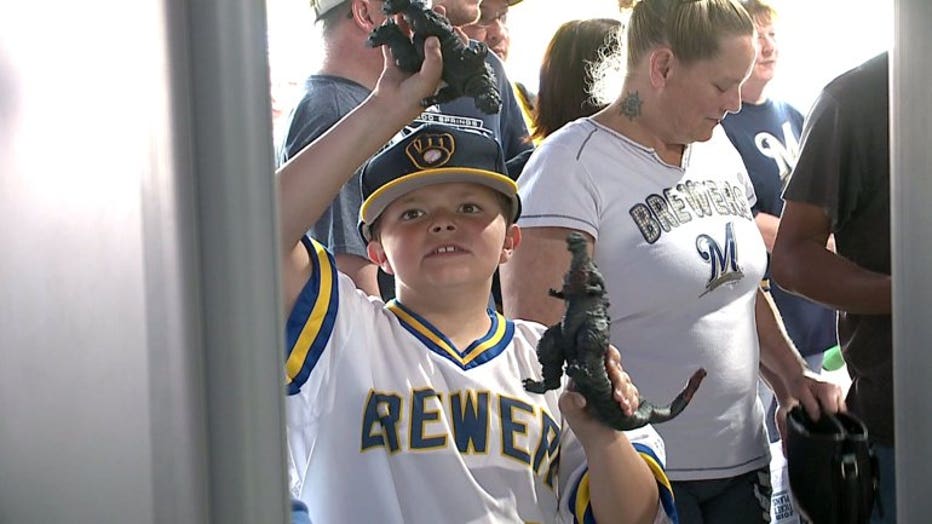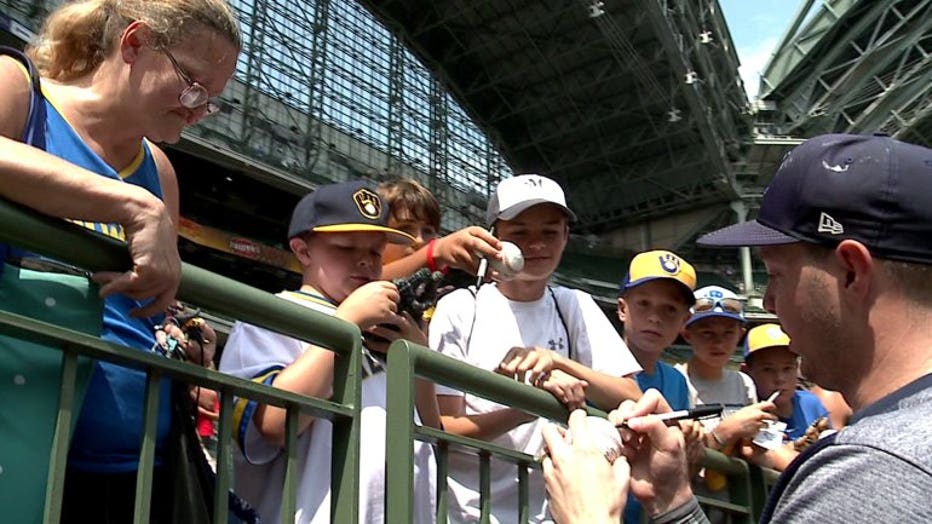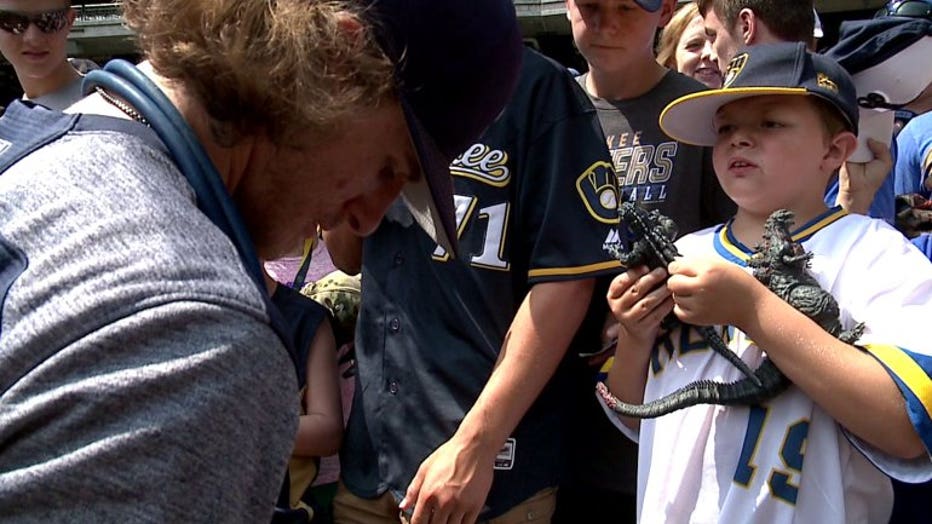 "To him, he is just helping his friends. This is not, this is not 'these are the Brewers' type things. These are his friends. These guys? We have an amazing bunch of men on this team. They are all so cordial to him. They all treat him so well and that is one thing I love about this team," said Valerie Lambrecht.