Giannis celebrates NBA title, visits Chick-fil-A for nuggets
BROOKFIELD, Wis. - When you're the most valuable player of the NBA Finals, you might say you're going to Disney World next, but the Milwaukee Bucks' Giannis Antetokounmpo kept it local on Wednesday, July 21.
#34 took a trip to Chick-fil-A in Brookfield and ordered 50 chicken nuggets – all while he was on Instagram Live. Giannis said he hadn't slept all night.
RELATED: Check out the new and improved FOX Sports app
Giannis had the NBA championship trophy with him in the car – and his Instagram Live showed fans outside of his vehicle were absolutely thrilled to see the Greek Freak in person. 
FREE DOWNLOAD: Get breaking news alerts in the FOX6 News app for iOS or Android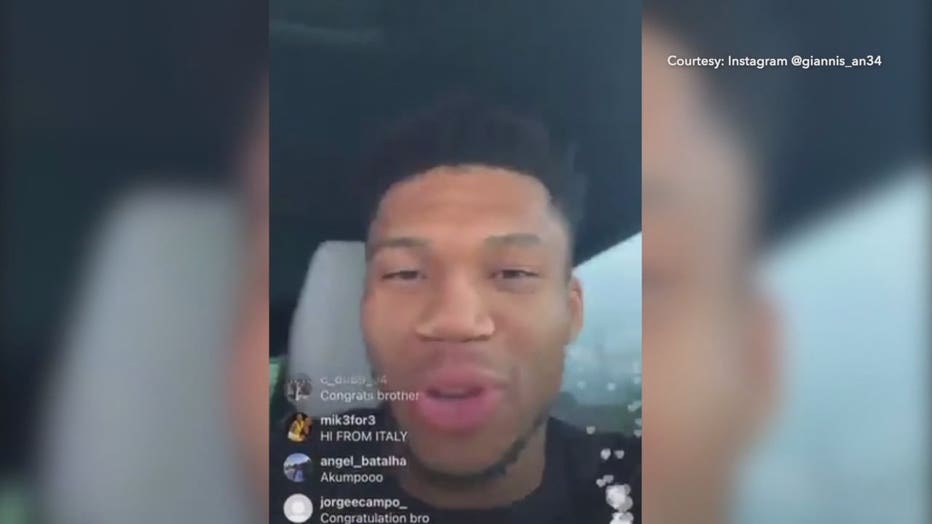 During Giannis' visit to Chick-fil-A, he jokingly asked the workers there for free Chick-fil-A for life. A person who appeared to be a manager said they would do it if the Bucks won back-to-back championships. 
FOX6 later spoke with some of the managers there. Giannis has been to the location before but not quite like this. This time, Giannis and his girlfriend, Mariah, brought his "new babies," the Larry O'Brien NBA Championship Trophy.
Wheaties have long been dubbed the breakfast of champions, but now, 50 Chick-fil-A nuggets and a large drink might take that title.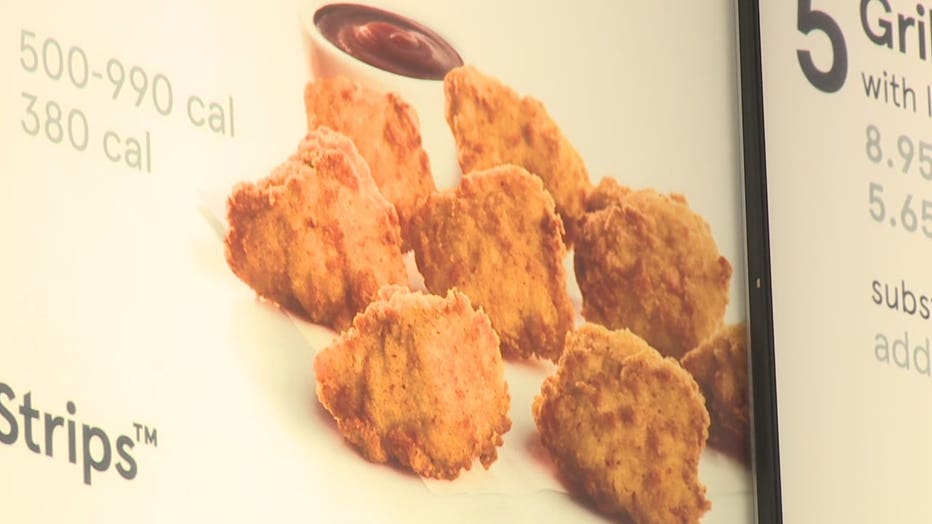 The brush with greatness happened around 10:15 Wednesday morning. Just 12 hours earlier, Giannis Antetokounmpo brought Milwaukee its first NBA title in 50 years, scoring 50 points to lead the Bucks past Phoenix. His meal offered one nugget for every point scored and his appearance provided an experience the employees won't soon forget.
"He could've went to any restaurant, and he decided to choose ours, so that's really humbling and just cool to be able to experience that and share it with him," said Jared, director of business.
Jared said Giannis and his family have come by before, so he's come to recognize their SUV.
"So I looked up, and I saw it and was like, 'Oh boy, here we go,'" said Jared.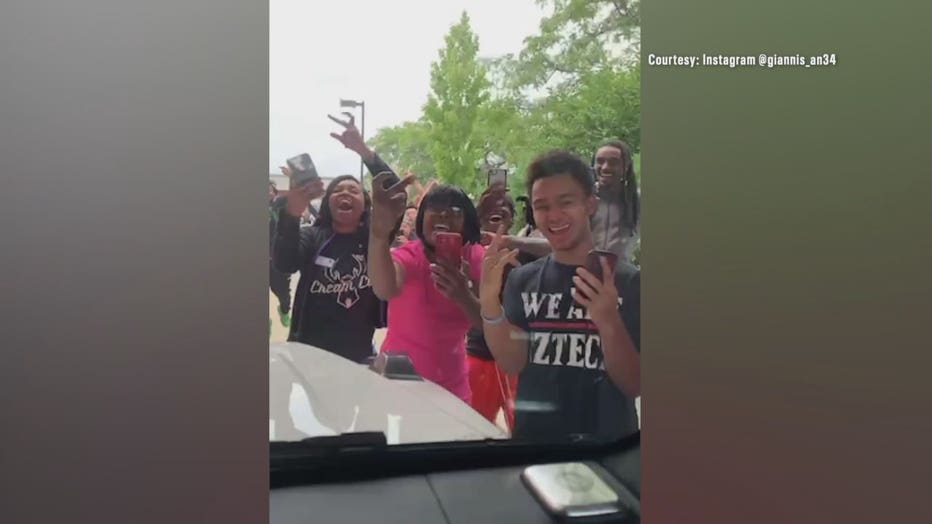 Dozens of Bucks fans were there too, cheering right outside his window and prompting this message live on Instagram.
"This is why I love Milwaukee," said Giannis. "This is why I chose to stay because we celebrate together. It's been like this since Day 1."
FOX6 asked Jared if anyone else ordered "The Giannis" through the afternoon. He said no, but Twitter users said they'd be having it for dinner. There's no word on whether it'll become the No. 34 combo.