Former Wisconsin hockey players reunite on Milwaukee Admirals roster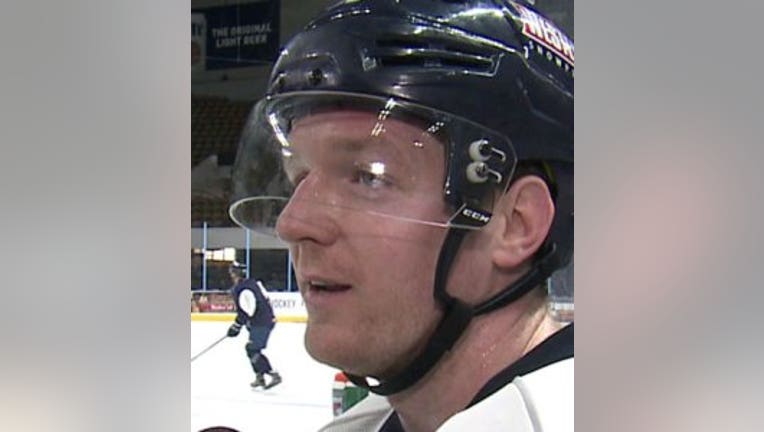 article


MILWAUKEE -- Players from all over the world learn to play together when brought to Milwaukee to join the Admirals, but two of their newest additions share a special past.

Admirals wing Mark Zengerle isn't a Wisconsin native, but he has a lot of love for one Wisconsin city.

"I always say it was the best four years of my life. That's what everybody says about college before you're there -- but it was true there," said Zengerle.

Before making it to the pro level, Zengerle spent four years in Madison as a star player for the Badgers' hockey team.

"I don't understand how more people don't go there. I mean, I know a lot of people would love to go there, but for my visit there when I was a young kid, and I went there and I was blown away and you see other universities that are great too, but I don't think any of them compare to what's going on in Wisconsin," said Zengerle.

Hockey has brought Zengerle back to a familiar setting, and he's not the only former Badgers' player with the Admirals. Zengerle was reunited this season with a former teammate at Wisconsin, John Ramage.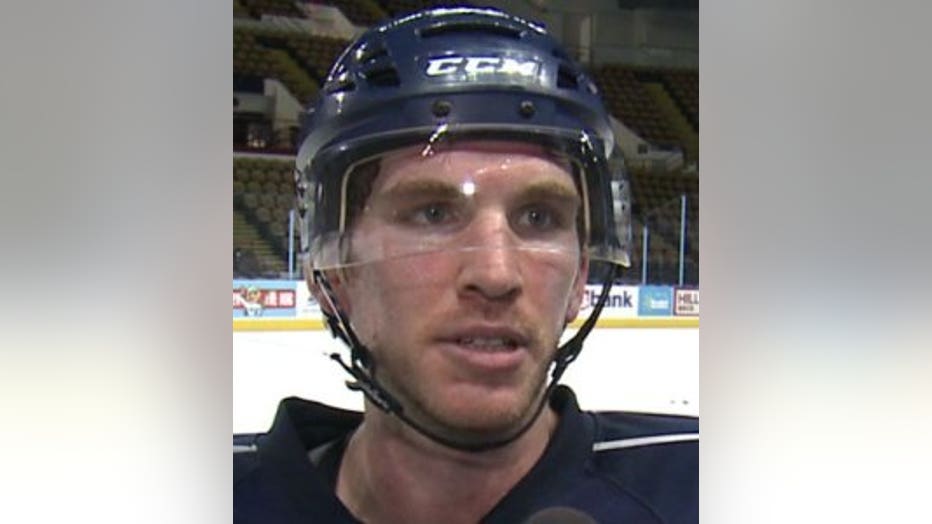 "It's great. Me and Zen's played together for three years in school, but it was just easy coming to a new team and having a guy that you knew," Ramage said.

The two were both new additions to the Ads' roster this season, but in Madison, they spent three years together on the ice and the lessons learned went well beyond hockey.

"Oh it was awesome, and it's definitely evolved me as a person," Ramage said.  "Going from 18, going to school, to leaving at 22, taught me a lot of life experiences. When I came out and going into pro hockey, I felt like I was ahead of the game a bit maturity-wise, and adjusted to life on my own."

"When they were thinking about pursuing John, they asked me about him and I just said 'he's a very competitive guy and he'll always be working.' I get chuckles when he's out on the ice because he'll be yelling at the refs and stuff like that. It's just, he's extremely competitive and I know he's into the game," Zengerle said.

Like most careers in sports, the journey takes you all around the world, and you're not sure where you'll end up, or who you'll be reunited with -- but the two Badgers welcomed the reunion.

"We've always talked as a group at Wisconsin just how nice it would be to play pro with somebody you've played with in college. I haven't been able to do that and I don't think he has either so it's a unique thing for us," Zengerle said.

No matter where this game of hockey takes place, playing at Wisconsin will always be remembered.

"It's the Wisconsin mentality and culture. It's built around winning and it builds a certain mindset of being competitive as well and that's something we both have in common is being competitive people," said Ramage.

"You never know where this game takes you. I started this year in Sweden and then I ended up in Wisconsin," said Zengerle. "I think it for sure made things easier. Then you get here and there's people in Badgers' outfits all over the place, when you go to the store, so it's just cool for me."

The Admirals did not make the playoffs this season and will wrap up their season Saturday, April 14 at home against the Iowa Wild.