Former MLB player Bernie Carbo redefines his life, shares stories with students in Oak Creek
OAK CREEK -- A woman who is dedicating her life to helping others is getting some big league help from a former baseball player. Former Major League baseball player, Bernie Carbo, was in the Milwaukee area not to play baseball or even talk it -- but instead, to talk about his new life.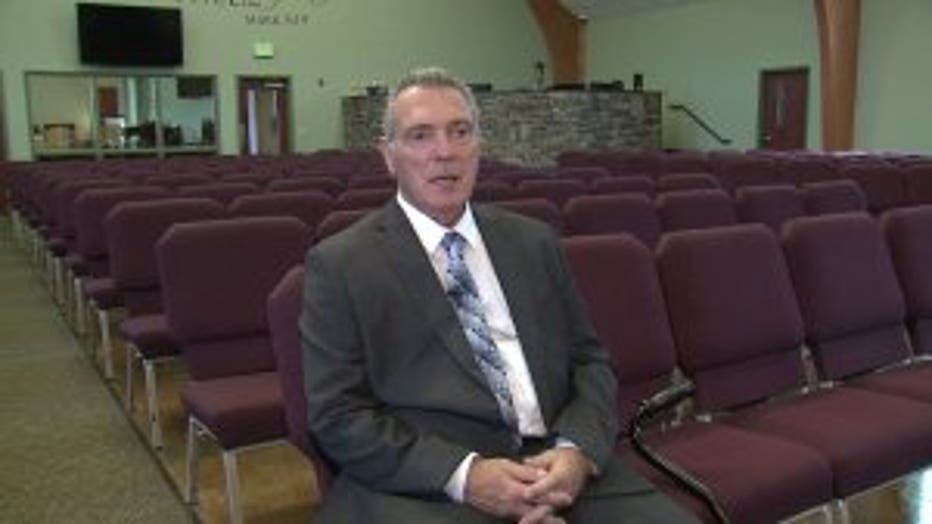 "The one thing that's different is that I was an alcoholic and did a lot of drugs and stuff when I was here in '76," said Carbo. "I'm coming back and now I'm clean. By the grace of God, through the Lord Jesus Christ, I haven't done drugs in 23 years."

"He was on drugs, and now he's coming back to this area with a renewed mind, not addicted and turned his life around and others," said Mary Parker, Gateway Technical College student.

Parker was the reason behind Carbo's visit at the Faith Baptist Church in Oak Creek.

"I don't advertise and I don't ask for much or anything. I just go to wherever I'm called to go and I know God will take care of me," Carbo said.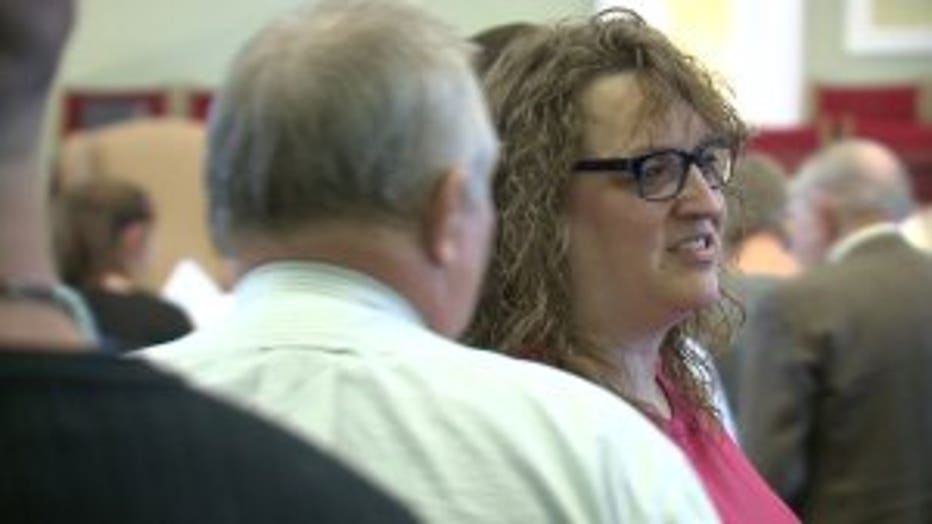 Parker is the one who called this time. She's studying human resources at Gateway Technical College.

"Anywhere that I could help, I try to help," said Parker. "A lot of people in human services, they've battled drugs, and they are in it to help others. I've never been in drugs but I can help others."

Parker heard Carbo talk about his life 10 years ago.

"It stuck with me. It stuck with me -- his story," said Parker.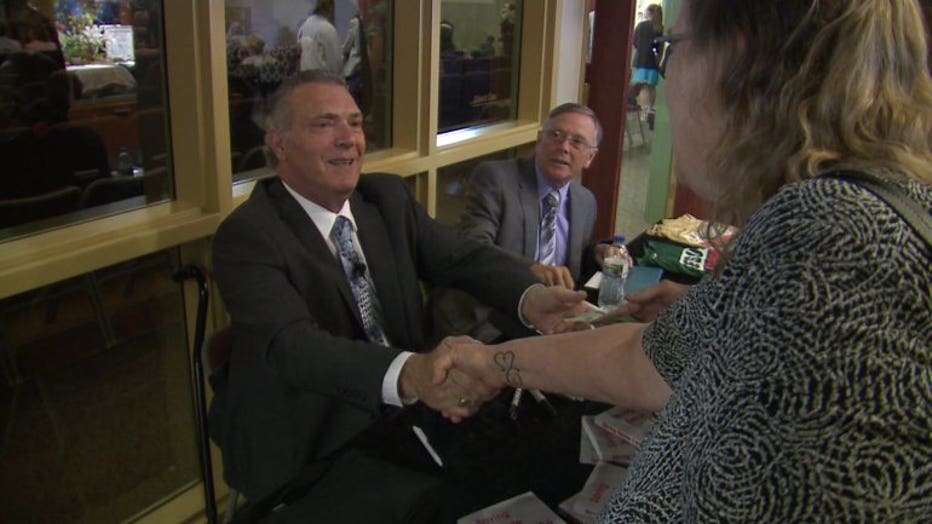 When Parker was assigned a paper for her "Family and Chemicals Abuse" class, she thought Carbo would be a great topic.

"It's his biography and it shows hope. Just because you are a drug addict, you can be famous or you can be anybody. You suffer from drugs. You can get out of that drug addiction and you can make something out of your life," said Parker.

After contacting Carbo to write her story, she also asked him to come and talk to other people dealing with addiction problems.

"I went through everything. There isn't anything that I'm not able to go and tell people and talk to people about," said Carbo.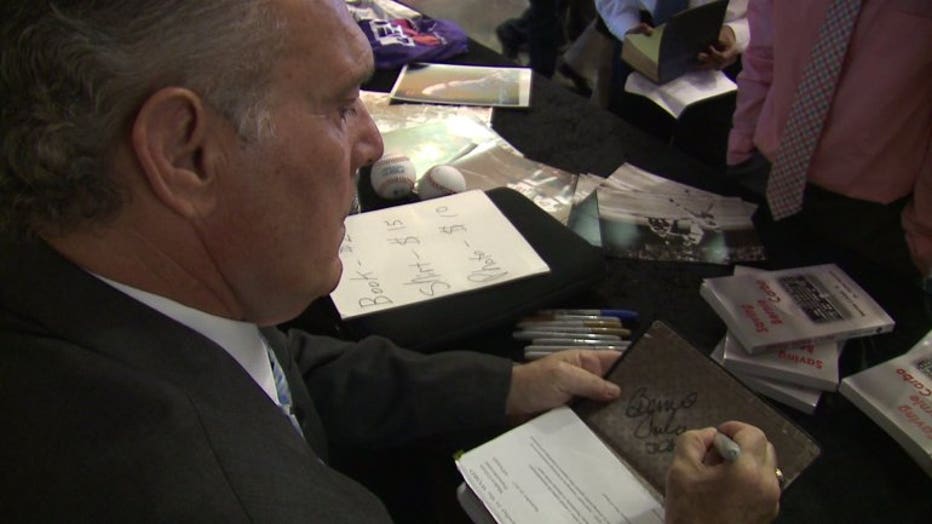 Pastor Dean Noonan said he's thankful for Parker's work in getting Carbo to visit, and for his message to the people he is trying to help in the church's addiction program.

"Not having to allow your past to continue to identify who you are today and that's really Bernie's testimony -- that his past doesn't continue to identify him," said Pastor Noonan.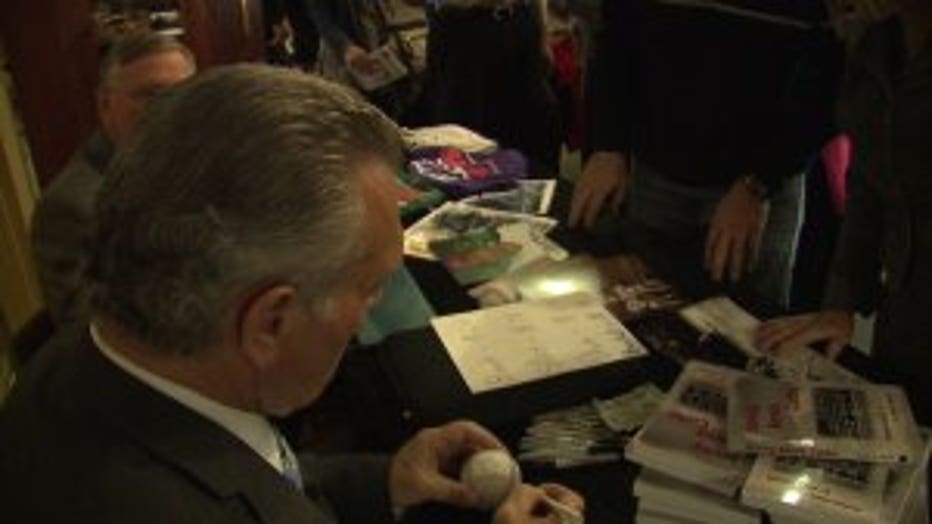 It's the same message Parker has for those in need.

"It's OK, you know? You have a past, but you have the future ahead of you and I love saying that to people," Parker said.

Bernie Carbo now believes he has a new identity.

"I'm happy today. I want people to look at me and say 'wow, that Bernie Carbo is a neat guy. He's a good guy. He loves Jesus, man,'" said Carbo.

For more information on the Faith Baptist Church's addiction program, CLICK HERE.