Former Bucks player proud to watch son play for Jazz vs. Bucks
MILWAUKEE (WITI) -- These days, Dick Garrett is an usher at the BMO Harris Bradley Center. You'd never know it, because he's so humble, but back in the day, he was a slick shooting 6'3" guard who played five seasons in the NBA, including half a season with the Milwaukee Bucks.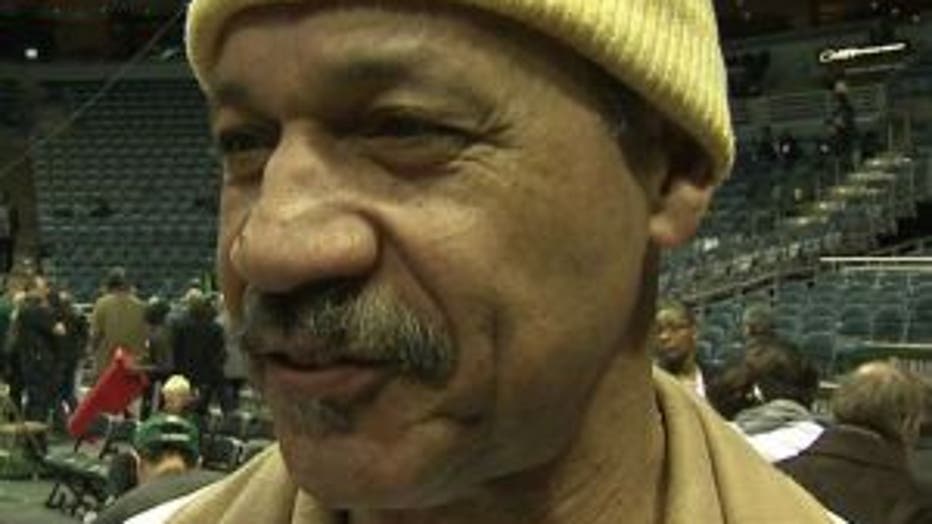 On Monday, March 3rd, Garrett was in the stands as a fan, cheering on his son, 6'4" guard Diante Garrett -- a former star at Milwaukee Vincent High School and Iowa State who is now playing for the Utah Jazz.

"It's a blessing for the Garrett family. We are so proud of Diante that it is beyond words for us," Dick Garrett said.

"It just feels real good just to be able to, you know, make it to the NBA -- living my life and him being a part of it throughout my whole life and just, you know, everything," Diante Garrett said.

Diante's been through everything to make it in the NBA. Just listening to his long journey after college is tiring.

"My first professional team was in Croatia and I was there for about three or four months. I left there and went to play in Paris -- came back here and played with the Phoenix Suns' summer league. After that, went to Phoenix Suns' training camp, made their squad, was with them the whole year. Went to Oklahoma City Thunder for training camp, and then after that, I went to Iowa Energy D-league for about two weeks, and then Utah Jazz called me and now I'm here," Diante Garrett said.

Wow - credit Diante Garrett for refusing to let go of his NBA dream, and credit dad with a big assist.

"He always was right there in my corner, making sure he was pushing me, and he always made sure my head was kept up, and just getting better every day. That's what he told me. 'Just keep working. Just keep working. Somebody will see it,'" Diante Garrett said.

Diante must be heeding Dick's fatherly advice because he looked smooth and in control when he came off the Jazz bench and conducted the offense during Monday night's game.

The younger Garrett never got to see his dad play in person -- but he's seen him in action.

"He has old tape where he's wearing those little shorts. I always talk stuff about it, and me and my brother always talk about how little their shorts were and how they used to play basketball back then, but he can go though," Diante Garrett said.

What a thrill for Diante Garrett to come back home and play against a team he grew up rooting for. And what a thrill for his proud papa.

"It's hard to put into words. I feel very proud of Diante, and I'm so happy for him. It doesn't get any better than this. It doesn't," Dick Garrett said.

The same can be said for Diante Garrett. He's living the dream, and returning home reminded him of how much he misses Milwaukee -- but does he miss the winters around here?

"Not at all," Diante Garrett said.