"For the love of the game:" Franklin man and Milwaukee Wave come together to donate soccer gear to Africa


MILWAUKEE -- A Franklin man had a big idea in trying to help out some kids in need living in Africa -- but it wasn't until he got some big-time help from one professional team in Milwaukee, that he was able to accomplish his goal.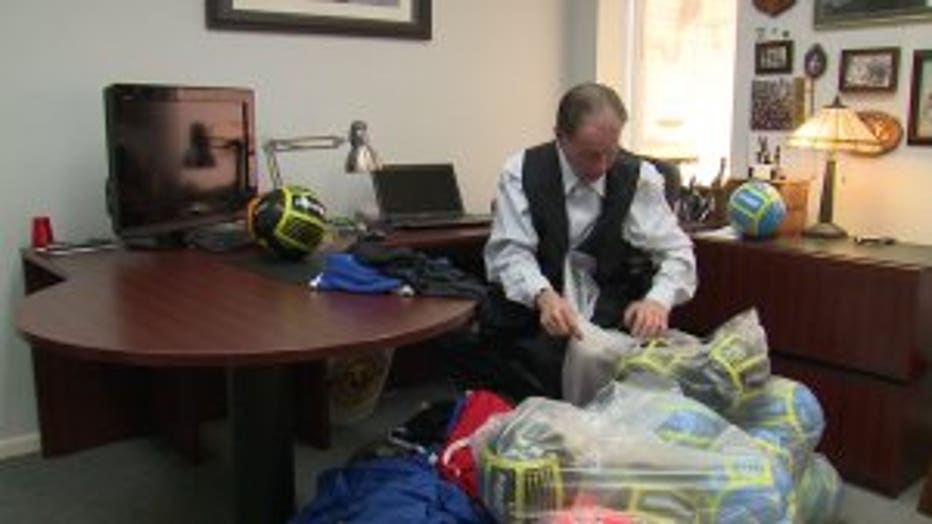 Every year Tim Banks and his Franklin City Investments firm gives back.

"We're a very small firm we give a little bit to no-kill shelters, some of the homeless shelters, every year a little bit and I shake the bell. I get a kick out of standing on Oakland and Locust and shaking the bell and watching people put money in the kettle," said Tim Banks, president of Franklin City Investments.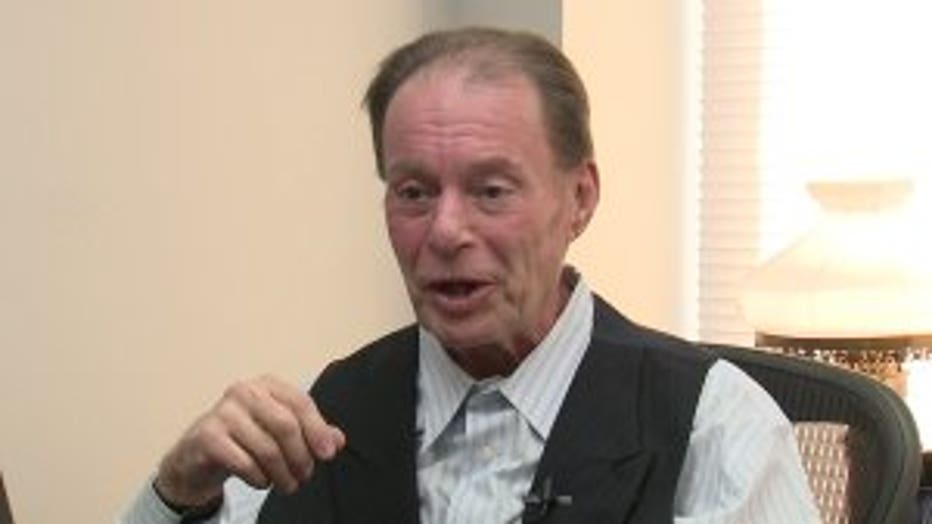 This year, they are taking their giving spirit to a whole new level.

"I have a friend in Gambia, or west Gambia, East Africa; it's near Sierra Leone, the children there are very very poor -- they only have pencils for school but their number one sport is soccer," said Banks.

Tim thought about collecting some soccer equipment on his own.

"I know many people here in the United States, their kids need things but there, those kids have nothing so we can make a difference," said Banks.

But then he had another idea...

"So I was going door-to-door and what I first did was I called the Milwaukee Wave and a gentleman named Larry, and his assistant Bruce just said meet us at 37th and Wisconsin, and we will see what we can do," said Banks.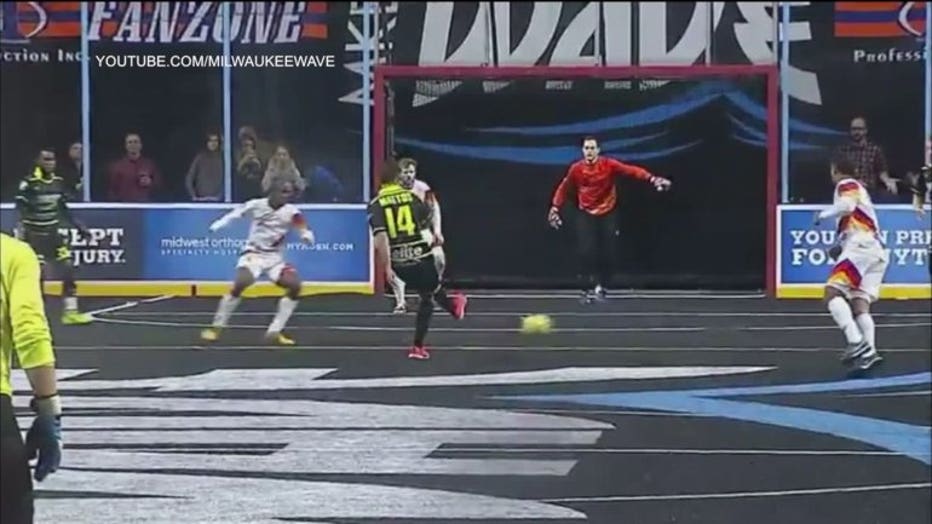 "He just called us and we were very happy to do that since we had gear that we could do that with," said Milwaukee Wave Business Manager, Larry Sayles.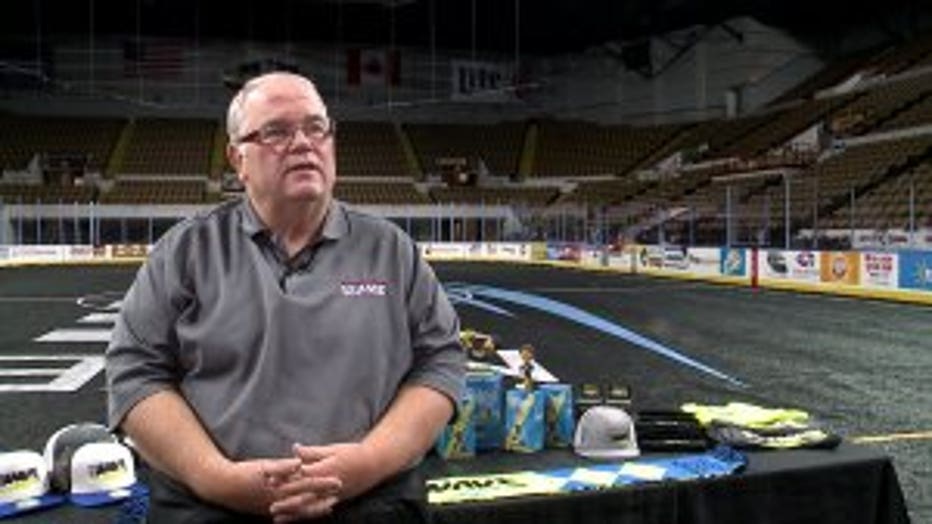 A total of 36 balls and a couple of bags of jerseys were collected.

"I thought anything that we can do and we had sets of old practice gear and we had some soccer balls that we had leftover from our summer camp, and I said what a better way to do it than to get it to those kids that love the game and could really use these things for their spirit and for the love of the game," said Sayles.

What Banks thought would take him weeks of work to accomplish, was finished in just moments thanks to the Milwaukee Wave.

"For the Wave, they really kicked in. They deserve 99.9% of the credit," said Banks.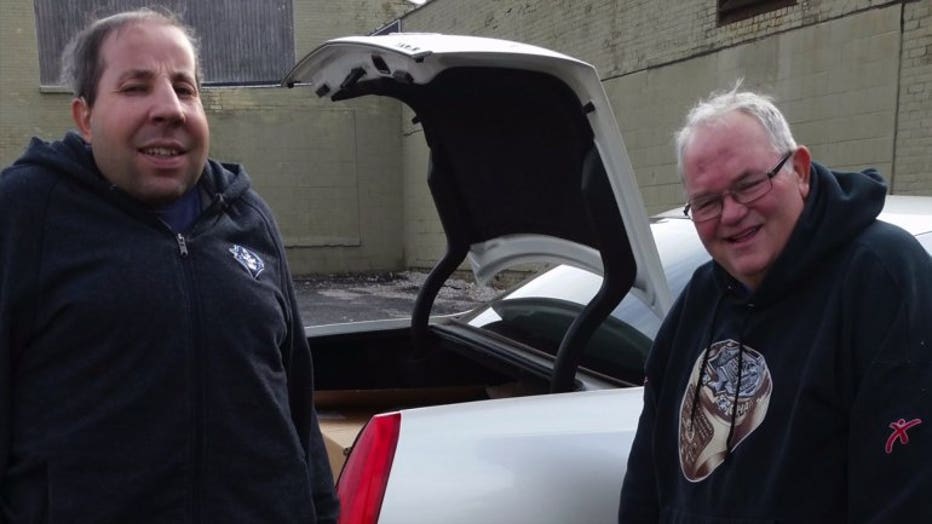 "Being the Milwaukee Wave, we've been here 33 years and we like to think of ourselves as family entertainment and a family business. What better way to give back to our community that's been so good to us than with equipment that we can give to the kids and help them grow with it," said Sayles.

Next, Time contacted Father William, at the Church of the Resurrection in west Gambia, and come this Christmas he will surprise the children in the village.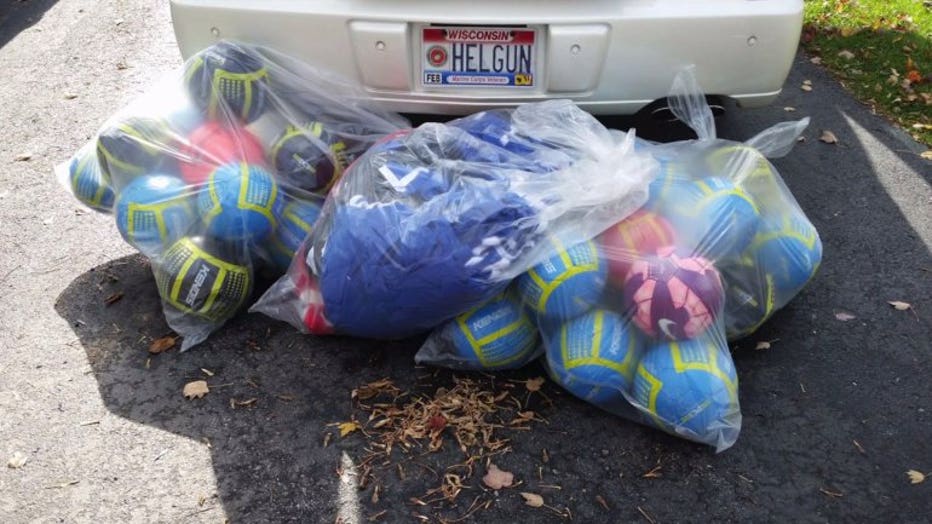 "I'd rather have them handed out on their holiday, their holy day whether it's Christmas Eve or St. Nicholas Day, or whatever they do there, then just give them to them when they get there. There's enough there to handle a few villages over there and it's going to make a big difference in about 40, maybe 100-125 kids difference at Christmas," Banks said.

It's a holiday that will be brighter thanks to a man from Franklin, that they never met -- and a team from Milwaukee that they never knew existed.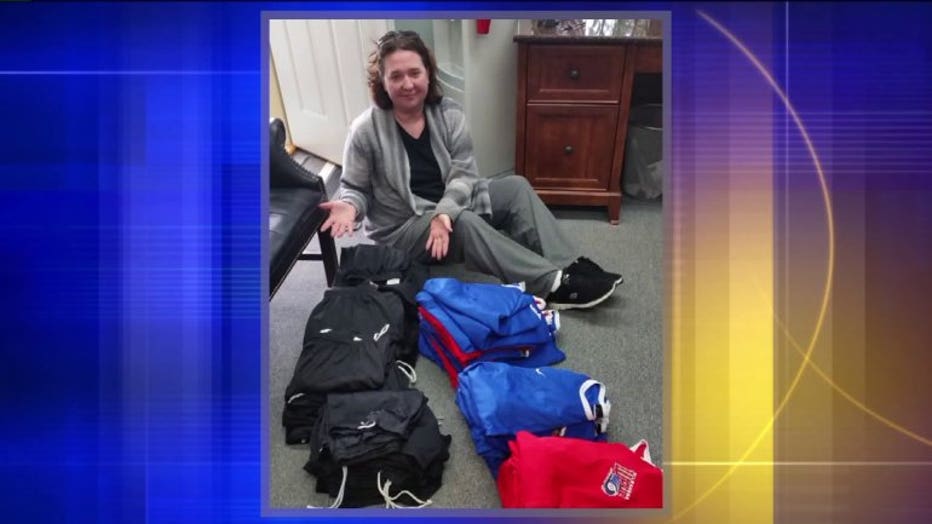 "That's pretty neat that they get something with Milwaukee on it and then the people that are giving it to them can tell them a little bit about Milwaukee, and maybe see pictures of how we play the game here. It sends chills down your spine," said Sayles.

Banks thinks this is just the start of something bigger for him and his campaign. He says there are a lot of kids in Africa in need and a lot of soccer teams here int he U.S. could help.