Following in his footsteps, wearing his #52 at MU, Cam Marotta hopes he's making his late father proud
MILWAUKEE -- Marquette University's Cam Marotta didn't get to play much this season, but his responsibility may be greater than any of his teammates.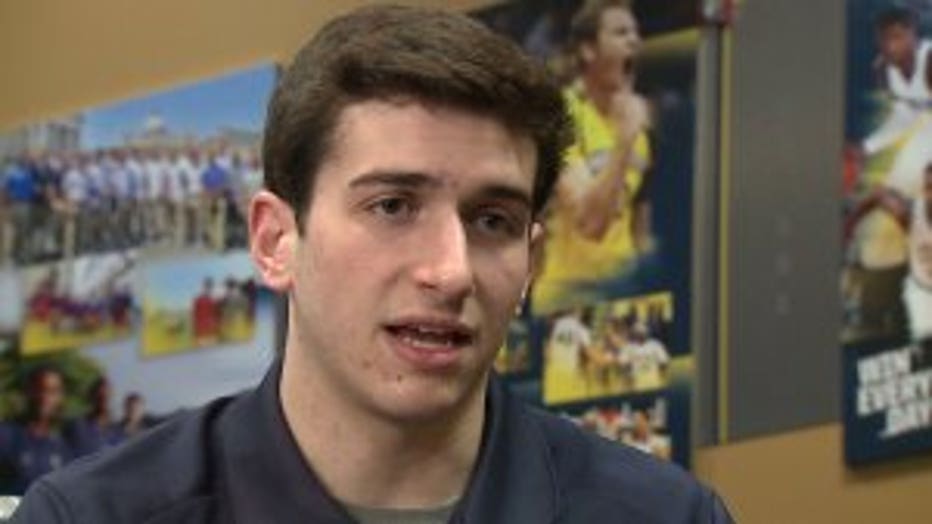 "I'm very excited about being here with all the guys. I think it was a great decision, and I'm very thankful for the opportunity that I've been given here," Cam Marotta said.

Marotta loves being a student at MU, as well as a member of Coach Steve Wojciechowski's basketball team.

The Mequon native says Henry Ellenson, the Big East freshman of the year, gave him a nice assist.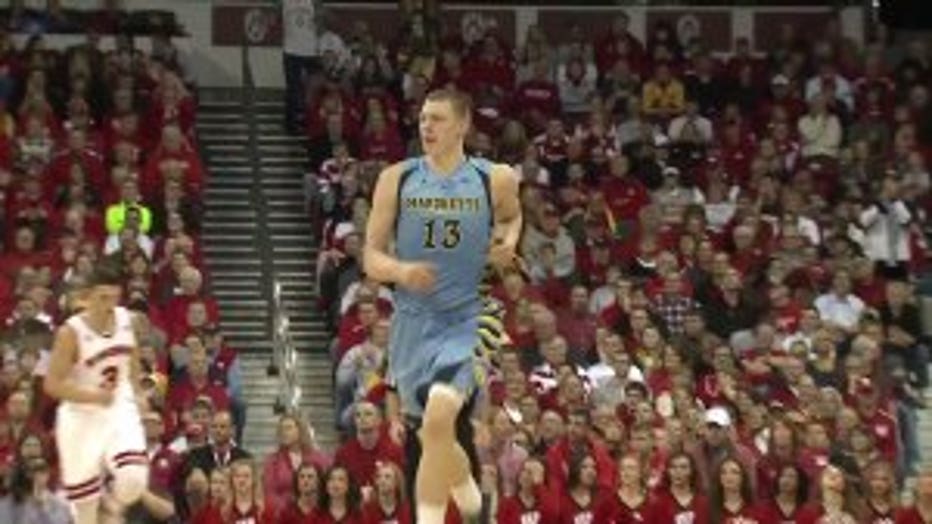 "Henry and I both play on the same AAU team. Wojo was at a lot of our games. We talked about it. It was an opportunity I couldn't pass up, really," Marotta said.

Once Coach Wojo came to the home to visit the family, it was a no-brainer.

"I've been in love with MU since I was a little kid, and I also knew a lot of the guys on the team before I got here just because there were a lot of Wisconsin guys on the team, so I knew I'd be heading into a group of guys that I hopefully could have great friendships with," Marotta said.

Marotta played football as well as basketball at Homestead High School. In fact, the 5'10" 165-pound defensive back was offered a scholarship by Butler University to play on the gridiron. He opted for the hardwood, as a Golden Eagles walk-on guard.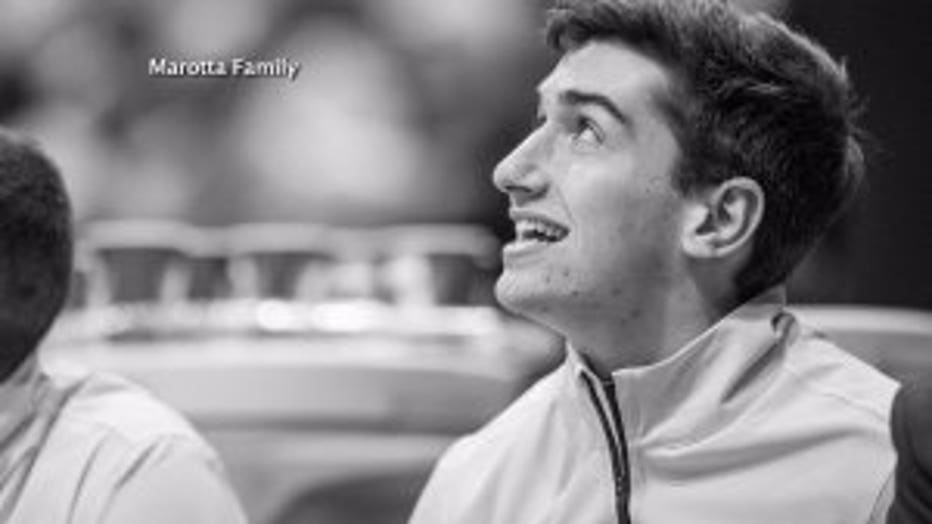 "It's definitely different. I'm not experiencing any playing time or anything like that. I'm more of a guy who needs to be there in practice. That's where I kind of make my mark in practice and in the weight room with all these guys," Marotta said.

Marotta says what he's already gained from his MU experience outweighs the loss of that playing time.

One example -- being around Coach Wojo with his "win every day" attitude.

"I've probably learned more just from a life's standpoint from being around coach. He's a very passionate guy. He works very hard. You really see his fire and energy to try to help build this program to where we would like it to be," Marotta said.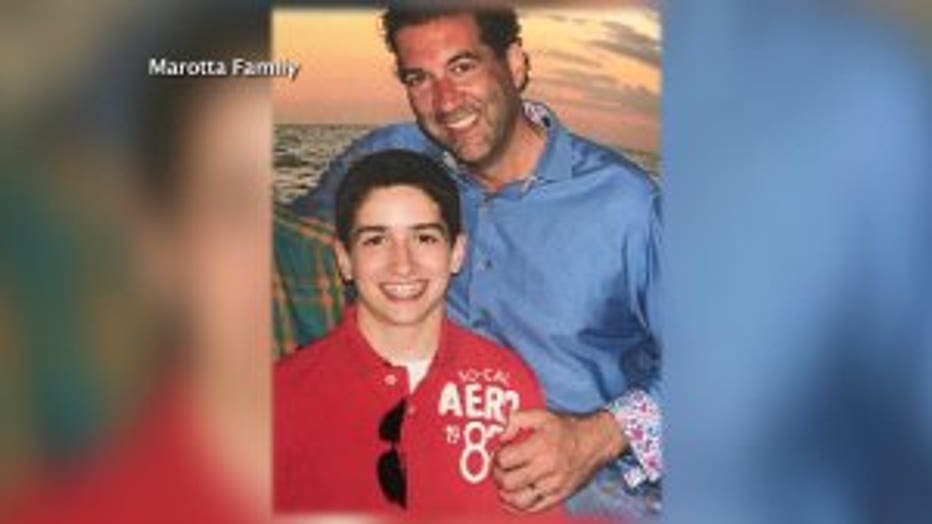 Marotta learned a lot from his father, Marc as well. Marc Marotta, a well-known attorney and community leader passed away in April 2015 as a result of a brain aneurysm. He was 52.

"We had a really tight bond -- friend-to-friend rather than son-to-father, really. We would sit around and just talk about sports, talk about life -- forever we could do that," Cam Marotta said.

His late father is always on Cam Marotta's mind, in his heart and on his chest. He honors his father by wearing the same jersey number -- 52. That's the number Marc Marotta wore when he played for Marquette, back in the early to mid-80s.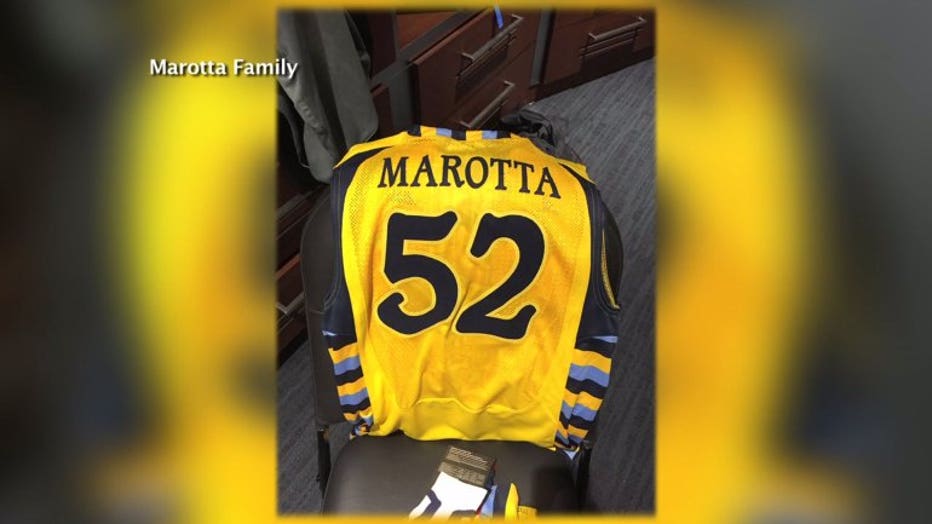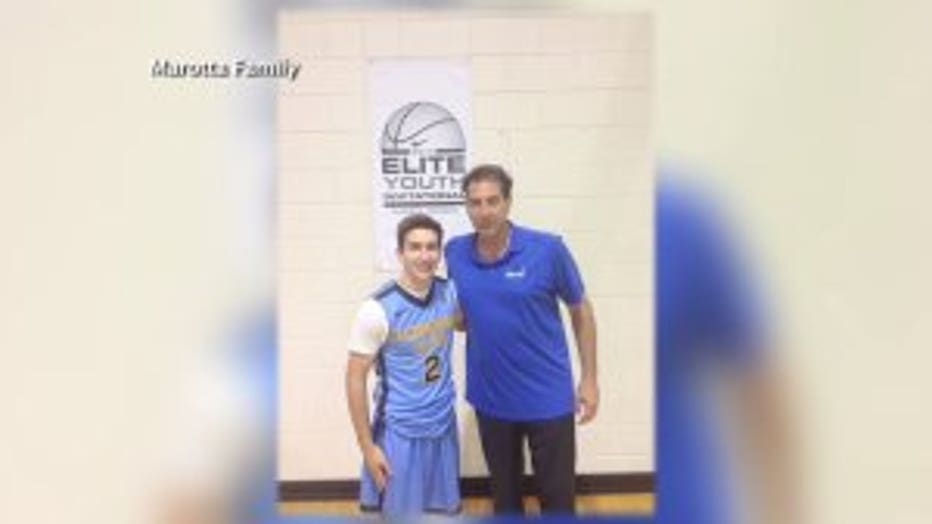 "When I thought about wearing his jersey number, I didn't realize how big of an impact that it would actually have on me, and to see that number in my locker every day, and actually, the cool thing we have here at Marquette, every name that's worn that number in the past is in our lockers. To see Marc Marotta every day when I'm putting on the practice uniform or getting ready for games is very special to me," Cam Marotta said.

Losing his father at a tender age has given Cam Marotta perspective on the gift of life and a close-knit family.

He starts each morning texting his mother Kim and his three sisters -- Carly, Chloe and McKenna to wish them a great day and tell them he loves them, and there has been wonderful support from his MU community, cheering him on.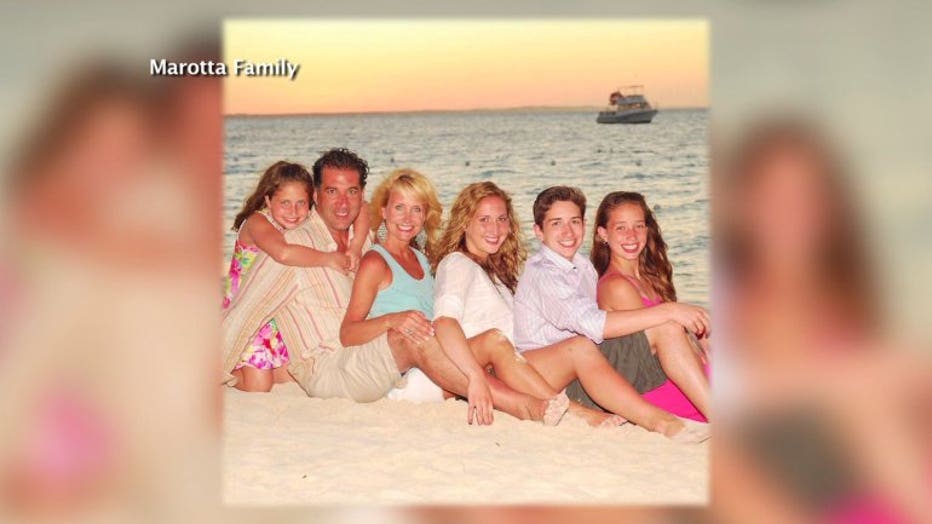 "You should see it. Every game, I think I have the biggest section of any of the players here. It really is a big family that I have as Marquette fans. They've helped a ton throughout the whole experience," Marotta said.

Cam Marotta hopes he's making his father proud.

"I'd like to think so. I know my sisters are making him very proud too. I think about him every single day. I think he's with me," Cam Marotta said.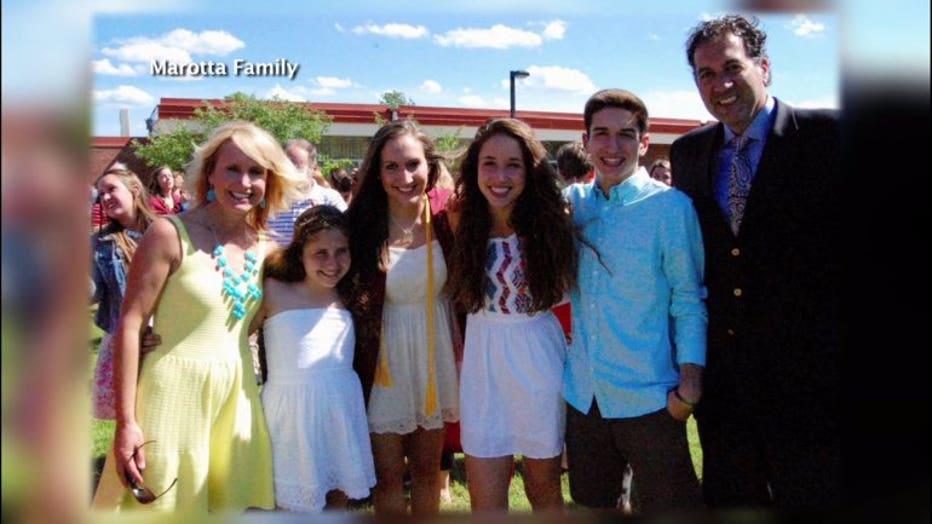 Basketball talent runs deep in the Marotta family.

Cam's sister Chloe, a sophomore at Homestead High School has already been offered a scholarship to Marquette.

But the Marottas will tell you that Mom is the real MVP of this family.